If you are set an assessment where you have only two, five or ten minutes to deliver a presentation, that's a micro-presentation!
If you have delivered a presentation at university you'll know that academic presentations typically require you to explain a problem or a research question in a compelling way, offering recommendations or results, and concluding in a way that offers solutions or a call to action. With a micro-presentation you still need to do all of this, but in a shorter amount of time… 
Just because a micro-presentation is shorter doesn't mean there is less work to do.
The micro-presentation format is increasingly common at conferences, networking events and in the workplace. You may encounter them at a job interview situation. So, this skill is a useful one to develop for your expanding employability skills kit bag. 
So, if we set aside the not-so-small task of researching your topic… what should you be thinking about for your micro-presentation?
Who is your audience?
Tailoring your presentation to your audience will ensure that your content is relevant to them and is more likely to keep them engaged.
Ask yourself…
What does my audience already know about the topic?
What does my audience need to know about?
What will my audience gain from listening to my presentation?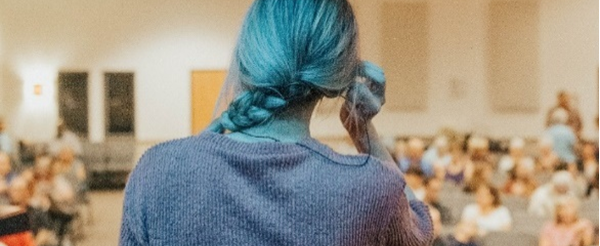 What is the objective and core message?
Be sure to read your assessment brief thoroughly for any guidance because identifying clear objectives is an essential next step. They form the building blocks of your presentation and focusing on your core message will help you to remove any unnecessary information. The necessity of keeping things concise will help you to remember your key statements during your presentation and allow your audience to understand what you are saying. You don't want them to take away a different message from the one you intended.
Small but perfectly formed
Even shorter presentations need an opening, a middle and a closing section. Have you ever tried the presentation sandwich method? No, we're not making this up, it is actually a highly effective approach to presentations. Try it now, visualise your presentation as a sandwich…
The top slice of bread is your opening statement introducing your topic to the audience with impact and preparing them for your core message. This is the time where you have everyone's attention – so make it count.
The sandwich filling is your supporting information so layer up your presentation sandwich with your key points.
The bottom slice of bread is your summary or conclusion where you should re-cap your key points. This is your final message to your audience, so what do you want your audience takeaways to be?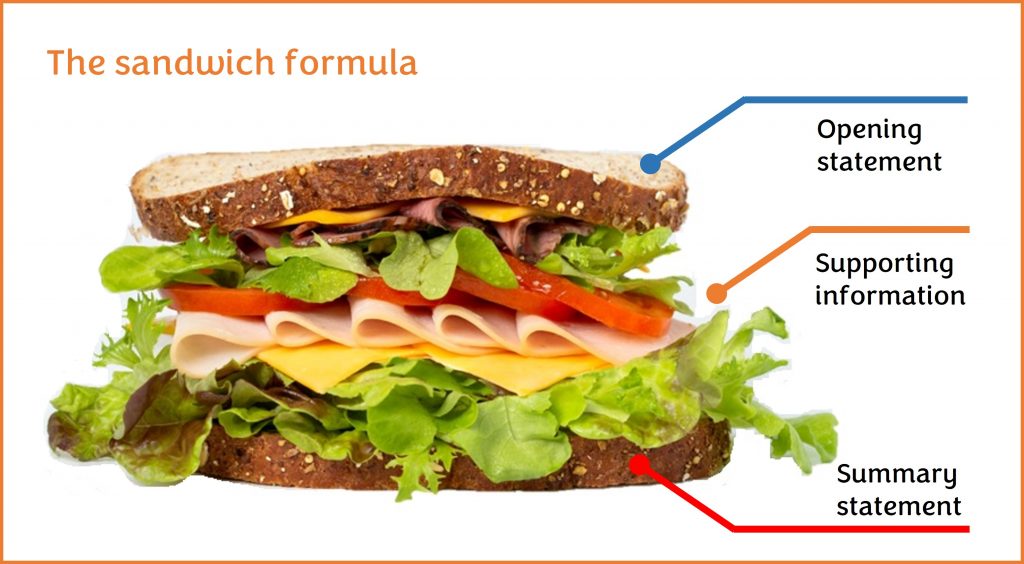 Embrace your time constraints
Do you fall into the trap of thinking you must squeeze everything you know about your topic into your presentation? There is such a thing as over-sharing! You're not alone in this, but the bonus of a micro-presentation is that it forces you to focus squarely on what is most important. So, treat your shorter presentation as a bit of a gift.
Practice, Practice and Practice some more…
Practicing the delivery of your presentation is an essential stage of the process, so don't neglect it. See the difference it makes when you stand up and deliver your presentation aloud.
Recording yourself and watching it back is a great way to pinpoint any issues with your presentation. Use your phone or a Microsoft Teams meeting-for-one! PowerPoint's 'Rehearse with timings and presenter coach' is a great coaching tool, as it gives feedback on your performance.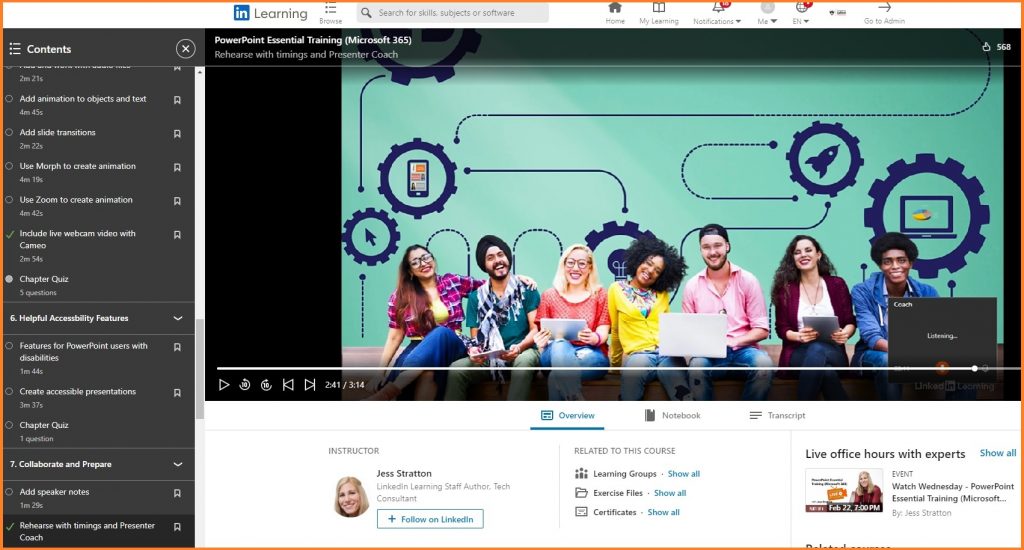 Ask yourself…
Does the structure make sense?
Can I spot any unnecessary information?
Do I over-explain or wander off the point?
Am I letting my interest and enthusiasm shine through?
Speaking too fast and racing through a presentation is a common mistake. What a shame after all that hard work! Slowing down will give you more control over your breathing and your nerves.
Your takeaway…
Creating any kind of presentation is a multi-layered process and it involves a range of skills. It's your opportunity to flex your research and critical thinking skills, activate your analytical skills as you evaluate what to include, build upon your expanding digital skills, and show off your communication skills with a persuasive presentation that will engage and stimulate your audience.
Crafting micro-presentations can be extra challenging but the process allows you to develop a range of employability skills. Take another look at the Ten Employability Skills most valued by employers and reflect on which ones are tested by this type of assessment. Creating a successful micro-presentation is a great life skill for the workplace as well as for academic success with your course assessment!
What's next?
Perfect your presentation by exploring the selection of resources in the 'Presentations' section of our University Assessments page on the Skills website.