Whether you're planning on taking your laptop and study notes, or just fancy spending a chilled out afternoon with friends, a coffee shop is the perfect place to hang out and get things done. It makes a change from the library and you can basically spend as long as you like in there.
The streets of every city are home to countless big chain coffee shops – such as Starbucks and Costa – but how many smaller, independent ones have you visited?
Both Manchester and Salford have a number of unique coffee shops, which make for an enjoyable experience. Here's some of my favourites which you should definitely visit while a student at Salford:
272 Chapel Street, Salford, M3 5JZ
Located just down the road from our Peel Park campus, this lovely little place combines art with coffee, tea and cake. The tea room offers a very relaxed atmosphere, as well as daily home-baked cakes, while the upstairs gallery is home to six week long exhibitions with work by local artists, including some from Salford students. Hot drinks are reasonably priced and the decor is stunning.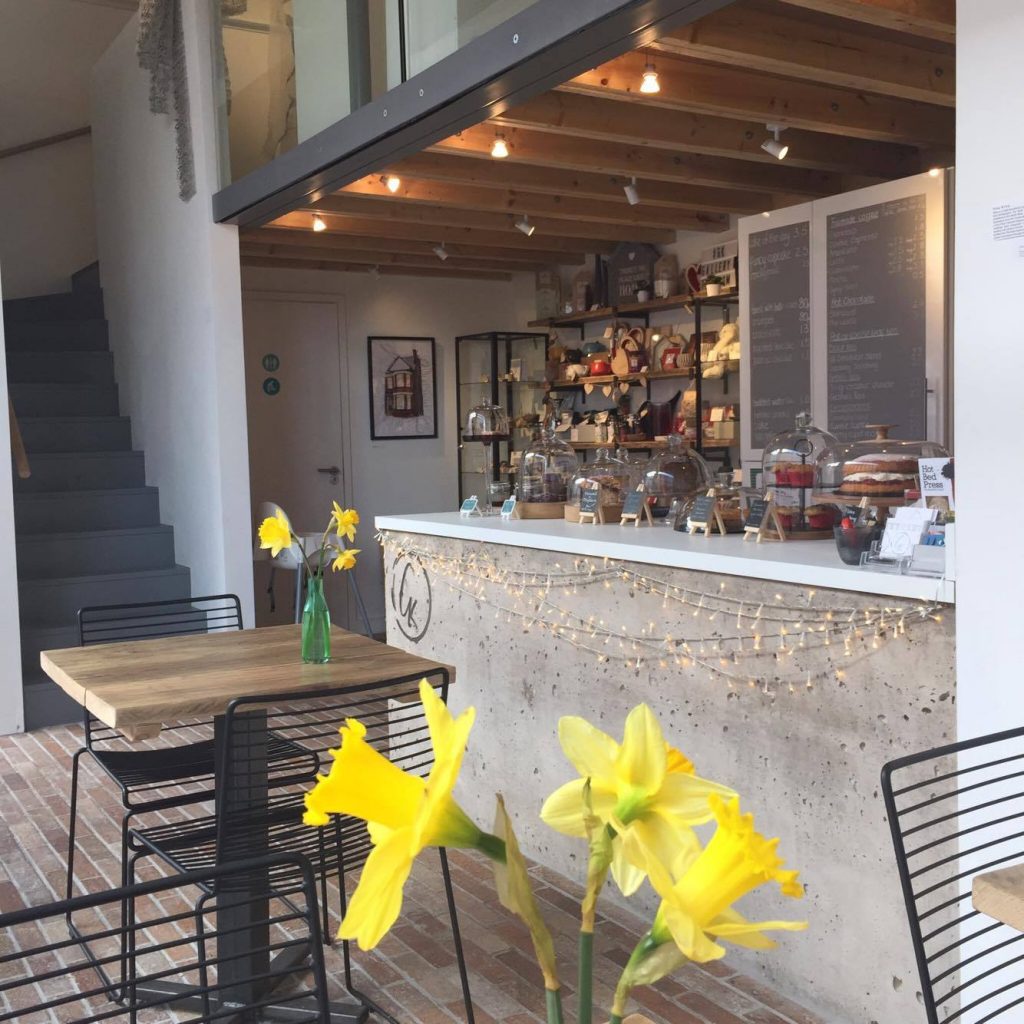 220 Chapel Street, Salford, M3 5LE 
Near to our Peel Park campus again, this vegan-friendly place offers fresh sandwiches and toasties, homemade soups, hot drinks and daily specials. It also puts on regular events including live music and open mic nights. It's a bright and colourful venue perfect for groups of friends.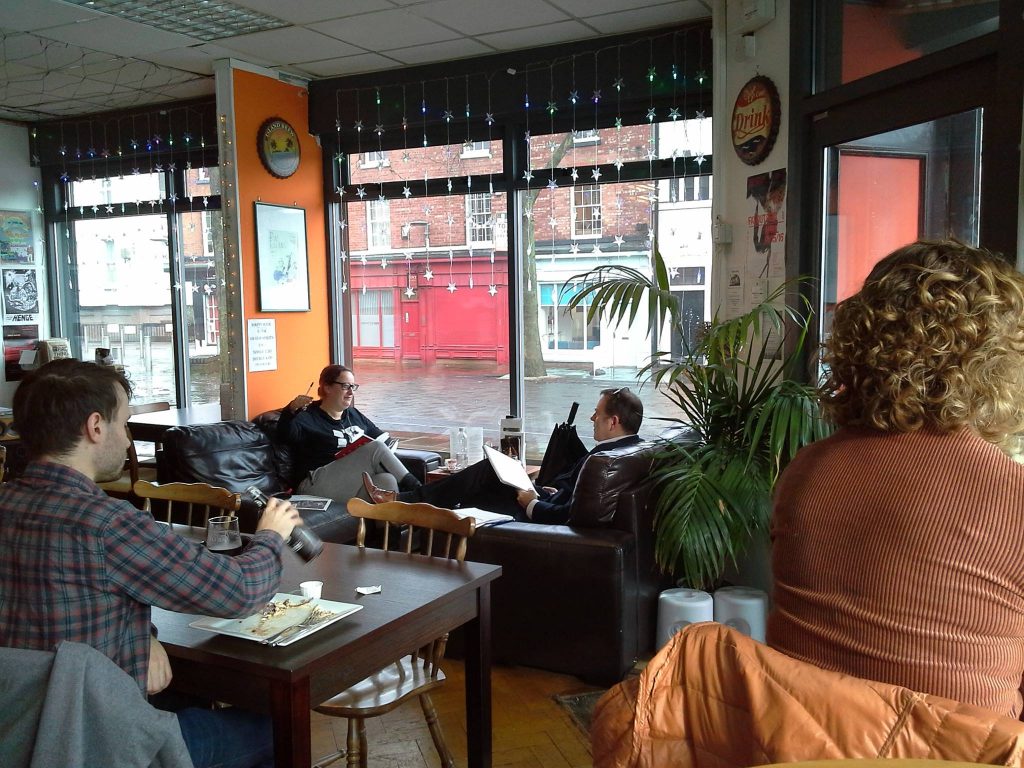 23 Edge St, Manchester M4 1HW 
This Northern Quarter gem is packed with comfy mismatched furniture, books, boardgames and a selection of cakes and drinks. It may sound like a regular coffee shop, but the concept behind it is what makes it unique. Instead of purchasing the cakes and drinks, you can have as much as you like and just pay for however long you stay – 6p per minute.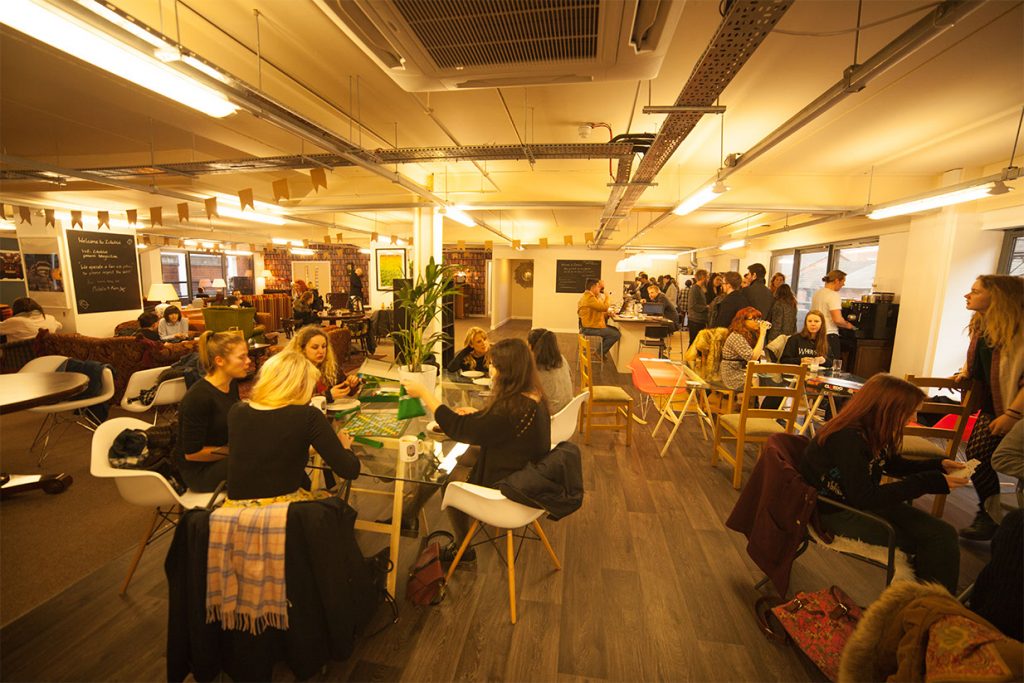 6 Tariff Street, Manchester, M1 2FF
Another Northern Quarter coffee shop, but this one doubles up as a creative space. It's aim is to provide a welcoming space to work, meet, talk, and dream up some big ideas. Inspired by travels throughout Scandinavia and Iceland, TAKK serves a unique Nordic Style espresso and their colourful food menu won't disappoint either.
5 St Ann's Alley, Manchester, M2 7LP
This cool place combines cycling with coffee and you can immerse yourself in the rich history of the sport with cycling-themed decor and screenings of live races. Serving light bites, "the best possible espresso" and artisan loose-leaf tea, this quirky coffee shop is one to visit.
Sevendale House, Lever Street, Manchester, M1 1JB
Those behind this coffee shop believe that coffee is everything and it really shows – from the atmosphere and each perfect drink. Pair a cake with one of the "best coffees in Manchester", take in the perfect backdrop and get lost on the free high-speed WiFi.