Greater Manchester is known for its galleries, music scene and fast-expanding range of hotels and restaurants. There's always something going on in the area and it's definitely one of the best cultural hot spots within the UK.
Studying at Salford means that most of these places aren't too far away – and most won't break the bank either! From libraries to theatres, and everything in between, I've rounded up six of the best cultural venues around Manchester and Salford.
Go explore and get your culture fix!
Mosley Street, Manchester M2 3JL
This multi-award winning venue is one of the region's most popular cultural destinations. With its central location and wide range of exhibitions on display, it's an interesting place for the whole family to explore.
Both The Gallery of Costume and Manchester Art Gallery boast collections that hold over 25,000 objects of fine art, decorative art and costume, developed over 200 years and counting. Alongside this impressive collection is a series of exhibitions, which currently include Strange and Familiar, Modern Japanese Design and The Edwardians.
Out of the three exhibitions, I would definitely recommend going to see 'Strange and Familiar'; the work on show is incredible.
The range of art available for public viewing is spread across three floors, which totals 21 rooms – and there's over 2,000 items on display spanning over six centuries.
Entry is free, and there's even free WiFi.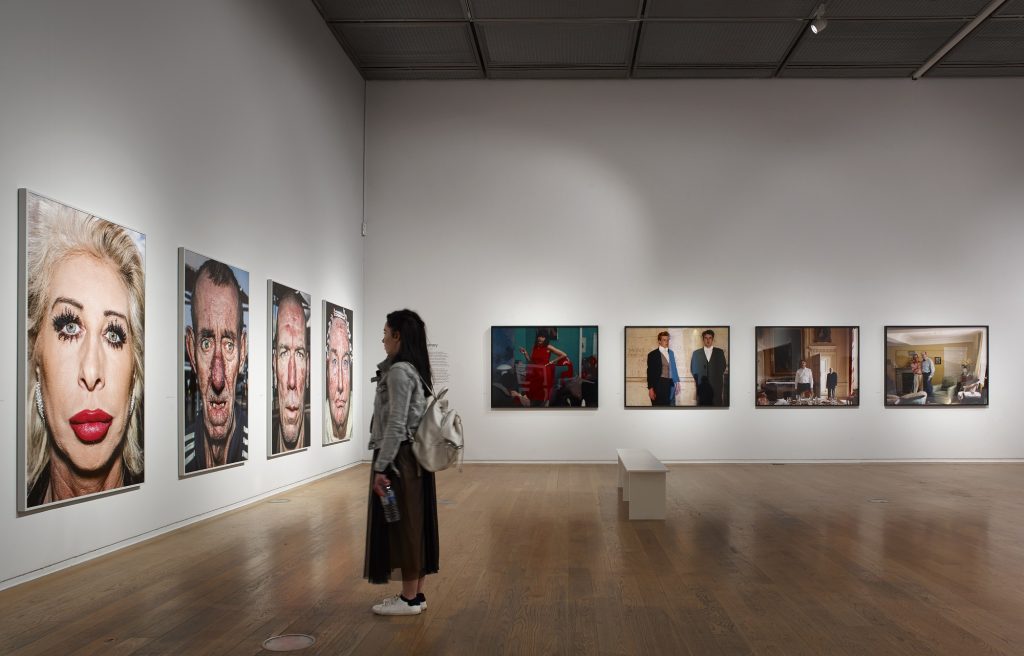 2 Tony Wilson Place, Manchester, M15 4FN
HOME includes a 450-seat theatre, a 150-seat flexible theatre space, a 500m2 4m high flexible gallery space, five cinema screens, digital production and broadcast facilities, a bar, café bar and cinema bar plus a bookshop.
After merging two of Manchester's best-loved arts organisations, Cornerhouse and the Library Theatre Company, HOME has acquired a dedicated following and aims to link audience and artist engagement.
There really is something for everyone at this quirky arts venue and they're succeeding in creating opportunities for people of all ages, incomes and backgrounds. From Q&As, backstage tours, workshops and discussions, there's always something exciting going on.
As one of our partners here at the University of Salford, we regularly post about events taking place at HOME through our social media accounts. Make sure to explore the website and check out the venue.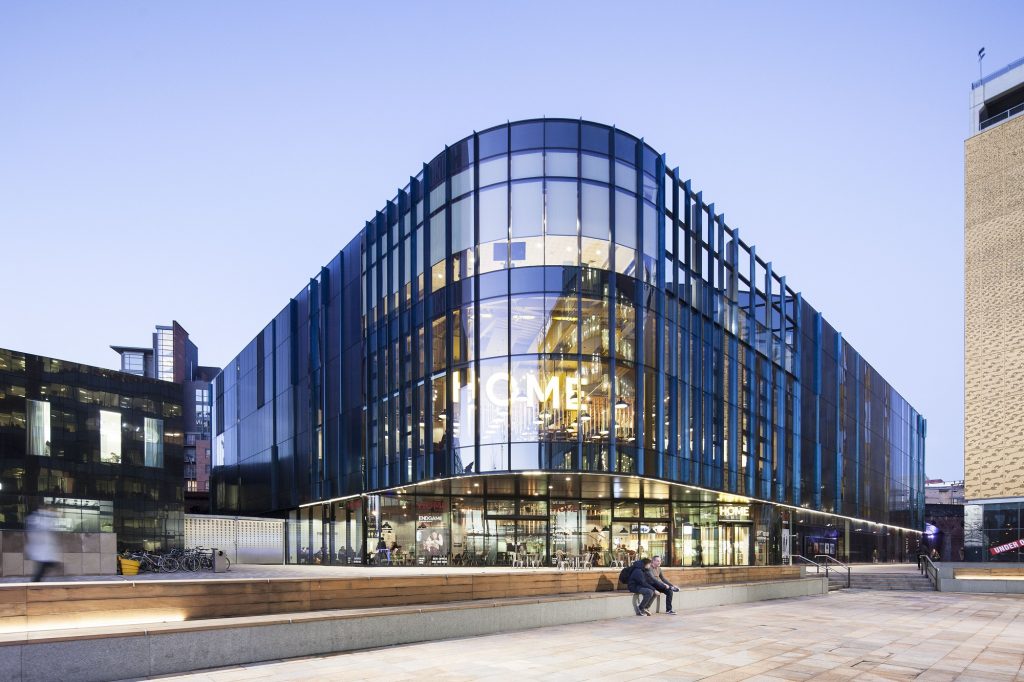 Pier 8, Salford Quays, M50 3AZ
Located near to our MediaCityUK campus, The Lowry is a waterside theatre and gallery complex which is committed to using visual and performing arts to enrich local people's lives.
Events listings often include an exciting variety of local, national and international events – including comedy, ballet, photography exhibitions and musicals.
I've previously been to see Shappi Khorsandi and Nina Conti in this bright and colourful venue, as well as seeing an exhibition on The Smiths and attending Week 53 – an exciting cross arts festival.
The Lowry doesn't want anyone to miss out on the brilliant events taking place under the roof each evening. They've started up the Under 26 Scheme for cheaper tickets, meaning there's really no excuse not to get involved!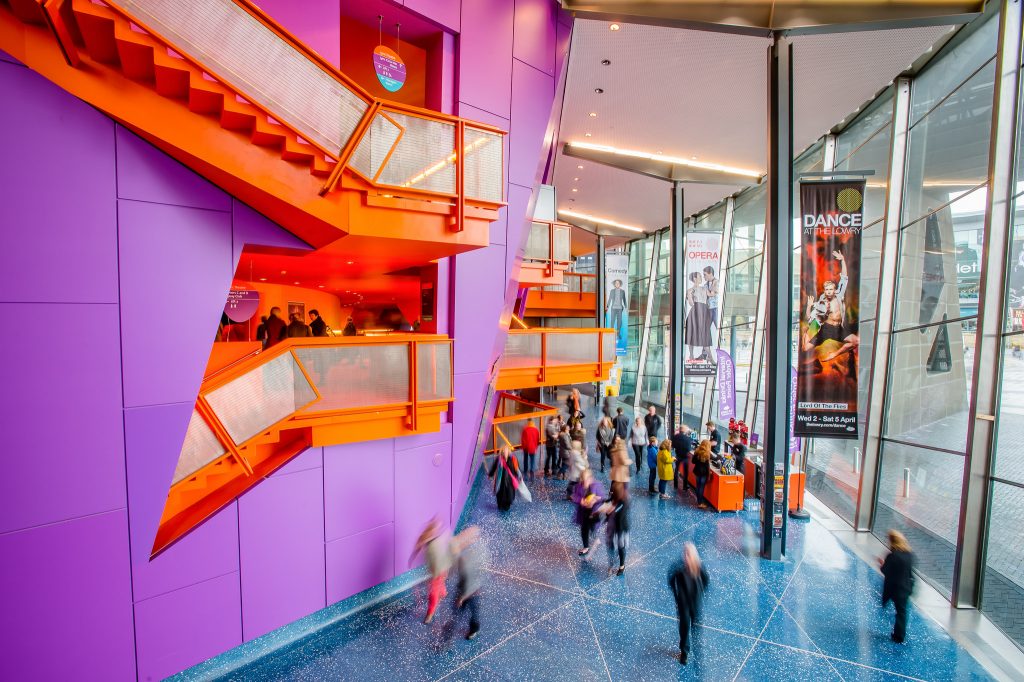 150 Deansgate, Manchester, M3 3EH
Described as one of the world's finest collections of rare books and manuscripts, this library holds more than 4 million printed books and manuscripts, over 41,000 electronic journals and 500,000 electronic books, as well as several hundred databases. It's one of the best-resourced academic libraries in the country.
Collections include Nashriyah: digital Iranian history, which holds over 12,000 newspaper pages and periodicals. It's also freely accessible without restriction.
The library hosts a range of events and exhibitions, from historic art displays to international cultural celebrations. It's also renowned as the best example of neo-Gothic architecture in Europe.
It's located right in the middle of Manchester and is open to the public.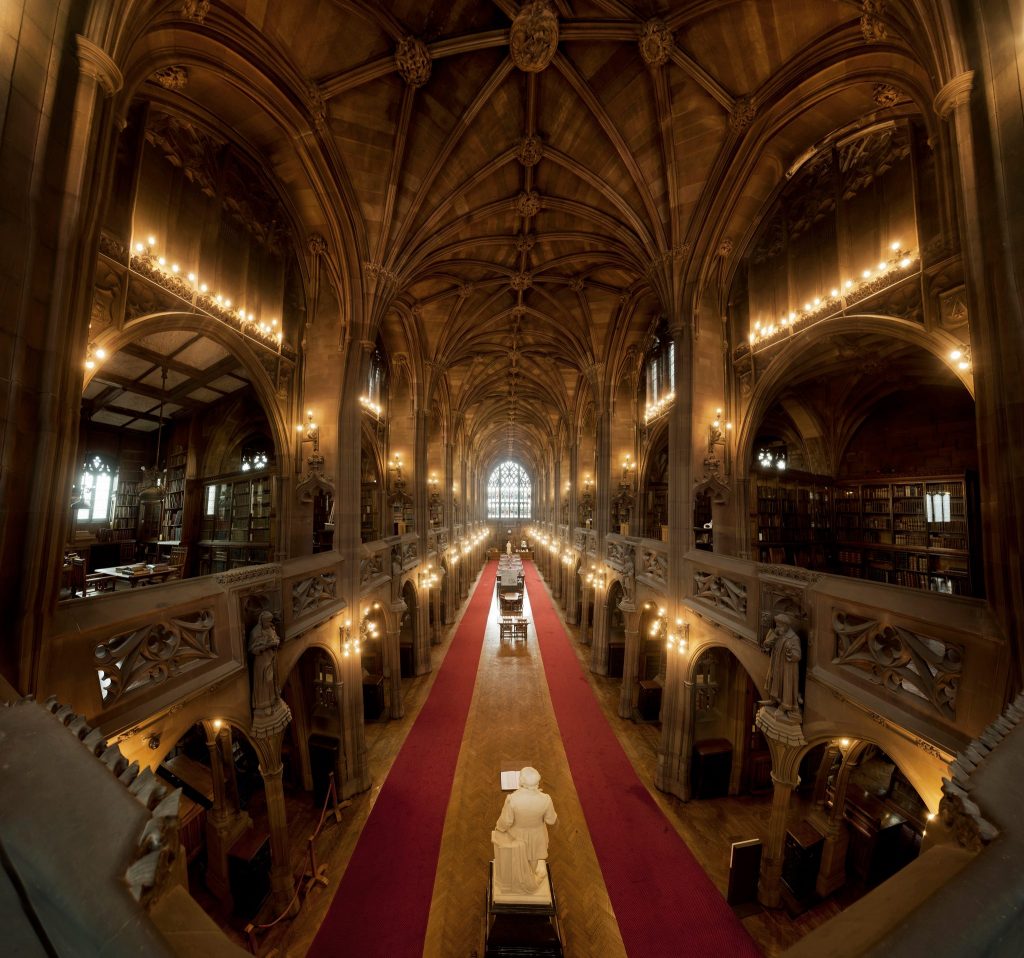 Peel Park, Crescent, Salford, M5 4WU
As the UK's first 'free public library', which opened in January 1850, Salford Museum and Art Gallery now boasts an exciting range of permanent displays and changing contemporary exhibitions together with an array of events and activities.
Located right on our Peel Park campus, the building was originally a mansion house known as Lark Hill. This has now given its name to the famous Lark Hill Place – an interactive replica of a typical Victorian street, which is located within the museum.
Walking along the street is such an interesting experience. You can even go all out and dress up in provided Victorian costumes too!
Permanent exhibitions include the stunning Victorian Gallery and glorious Pilkington's Gallery. By Hand: The Shop is also a permanent fixture which showcases handmade work by independent artists and craftspeople, which visitors can purchase.
A visit guarantees inspiration for anyone with an interest in the arts. Entry is also completely free.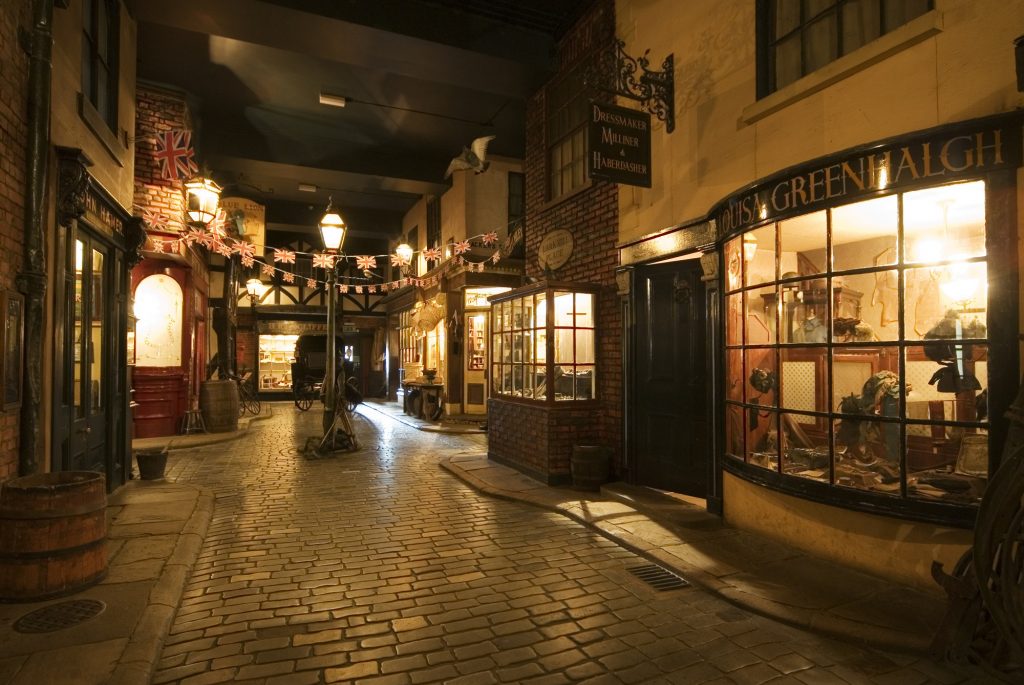 St Ann's Square, Manchester, M2 7DH
The Royal Exchange Theatre was founded in 1976 by a group of renowned and influential artistic directors who had a vision to make an internationally recognised theatre amidst the vibrant culture of Manchester.
The historic building is home to a three level theatre space, intimate 90-seat studio, gallery and Great Hall. Whether it's afternoon tea, handcrafted gifts or a wander around an exhibition that you're after, this incredible venue really has it all.
Similar to The Lowry, there is an Under 26 Scheme in place at this venue too. You can get discounted theatre tickets every Friday night for yourself and a friend!