Rob Slater graduated from our MSc in Marketing last year. Since then he has been on quite the journey starting his own business. I spoke with him to find out about his experience at the University of Salford.
Hi Rob! What made you choose Salford?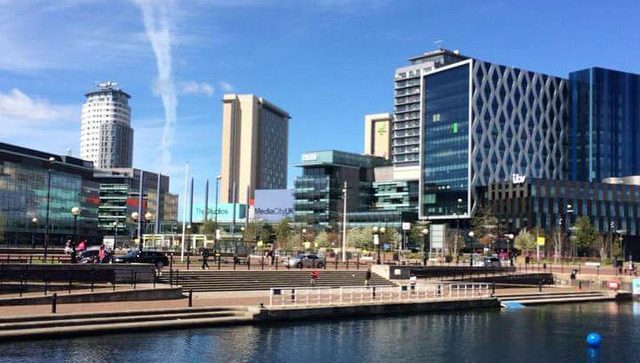 The University of Salford was the obvious choice for me when looking to do a master's course in marketing. Not only is the university fairly close to where I live, but it offered flexible times to start the course. The University of Salford was also great in allowing me to pause my course in order to get a job role in the digital marketing industry, I then restarted and completed my dissertation part-time. Not all universities allow you a chance to do this but Salford really put my needs first!
What was life like at university?
Life at university was good, I had a good group of friends on the course, so the classes were enjoyable and engaging. When I actually started in 2015, the university was going through a huge regeneration of the campus, building work was everywhere! But, now the university has built modern facilities, which offer an even better working environment. I also really liked the fact some of my course was based at MediaCityUK, right in the middle of restaurants, media outlets and businesses.
What did you most enjoy about your course?
The MSc in Marketing course provided insight into real life business situations and strategies, this was highly engaging as it meant you could apply anything you learned to real life. This was particularly the case for the Search and Social Media module, which gave me a foundation in digital marketing and enabled me to apply this to business. The course also offered a wide variety of marketing topics, from international business through to service management.
What is your best memory of university?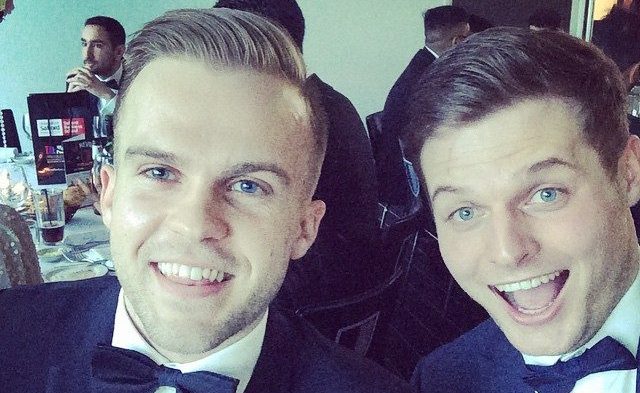 Thinking back, the best memory was the film we had to make as part of our Search and Social Media module. It was a competition between different groups in the class to produce an online marketing campaign for the university. We essentially had no camera experience, so after a bit of training we were out around Salford filming for the online campaign we had to create. We decided to hire a free runner to do various flips and tricks around the university to showcase Salford Business School. It was a lot of fun, and it was great to be involved in a creative marketing process.
What made you want to start a business?
I have always wanted to start a business, I like the idea of having the freedom to practice marketing and business skills on something I have created. The opportunity arose to start Select Sign Systems through a contact in my family who helped guide the process initially. Utilizing the digital marketing skills that I had learnt at university meant I could deliver value online, in an industry that is not necessarily the most advanced digitally. So the opportunity was there in the market, which we have managed to capitalize on.
What would you say to someone who will be starting a master's degree?
Starting a master's degree is a big commitment, but very rewarding. use it as an opportunity to learn business skills that you can apply to the real world. It is important to understand not only the academia, but also how to practically implement business and marketing strategy. Obviously, these skills are very much wanted by businesses across the country, particularly digital skills which are in short supply.
Do you have any advice for anyone at university who wants to start a business?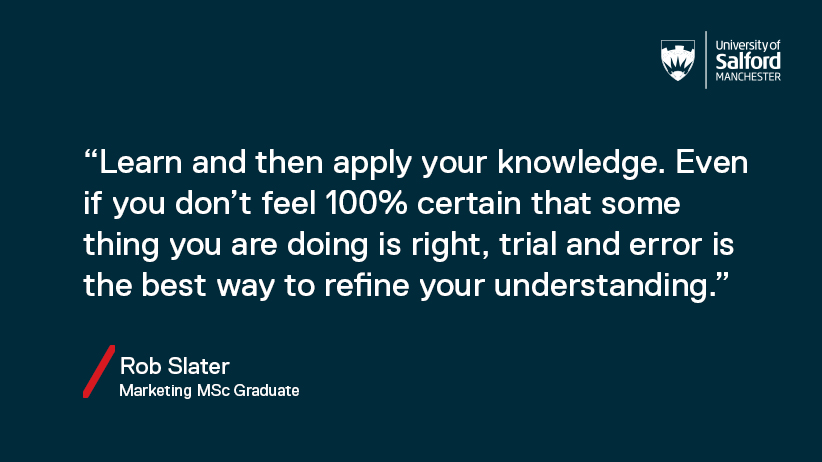 Learn and then apply your knowledge. Even if you don't feel 100% certain that something you are doing is right, trial and error is the best way to refine your understanding. Get connections at university and attend business events to expand your network. This can also help you get support and funding if you have an idea that you feel you can monetize. Ultimately, be prepared to challenge yourself and stay motivated when the going gets tough.
If you started university again, would you do anything differently?
No, I don't think I would change anything – it was a great experience from start to finish!