As a Photography student here at the University of Salford, I was delighted to be invited to the Meeting Point Conference, and get the opportunity to meet with real life established and experienced photographers and listen to their career stories with Redeye Photography Network. 
The conference focused on how photographers and artists establish networks and build communities within the arts to aid their practice, the differences between good and bad networks and what to do when you graduate. The conference also gave students the opportunity to hear from a panel of nine speakers, who spoke about their networks and art practice.
We heard first from Roger Tooth, Head of Photography for the Guardian, the Observer and theguardian.com from 2008 until 2016.
Throughout Roger talked of his experiences with the Guardian, highlighting key aspects from graduating to working in the real world as a picture editor. Using his early experience as a staff photographer on various newspapers throughout the 70's and 80's he began working as an Assistant Picture Editor in 1988 before progressing through the ranks at the Guardian newspaper. He discussed the process of editing and how the Guardian choose certain images through their picture bank. Roger also gave hints and tips on how to feature your photography in the Guardian by submitting images.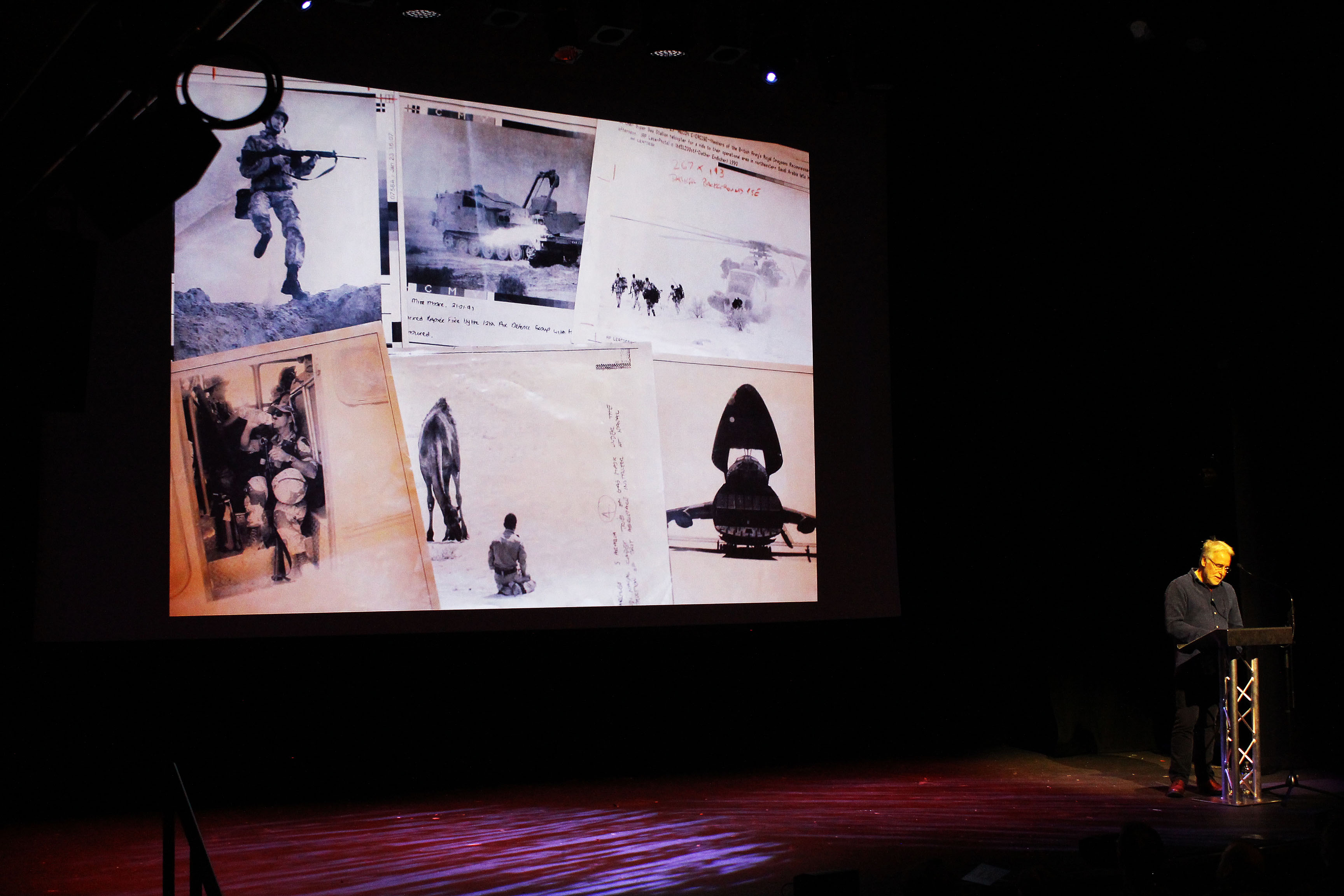 We continued the morning with speaker Steve Macloed. Steve is an award winning creative director, photographer and master printer based in London. Steve has been at the forefront of photographic imaging for over twenty-five years, collaborating with a vast network of clients. He is a practising artist represented by Black Box in the UK and Divane in Germany. He regularly exhibits and his works are held in both private and public exhibitions.
Steve was one of my personal favourites from the speakers as he brought humour and friendliness to the conference whilst also giving some amazing advice for future creatives. He discussed tactics of networking, and explained that your peers and creative friends are the starting point to great collaboration projects. Steve also held portfolio reviews with level 6 students to help them to develop with opinion from an experienced practitioner.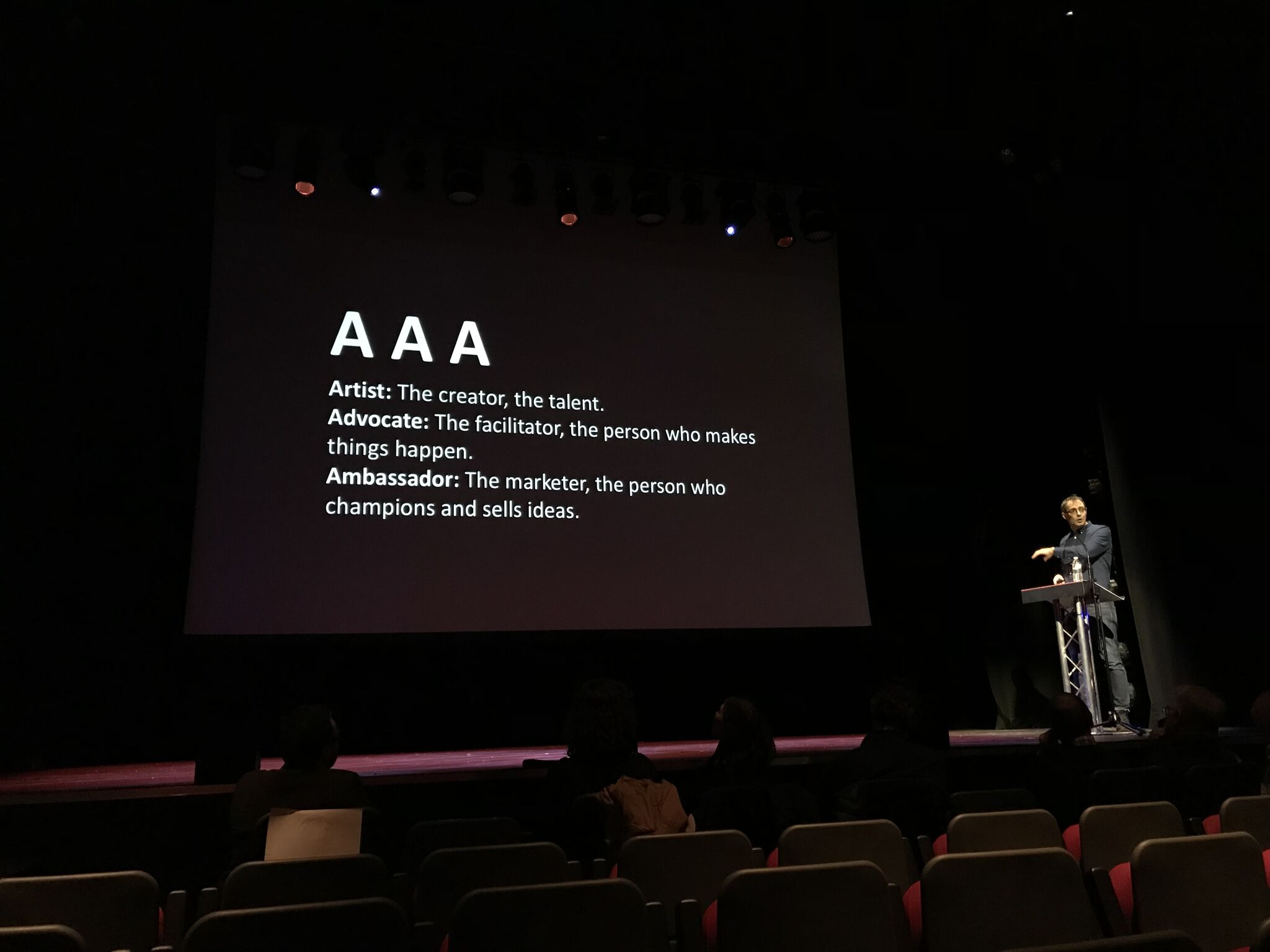 After lunch we had the pleasure of hearing from Sarah Fisher and Liz Wewiora who discussed their practice and networking experience.
Sarah Fisher is the current Executive Director of Open Eye Gallery, Liverpool. Sarah introduced Liz Wewoira, the Creative Producer of Open Eye Gallery. Liz specializes in socially engaged practice photography, introducing the Culture Shifts programme. Throughout the talk with Liz, she explains the practice for photographers throughout this programme and the benefits of socially engaged practice – highlighting key skills which can be used across a range of creative careers and organisations.
With regards to context and photography practice, the next speaker of the conference, Les Monaghan won it for me. Les Monaghan is a photographer interested in community, representation, history and myth. He started the talk with a general description of his career pathway from degree to current projects – this was so interesting for any student who's looking for a career within the arts as he calmed our minds by explaining that the worry of not getting a job after university is always the case but it is very do-able to progress from career to career,  growing as a photographer and creating a network. Les' discussion of his body of work "Relative Poverty" was the highlight of the talk, definitely a must see for any fine art photographers.
Photography: India Booth
Megan Powell continued the conference discussing her journey, including her 39 minute film 'Full', a collaboration with historian Carol Mavor.
The conference was concluded with Village Green – an organisation of graduates from Manchester School of Art who have created a creative platform for both current students as well as recent graduates. The organisation provides free exhibition opportunities for photographers – their Instagram can be found here.
The Meeting Point Conference helped me to gain skills as a photographer and also has provided me with ways to start and maintain a creative network for my future career and current degree. I would definitely recommend any creatives to attend these type of events – especially if you're a current student as it helped to put my mind at rest for when I graduate. The talk also acted as a motivational boost – seeing evidence of real photographers and creatives working together and the ideas they can come up with is brilliant and it caused me to gather new ideas personally and with my class mates. Events like this can be found on Redeye Photography Network's website here.
Useful websites:
www.salford.ac.uk/ug-courses/photography
www.salford.ac.uk/arts-media
www.redeye.org.uk/
www.theguardian.com/weekend-in-pictures-terms-and-conditions
openeye.org.uk/whatson-category/culture-shifts/
http://www.relativepoverty.org/