A Rubbish Night at the Museum took place last Thursday 19th April at Manchester Museum. I attended the exhibition to seek out recent Visual Arts graduate Claudia Alonso, who was exhibiting work created in response to the #GMTalkingRubbish campaign. I spoke to Claudia about her experience…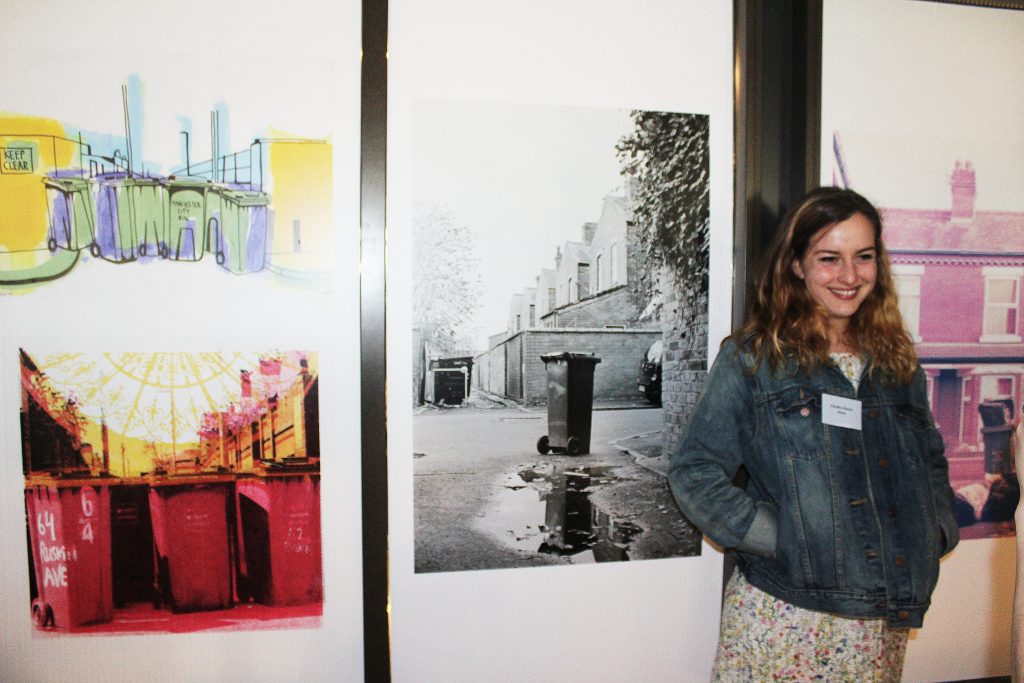 Claudia, tell us more about the exhibition at Manchester Museum…
This exhibition was inspired by "Talking Rubbish in Moss Side", a research project conducted last summer, which found not only that rubbish in streets and alleyways reduces quality of life and hurts relationships between neighbours, but also that it is a complex problem that needs better solutions than simply educating residents to change their behaviour.
A Rubbish Night at the Museum offered something for everyone. There were 90 displays of photographs, art work, policy critiques, and research projects, along with readings, hands-on activities, and two panel discussions on the problem, solutions, and how to build an agenda for action.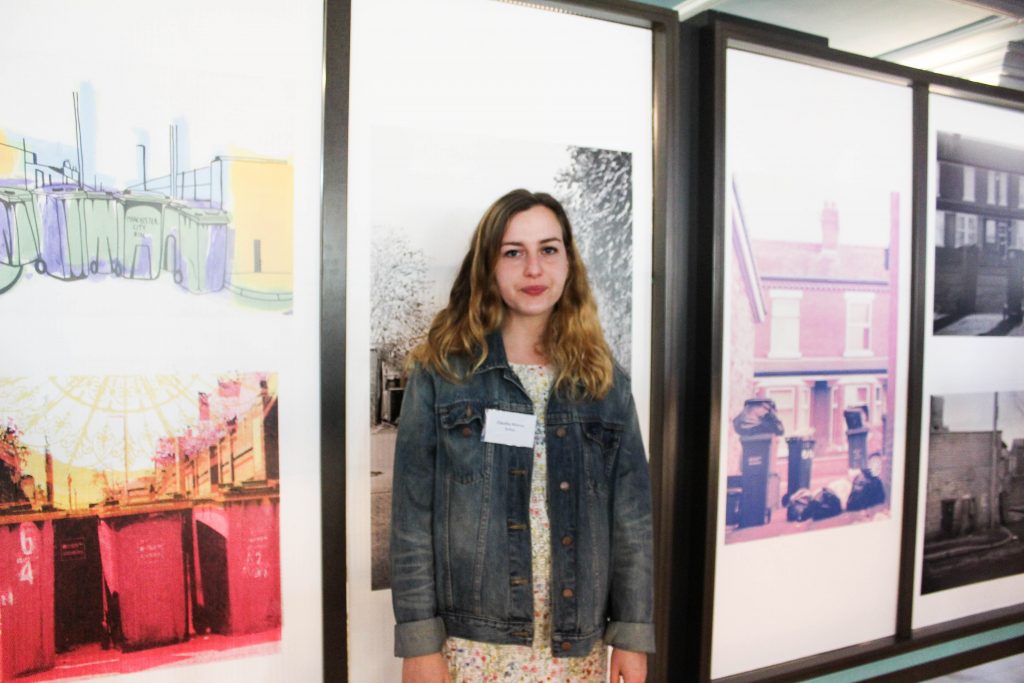 What did your role involve?
My role was to illustrate this issue and make some of the design and images for the exhibition. I made ten large prints using photography, screen-prints and etchings inspired by my neighbourhood, and the fly tipping problem there.
How did you come across the opportunity? 
After I graduated in June, I received a scholarship from the University of Salford Art Collection and School of Arts & Media Graduate Scholarship Programme. This enabled me to access a studio space in Hot Bed Press, where I started developing ideas for a project about rubbish and bins in my area. After few months I meet my neighbour Simon, who had done a research project on the same subject, and proposed to make something together. We started working as a team from November 2017, looking for venues, contributors and publicity.
Did studying at Salford provide you with a lot of opportunities as an artist?
Yes! Since first year I've been really proactive and had a commission, and exhibited at the University and other venues. I am now working on another major show at Salford Art Gallery, opening in May.
Does Salford provide any extracurricular activities for any aspiring artists? 
The course is designed for you to create the best possible portfolio and CV, and gain work experience, making exhibitions and real proposals and commissions which are great practice for the real art world.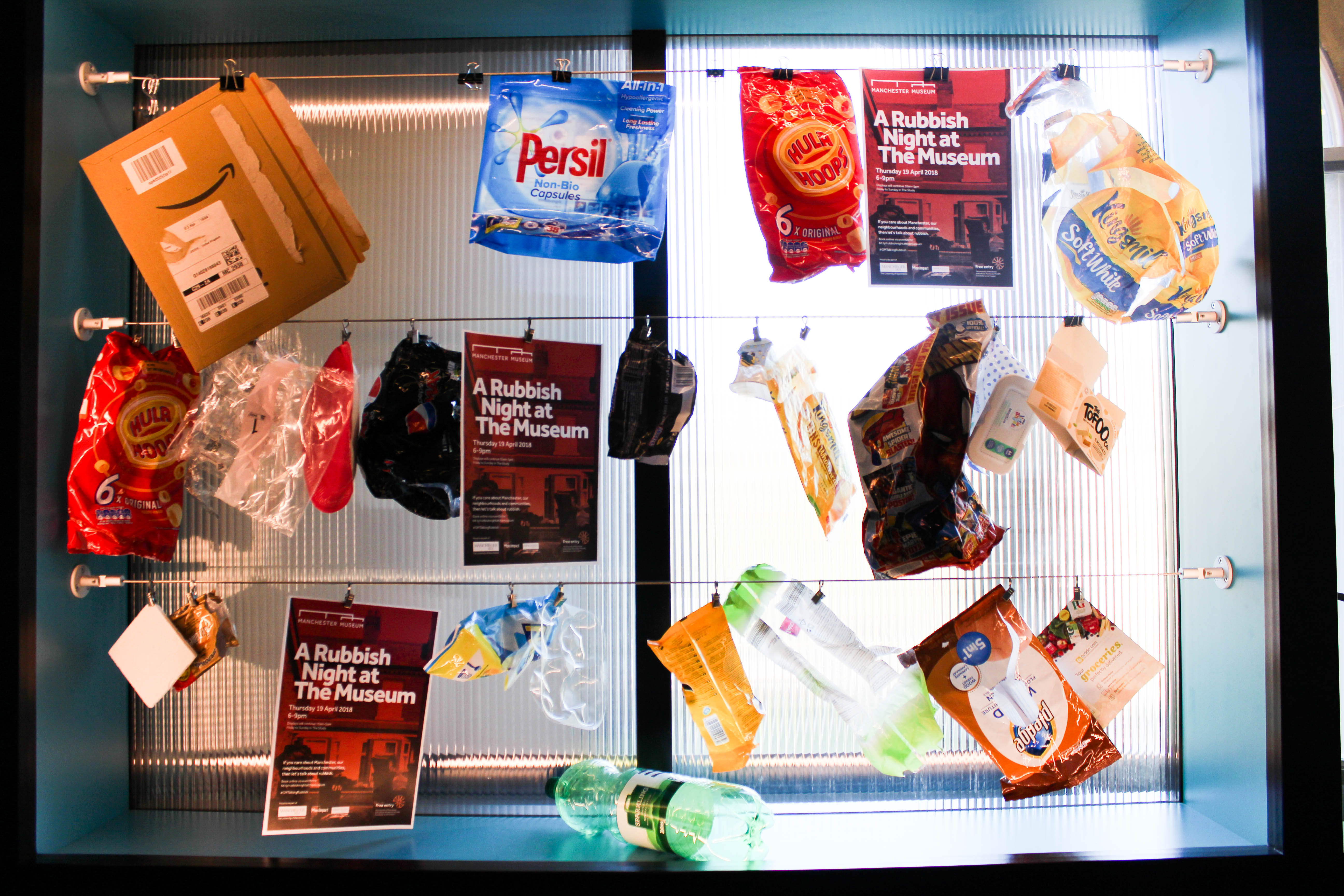 Are there any current exhibitions you would recommend? 
I recommend both exhibitions of John Stezaker and Cecily Brown at the Whitworth Art Gallery in Manchester. There's also a great exhibition space called Caustic Coastal in Salford.
For more information about Claudia's work visit: https://www.claudialonso.co.uk/
Photography: India Booth