If you can resist all the nice restaurants we have here in the area, then it is always a good idea to try your own cooking. I always find cooking therapeutic, especially after a hard day, and if you are putting off finishing that essay, then a home-cooked meal is always a good excuse…
Dinner is my second favourite meal of the day, aside from breakfast. As a student, and especially with your varying schedule, it can be hard to find the time to cook a hearty meal. But this time you have the best of both! Quick meals, but they look pretty impressive too.
Orzo Salad
Effort: Medium
Serving: 2-3 portions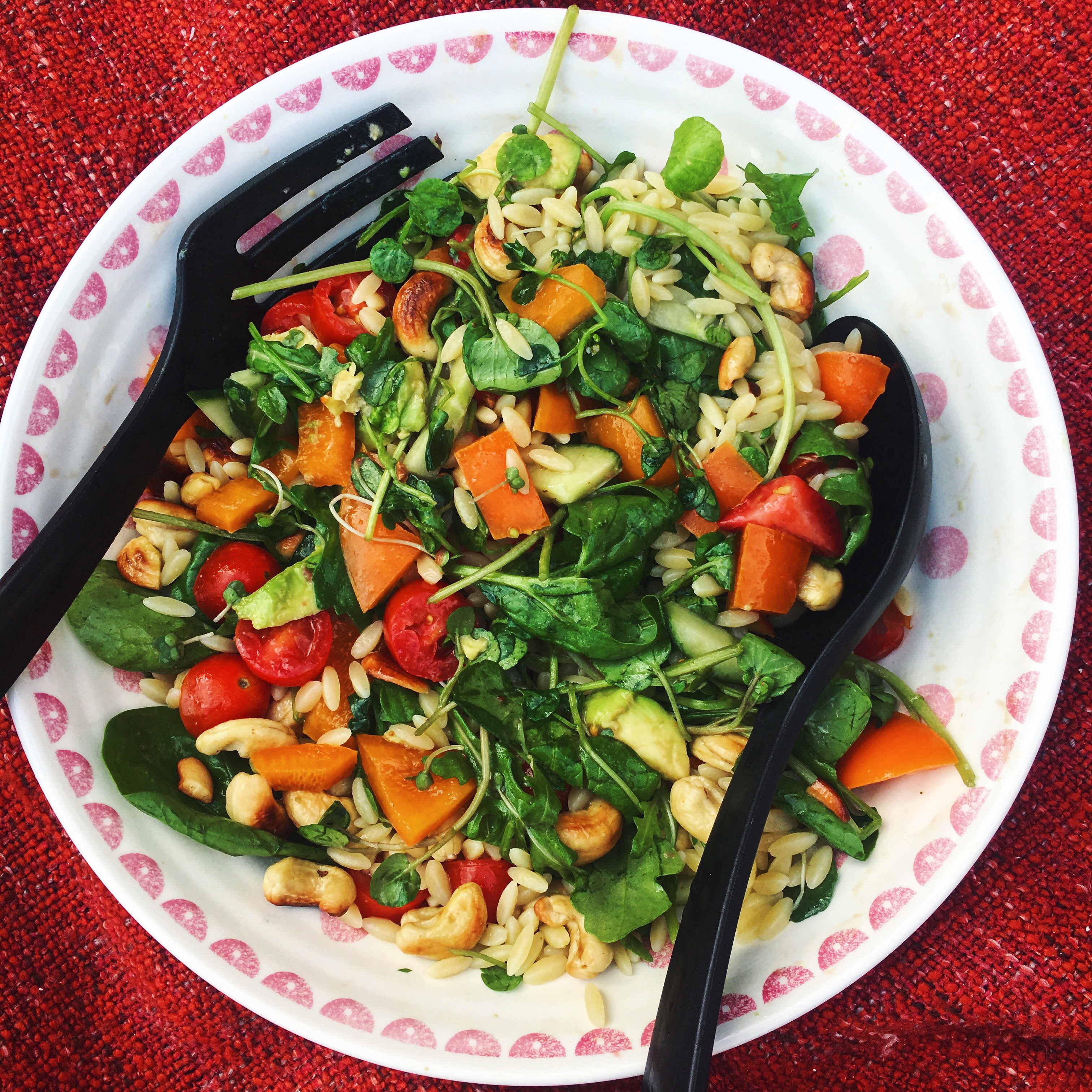 Sometimes you want something lighter for dinner, but just as filling. This is my favourite dish for that sort of mood, but it can also work just as well for lunch or even as a side salad when you and your flatmates attempt a BBQ on a nice sunny day. This serving means you'll have some left over too!
Half a bag of orzo pasta
Leafy salad mix
One orange pepper
A handful of cherry tomatoes
A handful of cashew nuts
Half of a cucumber
An avocado
Place the orzo into a pan with water and bring to the boil, lightly season. While this is cooking, chop up the cherry tomatoes, orange pepper, cucumber and avocado to your desired shape. Once your vegetables are chopped, lightly roast your cashew nuts in a non-stick pan for a few minutes, agitating them so they don't burn. Once the orzo is cooked, drain and mix together with the chopped vegetables, washed salad mix and cashew nuts. Serve with a salad dressing (or simply some olive oil) if you fancy!
Veggie-Packed Chilli
Effort: High
Serving: 2-3 portions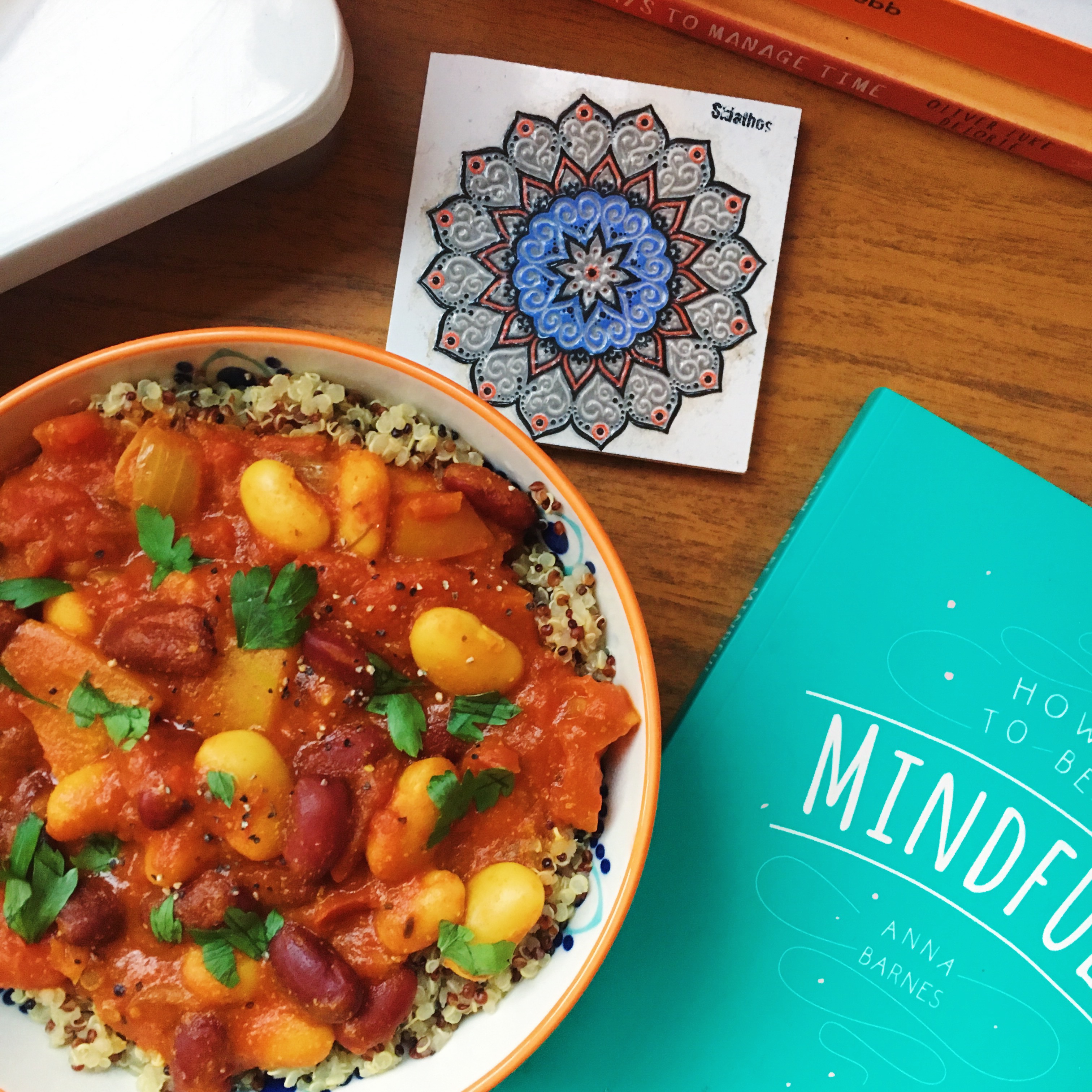 I love a nice warm meal, especially in the winter months. I made up this chilli recipe from scratch but you can make it more or less spicy and suited to your taste! It's also perfect to store for lunch if you make a bigger portion, or even to share if you are feeling generous…
One onion
Two leeks
One tin of kidney beans and one tin of butter beans
One tin of chopped tomatoes
Four salad tomatoes
One yellow pepper
Two cups of quinoa
One vegetable stock cube
Cumin seeds, paprika, oregano, chilli flakes, and garlic powder
Fresh parsley to serve
Chop the onion and leeks and fry in olive oil with a dash of garlic powder (or fresh garlic, if you prefer) and a sprinkle of cumin seeds. While these are cooking, and if you aren't getting too hungry by the smell…bring the quinoa to the boil according to the instructions, adding the stock cube for some extra flavour. Chop the salad tomatoes and yellow pepper and add to the pan for a few minutes. Then add the tin of chopped tomatoes, the kidney beans, and the butter beans. Simmer the mixture and add the rest of your spices to taste. Once it has been simmering for 25 minutes, drain the quinoa and serve your chilli with some fresh parsley.
Lemon Pasta
Effort: Low
Serving: 2-3 portions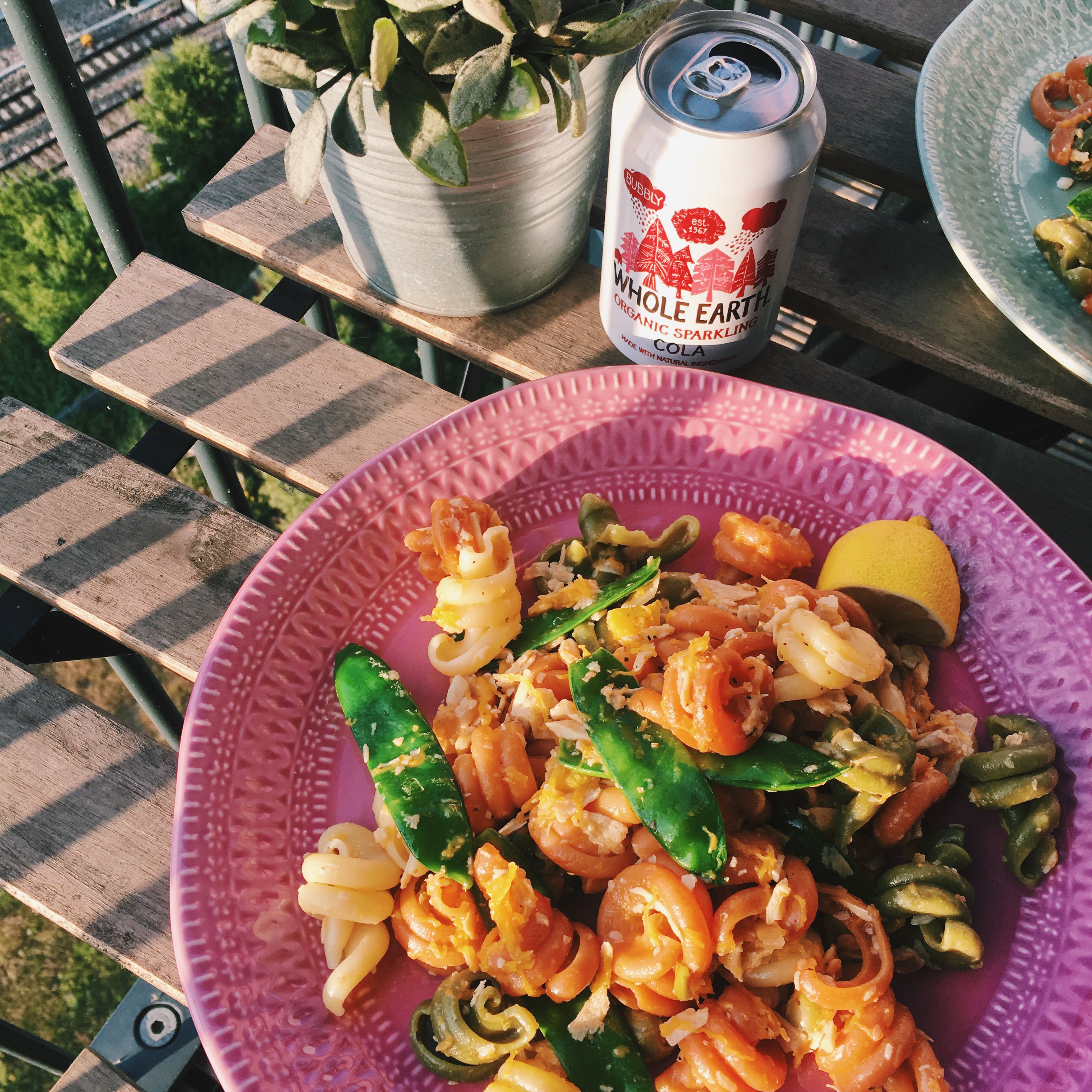 Nothing beats a fresh and quick big plate of pasta for when you are really really hungry. This one is really simple to make, so no excuses if you have limited kitchen skills to stop you having a tasty dinner. With this portion, you'll have some left over to package into a lunch-box too!
Half a bag of tricoloured trottole pasta
Two handfuls of mangetout
Preserved lemon (just the rind)
Two fresh lemons (save the one for your other portion)
3 cups of meat-substitute, or real meat if you prefer!
Cook your meat or meat-substitute (I used some shredded 'chicken') in a pan with a dash of olive oil. While this is cooking, boil your pasta and add some light seasoning. Add the mangetout into the same pan to boil to save water. Drain the pasta and the mangetout and add to the hot pan with the shredded chicken. Mix together on a very low heat to keep warm, adding the chopped rind of the preserved lemon and the juice of half a lemon. Season well and serve with the other half of your lemon, in case you want it even more lemony…
Simple Stir Fry
Effort: Low
Serving: 2-3 portions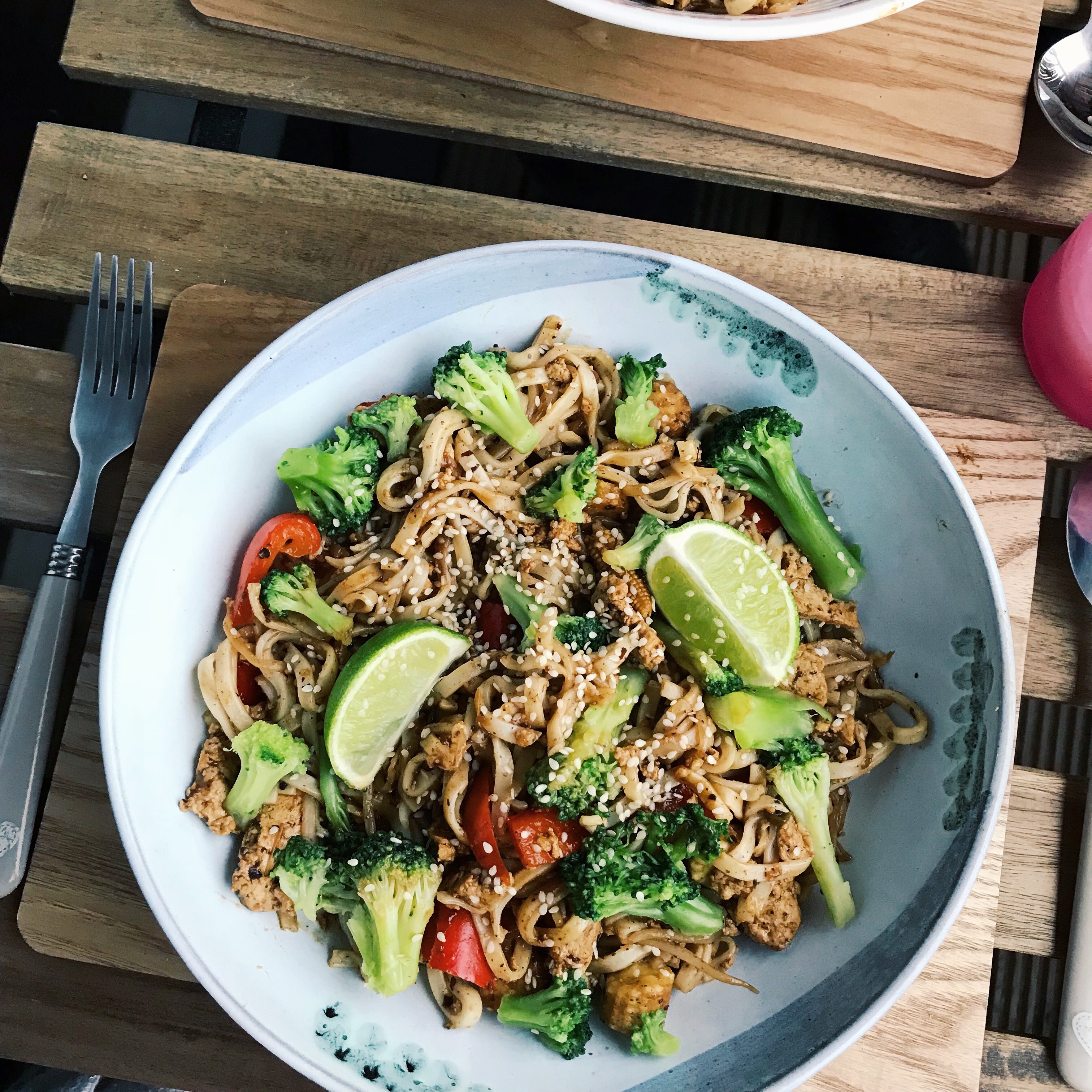 Sometimes you are just really in the mood for a stir fry. When creating this meal it was rather spontaneous, and I just grabbed some extras from the shop to make it work, as well as using what vegetables I already had in the fridge. It had a big kick of flavour too! You'll have some left over to chuck in a lunch box, or to share.
A pack of ribbon noodles
Marinated tofu
A handful of chopped broccoli (fresh, or frozen!)
A red pepper
A pack of chopped corn
Black bean sauce (1 or two packets, depending on preference)
Sesame seeds
2 limes
This is such a super quick recipe and is great if you are really hungry and don't want to spend a while in the kitchen. Start off by frying tofu in a pan with a little oil for a few minutes, then add your pepper and corn for a further few minutes. Start boiling the fresh or frozen broccoli in a separate pan. When the vegetables and tofu are cooked, add your black bean sauce (and if you can made it homemade, even better) and stir, turning the heat into a simmer. Once the sauce has been heated, start to add your noodles into the pan. When everything is heated up, serve into a dish and top with broccoli, sesame seeds and lime juice, with extra limes to serve.
If you have any more ideas for simple student meals, let me know in the comments!