I always struggled to think of ideas for lunch and it always ended up with me making something boring or snacking instead of having a good meal. The best student lunches are those that are quick where you have the option to pop it in a lunch box if you are going on campus.
I always feel I have to put a little more effort into lunch. This sometimes means planning what I'm going to have, trying out some new things or researching ideas online. I often meal prep the night before, either by saving some of dinner for the next day, or making something specially. So, here are some ideas that might give you some inspiration…
Avocado on Toast
Effort: Low
Serving: 1-2 portions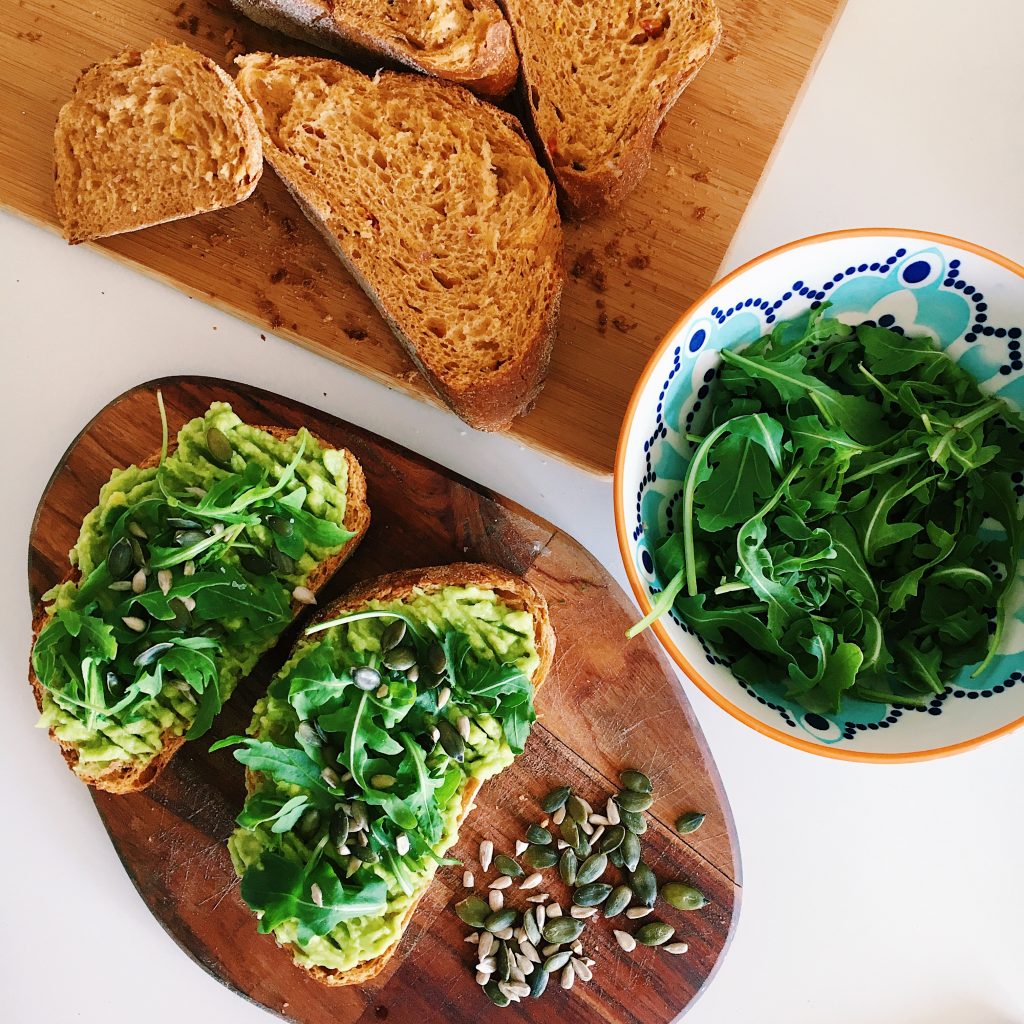 👨‍🍳What
Avocado on toast is always my go-to lunch if I'm not rushing off anywhere. There is so much you can use as the base, from rye bread to toasted sweet potato slices, and loads of extra toppings from radishes to seeds, so get creative! My version was a classic (but I technically didn't toast the bread, shhhhh) for you to try yourself.
One or two ripe avocados (depending on how much guacamole you'd like to make)
Lime juice
Rocket
Sunflower and pumpkin seeds
Fresh bread
Cut the avocado and place into a bowl, mashing up with a fork. Add some lime juice and seasoning to taste. Once the avocado resembles your desired texture, place onto your pre-sliced bread, scoring with a fork. Serve with rocket and seeds.
Tahini Tofu
Effort: Medium
Serving: 1 portion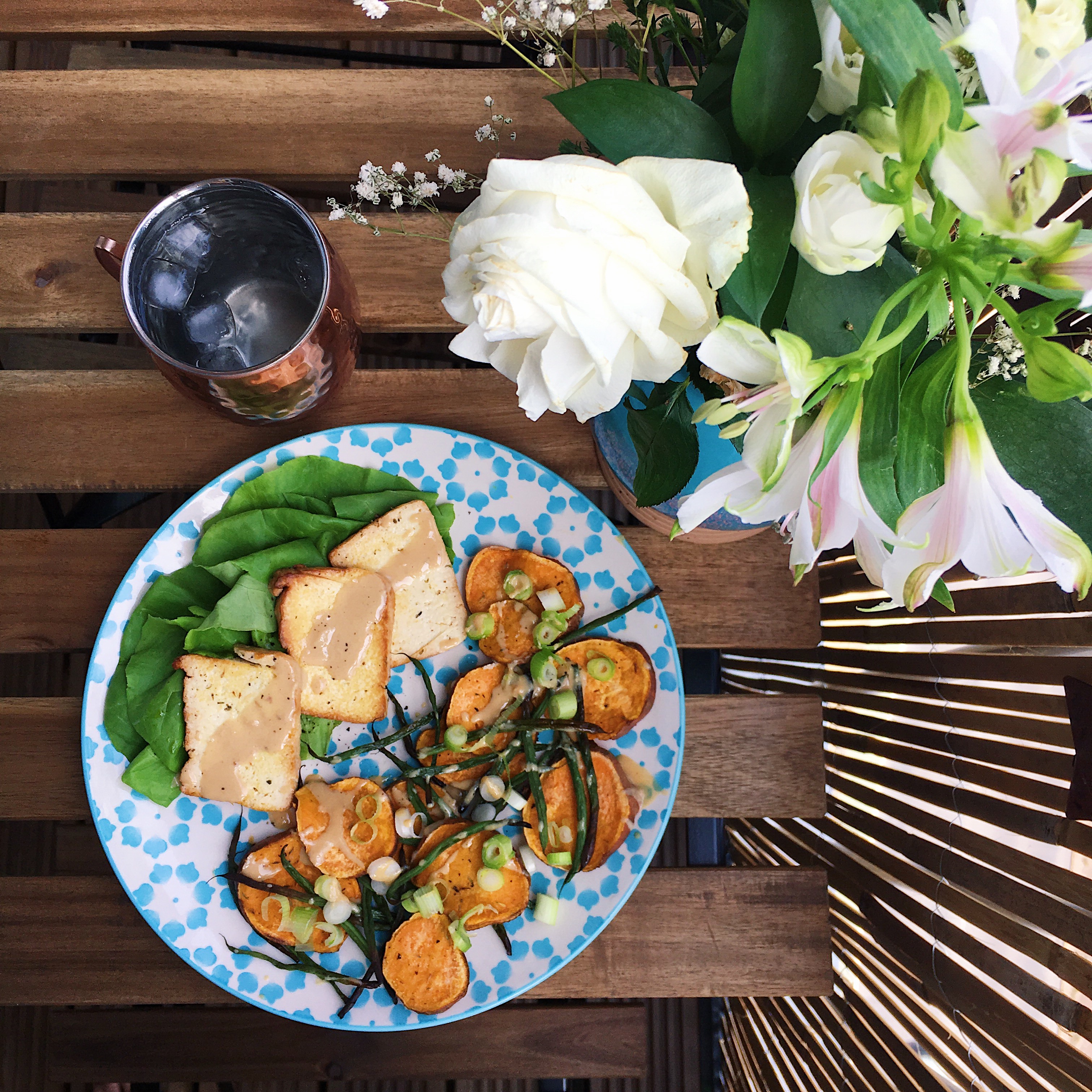 What's great about the lunches I make is that you can make them the night before, serve them hot, cold, on a plate or straight into a lunch box. That goes for one of my new creations too…
One sweet potato (washed)
A handful of green beans
Lettuce
Two spring onions
3 slices from a block of marinated tofu
Tahini
Slice the sweet potato and roast in the oven for 20 minutes, adding the green beans half way through. Make sure to add a drizzle of olive oil and some seasoning (I used thyme). Prep the tofu and heat in a frying pan it if you wish, or you can serve it cold. Place the tofu onto the lettuce, and add some sliced spring onions over the roasted vegetables. Season well, and don't forget to drizzle tahini all over your plate!
Vegan Picnic
Effort: Medium
Serving: 2-3 portions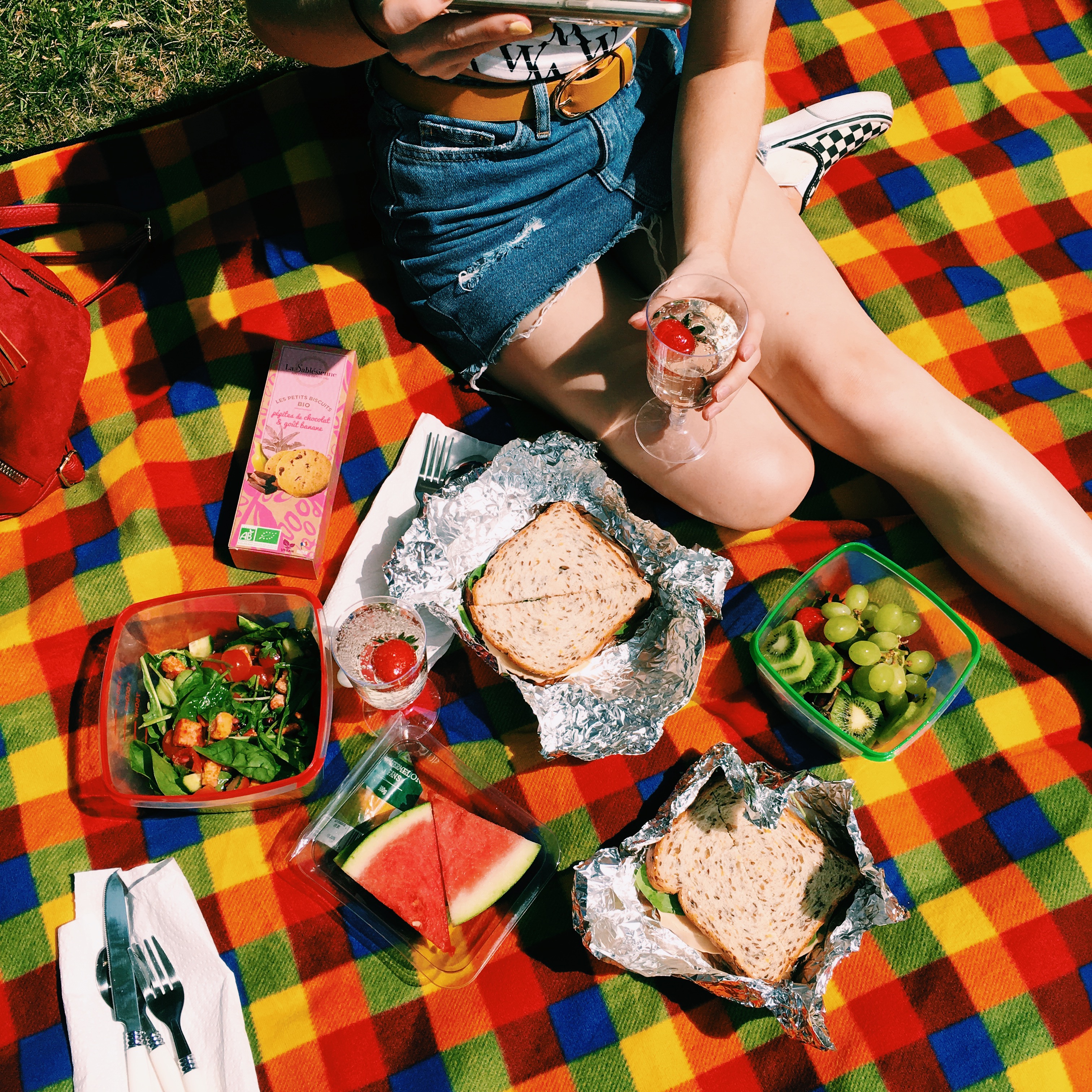 You can't beat an outdoor picnic in the sun with your friends, and we certainly have a lot of lovely outdoor spaces here at the University of Salford for you to set-up your food. Here is what I brought to my picnic:
Salad sandwiches
Fruit salad, including grapes, kiwi, strawberries, and watermelon
A side salad including rocket, tomatoes, cucumber, and crutons
Fizzy elderflower water
Some sweet snacks
I hope you can take away some of these lunch ideas to use yourself, and if you haven't already, make sure to take a look at some of the recipes I also shared for breakfast! If you are feeling super-inspired, why not try to re-create one of my dinner recipes too?