Alex Hughes is a 3rd year BA Television & Radio student and the Station Manager at Shock Radio, the University of Salford's student radio station. He spoke to us about Shock and its changes for this academic year. He also explains how Salford students can get involved.
What is Shock Radio?
Shock Radio is The University of Salford Students' Union's official student radio station. We are also Manchester's biggest student radio station with over 250 members. We are run by students, for students, and give our members the opportunity to host their own weekly radio show. We're not just a radio station, but we're also a society. We run regular social events for our members to get involved in and it's also a great way to meet new friends! We're always looking for new members, so if you're interested in joining you can find out more information by emailing us at info@shockradio.co.uk.
What sort of facilities does Shock have?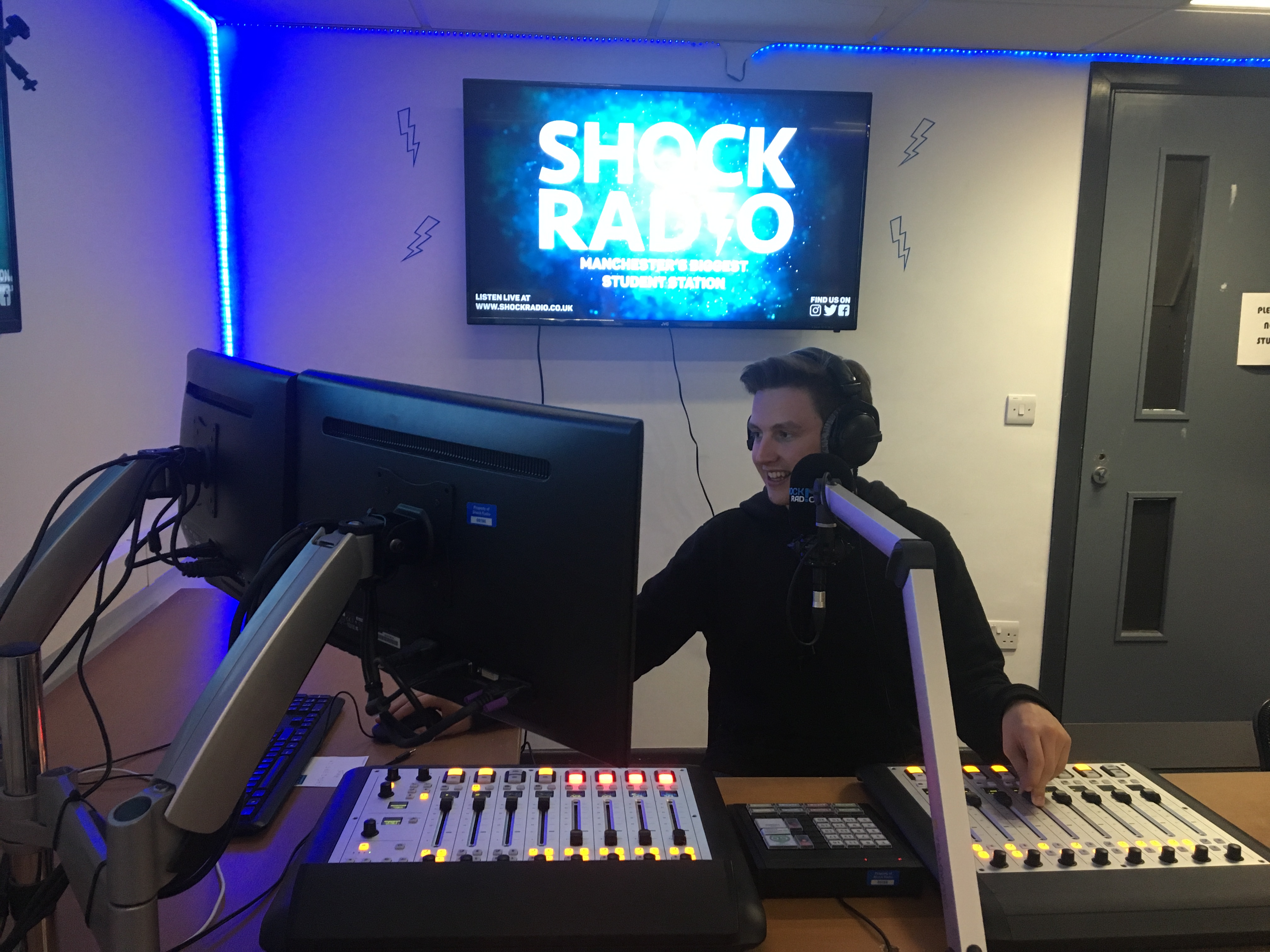 Shock had a big refurbishment 3 years ago and we now have two studios fitted with industry standard equipment. Each studio has a mixing desk, four microphones and is sound proofed. We've even had interest from a few local commercial radio stations who are wanting to upgrade their studios to the same as ours.
How would a student join Shock Radio?
If you're interested in joining Shock Radio, you can contact us on our social media pages, or you can email us, and we'll arrange to sit down and have a chat with you.
Can a student not studying a media-related course join Shock and get the training they need?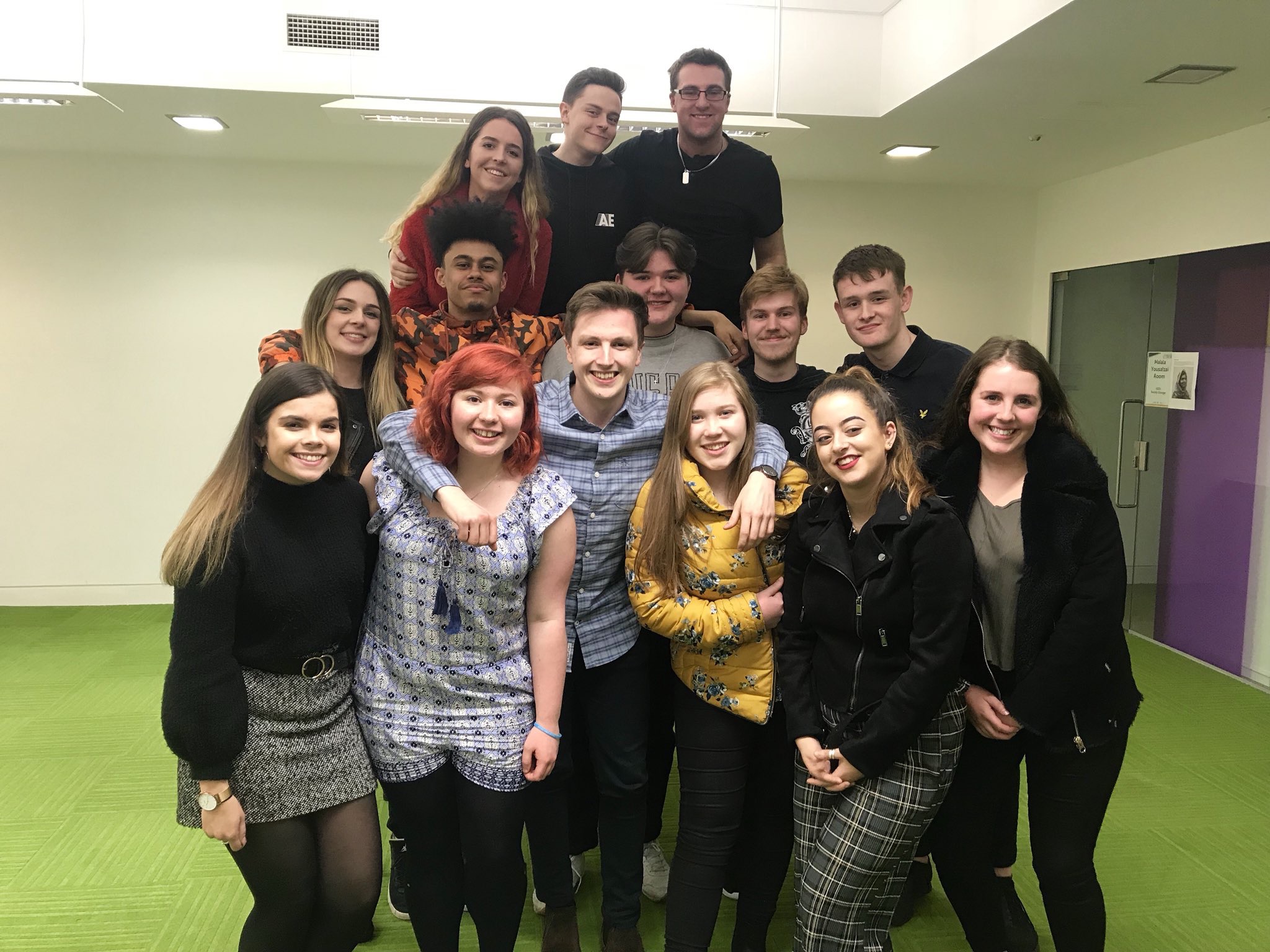 As long as you're a student studying at The University of Salford, you are able to join Shock! Although a lot of our members do media courses, we still encourage anybody from any course to join us. We have current members studying Nursing, Aeronautical Engineering and Psychology – so everybody's welcome!
What have Shock members gone on to do?
We have a great list of alumni who started their radio career at Shock and are now at some of the most listened to radio stations. We have alumni working at stations including Capital, Key 103, The Hits and even BBC Radio 1!
Are there any regular shows on Shock?
All of our shows are broadcast on a weekly basis, so if you are given a show you will be able to broadcast for an hour every week. This is a great way for you to gain both on-air and off-air experience.
Shock Radio hosts its own awards, what are they like?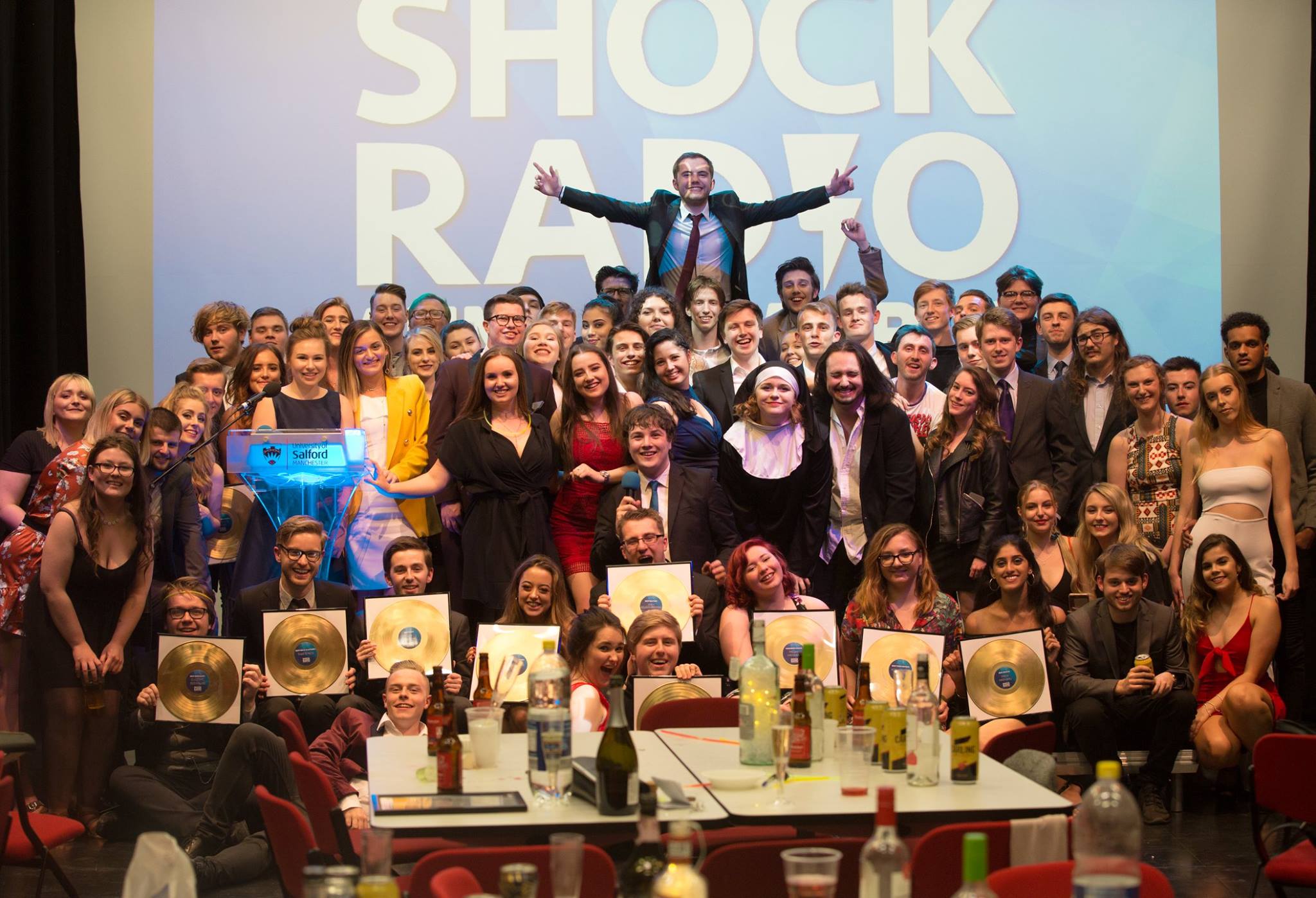 Our annual awards are a great way to celebrate the amazing radio created by our members. It happens at the end of the year after exams, so it's also a great event for people to have fun. We also encourage all of our members to enter the Student Radio Awards. This is a national competition organised by the Student Radio Association, and each entry is judged by people working in the radio industry. It's a great way to get your content noticed, and it's actually how Greg James got his job at BBC Radio 1!
What if you want to join Shock but can't come in every week?
If you can't commit to a weekly show then there's lots of other ways you can get involved. One of the most popular ways is by joining one of our content teams. They look after News, Sport, Events, Music and more! If you're interested in joining, head to our website.
What is happening in 2018/2019?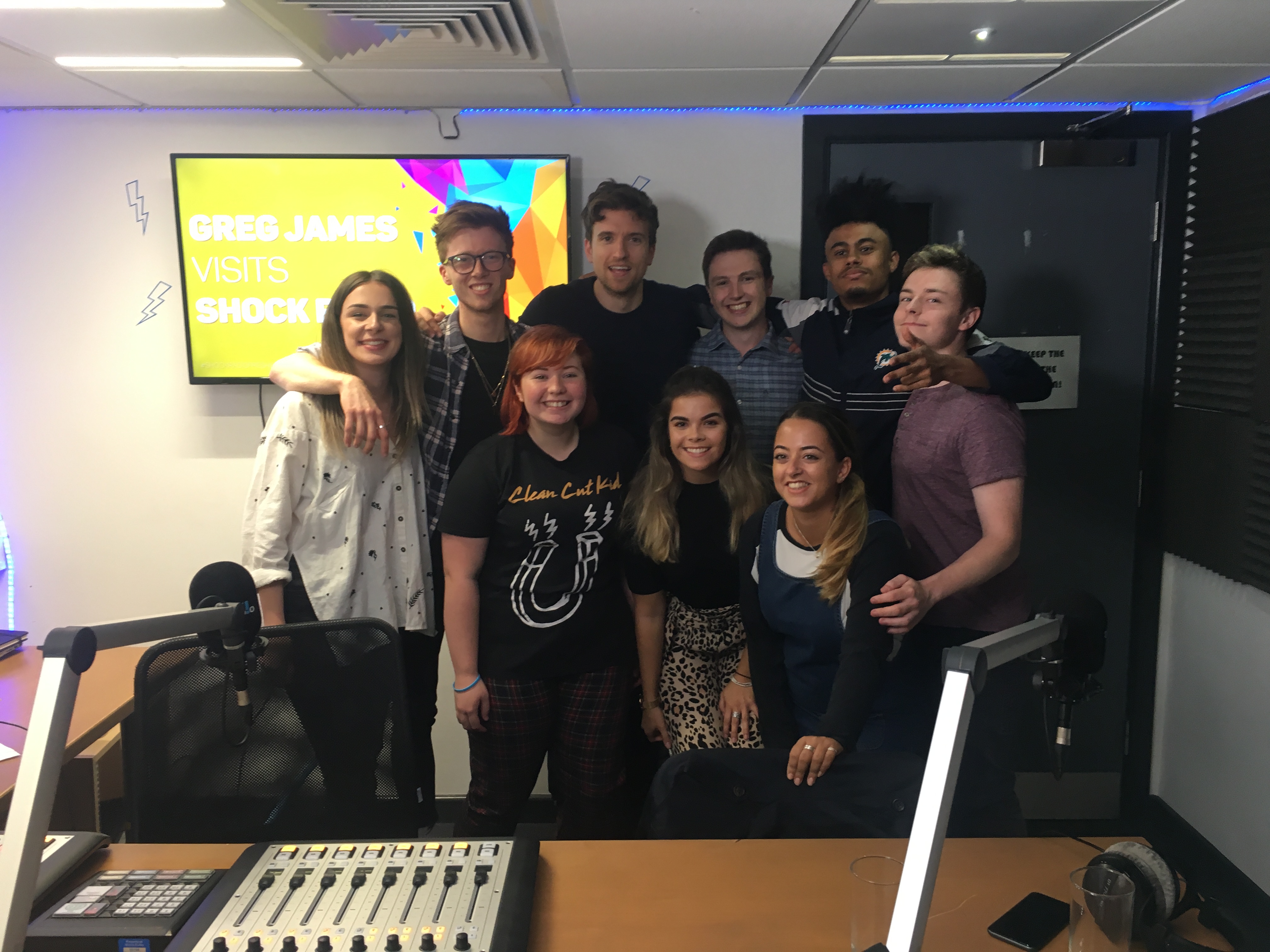 We've already had Greg James in the studio this year! We are also continuing our club night launched in 2017 at Atmosphere Kitchen & Bar called Reboot. This takes place every Saturday and includes amazing student DJs, and is open until 3am! Each week is themed, so head to our website to find out what the theme is for each Saturday. We hope to see you there!