"Are you ready to have your view forever changed?"
Upon entering the New Adelphi Theatre for the show, aside from being supported by the LGBT Foundation and the play itself revolving around American poet Walt Whitman – I wasn't sure what to expect. As the doors closed and the lights went down, the audience were welcomed with the endearing but melancholic tune of a cast member playing the ukulele. The first two characters we are introduced to are 'Wallace' (Conor Ledger) and his life-long, eloquently spoken friend, 'Dr. Johnstone' (Gareth George).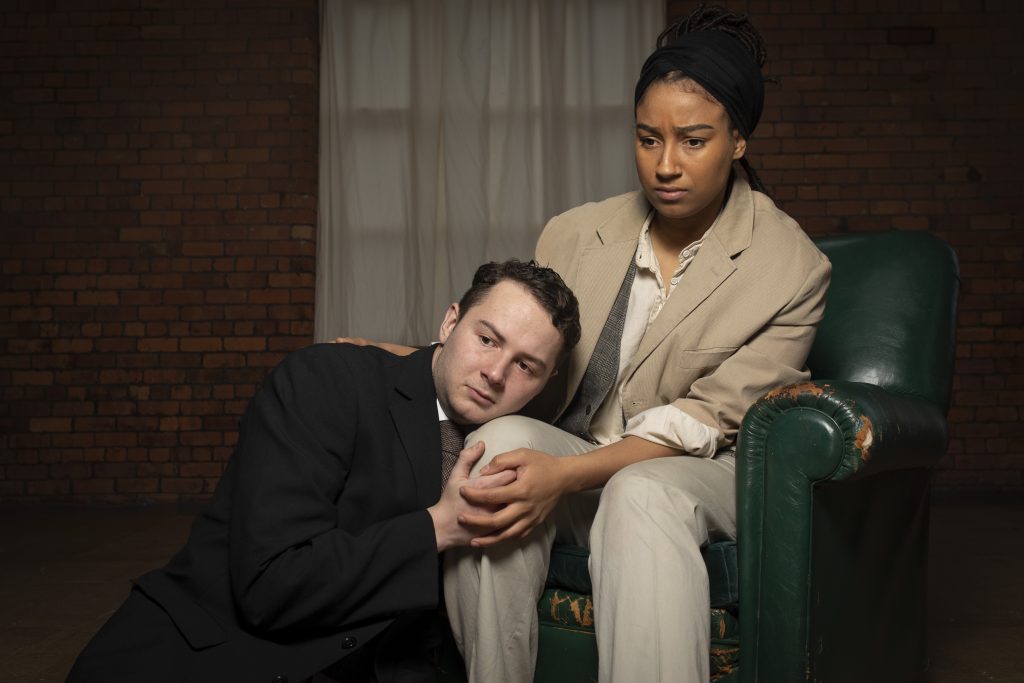 From a vision told to him through a strange but comedic medium, Wallace begins to relish in the poetry of Walt Whitman and forms a book club made up of Johnstone and two men played by Dean Michael Gregory and Macaulay Cooper. Both characters have very unique personalities but it is Gregory's character, Charles Sixsmith, that stands out to Wallace. He finds himself with an infatuation for him which Charles picks up on and teases Wallace about but despite that; Wallace remains naïve to his preferences.
Eventually Wallace is given the chance to travel across the Atlantic to meet his idol. Walt Whitman is marvelously played by female actress Billie Meredith. This casting choice I personally enjoyed as it brought such a new depth to the characterization. During his visit to Whitman, Wallace finds himself learning a lot more about himself, and with advice from his idol, begins a journey of self-discovery regarding where he wants to go in life and his sexuality.
Throughout both acts Conor Ledger excels at his performance as Wallace, his transition from naïve literature fan to the educated, newly self-discovered Wallace we see in act two is really well-performed. For some parts of the performance Gareth George's character acts as a narrative voice and it is brilliantly done, his monologues kept me immersed and his self-assured personality contrasts very nicely with Wallace. They are a great duo.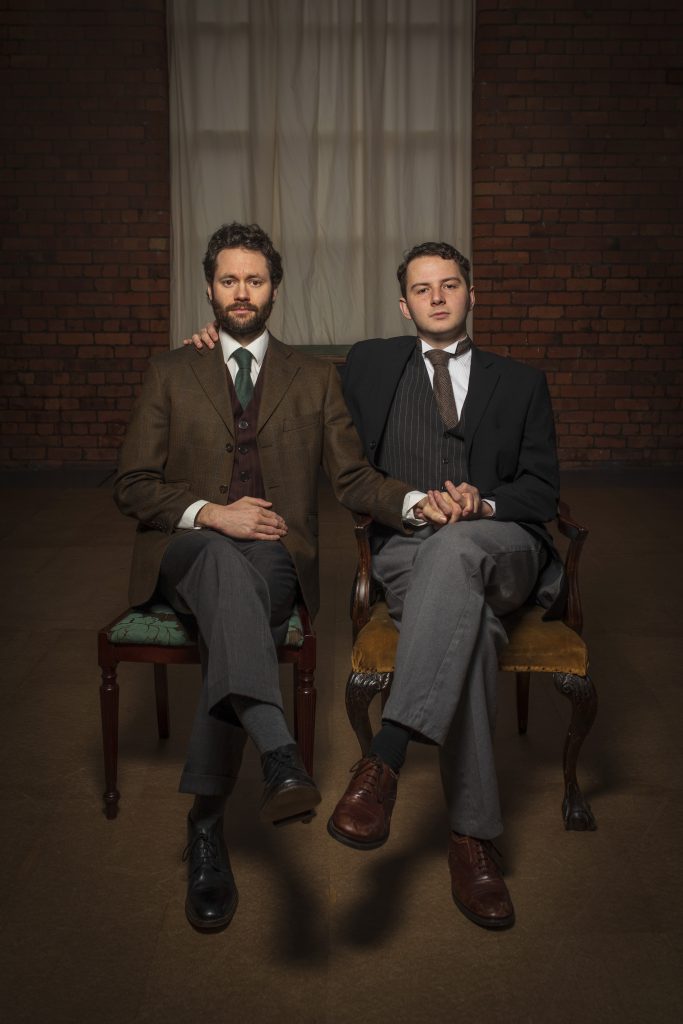 One of the things that I was definitely impressed by whilst I was watching was the accent work of the cast. Cast members such as John Smeathers and Christy Matthews who switched between accents to represent character change did it incredibly. The script was amazingly written and I found myself almost enchanted by how lyrical and sophisticated some of the lines were. The ukulele transitions performed by Christy Matthews were beautiful. Once a scene closed instead of a traditional blackout like some performances may do, Matthews would enter the stage and play a wistful tune whilst the main lights turned a dark, twilight-esque blue. Although you could see cast members move props, the illusion was not ruined or dropped.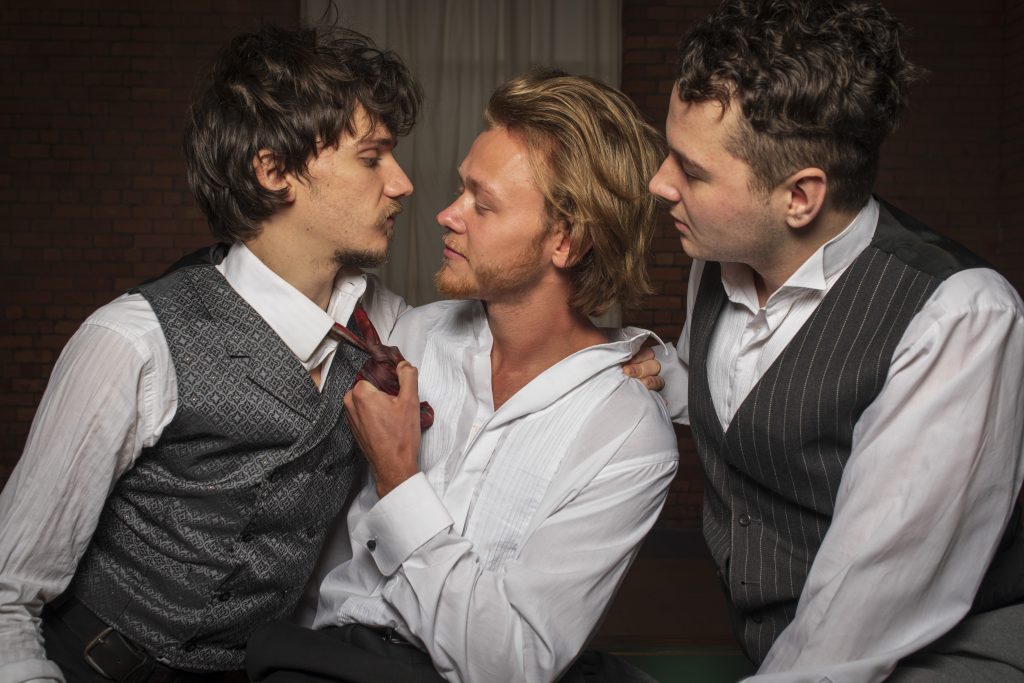 Inkbrew Productions are performing The Adhesion of Love again in May at Bolton Museum and I would definitely recommend going to see it if you get the chance. It's an amazing story of self understanding, as well as an exploration of sexuality as fluid. With an incredible cast and aesthetically-pleasing production choices in terms of set, lighting and music – I would happily see it again!
Follow Inkbrew Productions on their social media channels: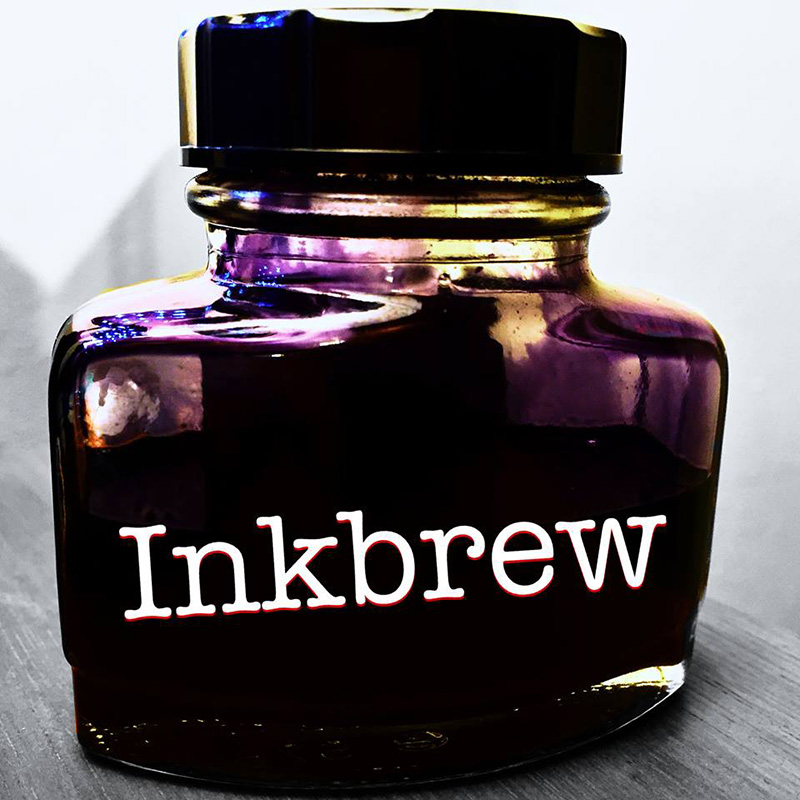 Facebook – facebook.com/inkbrewproductions/
Instagram – @inkbrewproductions
Twitter – twitter.com/inkbrew/
Find out what other events are at the New Adelphi Theatre here.