BSc Accounting and Finance student, James Hodgson-Jones, took the opportunity of completing a placement year as part of his degree. We caught up with him to find out about his experience and the opportunity to secure a full-time position come graduation…
Hi James, where did you do your placement?
It was with Ernst and Young in Frankfurt, Germany. I was based in Advisory, but I was also doing some Audit work. I applied for a lot of jobs in the UK before I applied across Europe, emailing the top 10 firms in Paris, Germany and Amsterdam. Ernst and Young were the only one to reply. I did a phone interview before a skype one with a partner. In Germany, they tend to do internships for three to four months, so they were happy when I said I was looking for a year.
Could you speak German?
No. I was learning it, but all the work we were doing was in English, so it wasn't a problem. Frankfurt is international, with people from everywhere.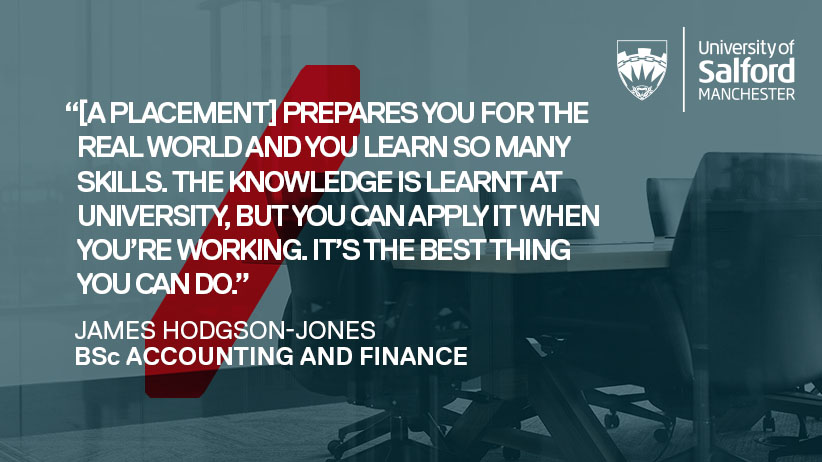 Tell us about the role.
The first day was daunting. There were 2,500 people working there and around 50 interns since they have new ones start every month. Once you get started, though, you discover that everybody is in the same position. I had a few interns with me the first few months, then in my final four months I was teaching them and setting tasks.
When I first joined, I was assigned to a US tax project. I had to translate financial statements from companies around the world and input them into the EY system. The statements were in different languages, so we used Google Translate before breaking down the profits and inputting them onto our system.
Over Christmas, I did some audit work; I was responsible for the payroll of a medical company and I learned the most in those three months. The hours were long, and it was hard work, but it was a small team, so I got a really good experience. I also did my Audit ACA exam during that time as it all linked in, which was great. Afterwards, I went back to the first project, but I was more client-based, emailing companies and requesting information.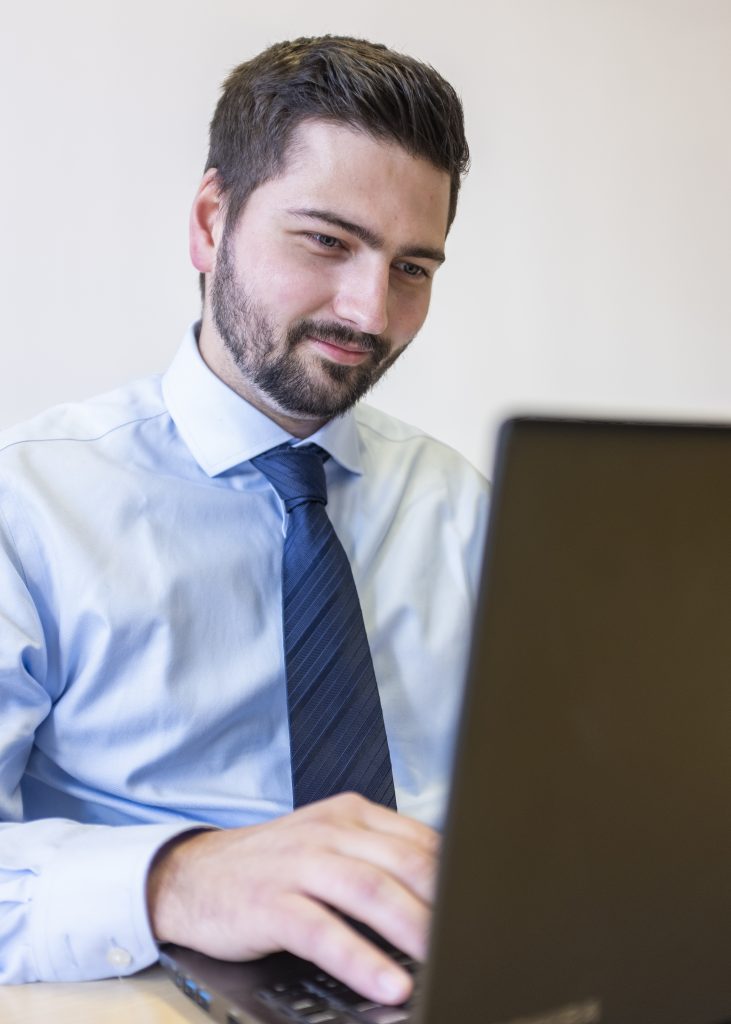 What was the best part?
Audit was the hardest, but I learned so much. You pick things up quicker in a fast-paced environment, like Excel shortcuts, and you also develop soft skills from emailing clients.
Are you going back?
Yes. In my final month, my counsellor asked about my plans and suggested I apply there. We sat down with a partner and I managed to negotiate a promotion! My contract starts the 1st July, and I'll be returning as an Associate Level Two, rather than starting as a Graduate Associate. I plan on staying there for at least two years. The placement has definitely been the most important factor to forwarding my career.
What advice would you give to someone considering a placement?
Do it. It prepares you for the real world and you learn so many skills. The knowledge is learnt at university, but you can apply it when you're working. It's the best thing you can do.
Where do you see yourself in the future?
A manager at one of the big firms! It'll take around five years, but when I have the experience I can go anywhere in the world.
Have you enjoyed studying at Salford?
Salford has been a great experience. You get a broad range of modules, so you learn a lot. I chose to come here because Salford offers top accounting exemptions, and I knew I wanted to do the ACA qualification.
Thank you, James. We wish you the best of luck for your future!
Interested in kickstarting your education with Salford Business School? Take a look at James's course or other similar courses on our website below.