This month is LGBT+ History Month, and to celebrate, we're hearing from Salford students on what it means to them. In this blog we speak to final year Broadcast Journalism student Tim, who will also be appearing on an Instagram Live at 16:00 on Friday 5 February over on the @salforduni account. Join us then, and every Friday this month to hear from a range of other students sharing their experiences.
TIM'S STORY…
Tim strives to be at the top of his game in the media industry, working with people and telling their stories as a multi-platform journalist. The part-time blogger has just started his own business, as well as working for Apple.
"Apple are an amazing company to work for. They support everyone, no matter who you are or what you do. There's LGBT awareness between all of the stores in the North West."

Tim Bassett
The pandemic has found Tim back in his home town of Ballynahinch, Co.Down, Northern Ireland. Living with his Mum is like living with his best-friend in the "least cliché way ever", he tells me.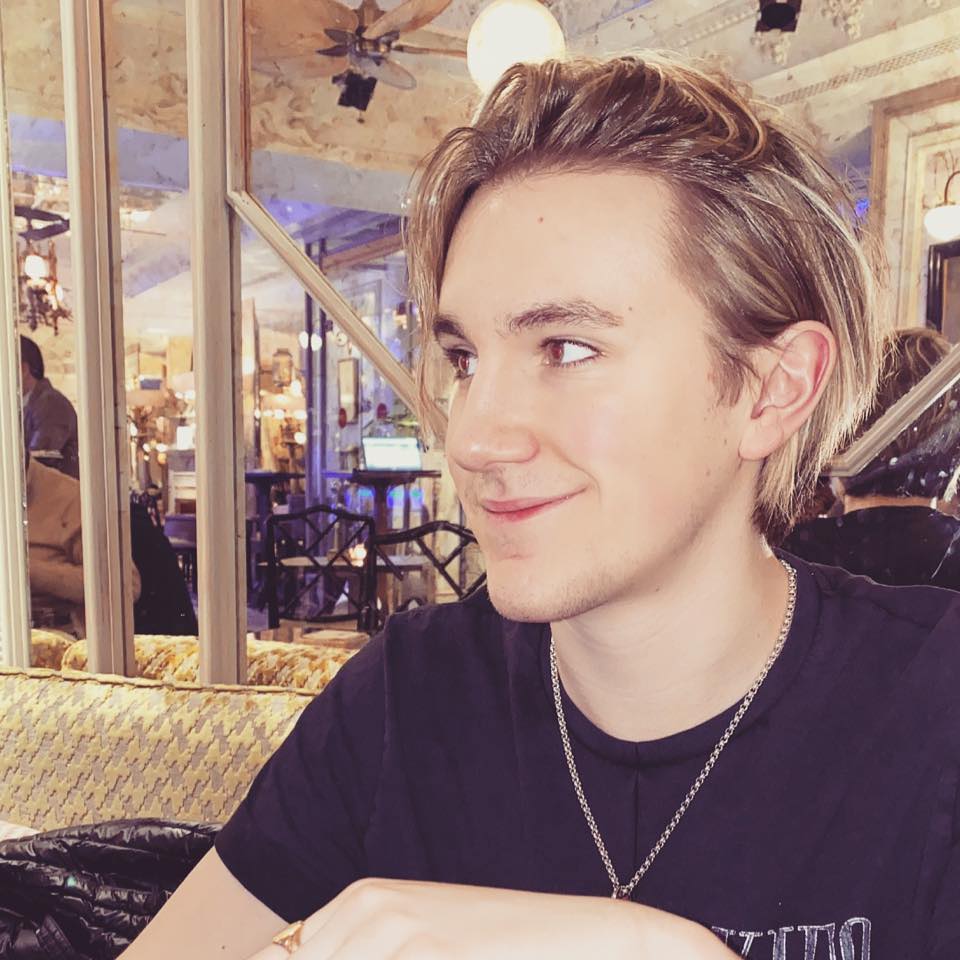 LGBT+ HISTORY MONTH MEANS…
For Tim, it's crucial to recognise the fight that has been put in over the years, in order for people who are part of the LGBT+ community to be accepted. 50 years ago we lived in a very different world.
Embracing your authentic self and being who you are is the true meaning of this month for the journalist.
"I watched the new TV series, 'It's a Sin', this week. Looking back at how gay people were treated in the 80's made me reflect on the work those before me have done to fight for my rights."

Tim Bassett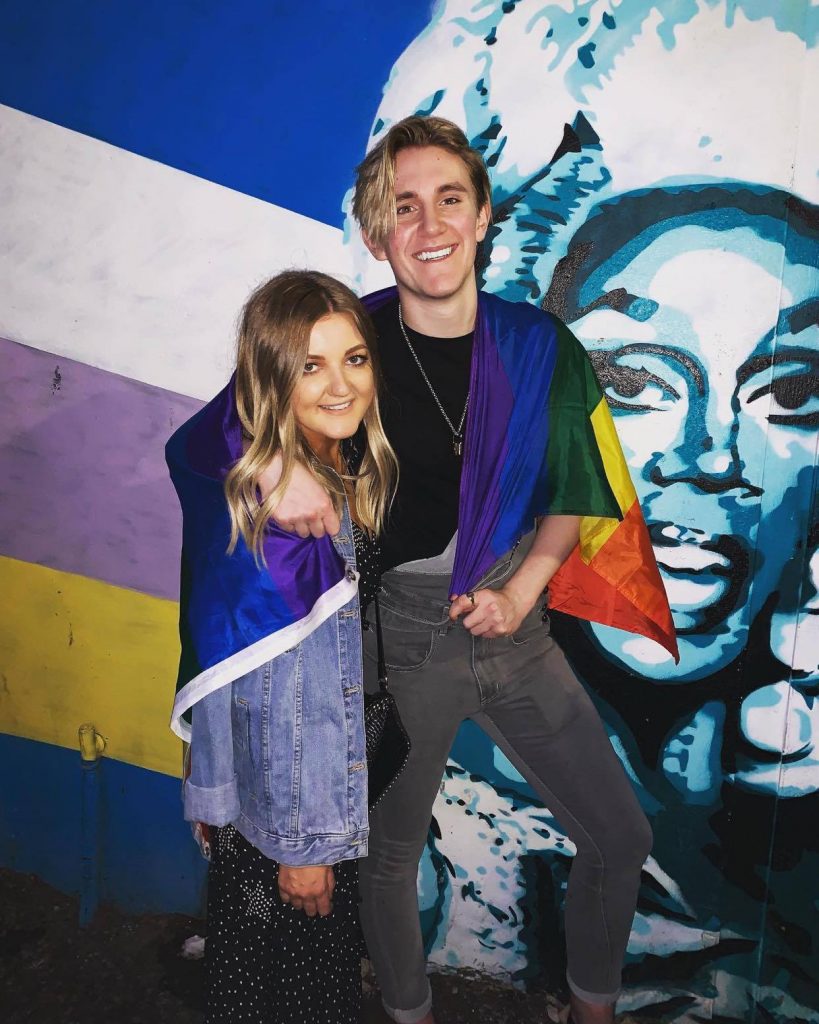 GROWING UP IN NORTHERN IRELAND…
Growing up in Northern Ireland, Tim's experience with the LGBT community was slim to none. Church was attended every Sunday, heavily influenced by his grandparents. Coming from a strongly religious background, nobody spoke about gay people. This is something he and his mum now look back at and laugh about.
"The minister in our church told people they couldn't eat Ben & Jerry's ice-cream because it endorsed gay marriage. Things aren't as woke and progressive as people think."

Tim Bassett
Tim has always known he was gay, but growing up in Ballynahinch made him feel as though he had to hide it. Growing up, homophobic slurs were used to describe gay people by his grandparents' generation, he tells me.
"I wouldn't be comfortable holding my boyfriend's hand in the street. I feel it's something I have to be very guarded about because there is still a lot of hate and not enough support."

Tim Bassett
WHAT CAN WE DO…
Tim encourages young people to talk about how they feel. He came out when he met his boyfriend and fell head over heels in love. However, if Tim had more of a community to talk to back home, he would have come to the realisation that it's OK to be who he is a lot earlier in life. Having a platform where young people can talk about how they're feeling is essential, he says.
"There will always be that period between being a teenager and becoming an adult where people don't feel comfortable in their own skin. People have complex issues going on in their head and it's OK to have those conversations openly."

Tim Bassett
If young people came together and a service was offered to have those internal conversations out loud, less people would be struggling, he feels.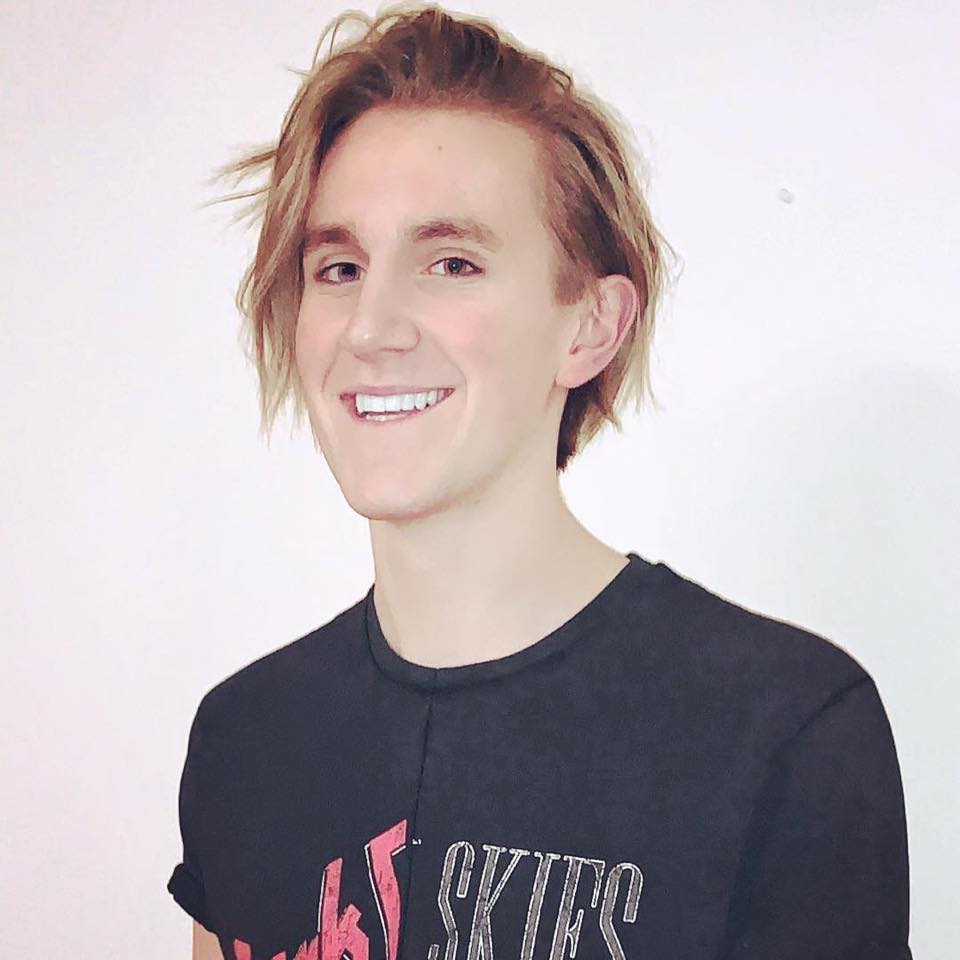 TIM'S ADVICE…
For anyone who is worried about their sexuality impacting negatively on their university experience, Tim assures you that he feels that won't be the case at Salford. When he arrived in Salford from Northern Ireland, having only been openly gay for a year and a half, he felt he could really be his authentic self here. Meeting everyone and being able to be himself with no limitations in a supportive community has been an amazing experience for Tim.
"You will never meet people more accepting of you and your experiences than those at Salford. Being here has shaped me into a well-rounded person. The University of Salford was just what I needed."

Tim Bassett
LIFE AS A SALFORD STUDENT…
For Tim, the community at our University has helped him grow and develop not only educationally.
"Salford look out for their students. I have made friends for life and seized every opportunity the University has given me. My experience has been first class."

Tim Bassett
TO CELEBRATE LGBT+ HISTORY MONTH…
To celebrate this month, Tim is not going to buy anymore shoes! Instead he's going to enjoy being in love. ❤️
"This time three years ago, I didn't think I would be able to have a boyfriend, let alone be celebrating our third Valentine's Day together."

Tim Bassett