Chinese New Year, the year of the Ox. Manchester usually comes alive to celebrate Chinese New Year with St Peter's Square and Chinatown often full of music, colours and fireworks and of course who could forget the 175ft dragon parade! Whilst this year will be different, I've got some suggestions on what you can do to celebrate the new year. First, a bit of background information.
The Year of The Ox
The Ox is the second animal out of all of the zodiac animals. There are many versions of the myth that surrounds the order of the zodiac animals, but most are based around that there was once a race between 12 animals to reach a party hosted by the Chinese Emperor. The order of the Chinese zodiac animals was to be decided by the order of the animals who arrived at the party.
The Ox was leading the race but was tricked by the Rat who asked for a lift to the party, as they both arrived the Rat jumped ahead of the Ox to win the race.
The Ox is a respected and highly valued animal within Chinese culture, known for being hard working animals from their role in farming and agriculture. People born during the year of the Ox are also honest, faithful and loyal.
Each of the 12 animals comes with a different sign, meaning each person will be represented by one of the different animals who all have different characteristics.
Interestingly, Chinese astrology states that the animal which corresponds to the year you were born is meant to be unlucky, so anybody born during the year of the Ox previously may face bad luck this year.
Here in the United Kingdom, we use a 'Gregorian' calendar, however for Chinese New Year it's different in that the year runs from January to February and typically falls between January 21 to February 20, dependent on when the new moon appears. This means that the date each year will be different, based on the timings of the moon. This is known as the Lunar New Year.
Just as we would do for New Years, China has public holidays for people to enjoy the celebrations at home.
In a normal year, Chinese New Year is celebrated across the world with food, parties, special clothing and fireworks! Parades and performances are also held with decorated dragons. People also travel across the country to spend time with their families however that is being discouraged this year. It's going to be a lot different, especially here in Manchester where there are Covid-19 restrictions still in place.
You can still celebrate at home by following some of these Chinese traditions.
Traditions
Usually before the festival begins, people will give their houses a thorough clean to prepare for the celebrations. This is something we can all do, especially whilst we're at home.
Once the festival has started, it's probably a good idea to leave the cleaning until afterwards as there it is tradition to not pick up a broom, incase you manage to sweep away the good luck for the New Year.
There are a number of traditional Chinese foods that are said to bring luck for the new year and that are often eaten on New Years Day as part of a big family meal.
Noodle Soup is one of those. It's said that the longer the noodle, the luckier you'll be, according to Chinese tradition. However it can be bad luck to break a noodle, so be careful!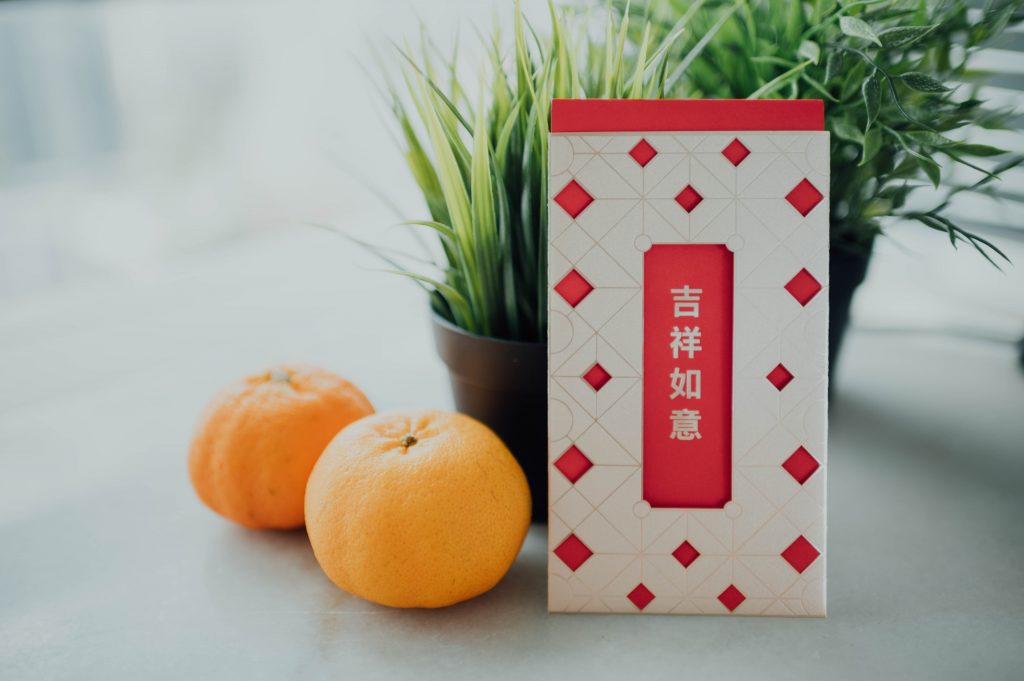 Spring rolls and dumplings can bring you wealth whilst fish can bring you family unity. You can find most of the ingredients for dishes in supermarkets but if you fancy making your own, try out this easy BBC Noodle Soup recipe. If some of these seem a bit out of your comfort zone, eating oranges or other citrus fruits are also thought to bring luck.
Fireworks are a common sight to see when celebrating Chinese New Year, the loud noises and bright lights are thought to scare away the bad and evil spirits for the upcoming year. Children may also receive red envelopes with money inside.
At Home
So what can you do? You can follow some of the above traditions by trying some traditional Chinese foods. Whilst most families will have a big traditional Chinese New Years Dinner with their families, you could try a couple of the lucky foods mentioned above either by following a recipe or searching your local supermarket if you are on your own.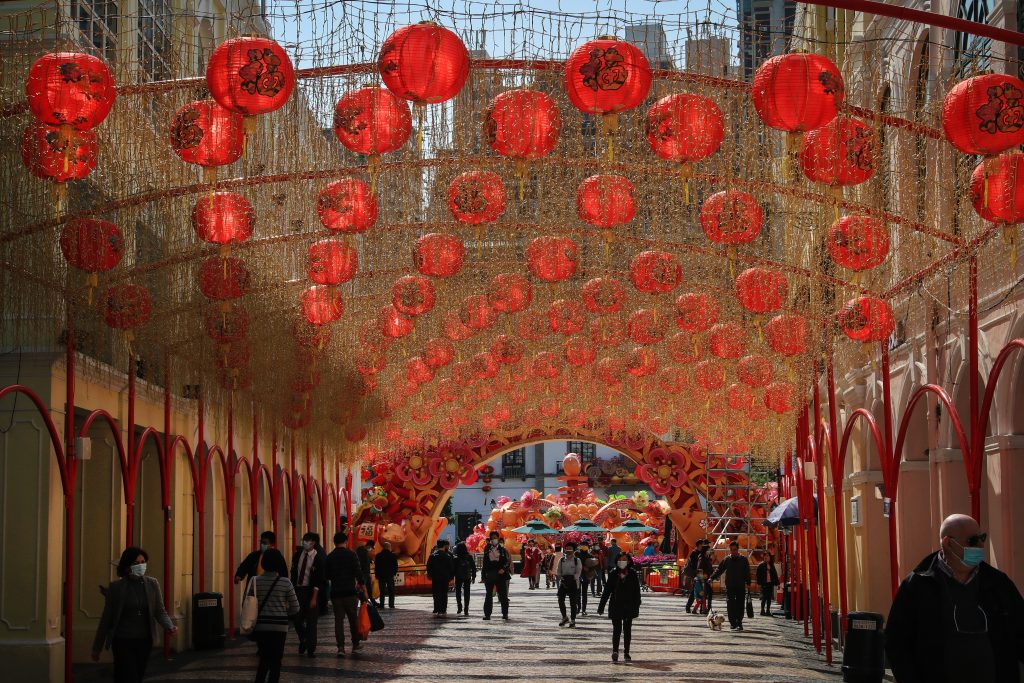 If you have family in other countries, make sure you video call them and set up a call to see in the New Year together.
The Chinese Central Television broadcaster hold a festival broadcast which last year was viewed by over 1.2bn people! You can still watch this as it's streamed live on YouTube. If you miss the New Year event, there are lots of videos on their channel from singing to comedy performances that you can watch.
The festival continues until the lantern festival on February 26th so you still have time to get involved with some Chinese traditions.
When cleaning your home, you can also decorate it with red lanterns and other red decorations. Red symbolises wealth, fame and prosperity which is why a lot of red colours are used during Chinese celebrations.
It's also important to wear bright clothing as black and white colours are thought to also bring bad luck.
Manchester usually celebrates Chinese New Year with a huge dragon parade around St Peters Square and Chinatown and whilst that hasn't happened this year, you may have seen lots of red lanterns dotted around Manchester.
Even though this years celebrations won't be the same as other years, I hope you manage to enjoy some celebrations and have a Happy New Year.