Deciding what university to attend can help shape your future. This is because your choice of university will open you to opportunities and expand your network and ultimately your net worth. When it comes to serious life decisions like the choice of university, you must take time to decide but still follow your heart.
For me, why I decided to hop on a 17-hour flight from West Africa to England and down to Salford was because I found the university where my heart belongs. I'll share my reasons in detail with you in this blog. But before I dive deep, I know you are dying to know if it was worth it, to move all the way here – even with the cold and rainy days – but the answer is yes, it is lovely, and worth every moment!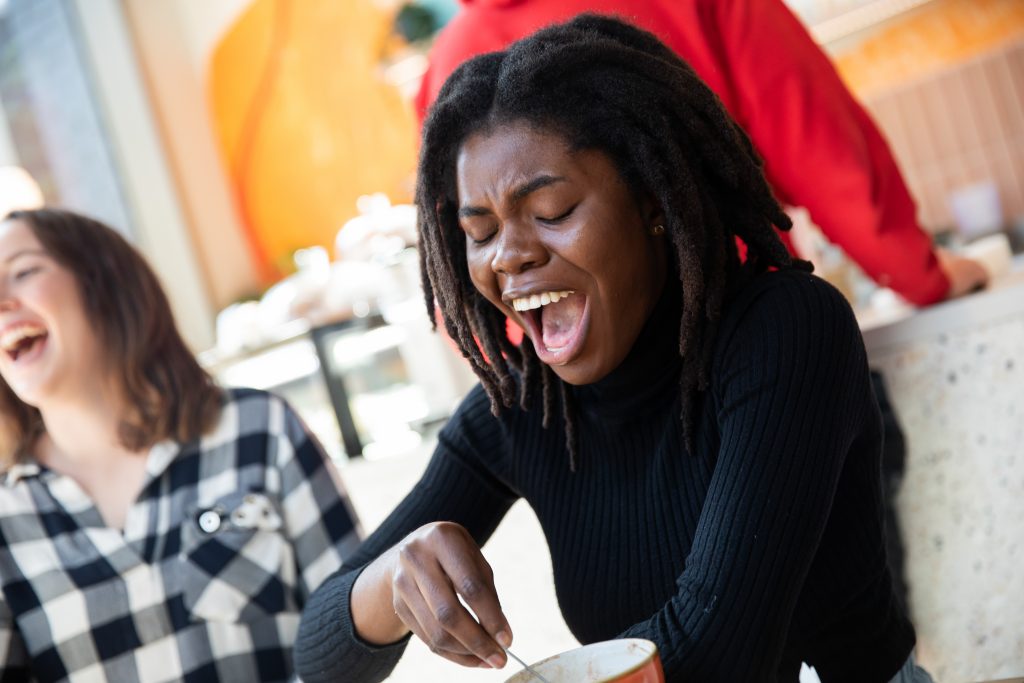 CAREER PROSPECTS AT THE UNIVERSITY OF SALFORD
Although my fear of making mistakes made me spend hours online watching tons of videos from past students, I ended up with lots of pros to finally start my application with the University of Salford as my first choice. I am quite meticulous, so it is no surprise that I went as far as reading all the Google reviews posted about the University of Salford's worldwide ranking, their graduate employability rate, academic excellence report and most especially the support available for international students.
Moreover, I was satisfied with the information I found about the university both on their website and on third party sites. With the booming career prospects in the tech world, I knew I needed to be in the centre of this fast-paced digital world and where else is a better hub than Manchester and Salford Quays? Since I needed to start my master's in 2022 and the university has various student intakes, I did my due diligence months before and was fully prepared to resume studies in January 2022.

Even if we don't include the obvious draw of MediaCity, I still had so many reasons to accept the offer from the University of Salford. For example, my course MSc Digital Marketing has a team of professors who have a wealth of industry experience and a concrete educational background in the tech field. Also, there is a placement year that enables students to practice what they have been taught. The University of Salford is not all about theories, we also have the opportunity to practice what we have learnt from the course modules via industrial collaboration.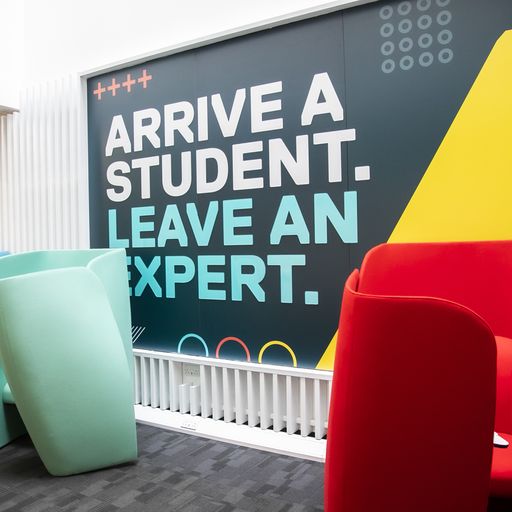 LOADS OF FUN THINGS TO DO
If you are anything like me, you can easily blend into various communities here. There are lots of African stores in nearby Manchester to keep you feeling warm even during the cold. You don't have to break the bank to cook your favourite dish or drink some beer with your friends. I love Salford because it is not as busy as London, but it still holds a lot of beautiful places, parks, coffee shops and historic buildings. So, if you are considering going to university, Salford is where you want to be. This is a place where you #BecomeUnstoppable.