When you decide to study abroad, choosing the right place feels like finding a needle in a haystack, not because this task is impossible. No, far from that. But because this activity is daunting, where do you go from here? Fly to the Caribbean? Move to Asia, Europe or even America? You will ponder and even check tweets from people studying abroad, a sneak peek of their lives is definitely what you need to convince yourself of which visa to chase.
Although the University of Salford was not my first choice when I started my postgraduate application process, it is the best choice and I am so glad that I am here. As a member of Salford Business School, I have the opportunity to learn from experts in the marketing industry and I have all the support I need from the University staff to excel. Below are my reasons for choosing MSc Digital Marketing at the University of Salford.


UNIVERSITY FACILITIES
First, the University of Salford has a wide range of well-equipped department buildings. There are multiple library facilities available to students and the Clifford Whitworth Library is open 24 hours every day. Yes! That is amazing, students can book study rooms both for individual studies and group studies. There is a wellness centre with fresh plants, soft cushions, self-help books and a kitchen space to help students unwind and take breaks when studying.


TUITION FEES AND FUNDING
Moreover, studying in the UK is costly for many people coming from West Africa, so the goal is to find a university that offers immense value for tuition fees. The University of Salford provides an automatic discount on tuition fees of £3,500 for all eligible applicants. Also, the university allows an instalment plan for self-funding students to complete the payment of their tuition fees after the initial deposit is paid.
Accommodation is also another huge aspect of moving to an unfamiliar place. Student housing is available for both undergraduate and postgraduate students in the Salford area and these are quite affordable and within walking distance of the University.
UNIVERSITY LOCATION
The University of Salford is remarkably close to Manchester city centre yet still has a serene environment with amazing parks and pubs to relax in for leisure. This is a wonderful time to mention that the University has a campus at MediaCity, which is a delight to behold for all students. So, if you want the buzzing feel of city life, you are only around 1km away from Manchester city centre. But if you want to wander through the quiet parks and enjoy some vitamin D from the sun, then Salford is the right place to be.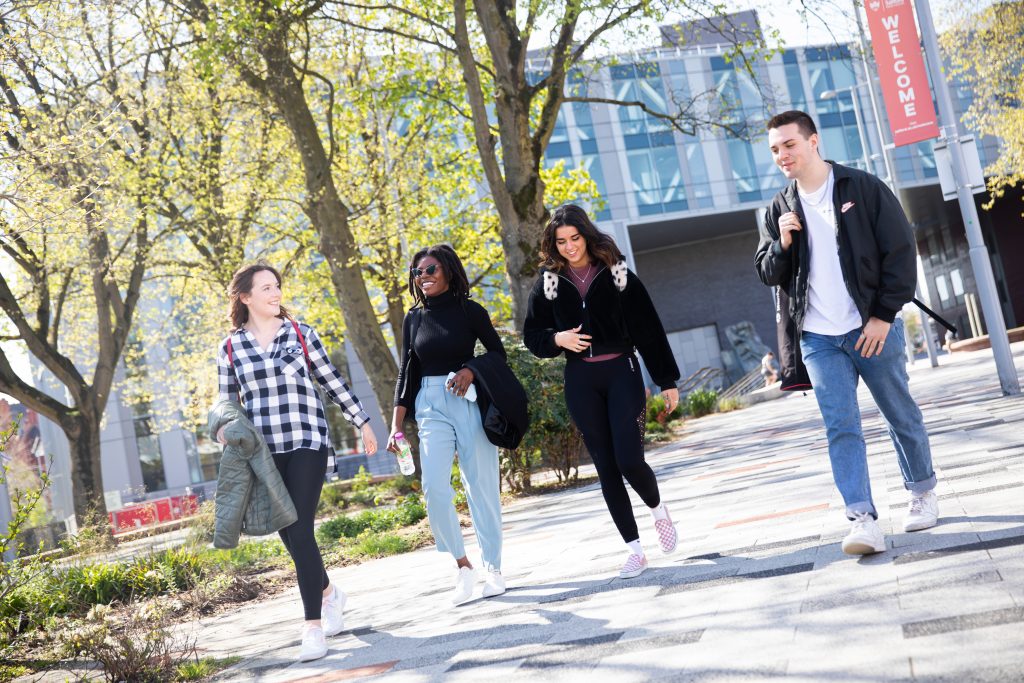 PLACEMENT OPPORTUNITIES
Another reason I chose Salford is because of the placement opportunity available to students. After reading the course information available on the university website, I was satisfied with the course accreditation from the Chartered Institute of Marketing (CIM). Also, the Digital Marketing course has a placement opportunity that allows students to put into practice what they have learnt from the taught course modules. This placement opportunity helps students gain work experience in their field of study and make them more confident with the desirable skills sought after in the job market.

Making the decision to study abroad is a privilege where I come from, you must consider the pros and cons, sometimes involve the elders in your village for approval and your pastors for the anointing to excel in a foreign place. But here I am, battling with the rain in Manchester, acing my assessments and crushing work like a boss. Thanks to the University of Salford, I am truly unstoppable.