So, the week is coming to a close, and you're looking for some live music to end the week in style. A few pints with some friends, some live music, what could be better? Well, maybe wandering home at 7am after a night of pulsating techno music at an unused warehouse is more your speed?

Salford has tonnes to offer when it comes to an evening fueled by music and culture, from historic pubs with sticky dancefloors, to experimental raves in the middle of an industrial estate. Salford's music scene is truly unique, and with a bit of digging, you can find something really special.
The Old Pint Pot

A lively pub a couple minutes down the road from Peel Park campus. The Old Pint Pot hosts bands, open mic nights and a weekly pub quiz. It's always bustling with people, has a good selection of music, and reasonable bar prices. A great scene for students!
The Old Pint Pot has always hosted a large variety of local bands, and continues to do so, showcasing some of the finest musical talent from across Salford and Manchester. The weekly pub quiz is also a local delicacy, and brings punters from far and wide to test their knowledge over a pint or two.

The White Hotel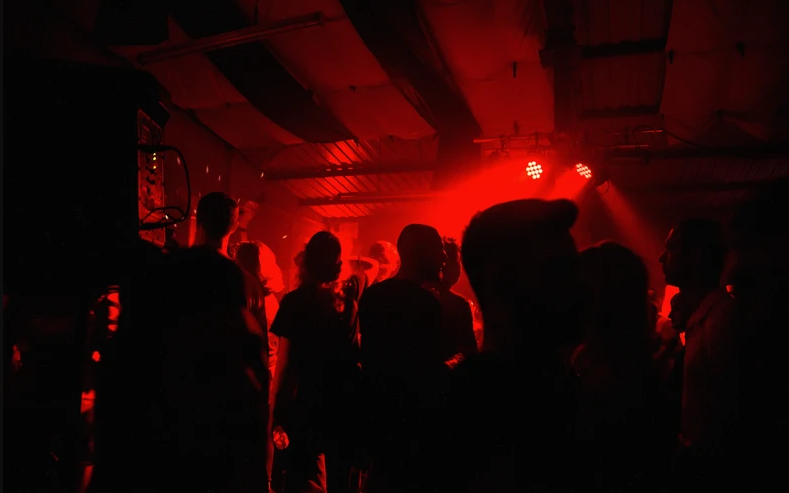 Pulsating techno, thumping basslines, raves going on until sunrise. The White Hotel led to Salford being described by Vice as 'the most exciting place to party in the UK right now'. The White Hotel flies under the radar, but for the hardcore rave and dance music enthusiasts, it's a bucket list night out location.
The industrial location of The White Hotel captures the essence of Salford so effectively, something fresh and exciting bubbling away under the concrete of its industrial roots.
Raves often span into the early hours of the morning, leaving patrons trudging home sweaty, knackered, and starstruck by sunrise. May the White Hotel continue to confuse Uber drivers for many years to come.

The Kings Arms
The Kings Arms is a pub on Bloom Street that has been hosting live music, comedy and plays for years. Described by The Guardian as 'Britain's most bohemian back-street boozer', it should definitely be on your list to check out. Only 100 meters from Salford Central train station, this is an easily accessible pub which has been in the Good Beer Guide for over ten years now.
The Kings Arms is also some what of a local celebrity, with its interiors being used as a set in the British comedy series Fresh Meat.


Eagle Inn
The Eagle Inn is a female owned pub and award-winning music venue, that also serves authentic Eritrean and Ethiopian food. The Eagle Inn has been showcasing live music for more than ten years now, and doesn't look to be slowing down anytime soon.
The Eagle Inn has been championing live and exciting musicians for years, and always has some fresh and exciting talent from Manchester, Salford, and beyond being showcased behind its four walls. Plus, just to sweeten the deal, a lot of their gigs are free entry!