Travelling all the way from Mumbai to study an undergrad in Audio and Acoustical Engineering at Salford when he was just 17, Prathmesh Thakker decided to see more of the world while he studied. We sat down with Prathmesh to hear more about his 10-month placement in Leuven, Belgium and how it helped him to find a career he loves.
Prathmesh, what made you want to study Audio and Acoustical Engineering at Salford?
I was always interested in sound. It's such a niche thing that gets a little nod in every physics course, but that's about it. It doesn't tell you very much at all. I realized I was interested in sound by accident years before studying it in school. My dad bought this surround sound system in Dubai when it was still new. It hadn't made its way to the mass market in India at the time – I certainly had never heard about it, and it was amazing.
My parents went away for a holiday when I was 10 and my grandmother came to look after me and my sister. Before my dad left he said very clearly, "you do not touch this system". One day, I wanted to play cricket in the living room – something my dad would never have allowed. My grandma, she loves to nap in the afternoon, so no one was watching over us. Opportunity! We moved the TV out of the way and pulled all of the wires out so we could play. We put it all back again with the rule of 'if it fits, it stays' thinking nobody would ever know any different. When my parents came back, we all sat down to watch a movie and almost immediately my dad went, "something's not right." But how could he tell? I started looking into sound and surround technology with my dad, looking into some of the people that worked on it at Dolby, and that's how I heard about Salford. Some of them had mentioned studying acoustics here. I was really young. I was 10, but that's how it started.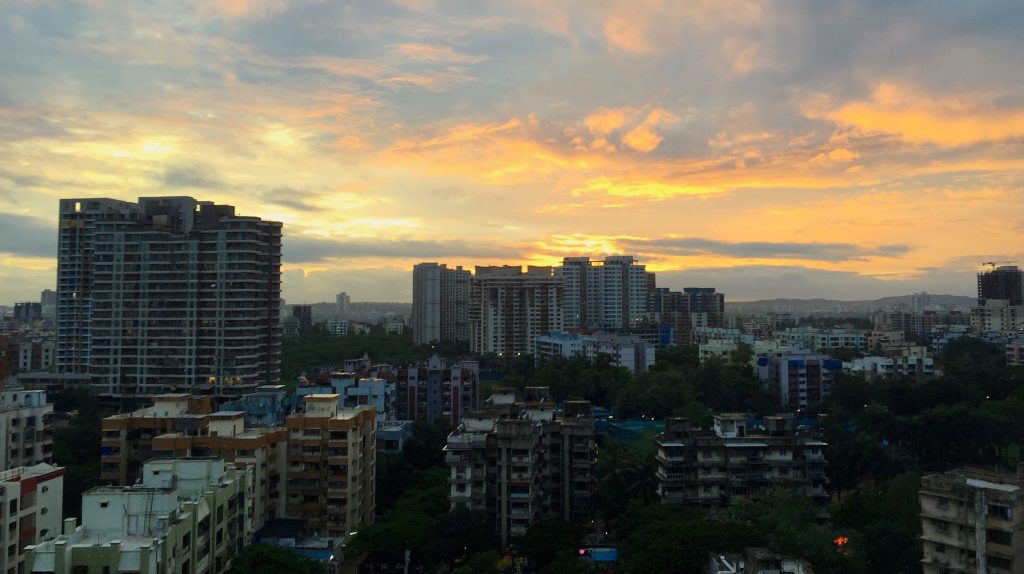 You chose to take your 10-month work placement in Leuven, Belgium. What made you decide to study abroad?
I had some interviews and the opportunities in the UK were good, but I found this placement at Gibson, the guitar company, at their Innovations lab in Belgium that really caught my attention. I had never been anywhere in Europe at the time, not even for holidays – that was the first thing that got me excited. And, unlike the other placement opportunities, it was a pure research internship. So basically, you take on one research topic and you have full access to all their resources and complete creative control. It sounded great and everyone was extremely supportive – the University, the receiving organization as a whole, everyone.
This placement and the research area especially, it was uncanny how well it aligned with something I'd just done that year. The assignment was to design a speaker with a feature that makes the most sense to you. Naturally, mine had a party switch which adjusted sound coming out of the speaker especially for house parties. I thought I was on to something with that idea. I thought I was headed to Dragons Den! But obviously there were some technical shortfalls… I saw the internship as my opportunity to work on them and better understand this area of technology through research, and it was!
How did you find settling in in Leuven? What was the city like?
I didn't know very much about Leuven before I got there. As it turns out, it's one of the biggest students cities in Belgium. I was a bit nervous about the language barrier but a lot of the students I met knew English like the back of their hand so I had no communication issues whatsoever. I already felt very welcome from the moment I got there.
Leuven is a very pretty city, and it has a stunning town hall that's over 500 years old. In the city, there are lots of pubs and cafes, especially in the Old Market square. It's a square dotted with cafes, restaurants and cocktail bars. They all share a common outside seating area that's always packed full of students. It's great. You can show up anytime of the day and there will be something happening. Leuven's in the Flemish region, with cities close by like Ghent and Bruges, but they're popular tourist destinations. Leuven not so much. I don't think it gets the credit and attention it deserves.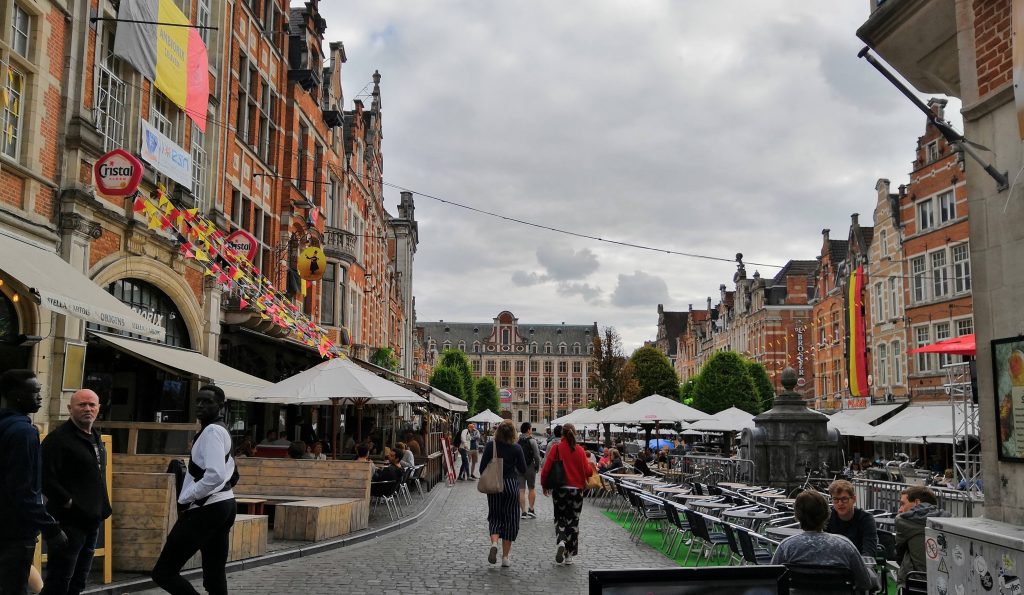 Outside of your placement, what did you get up to in Leuven?
I had tried to learn how to play the guitar when I first joined university. There was someone on my course who was a guitar teacher in his free time, but I just couldn't take it on. I was really bad when I started and that was a bit deflating so I left it for a couple of years.
Then I started working for Gibson and there are guitars everywhere! There's jam sessions during lunch time, someone would be playing guitar and someone else would jump in and start singing or playing with them. I felt like I was really missing out by not being able to participate. I cannot sing to save my life so it only really left me the option of learning how to play guitar. So, I bought a new guitar while I was there and I learned how to play it. Every day, even on my lunch breaks at work. It wasn't long before I was playing at open mics in Leuven. That was a great experience. I wasn't singing – I still can't sing, but I made new friends that were great singers and we did lots of open mics at pubs in the city and one in Brussels.
Are you still close to the people you met on your placement?
I met my girlfriend while playing open mics actually – we're still together now. We went back to Belgium in January to see her family, then we went back to the pub where I was playing guitar when we first met to sort of recreate our first date. I'm sure you've heard about Belgian beers and chocolate? There are places in Belgium that will combine the two for you. You just sit down and they bring you a lot of chocolate and beer and they tell you how to pair it, which was fantastic. We felt like connoisseurs! I had no idea what I was doing. It could have all been Dairy Milk and Stella. But it was a great trip and we got to meet up with some of my friends from my placement who I'm still close to now.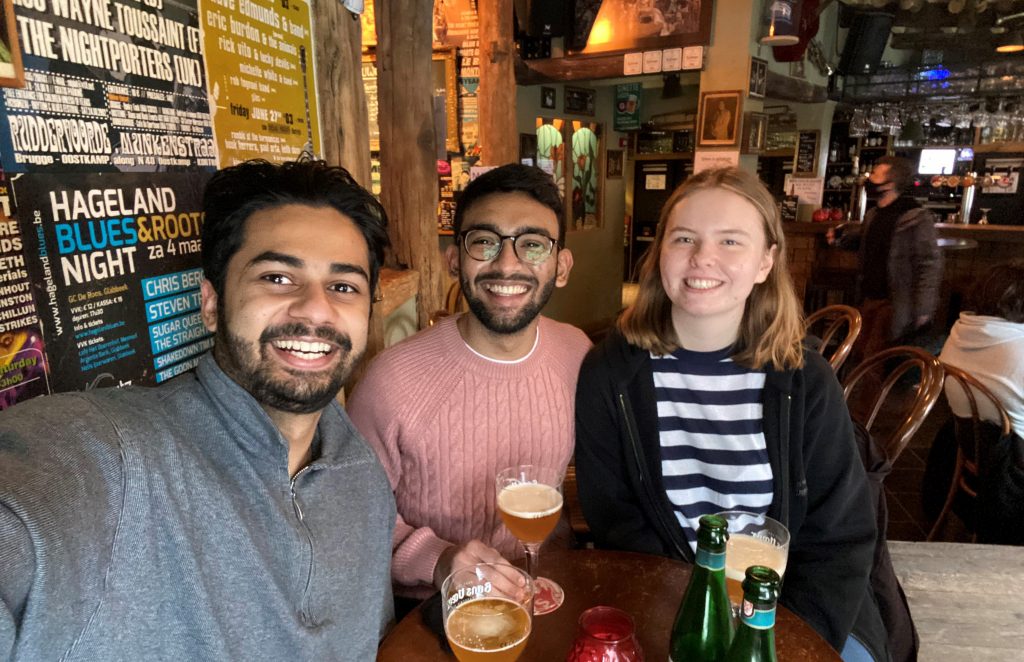 Do you have any advice for current students looking to study abroad?
I think it's important to prepare – mentally. I felt like I had everything in place, but the thing I hadn't thought about was what my attitude was going to be during the internship. You're in a very unique place when you take on a placement. You're a member of the team, but at the same time, you're allowed to build your work around your personal interests and what you get out of it depends entirely on what you put in. There are not many times in your working life where you have this freedom. I wish I had realized that a little bit sooner. Once I did, that's when I took it to the next level and said yes to as many opportunities as I could.
One of the things I signed up for was a training course to become what they call a golden ear listener, which is something most of the other people on my course didn't get to do. After I did that, every time they got in a new product to test, I could be one of the testers. I felt like an equal taking on that responsibility and whenever an email went round to review a new product, I'd immediately volunteer.
How do you think your experience in Belgium has impacted you?
I suppose it's a personal quality, but I love being in a completely new situation where I have to figure it all out from scratch, and that was what Belgium was for me. It was a great way to grow and become resilient. So, when I took my current job, I had to move to a new part of England that I'd never been to and I didn't think twice about it. I'd already moved to the UK, I'd moved to Belgium, I was sure I could do it again. Those are the transferable, soft skills you develop by saying yes to new challenges like this.
 When it comes to my work, my placement in Belgium – especially the type of research experience I got there – helped me get the job I currently have and love. Now, I design headphones and loudspeakers for a living, so I can make a sound bar now with the party switch from my original interview! And, to top it all off, I've just completed a full circle by joining the University of Salford again – this time to do a part-time MSc by Research alongside my full-time role with KEF. I can't stay away!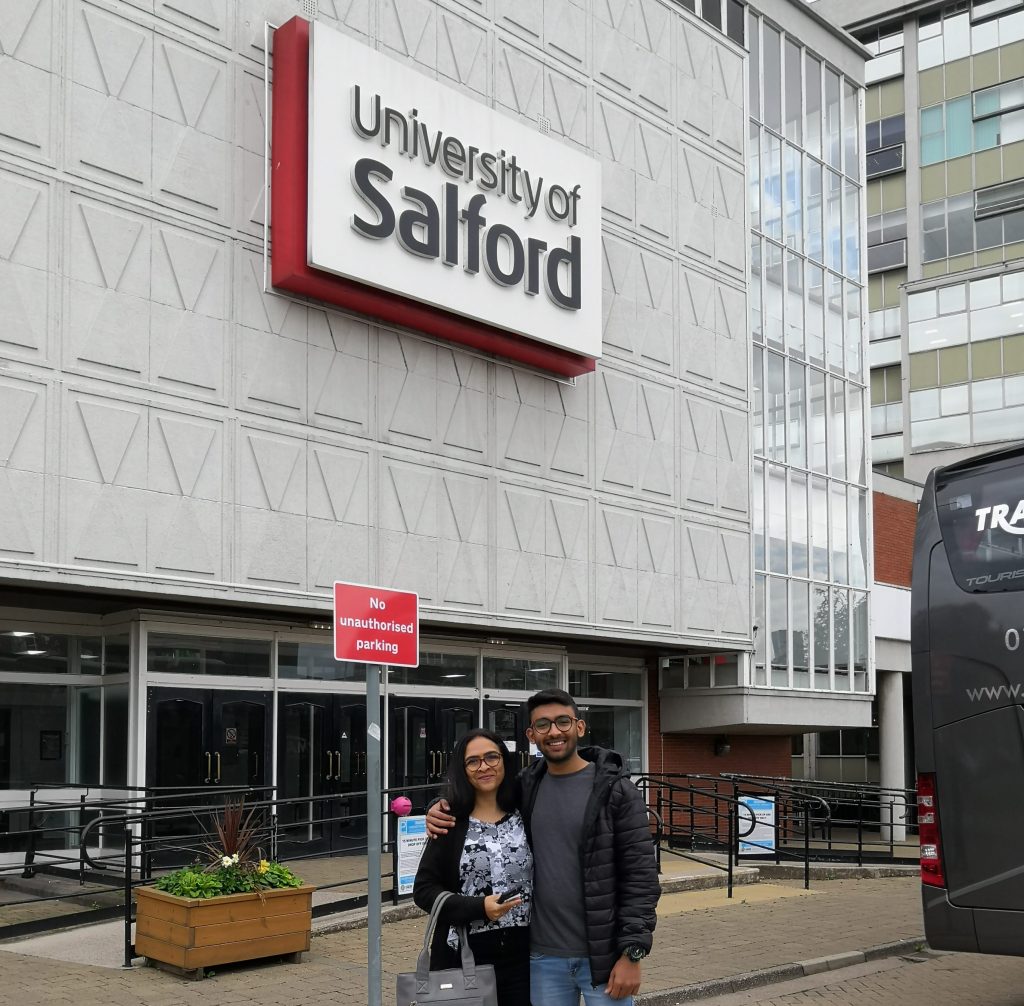 Thanks to Prathmesh for sitting down and telling us more about his experience working in Leuven. Ever thought about seeing the world while you study at Salford? Head to our website for everything you need to know about available international opportunities, our partner institutions across the globe and funding providers. Past students have studied in the US, South Korea, and Uganda, to name just a few. Where will you go?