We spoke to Ronnie to discuss his successful career since graduating from the University of Salford in Psychology. Drawing on the support he received from Salford, he forged a career as 'Founder and Chief Innovation Officer' for 18 Growth, an "all day, everyday, around the world" SEO agency. Read on to hear about his experience as a student and find inspiration about the opportunities that could be available for you.
HI RONNIE, TELL US ABOUT YOUR UNIVERSITY EXPERIENCE!
Firstly, my University of Salford experience was fantastic right from the beginning. After completing my GCSEs, I had almost rejected the route of formal education to focus on my first business that I had started during school. But, after exploring the alternative entry routes into university that Salford offers, I decided to take a step away from what was a very early dive into the world of business and instead pursue a long-standing passion of mine to study Psychology.
While at university, I decided to engage with the GP service on campus, and received a diagnosis of ADHD. I accessed various forms of counselling and therapy that ultimately led to my time at university being pivotal in my personal growth.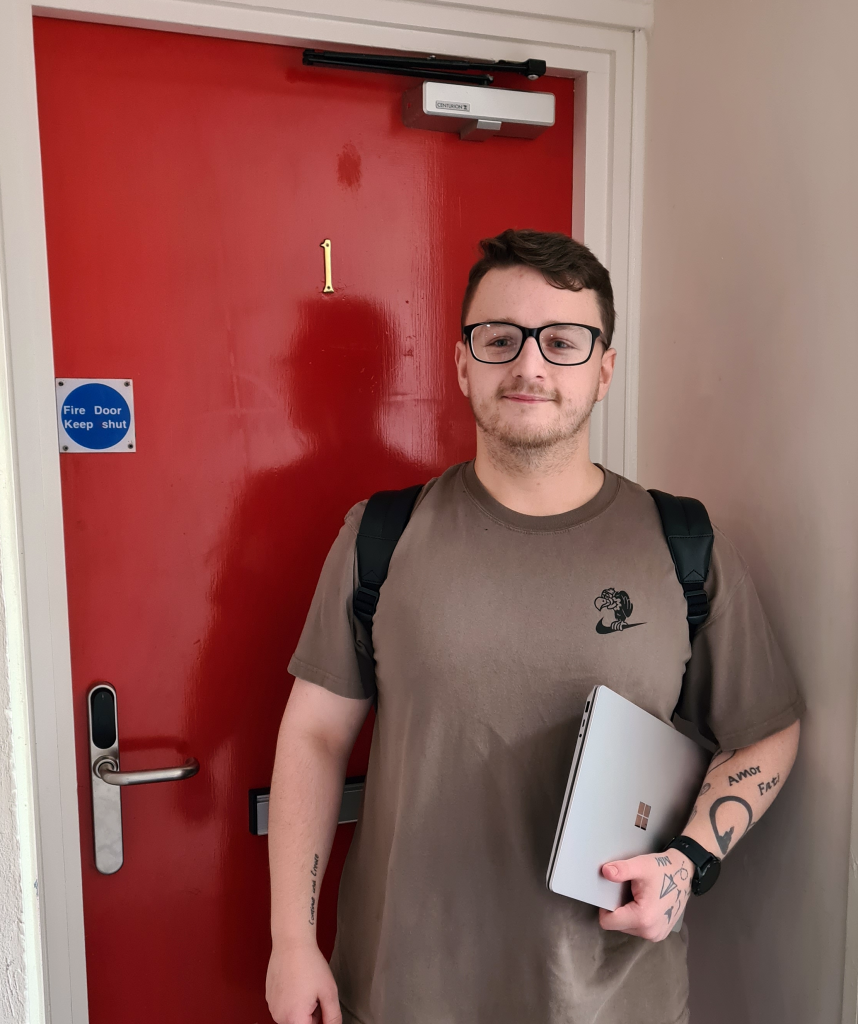 WHY DID YOU CHOOSE TO STUDY PSYCHOLOGY AT THE UNIVERSITY OF SALFORD?
Since I can remember, I have been fascinated by humans and how and why they behave the way they do. Since my early teen years, I became obsessed with reading any kind of non-fiction book I could get my hands on. If it was informative, vaguely about humans and in my area – I wanted to read it.
This most likely played a part in my early marketing career and love for marketing and business. So, when I knew I wanted to take a step back from jumping into the deep end of business, studying Psychology felt like a logical fit.
TELL US MORE ABOUT YOUR BUSINESS YOU FOUNDED
The business I founded during my time at University is 18 Growth, an SEO agency.
My co-directors and friends, Callum Morris and Mike Friend, teamed up to create a company to fulfil our vision of doing things "our way". Our day-to-day at 18 Growth involves working with a plethora of exciting businesses and brands to get them from irrelevance to relevance online.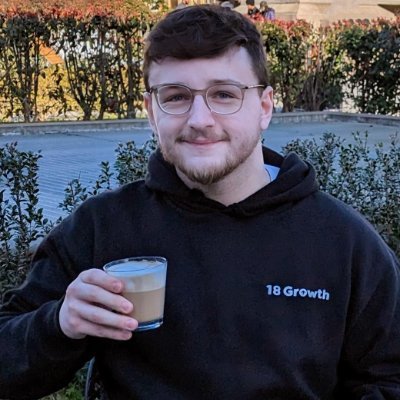 WHAT CAREER SUPPORT DID YOU RECEIVE AT UNIVERSITY?
While at University, I took advantage as much as possible of the support network of leaders, psychologists, counsellors and advisors to get advice on how to deal with procrastination, how to manage my time and how to actually set up a business!
HOW DID YOUR STUDIES AT SALFORD GIVE YOU THE KNOWLEDGE TO SET UP YOUR OWN BUSINESS?
Psychology is the bedrock of all marketing and business, really. Business cannot function without humans and marketing cannot work if you do not understand the humans you are marketing to. Put it this way – I learned more while at the University of Salford than I did swallowing up all the random (mostly useless) non-fiction books!
WHY IS YOUR BUSINESS HQ IN SALFORD?
Before moving to Salford and joining the University of Salford I lived in Manchester city centre for a few years. Since moving to Salford, I've met my partner, my business partner, great friends and built a really strong network of connections and clients in and around the city. So, it was only right that Salford was 18 Growth's home.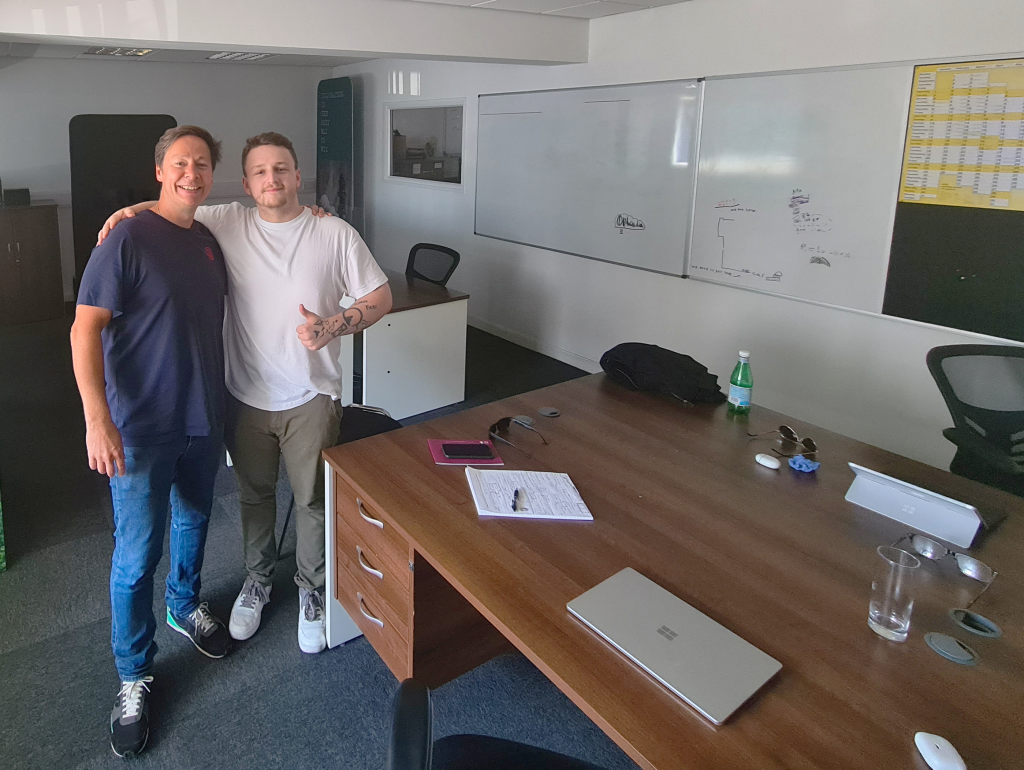 WHAT ADVICE WOULD YOU GIVE SOMEONE WANTING TO START THEIR OWN BUSINESS?
The first piece of advice would be to always be seeking advice! That's a great start. I had my first mentor when I was 14 and I met them through a school trip.
I believe that constantly being 'coachable' and willing to be proven wrong is paramount to any form of progress – and connecting with mentors and seeking advice is the fastest and best way to do this. If your goal is to go into business, you should unequivocally be active on platforms like LinkedIn, expanding your network and showing the world what you are, or aspire to be, capable of.
WHAT OPPORTUNIES IN YOUR BUSINESS ARE AVAILABLE FOR CURRENT STUDENTS AND ALUMNI FROM THE UNIVERSITY?
In the near future, 18 Growth will be aiming to take on graduates for placements, internships and even full-time roles.
Personally, I am lucky to have got an apprenticeship in marketing straight from high-school and build my career up that way, however most people I work with did not have that opportunity and this reminds me how difficult it can be to get your foot in the door and work your way up after graduating.
So, anything that myself and 18 Growth can do to make that not as excruciating – we will do it! Lastly, if any marketing or business Salford students, or recent graduates want to get in touch with me on my LinkedIn or personal blog to discuss working with 18 Growth or simply want a chat with myself then I'd be honoured to do so.
Read more about Ronnie's business, 18 Growth, including contact information and results.