I came to the UK from Kenya to study MSc International Business. I was so excited to study in a different country and continent, miles away from Kenya. I arrived at the University of Salford like any other student, looking forward to a new adventure but a little worried of the unknown.
Read on to find out more about my experiences of Salford as a Kenyan student.
Academic life
All of my lecturers were very passionate about their subject area and were always happy to help if I had any questions or concerns. Throughout my time at Salford, I regularly went to study at The Clifford Whitworth Library. The library is packed full of books for every subject area. On the days that I had no classes, I would use the library to access reading materials which helped me to save money on textbooks.
During the winter, there were a couple of days I couldn't attend lectures due to heavy snowfall however the University has invested in the e-learning system, Blackboard, and as a result, we were able to move our lectures online and keep on track with our work.
The learning environment at Salford is very different to back home where libraries tend to be smaller and e-learning platforms are not commonly used.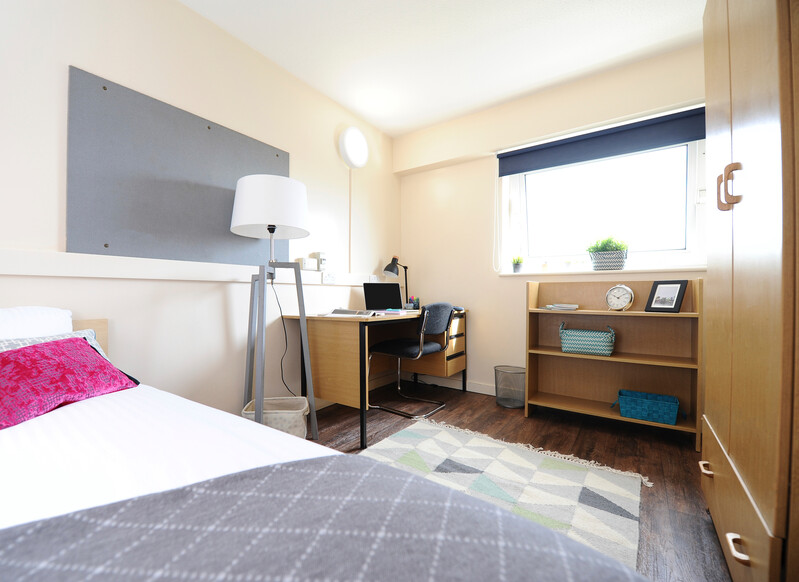 Accommodation
Throughout my course, I stayed at the University's accommodation at John Lester and Eddie Colman Courts managed by Campus Living Villages and I loved my time there. The accommodation had great facilities and the staff were so friendly and helpful and made sure I had everything I needed.
The accommodation has a wonderful community, and the staff are always organising events to bring everyone together. One of my favourites was when they arranged to rent a bouncy castle for the day, it felt great to indulge my inner child for a while!
One of my favourite things about living there was how close it was to the University's Peel Park Campus – it was only a 10-minute walk which meant I could save on bus fares.
A tasty surprise
Before I arrived in the UK, I didn't think I would be able to find any Kenyan food and thought I would really miss the food back home – this couldn't have been further from the truth.
I was able to find all the ingredients I needed to make Kenyan dishes at home at my local Tesco and Sainsbury's. During my time at Salford, I made ugali and chicken, a staple Kenyan dish, and pilau, a mouth-watering Kenyan coastal dish.
Manchester has so many different types of cuisine and culinary delights, so I never felt like I was missing out on food from home.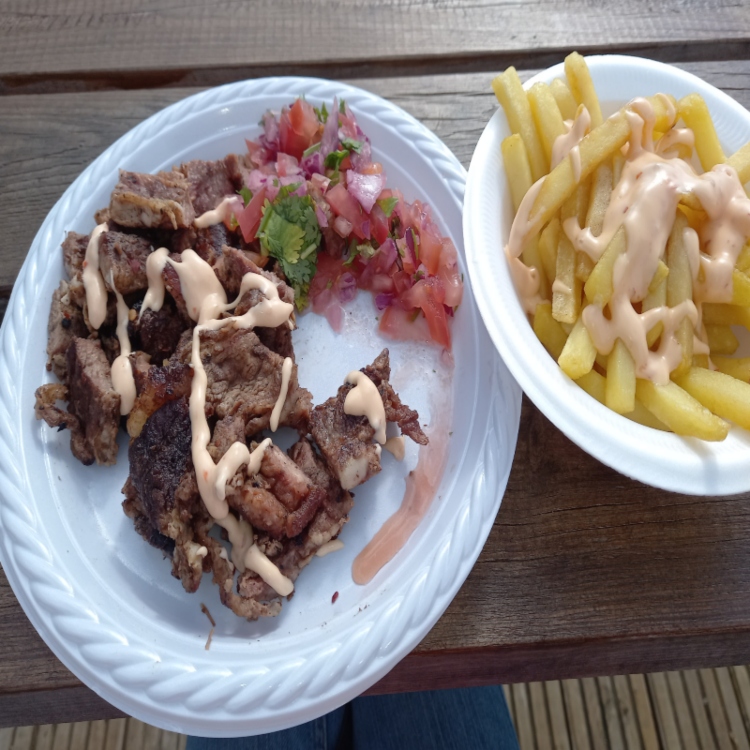 Social life
The people I met were the highlight of my time at Salford. I not only developed my academic skills, but my social network grew. I got to meet incredible people and new friends from all different backgrounds which was amazing.
The University always organises events where students can socialise with each other. I always looked forward to these events as they are filled with great music, food, and activities. A highlight of the year was Winter Wonderland, held just before Christmas. I enjoyed all the rides and stalls plus the variety of tasty food.
I also met many more Kenyan friends during my time at Salford. During the summer, we all went to a Kenyan festival in Manchester called, 'Mezani Grill' that had lots of different Kenyan dishes and music which made us all feel like we were back home. My favourite dish was nyama choma (roast meat).
Another event highlight was the River Irwell cruise trips, organised by the International Café. The trips were completely free for any international students who booked the trip. We were taken on a boat trip around Salford Quays and the River Irwell, it was a great opportunity to see more of Salford away from campus.
The University of Salford has a lovely international community for any future student who wishes to study in the UK. The University has so much to offer to ensure you enjoy your student life in Salford. Explore more about student life in Manchester and Salford.
---