Saturday 22 April is the annual celebration of Earth Day! Earth Day is all about taking time to reflect on our impact on the planet and the actions we can take to make a positive change. Read on for some ideas around how you can do that at the Uni.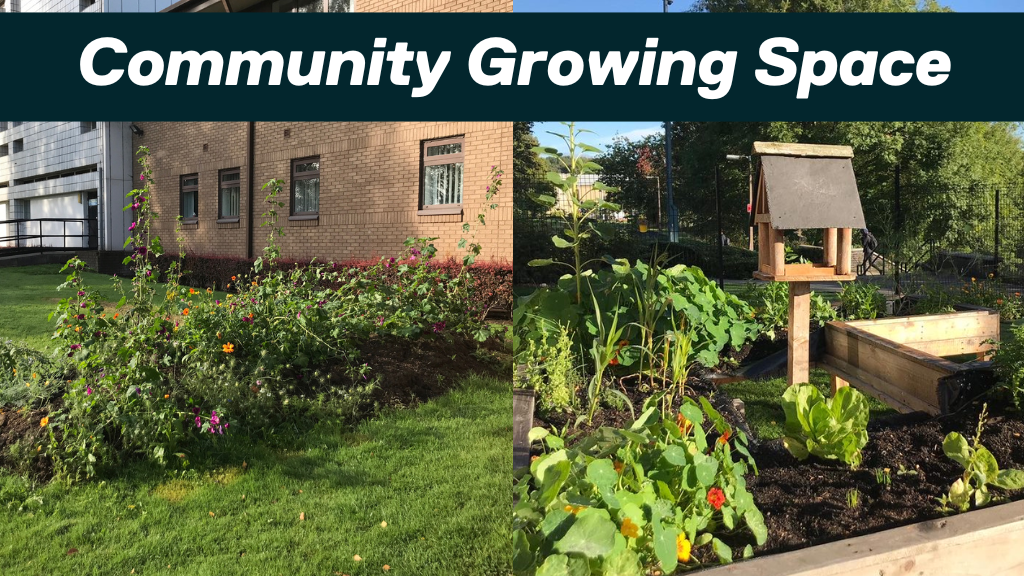 Use our Community Growing Space
In June 2022, we launched the Community Growing Space behind Clifford Whitworth Library – a place designed for, and with, our students, staff and local community. It features a number of planters and benches made from reclaimed wood, bird feeding stations, a tool shed, a small greenhouse, and two wildflower patches. The space is open for everyone to use to relax, study, work and socialise. We're so glad to see many people enjoying the garden, and we continue collecting feedback and working to improve the accessibility of the space.
Want to get involved in keeping it growing? From Tuesday 9 May, there are weekly gardening sessions, between 15:00-16:00. No previous experience is needed and all equipment will be provided. Contact m.a.strzelecka1@salford.ac.uk for more information about the sessions.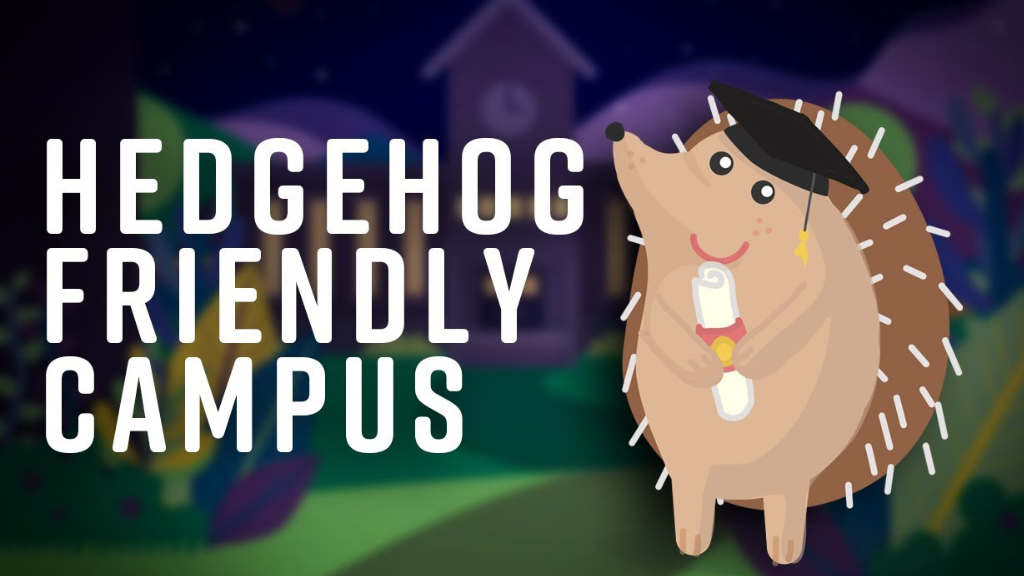 Help us create a Hedgehog Friendly Campus
Hedgehog Friendly Campus is a campaign that aims to turn university campuses into habitats where hedgehogs can safely live and thrive. It's a chance for our community to come together to make real changes for the local wildlife. Salford joined the campaign in 2020 and since then we've held lots of litter picks, wildlife surveys, workshops and fundraising events to help hedgehogs on campus. At the beginning of 2023 we were awarded the Gold Award, and we're now working towards Platinum.
If you want to help us make Salford a Hedgehog Friendly Campus, head to our website for more information.
We run Hedgehog Friendly Litter Picks in Peel Park with the Salford Ranger Team every second Tuesday from 12:00-13:00. Be sure to keep an eye out on our website for upcoming sessions!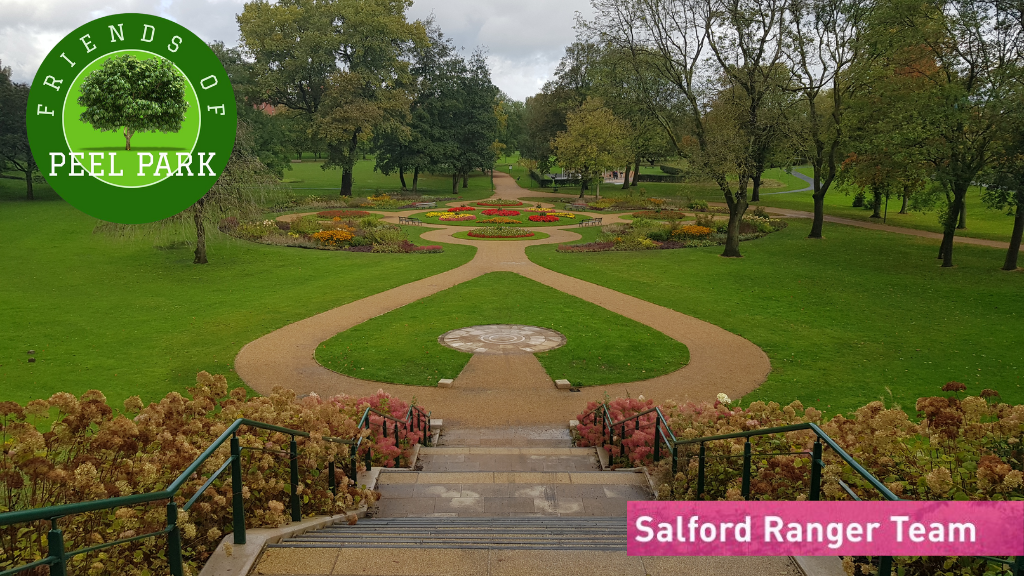 Get involved in Peel Park activities
Our beautiful green neighbour offers lots of opportunities for volunteering, outdoor education, events, guided walks and nature conservation. For the full programme of activities, get in touch with Peel Park Ranger, Jessica Britch, at jessica.britch@salford.gov.uk or follow Friends of Peel Park on social media: Twitter / Facebook / Instagram.
Follow the Salford Tree Trail
The Salford Tree Trail is made up of 25 trees and it guides you around the main campus, Peel Park, David Lewis Playing Fields and Crescent Meadows. Each tree has its own plaque with a QR code, which can be scanned for info about each tree species. For details on the routes, trees and a map, go to our website.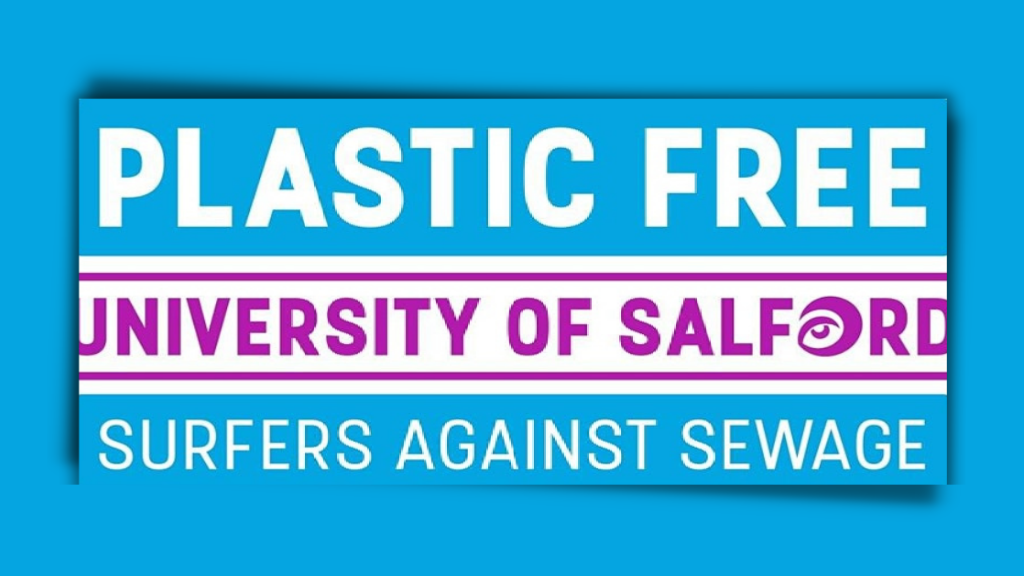 Reduce how much plastic you use
Along with other universities and colleges in Greater Manchester, Salford is working to eradicate all avoidable single-use plastics from our stationery, labs and catering. The pledge is in support of PlasticFreeGM, the first city-region wide plan to drive down avoidable single-use plastics. Head to our website for more information if you are interested in joining the campaign.
Get involved in our sustainability initiatives
Want to know more about sustainability at Salford? Get in touch with Marta at m.a.strzelecka1@salford.ac.uk or follow the Environmental Sustainability Team on social media: Twitter / Facebook / Instagram