Meet Franklin Sibanda, final year BSc Architecture student, who has been offered a Project Manager position at Aecom starting in September 2023 after completing his studies.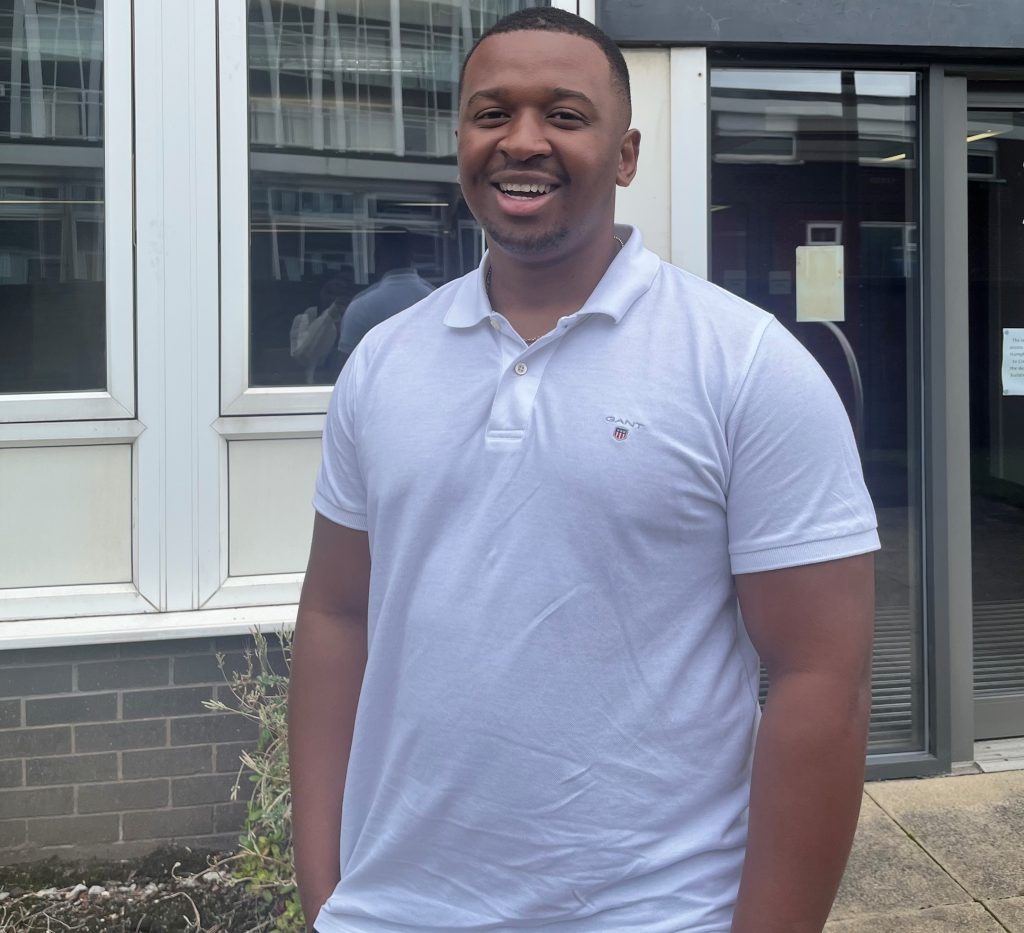 Franklin said: "I was ecstatic to be offered a role with Aecom because they are driving forward a change towards sustainability and global emission targets.
"My learning experience has been pivotal in supporting me to achieve my goals. Prior to my current degree, I received a qualification in HNC Construction and now I have extensive knowledge of architecture, construction, and project management because all three are linked together.
"I also worked as a Quantity Surveyor so having experience in industry taught me loads about building maintenance, and this combined with my theoretical skills is what inspired me to work in construction.
"I have learnt a lot during my time at university. I've been introduced to various software including CAD and Revit, which has helped when working on projects that require attention to detail. I've thoroughly enjoyed aspects of group work where I've grasped the different principles of construction, working on drawings and renovations of the fire station to create a student café/social hub."
At Salford University, we're committed to providing our students with strong links to industry, giving them the opportunity to work on real life briefs to gain hands-on experience. Our surrounding areas are rich in heritage, history, and innovative industrial developments so there's always a chance to explore architecture and get inspired by historic and modern buildings.
Franklin continues with: "I found out about the role through Salford careers advantage, and once I completed my personality questionnaire which looked at my decision-making skills, I felt supported by Nicky Harris, Construction Project Management Programme Leader, who gave me lots of advice when I got to the assessment stage.
"I'm really looking forward to starting the role and taking on several responsibilities such as procurement, ordering stock on site, keeping up to the planner, motivating staff, and other activities.
"If I had to give one piece advice to future prospective students, I'd say always have self-drive, don't procrastinate (even if it is hard to do), believe in yourself and give yourself targets to reach."
Find out more about studying BSc Architecture at Salford.