Meet Raheema Majid, the latest BSc Construction Project Management graduate from the university to land an impressive graduate role at BTTC while studying at university.
Read on to find out more about her university experience and what she's been doing since graduating last year.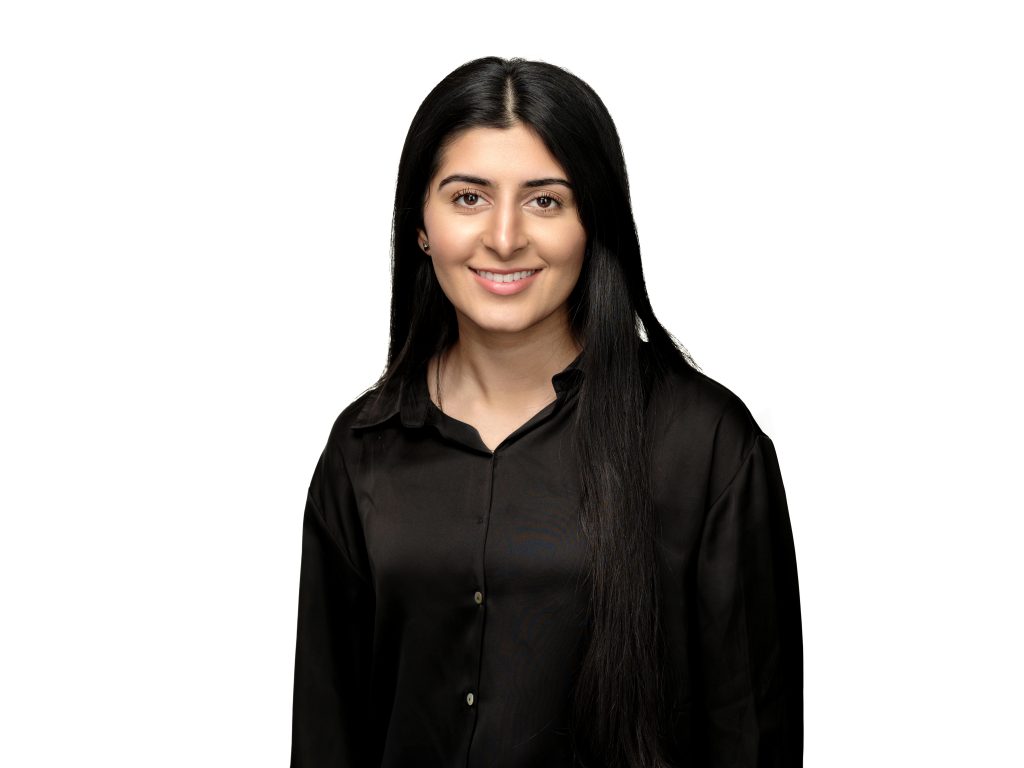 What inspired you to study construction project management?
I always knew I wanted to go into the built environment but I was never sure which area I wanted to work in. Architecture always stood out for me but I knew I didn't want to spend so many years studying.
I didn't really know what construction project management was until I came across the course on the website. As I love seeing a project from start to finish, I decided to apply because it was what I really wanted to study, and it felt right.
What attracted you to Salford?
I was really impressed with the fact Salford emphasises their work with industry and how important it is to network etc. Sometimes, I'd speak to people in industry, and they would say how great the built environment team is at Salford. I'd also hear that lecturers respond quickly with queries, and we get our assignments back within three weeks, and I can confirm that was my experience. Whenever I spoke to people within the industry, they would talk so highly of Salford and this helped me make an informed decision which was right for me.
Despite some of my college teachers trying to sway my choice for Salford and the course I have picked, I ultimately wanted to study something that I'd enjoy. Now I work in a management consultancy focusing on railways, and I absolutely love it.
How was your university experience while working part time?
My university experience was different to many other students. Not only was I studying full time and working part-time, my course was impacted by COVID as we went into lockdown during my first year. From working full days, I would then start doing university assignments straight after. Doing this whilst working from home definitely had an impact and did cause me to burn out quicker than most others but my colleagues were very supportive and helped me when I needed it.
COVID caused me to miss out on Constructionarium in my second year. This meant I never got the practical experience out on the field but the lecturers made up for this and tried their best despite the confusing times we were in. Once we were allowed to come back to campus, it was great to have a routine and see my course mates.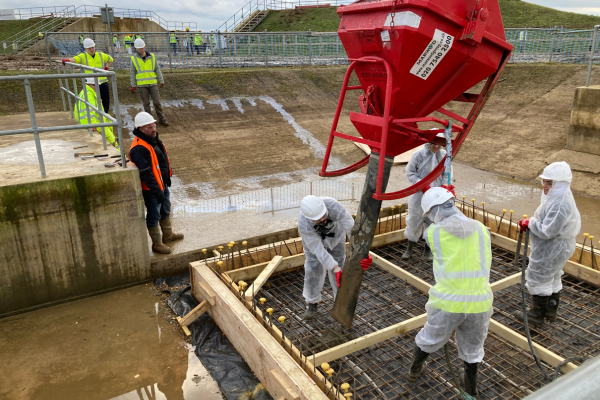 What was the most enjoyable part of your course?
The highlight of my course was graduating and achieving the CIOB Certificate of Excellence for Best Performing Student. This made me feel like the work I had put in over the three years was worth it and gave me a sense of pride.
What was your final year project topic?
My disciplinary research project was titled 'Do collaborative contracts improve project outcomes and how can they be further integrated in the construction industry?'. I work with industry leading collaborators who have been involved in the first alliances and collaborative contracts within the UK. Not only that but the company I work for ethos is 'Better Through Total Collaboration' so I had the most knowledgeable people to help me. Despite working in rail, I tailored my research topic to building of homes and apartment blocks.
Although it was relevant to what my lecturers know, I used the knowledge I gained from working and the resources I had at work to help me produce the final assignment.
RAHEEMA'S ROLE AT BTTC
Where do you currently work and how did you hear about the role?
In October 2019, I attended a Salford careers fair while I was studying in my first year. Even though I'd only been at university for two months at that point, I went around each stall as I knew networking with industry professionals would benefit me in future. I spoke with BTTC and took a leaflet with me, and I was impressed with my conversation. I applied for a Graduate Project Management role and got invited to the Grad day. I was hired on a part-time basis in March 2020.
I was working from home pretty much straight away due to COVID. I was glad I was able to work for a small company as they are often overlooked. I have been trained on a lot of areas in different departments and the progression element is endless as the business grows. For instance, I currently work in project management, but I also help in supply chain and procurement, so it gives me the flexibility to figure out what my interests are. Whereas, in bigger organisations, you usually stay within the role that you have been hired.
Tell us a little about your role and your day-to-day responsibilities.
My title is Graduate Consultant and I work within the project management department. I don't have a set routine every day. Most days I am competing work set for me by various Senior Consultants. This gives me a chance to complete a variety of tasks over several projects. If I'm not on commission, then I am completing internal tasks for the company's business improvement areas. Some days can be quiet, and some can be extremely busy, it just depends on what I have been assigned to do.
Can you tell us about any exciting projects you've worked on? And what do you enjoy most about your role?
As I've been helping the supply chain and procurement department in Canada, I get the opportunity to fly out when needed. I assist with collaborative behavioral assessments on different projects or with collaborative workshops. I love being able to travel, but I also enjoy the flexibility of working from home.
I have recently been helping some other colleagues in Canada undertake an Independent Verification role, so I also have the opportunity to fly out when needed for that. I love being able to travel, but I also enjoy the flexibility of working from home. I thoroughly enjoy collaborating with teams in Canada and it's great to jump between different disciplines and learn new things that I otherwise wouldn't.
BTTC is such an inclusive company, and we have such a high percentage of women and people of colour working within the organisation that it makes me feel included and excited to go into work every day.
BTTC recently nominated me for the APM Graduate of the Year award which I won in February. I was so grateful to be nominated and so shocked when I won. This further made me feel like the work I do every day is appreciated and of a high standard.
REFLECTIONS AND FUTURE PLANS
What advice would you give to prospective students or those seeking a career in project management?
I'd say always go to every career fair because you never know who you will meet there. If I hadn't attended, I wouldn't have found my current job. Building a rapport with companies you are applying to is important as not only does it make conversation easier but you also leave a positive first impression.
You should keep an open mind when you go because you might go to the stand of a company you have never heard of but they may be the one who is the right fit for you. Most of the graduates hired at BTTC found out because of the career fair.
Have you thought about next steps and where you want to progress in your career?
I want to work towards my chartership with the APM, and that's the direction I want to go in at this moment in time. I'm still young, and my role gives me the ability to experience different areas. I don't want to close all the doors because I might want to change direction at some point.
Find out more about studying BSc Construction Project Management