We have recently won a €60,000 research contract with the European Commission to support the process of updating the European Code of Good Conduct for Microcredit Provision. This will involve facilitating a series of workshops and consulting with practitioners and stakeholders.
This has recently been announced on the website of Directorate-General for Employment.
Microfinance experts Prof. Karl Dayson and Dr. Pål Vik from the University of Salford will collaborate with the European microfinance sector.
The workshop will take place in Bilbao during the Microfinance Centre (MFC) – European Microfinance Network (EMN) Annual Conference on 3 October 2018, where representatives from microfinance institutions and microfinance experts from all over Europe will meet to discuss the areas of the Code that need an update.
Leave a comment
---
SHUSUs Dr Lisa Scullion has become the University of Salford representative for the Greater Manchester Poverty Action (GMPA) Principal Partner Scheme. GMPA coordinates networks of organisations and individuals to collectively influence policy and practice to address poverty across Greater Manchester. GMPA are keen to ensure that the GM academic institutions have the opportunity to contribute to their network, and the Principal Partners Scheme provides a platform for disseminating the excellent anti-poverty work that is being undertaken by the University of Salford.
Lisa currently leads SHUSUs Work & Welfare theme, but is also a founder member and University lead of the Salford Anti-Poverty Taskforce. As a Principal Partner, Lisa will join the GMPA Advisory Group to help GMPA raise awareness of poverty across GM. Lisa said: "The University of Salford is proud to support the work of GMPA through the Principal Partners Scheme. We strongly believe in evidence based policy making, and want to ensure that our research is able to make a difference to the Greater Manchester anti-poverty agenda."
For further information please visit:  http://www.gmpovertyaction.org/supporters-and-principal-partners/

Leave a comment
---
As part of the REF readiness exercise in preparation for our REF submission in 2020, the Impact, Engagement and Environment Coordinator, in conjunction with the School Impact Coordinators, is holding a series of 'Impact Case Study Action Plan' meetings with identified case study leads.
Initial meetings have already started to take place and will continue throughout September and October. These will be followed up by mid-point review and year-end review meetings.
The aim of these meetings is to set a number of SMART objectives to guide our case study leads through the development of their case studies across the next two years in preparation for the final REF submission.
Key areas of focus include:
Creation of an 'impact' folder within Figshare in order to deposit all impact evidence collected to date and to maintain on an ongoing basis
Identification of research outputs to be included as 'underpinning research' for the impacts claimed in the case study
Completion of a stakeholder analysis to identify who has benefitted so far from the research, who to contact for testimonials, who to target to generate future impact and so on
Redrafting of impact case study information to date to reflect development of objectives and to shape the final submission
Further details on what constitutes an impact and how to measure 'reach and significance' of the impact have been released by REF in their draft panel guidance.
These details can be found here: https://www.ref.ac.uk/publications/
This list is not exhaustive, but provides a useful overview of the many different ways that research can generate an impact of some kind. Some food for thought!
Peer review of impact case studies
It is anticipated that both formal and informal internal peer reviews of impact case studies will be held in late 2018/early 2019, with another external peer review planned for Summer 2019.
Development of impact case studies through adherence to the 'Impact Case Study Action Plan' should help our case study leads to submit further drafts of their impact case studies for peer review to enable meaningful feedback to be provided and fed into future iterations of the action plan.
Why not take this opportunity to check out this and other impact resources available on the REF staff intranet: https://www.salford.ac.uk/ref
Tags:
Action Plan
,
Figshare
,
impact
,
REF
,
SMART
Posted in
AMC
,
BRC
,
EERC
,
HS
,
NMSWSS
,
SBS
,
SIRC
,
UPRISE
Leave a comment
---
During the course of the summer, two members of Politics and Contemporary History were involved in teaching and lecturing at Nankai University, Tianjin, China. Dr Moritz Pieper presented a research paper at the Zhou Enlai School of Government, while Prof Alaric Searle delivered a four-week course on 'Classic Works of British Historiography' to undergraduates in the Faculty of History.
The title of Moritz's talk was 'Mapping Eurasia: Comparing the Competing Public Diplomacies of Russia's "Greater Eurasia" and China's "Belt and Road"', which he delivered on 19 June. In his guest lecture, he presented a survey of the public diplomacies of China's Belt and Road initiative and Russia's vision of 'Greater Eurasia'. Despite a level of economic competition between the operating modes of the economic land corridors envisioned under China's 'new Silk Road' initiative and the Russian-dominated Eurasian Economic Union, Moritz argued, a convergence of interests between Russia and China on the global plane might temper the effects of regional rivalry.
The presentation reflects Moritz's current research project on the Belt and Road Initiative and its significance for Central Asia, for which he was awarded a Vice-Chancellor's Early Career Research Scholarship. Students and staff alike engaged in a lively discussion about Central Asia, Trump, and IR afterwards, followed by some Peking duck sampling.
Alaric Searle's course, which was delivered in the Faculty of History at Nankai during July, was part of his role as Distinguished Visiting Professor, which he has held since June 2016. Alaric noted: 'It is always interesting to teach in China because students will often have a very different perspective on history. Some parts of British history are, not surprisingly, less well-known to Chinese students, so it is always interesting to try and explain unknown territory to them.'
Professor Searle is also involved in some research collaboration with Chinese historians. On these projects, he commented: 'There are currently two collaborative projects I am working on with Chinese colleagues. One is nearing completion, while the other is still in its early stage. But, to coin a phrase … watch this space!'
Leave a comment
---
Dr Brian Hall, Lecturer in Contemporary Military and International History, has been awarded the 'Whitfield Prize for 2018' for the best first book on British or Irish History by the Royal Historical Society. The award was made in London during this summer, Friday, 6 July, when Brian was presented with the prize by the Society's President, Prof Margot Finn.
His book, Communications and British Operations on the Western Front, 1914-1918, published last year by Cambridge University Press, came out on top in a strong field of seven monographs which were shortlisted for the prize. The Whitfield Prize is awarded for books which are original works of scholarship, they must be the author's first work, published in English, and by an author who received their doctoral degree from a British or Irish university. Brian's book was chosen from a shortlist of works by authors who received their PhDs from, among other institutions, the universities of Newcastle, Cambridge, Oxford, Birmingham and Queen's Belfast.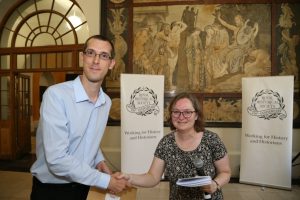 According to the judges: "Communications and British Operations on the Western Front, 1914-1918 is a landmark of First World War scholarship. Drawing on an impressive range of primary sources, the book is a compelling piece of historical exposition. It draws attention to an aspect of warfare that is vitally important and yet curiously neglected in the existing literature – the extent to which the participants know what is going on, and the methods they use to try to find out. A wide range of historians will be obliged to take note of this book's lessons."
Alaric Searle, Research Lead for Politics and Contemporary History, and Professor of Modern European History in the School of Arts and Media, commented: "This award is a fantastic accolade for Brian. This prize has been awarded continuously since 1977 and no former PhD student from Salford, or member of staff, has ever won it before. Furthermore, it is has been rare for authors of books on twentieth-century history to win; and, as if this was not enough, this is the first time that a straight work of military history has ever won.
And he added: "Thus, this prize has seen several 'firsts' for Salford, not least of all as Brian's colleague Dan Lomas was also short-listed for the prize. As Brian completed all his degrees in Salford (as did Dan), this is very much a 'made-in-Salford' story."
The Whitfield Prize for History, together with the Gladstone Prize for the best book on a topic not primarily related to British History, are two of the most prestigious early career awards in Britain and Ireland, carrying particular weight due to the central role of the Royal Historical Society in representing the views of academic historians in the UK. The award of the Whitfield Prize to Brian also sees him win in the 150th Anniversary Year of the Society.
Leave a comment
---
Poverty's impact on Wellbeing – 6th August 2018
The work of SHUSU's Dr Lisa Scullion and Dr Graeme Sherriff has featured on The Conversation in their article 'Poverty's Impact on Wellbeing is Hard to Ignore' (http://theconversation.com/povertys-impact-on-well-being-is-hard-to-ignore-51378).
In it they discuss the wide-ranging ways in which poverty can impact upon wellbeing, including through the cold homes, housing insecurity, unhealthy air, poor food access, and work and welfare insecurity.
Their article was syndicated by Yahoo News (https://uk.news.yahoo.com/poverty-apos-impact-well-being-082046094.html?guccounter=1 ) and the World Economic Forum, (https://www.weforum.org/agenda/2018/08/reasons-why-poverty-and-lower-life-expectancy-go-hand-in-hand/).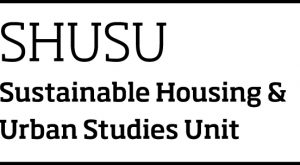 Leave a comment
---
Pavel Prokopic, a filmmaker and Arts and Humanities Research Council (AHRC) North West Consortium funded PhD candidate in the School of Arts and Media, is presenting his films at leading media arts centre, FACT, in Liverpool, from 21 to 23 August.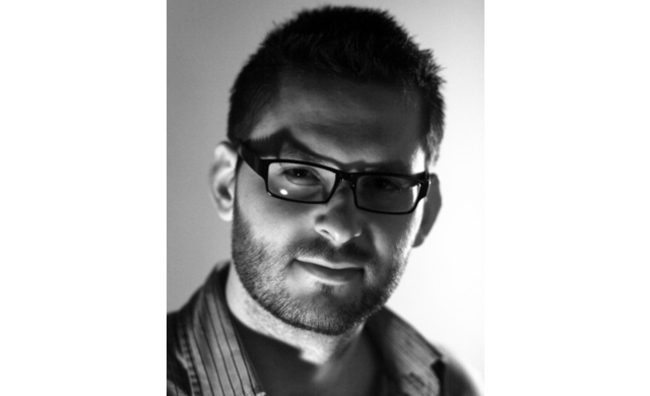 Pavel has been on placement at FACT for the past six months, where he has been developing his practice-based research in 'affective cinema'.
Rather than focusing on story and character development as many films do, affective cinema instead aims to create moments of strong feeling, through alternative approaches to cinematography and the directing of performers. As Pavel says, affective cinema 'does not aim to tell a story', rather it explores 'the beauty of images and unpredictability of reality', through 'the infinite palette of cinema'.
Pavel's supervisor and co-director of postgraduate research in the School of Arts and Media, Dr Joanne Scott, commented: "It's great that Pavel has taken full advantage of the opportunities for placement offered by the North West Consortium, through forging this link with FACT. It also demonstrates that the innovative, creative research that he and other postgraduate researchers are doing in the school is of interest to our leading cultural venues."
Ten of Pavel's short films will be presented at the venue, as part of an experimental video installation:
Leave a comment
---
THE UNIVERSITY of Salford is one of seven North West institutions set to benefit from funding to train new researchers.
The North West Consortium Doctoral Training Partnership (NWCDTP), led by The University of Manchester, is one of 10 consortia who will share more than £170 million in funding from the Arts and Humanities Research Council (AHRC) over eight years.
This equates to funding and training for at least 225 new researchers in the arts and humanities through the NWCDTP.
DTPs provide innovative training environments for doctoral researchers. They include opportunities for PhD students to undertake broader training or development, such as language learning, overseas research visits, or placements with non-academic partners.
The consortium includes a wide variety of bodies beyond the university sector that students can engage with to further their experience, from multinational organisations to local museums and galleries.

Professor Seamus Simpson, Consortium Institutional Lead at the University of Salford, said: "I am delighted that the North West Consortium has been awarded this substantial funding to allow it to build on the achievements of the first phase of our Doctoral Training Partnership.
"We at Salford are proud members of the consortium and recognise the contribution AHRC funded students make to our postgraduate research community. We look forward with particular pleasure to hosting the annual consortium student research conference this October at our MediacityUK campus."
Dr Erica Baffelli, NWCDTP Director, said: "On behalf of the North West Consortium Doctoral Training Partnership I am delighted by this new award from the AHRC, which will allow us to fund and train at least 225 new researchers in the arts and humanities. Since its formation in 2014, the NWCDTP has established a successful partnership that provides high-quality doctoral training across the whole range of the arts and humanities. In the new phase of the DTP we will build on our effective partnership to continue to innovate to produce impactful research.
"One-fifth of our studentships will be for collaborative PhDs, where projects are designed by the student and academic supervisor in collaboration with organisations from business, the public sector or the third sector. Our Early Career Strategy will support early career researchers by offering post-submission impact fellowships with non-HEI partners and therefore addressing the crucial challenge of transition to employment.
"We will also develop our collaboration with the ESRC NWSSDTP and with other DTPs based in the north of England. By providing high-quality and innovative research training, and promoting knowledge exchange with non-HEI organizations we aim at enabling doctoral students to develop into highly skilled leaders within and beyond the academy."
Professor Edward Harcourt, the AHRC's Director of Research, Strategy and Innovation, said: "The AHRC is delighted to announce its renewed commitment to the Doctoral Training Partnerships model. Our support for the next generation of arts and humanities researchers is critical to securing the future of the UK arts and humanities sector, which accounts for nearly a third of all UK academic staff, is renowned the world over for its outstanding quality, and which plays a vital part in our higher education ecosystem as a whole.
"We were extremely pleased with the response to our call, which saw high-quality applications from across the UK from a variety of diverse and innovative consortia, each with a clear strategy and vision for the future support of their doctoral students."
The DTPs will start recruiting the first cohort of students imminently ahead of starting their studies in October 2019.
The NWCDTP is a Consortium of seven Research Organisations led by The University of Manchester and comprising:
 Keele University

 Lancaster University

 Manchester Metropolitan University

 Royal Northern College of Music

 University of Liverpool

 University of Salford
in partnership with:
 BBC

 FACT (Foundation for Art and Creative Technology)

 FutureEverything

 HOME

 Manchester City Council

 Museum of Science and Industry

 National Trust

 Opera North

 Staffordshire Archives

 Tate Liverpool

 The British Library

 The National Football Museum
Leave a comment
---
The University of Salford's REF intranet site (www.salford.ac.uk/ref) has recently been updated to include some of the annotated case study drafts from the recent external peer review exercise.
The insightful comments from the peer reviewers will be used to help shape further case study drafts and also to help inform the forthcoming internal peer review process.
Examples can be found under the Impact section: External Peer Review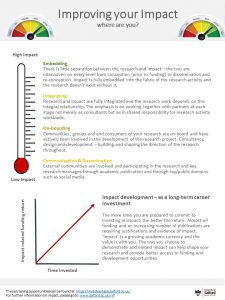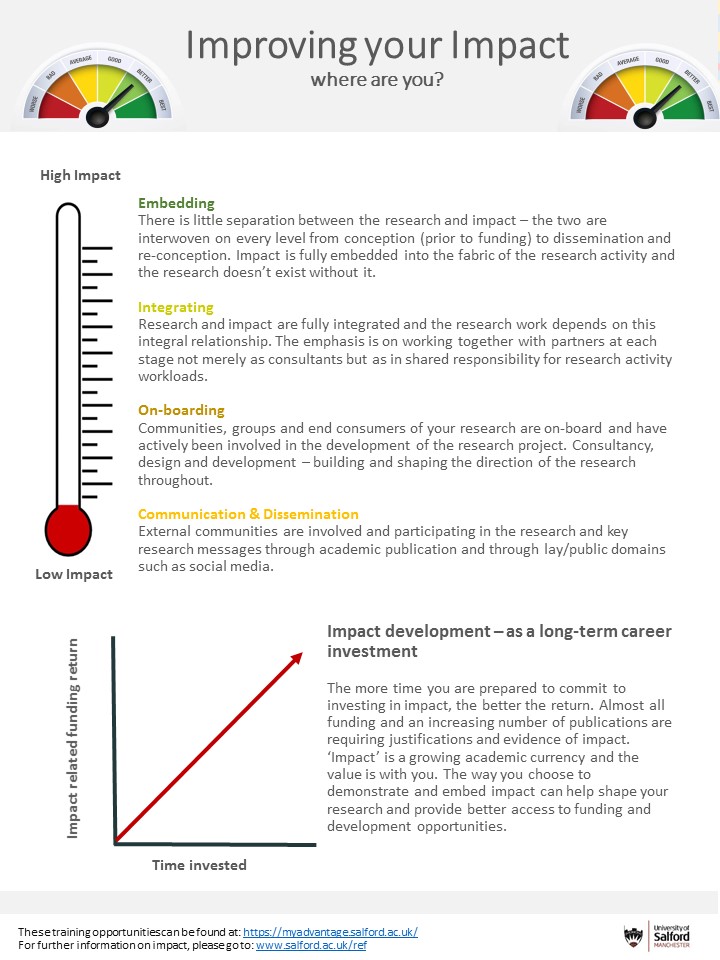 Some general points noted by the external peer reviewers include:
A number of case studies don't distinguish between research and resulting impact, instead flagging impacts that appear to be benefits to the academy rather than societal impacts, so some further advice on that distinction might be useful
Some cases focus on dissemination at the expense of resulting impacts, again further advice and clarification might help
Some do not convincingly demonstrate robustness of underpinning research or links between the research and claimed impacts, some of this may be limitations in the research, some could be developed further
Most could improve the clarity with which impacts are articulated, and their apparent significance and reach (true of most cases, from a variety of institutions, at this stage)
Most need to supplement the current corroboration with more in depth, specific or appropriate evidence
It is very likely that submission of names and positions of staff, and dates of employment at the institution will be mandatory, so do that now, especially to show clarity around eligibility
All evidence will need to be submitted with the case studies so ensure it is in an accessible and appropriate format.  Where web pages are used, ensure you have preserved them and don't just use standard links.
Further information on what makes a top impact case study can be found at the following external site, for example:
What makes a 4* Impact Case Study:
Fast Track Impact What Makes a 4 Star Impact Case Study.pdf
What made a 4* Impact Case Study in REF2014:
https://www.fasttrackimpact.com/single-post/2018/06/04/What-made-a-4-impact-case-study-in-REF2014
A section on how to identify 4* impact case studies on the REF2014 website and to look at lessons learned from REF2014 can also be found at:
https://teamsite.salford.ac.uk/sites/sc02/REF2021/SitePages/REF2014%20and%20Impact.aspx
Why not take this opportunity to check out this and other impact resources available on the REF staff intranet: https://www.salford.ac.uk/ref
Tags:
4*
,
Case Study
,
impact
,
Peer Review
,
research
Posted in
AMC
,
BRC
,
EERC
,
HS
,
NMSWSS
,
SBS
,
SIRC
,
UPRISE
Leave a comment
---
About the Schools
The Schools of Health and Society and Health Sciences are forward-thinking, dynamic schools with a commitment to lifelong learning and real world impact by focusing on the health and wellbeing of people and helping them at all stages of their lives.  In September 2018 the Schools will be merging to create one School.  These studentships offer a chance to bring together interests across the Schools.
We are focused on developing our knowledge and understanding, so we can actively help people, our clients, to lead more productive, comfortable lives. We have a fantastic range of facilities which reflect those in practice and focus on new technologies and pioneering techniques.
https://www.salford.ac.uk/health-and-society
https://www.salford.ac.uk/health-sciences
About our research
Our research underpins our teaching and learning, ensuring our staff, students and partner organisations reach their full potential and remain at the forefront of innovation.
Research is organised into two Centres:
Centre for Applied Research in Health, Welfare and Policy (CaRe)
https://www.salford.ac.uk/research/care
Centre for Health Sciences Research
https://www.salford.ac.uk/research/health-sciences
More details regarding our research and our research staff (and their interests) can be found on the above websites.
About the studentships
Applications for PhD studentships are sought in the areas of Digital Health or Integrated Care.  It is expected that applicants will possess a minimum 2.1 degree in a relevant subject area. A higher degree qualification would be desirable.
Experienced supervisors will be provided from across the Schools.  Proposals that fall within these themes will be considered and prospective students are expected to provide a focus to the proposal and may consult with prospective supervisors prior to application.
The studentship will include 3 years full time fees and a tax free scholarship of £14,553 per annum (for 3 years).  Successful students will be expected to contribute to the success of the School in terms of timely progression and contribution to the production of research outputs or teaching during their candidature.
The University of Salford provides an extensive training programme for PhD candidates as part of the Doctoral School and at School Level within the Schools of Health and Society and Health Sciences.  Training includes compulsory induction and ethics and an introductory "Getting Started Week".
About the application procedure
Application is online.  Applicants must provide evidence of their existing knowledge and experience in the chosen topic area in a formal Research Proposal and supplementary CV.
The proposal should contain:  1. A summary of relevant literature related to the proposed project 2. Aims of the proposed research 3. An outline the key research methods proposed to appropriately address the aims. This document should be 3-4 sides of typed A4.
Further details about the procedure are available at: http://www.salford.ac.uk/study/postgraduate/applying/applying-for-research
Applications will pass through an initial filter stage and then an interview prior to a final offer.
Timelines
Deadline for receipt of online application:  31st July 2018
Interviews:  Interviews will be held w/c 20th August
Offers:  Informal offer will be communicated by 27th August
Registration and start:  Registration w/c 24th September
Induction and Getting Started Week:  w/c 3rd October (TBC)
Integrated Care
Further details regarding the Integrated Care agenda across Greater Manchester can be found at: http://www.gmhsc.org.uk/
For further information please contact:
Louise Brown, PGR Support:  PGR-SupportSHAS@salford.ac.uk or PGR-SupportHS@salford.ac.uk
Tel: 0161 295 6345
Professor Alison Brettle, PGR Director, School of Health and Society:  a.brettle@salford.ac.uk
Tel: 0161 295 0447
Dr Yeliz Prior, PGR Director, School of Health Sciences: y.prior@salford.ac.uk
Tel: 0161 295 0211
Leave a comment
---