University of Salford is accepting applications for a PhD Studentship for a unique, industry-based collaborative program, the NWCDTP Collaborative Doctoral Award (CDA). The award will support PhD study commencing October 2019. CDA Studentships can be held on a +3 basis and may be either full-time or part-time.
A CDA Studentship provides an opportunity for a PhD student to gain first-hand experience of work outside an academic environment, with the student working on a doctoral project supported by both academic supervisors and a supervisor from a non-HEI partner organisation.
Our CDA non-HEI partner for this award is the Science and Industry Museum (SIM) in Manchester ( https://www.scienceandindustrymuseum.org.uk/ ), a member of the UK Science Museum Group (SMG) ( https://group.sciencemuseum.org.uk/ ).
The Studentship will be awarded on the basis of the candidate's application documents, curriculum vitae, and an interview with the selection committee.
Successful CDA Candidate Profile
The CDA program supports a practice-based PhD in the field of interactive multi-modal information display designed for public settings. Research activity will include design, implementation and assessment of interactive information displays. While SIM is our non-HEI partner, this study is not a traditional museology degree. The successful candidate is required to have education and experience related to digital design, documentary multimedia, ethnographic observation, and interactive technology. Preferred experience includes interface and interaction design, game design, coding and scripting, data analysis, digital user studies, and learning assessment methodologies. The candidate will develop their research while participating as member of an interdisciplinary team, based in the Studio for International Media and Technology at U. Salford's MediaCityUK campus, and will work closely with staff from the Science and Industry Museum. The candidate will have access to tools and expertise in the collaborative team, and will work in both the MediaCityUK and SIM locations.
CDA Research Theme: Play
The CDA Research Theme focusses on possible roles of play in the design of science museum exhibitions. Exploration and play create experiences that can enable discovery and enhance learning. The PhD research question will be developed around the function of play for exhibition participants and the related function of playability as a design criteria. The student will identify design methodology and develop analysis to guide the curation of digital interactive content, by using modes of play as a lens upon aesthetic experience, technical functionality, and informal learning.
The candidate will have on-going regular access to engage with and have feedback from SIM's Learning group, Digital group, and Audience group, as well as through SIM having access to SMG initiatives in digital strategy. The research process will begin by engaging SIM to survey their current public offer and analyse SIM plans for short-term new investment in exhibition experiences. Research activities will include prototyping aimed to influence the delivery of planned new public exhibitions. User experience observation will be conducted both in laboratory at the university's MediaCityUK campus, and in situ at SIM.
Financial Basis of the Studentship
An NWCDTP Studentship consists of:
Payment of academic fees, at the standard RCUK rate
Maintenance Stipend (£14777, in 2018/19)
Access to a Research Training Support Grant (RTSG) fund for reimbursement of research related expenses including conference attendance and fieldwork expenses.
Access to a Student Development Fund (SDF) for supporting training specific to your research and not readily available at your institution or the DTP subject to successful application
Access to a Cohort Development Fund (CDF) to support the wider cohort, in organising events such as conference, workshops, and public engagements
Opportunity to apply for additional funding towards:

Overseas Institutional Visits
APPLICATION PROCESS
STEP ONE – EXPRESSION OF INTEREST
Candidates will submit by email (1) an expression of interest describing their interests and qualifications, (2) a curriculum vitae, and (3) a single example of relevant original work. The work example may be scholarly, technical, or creative. Applications should be submitted to Professor Insook Choi at i.choi@salford.ac.uk. Materials should be submitted by the evening of Monday 4 March 2019. Files sent by email should be combined into a single .pdf file. If the work example file size is greater than 10mb, please submit separately using a file exchange service of your choice.
See below the Conditions of Residential Eligibility for this award.
STEP TWO – INTERVIEW
A selection of finalists will be contacted for interview by the committee. Candidates will be notified of their selection for interview by Friday 8 March. Interviews will take place 11-13 March 2019. Interviews will be conducted by online video conference, or in person at University of Salford, MediaCityUK, Salford Quays, Greater Manchester. (Travel for interview in person is at the candidate's discretion. The university does not reimburse candidate travel costs.)
STEP THREE – APPLICATION TO PHD PROGRAM
Candidates who have been contacted for Interview must apply for admission to the U Salford PhD programme by Monday 15 March 2019. The application is submitted to the School of Arts and Media for the pathway Visual Arts: Arts and Design.
Applications to the University of Salford can be made at the following link: http://www.salford.ac.uk/study/postgraduate/applying/applying-for-research
NOTE: THE CAD CANDIDATE IS NOT REQUIRED TO COMPETE THE RESEARCH PROPOSAL section of the application.
Conditions of Residential Eligibility
Candidates for awards must have a relevant connection with the United Kingdom. A relevant connection may be established if, at the start of the course:
The student has been ordinarily resident in the UK throughout the 3-year period preceding the date of application for an award, and
Has not been resident in the UK, during any part of that 3-year period wholly or mainly for the purposes of full-time education (EU students – see below) and
Has settled status in the UK within the meaning of the Immigration Act 1971 (i.e. is not subject to any restriction on the period for which he/she may stay). Candidates who meet all three of the above criteria may apply for a full award.
A relevant connection may be established for an EU student if the student has been resident in the UK throughout the 3-year period preceding the start of the course, even if for purposes of full-time education. EU students in this situation may apply for a full award. EU Students who have not been ordinarily resident in the UK for the last three years may apply for a fees-only award. Non-EU students who have not been ordinarily resident in the UK for the last three years are not eligible to apply.
About the School of Arts and Media
The School of Arts and Media at the University of Salford has an international reputation for research, both theoretical and practice-based. The Cultural, Communication and Media research group at Salford undertakes research in the conceptual, applied and practice-based aspects of cultural, film and media studies and traditional and new digital media. CCM research has been established formally at the University of Salford since 2005. In the 2014 Research Excellence Framework, a quarter of CCM research was judged to be world leading, with nearly two thirds judged as internationally excellent or world leading.
Our media and cultural studies research environment is based at the heart of MediaCityUK, Europe's second largest urban concentration of digital and media production industries. The MediaCityUK campus is also home to the Studio for International Media and Technology and Salford's Digital & Creative Industry Collaboration Zone. These initiatives provide an interdisciplinary team project environment that spans from traditional and emerging media production to software engineering, user experience and interaction design, and AI for media processing. The CDA research will be based at and supported by the Studio and the D&C ICZ.
About the North West Consortium Doctoral Training Partnership
In 2018, the North West Consortium Doctoral Training Partnership (NWCDTP) was awarded over £6 million by the Arts and Humanities Research Council (AHRC) to train a new generation of skilled researchers as part of DTP Phase 2.
The NWCDTP brings together the Universities of Salford, Manchester, Keele, Lancaster, Liverpool, MMU, and the RNCM which between them award NWC PhD studentships annually.
For general advice concerning the NWC studentship competition, please contact PGR-SupportSAM@salford.ac.uk in the first instance.
Leave a comment
---
Arts and Media PGR Studentships 2019-20
The School of Arts and Media at the University of Salford solicits expressions of interest in Pathway to Excellence PGR studentships for commencement in September 2019. The award constitutes a fee waiver, plus an annual stipend of £14,777 per annum. Candidates are encouraged to declare their interest in applying for one of these studentships, before making a formal application – please see the timeline below for further details.
Research in the School of Arts and Media
Research within the School of Arts & Media focuses on real-world issues underpinned by an interdisciplinary ethos, with key intellectual synergies between researchers developed within its Research Groups. The School has a vibrant PGR community with over 80 students currently working towards their PhDs and also hosts a wide range of research conferences, seminar series and other research events for PGR students to be involved in. Previous PTE students have submitted articles for publication, contributed chapters to edited books and organised academic conferences leading to academic publications. The School is a dynamic and responsive research environment, which brings together academics working in and across the arts, media, creative and cultural industries, history and politics. The work of its members is characterised by a cross-disciplinary curiosity and energy.
Research topics/themes:
This year we welcome applications in or related to the following areas: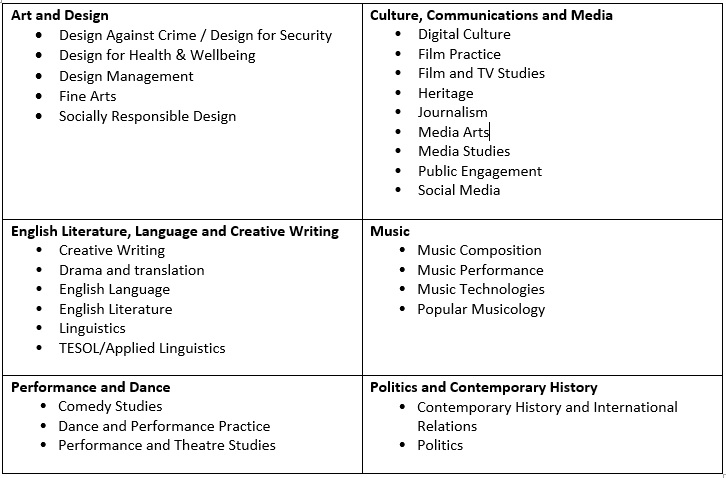 Eligibility:
Only UK/EU candidates are eligible to apply. Candidates should have a first or upper second class honours degree and Masters degree completed or in process.
Contacts:
PGR Coordinator: Leslie McMurtry: l.g.mcmurtry@salford.ac.uk
Arts & Media Research Support: PGR-SupportSAM@salford.ac.uk
Research Group Leads:
Art & Design: Andrew Wootton: A.Wootton@salford.ac.uk
Performance & Dance: Dr Sheila McCormick: S.McCormick@salford.ac.uk
Culture, Communication & Media: Professor Seamus Simpson: S.Simpson@salford.ac.uk
Music: Dr Alan Williams: A.Williams@salford.ac.uk
English & Creative Writing: Dr Scott Thurston: S.Thurston@salford.ac.uk
Politics & Contemporary History: Professor Alaric Searle: D.A.Searle@salford.ac.uk
Timeline
Please forward expressions of interest for the studentships to both the PGR Coordinator, Dr Leslie McMurtry and the SAM Research Support email address above, copying in the relevant research group lead, by Friday 22nd February
Discuss your application with your research group lead, including the development of your proposal and a proposed supervisory team
Submit a formal application through the online application portal by Friday 29th March. Please note that this must include a research proposal and an indication of the supervisory team (first and co-supervisor) that has been agreed in conversation with the research group lead
Shortlisting will take place between 1st and 5th April, with interviews between 29th April and 3rd May
The School meeting to determine the studentships will take place the week beginning 6th May and successful candidates will be notified by 13th May
Leave a comment
---
To support researchers at Salford in becoming more 'impactful', the University operates an internal Research Impact Fund, which offers:
• up to £1000 that must be match-funded by your School/Research Centre, to individuals and groups in support of activities that reflect the University's desire to increase the impact and reach of its research, and/or highlight strategic engagement that builds upon the University's vision to pioneer 'exceptional industry partnerships'.
Or
• up to £1500 that must be match-funded by your School/Research Centre, to identified REF impact case study leads seeking to increase their dissemination and impact generation activities for the remainder of the current REF cycle.
Applications should be aligned to one or more of the following themes:
Strengthening interaction – seeking to nurture and build upon relationships with non-academic partners, aligning with strategic goal of the University – the Industry Collaboration Zones
Broadening research – in line with REF and funder requirements, to expand the reach and influence of research outcomes, in addition to introducing greater partner contribution into the design of future research
Promoting social benefit – demonstrating how the application of research-based knowledge might lead to practical and focused solutions at a range of scales
Suggested Activities
The following list is not exhaustive:
The translation of research findings for non-academic audiences (e.g. policy reports, leaflets, audio-visual materials, etc.)
Events or workshops with a focus on non-academic stakeholders (dissemination or activity-based)
The trialling of creative modes of public engagement (e.g. exhibitions or film screenings)
The commercialisation of research findings through IP protection and/or business engagement
The formation or strengthening of networks outside academia (e.g. visits/meetings to build relationships, or the initial development of a web/social media platform)
Exchange or placement activities (e.g. within an external non-HEI organisations, or through the placement of a non-HEI partner within the University)
The development of pedagogical materials (e.g. online training resources or 'train the trainer' sessions)
The 2018/19 Fund is currently open for a special call for new applications, with a deadline of Friday, 1st March 2019.
Further details and the application form can be found on the Impact Funding page at www.salford.ac.uk/ref
If you would like to find out more about the Research Impact Fund, or impact in general, please contact Emma Sutton, Impact, Engagement and Environment Coordinator on research-impact@salford.ac.uk
Tags:
funding
,
Impact Case Study
,
REF
,
research impact
Posted in
AMC
,
BRC
,
EERC
,
HS
,
NMSWSS
,
SBS
,
SIRC
,
UPRISE
Leave a comment
---
With Christmas fast approaching, here in the REF team we are already turning our attention to 2019 and considering how our REF readiness activities will start to take shape. In terms of our preparations around impact, the new year will herald a raft of targeted activities to help ensure that our case study submission in 2020 is the strongest it can possibly be.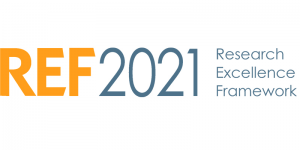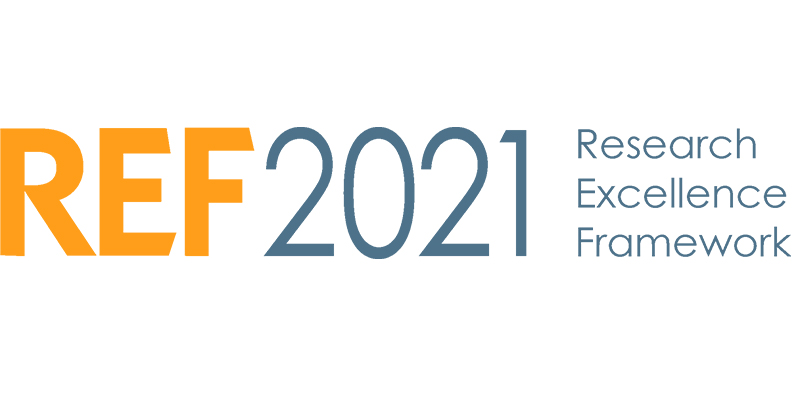 Key deadlines
A few key dates in 2019 for our impact case study leads to bear in mind are as follows:
28 February 2019 – Submission of revised impact case study drafts (using new REF2021 template)
February/March 2019 – Impact Action Plan mid-point review meetings
March 2019 – Recording of short impact videos (via Marketing & External Relations)
8 April 2019 – Chris Simms informal peer review workshop
April 2019 – Planned formal internal peer review of impact case studies
June 2019 – Planned formal external peer review of impact case studies
The above dates are complemented by the University's 'SECRET' researcher development programme, which is designed to ensure that our researchers are 'REF ready'. Further details can be found through our Salford Advantage pages at: https://www.salford.ac.uk/staff-development
The programme includes our monthly one-to-one storytelling mentoring sessions with Chris Simms (bookings through research-impact@salford.ac.uk), impact writing retreats, bidding and funding information sessions, REF briefings and much more.
Alternatively, training of interest is also listed on our Training Calendar, which can be found at: www.salford.ac.uk/ref
Tags:
Advantage
,
impact
,
Peer Review
,
REF2021
Posted in
AMC
,
BRC
,
EERC
,
HS
,
NMSWSS
,
SBS
,
SIRC
,
UPRISE
Leave a comment
---
The initial set of guidance materials for REF2021 (including guidance on submissions and panel guidelines) was published in July 2018 and consultation with the sector was concluded on 15th October 2018.
The final guidance is due to be published in January 2019, after which time the University will hold a series of briefing meetings through our appointed Unit of Assessment Leads to update colleagues on the key details.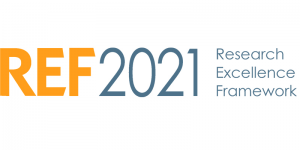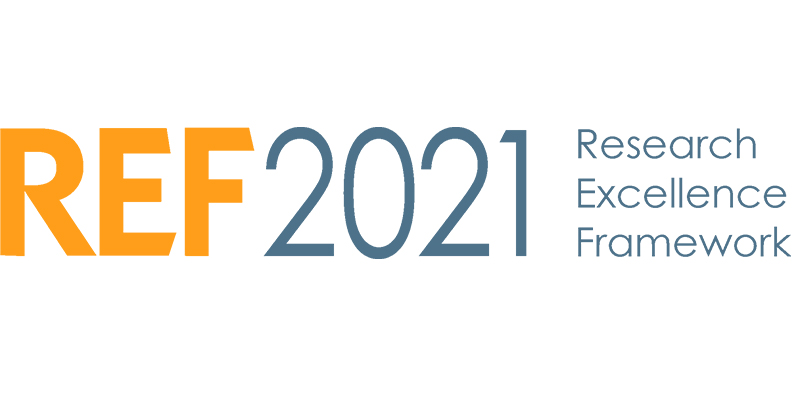 In the meantime, the salient points to take from the latest REF consultation documents on impact case study submission is as follows:
Definition of impact for the REF
For the purposes of the REF, impact is defined as an effect on, change or benefit to the economy, society, culture, public policy or services, health, the environment or quality of life, beyond academia.
Impact includes, but is not limited to, an effect on, change or benefit to:
the activity, attitude, awareness, behaviour, capacity, opportunity, performance, policy, practice, process or understanding
of an audience, beneficiary, community, constituency, organisation or individuals
in any geographic location whether locally, regionally, nationally or internationally
Impact also includes the reduction or prevention of harm, risk, cost or other negative effects.
Impacts will be assessed in terms of their 'reach and significance' regardless of the geographic location in which they occurred, whether locally, regionally, nationally or internationally.
**Further guidance about how panels will assess the case studies against the criteria of reach and significance is found separately at www.salford.ac.uk/ref under Impact Evidence Collection.**
Submission requirements
Each submission must include impact case studies (REF3 template) describing specific impacts that have occurred during the assessment period (1 August 2013 to 31 July 2020) that were underpinned by excellent research undertaken in the submitted unit. The impacts may have been at any stage of development or maturity during this period, so long as some effect, change or benefit meeting the definition of impact took place during that period.
This may include, for example, impacts at an early stage, or impacts that may have started prior to 1 August 2013 but continued into the period 1 August 2013 to 31 July 2020. Case studies will be assessed in terms of the reach and significance of the impact that occurred only during the period 1 August 2013 to 31 July 2020, and not in terms of any impact prior to this period or potential future or anticipated impact after this period.
The underpinning research must have been produced by the submitting HEI during the period 1 January 2000 to 31 December 2020. Underpinning research may be a body of work produced over a number of years or may be the output(s) of a particular project. It may be produced by one or more individuals.
When writing case studies, submitting units should refer to the guidelines for presenting quantitative data set out in the 'Guidelines for standardising quantitative indicators of impact within REF case studies'. These guidelines have been developed to enable more consistent presentation of quantitative evidence in case studies. This document (and a summary thereof) can be found separately at www.salford.ac.uk/ref under Impact Evidence Collection.
More than one submitted unit (within the same HEI or in different HEIs) may include the same impact within their respective case studies, so long as each submitted unit produced excellent research that made a distinct and material contribution to the impact.
Impact case studies continued from examples submitted in 2014 will be eligible for submission in REF 2021 as long as they meet the 2021 eligibility criteria.
Go to www.salford.ac.uk/ref to check out all the latest REF guidance.
Tags:
guidance
,
impact
,
REF2021
,
Submission requirements
Posted in
AMC
,
BRC
,
EERC
,
HS
,
NMSWSS
,
SBS
,
SIRC
,
UPRISE
Leave a comment
---
The University of Salford, alongside partner institutions Manchester Metropolitan University and the University of Manchester, are running over 30 events across Manchester and Salford as part of this year's ESRC Festival of Social Science, 3-10 November 2018.
The Festival showcases Manchester social science research to a broad non-academic audience. This brings together an eclectic blend of activities designed to celebrate the social sciences, including discussions and debates, exhibitions, film screenings, walkabouts, family fun days, schools visits, workshops, and lots more.
Aims of the Festival
Through its Festival of Social Science, the ESRC aims to:
Encourage, support and create the opportunity for social science researchers to engage with non-academic audiences
Promote and increase awareness of the social sciences and ESRC's research
Promote and increase awareness of the contributions the social sciences make to the wellbeing and the economy of the UK society
Enable the public to engage with social science research
Engage with teachers and young people and to raise their awareness of the social sciences.
Contributions from our researchers in the School of Health & Society:
/ Catherine Thompson & Bruno Fazenda
Using VR nature environments to improve performance and wellbeing
Saturday 3rd November 10am – 5pm / Manchester Museum
/ Philip Brown, Lisa Scullion & Tim Isherwood
The power of design: exploring the role of creative research dissemination
Monday 5th November 5pm – 8pm / New Adelphi Building, University of Salford campus
/ Jack Wilson, Anthea Innes, Andrew Clark & Anya Ahmed
University of Salford dementia and ageing hub showcase
Tuesday 6th November 2.30pm – 4.30pm / G05 The Old Fire Station, University of Salford campus
/ Cathy Ure, Penny Cook, Liz Burns, Margaret Coffey & Suzy Hargreaves
Putting communities in charge of alcohol: a health champion model
Tuesday 6th November Time 5.30pm – 7.00pm / The Friends Meeting House, Manchester
/ Donna Peach, Gabi Hesk, Deanna Edwards & Andrea Pepe
Developing community engagement with the social sciences
Wednesday 7th November 12pm-8pm / Atrium, Adelphi Building, University of Salford campus
/ Tina Patel & Laura Connelly
Divided communities? What the Brexit future means for people in Salford
Thursday 8th November 1pm – 3pm / G05, The Old Fire Station, University of Salford campus
/ Michaela Rogers
Ageing with healthy relationships: overcoming barriers to help-seeking when experiencing domestic abuse
Friday 9th November 2018 – INVITE ONLY / The Pankhurst Centre, Manchester
/ Ian Cummins & Toni Wood
True crime and punishment: exploring the influence of cultural representations of crime
Saturday 10th November 10am – 3.30pm / MediaCity UK
/ Dilla Davis & Annie Nichols with Manchester Malayalee Cultural Association (MMCA)
After a heart attack – role of cardiac rehabilitation
Saturday 10th November, 2pm – 4pm / Woodhouse Park Lifestyle Center
Why not come along and join in the activities?
Full details of all events across the week are available at:  www.esrcmanchesterfest.ac.uk.
Tweet your comments using the hashtags #esrcfestival and #McrESRCfest
Tags:
ESRC
,
ESRC Festival
,
research impact
,
Social Science
Posted in
AMC
,
BRC
,
EERC
,
HS
,
NMSWSS
,
SBS
,
SIRC
,
UPRISE
Leave a comment
---
We have recently won a €60,000 research contract with the European Commission to support the process of updating the European Code of Good Conduct for Microcredit Provision. This will involve facilitating a series of workshops and consulting with practitioners and stakeholders.
This has recently been announced on the website of Directorate-General for Employment.
Microfinance experts Prof. Karl Dayson and Dr. Pål Vik from the University of Salford will collaborate with the European microfinance sector.
The workshop will take place in Bilbao during the Microfinance Centre (MFC) – European Microfinance Network (EMN) Annual Conference on 3 October 2018, where representatives from microfinance institutions and microfinance experts from all over Europe will meet to discuss the areas of the Code that need an update.
Leave a comment
---
SHUSUs Dr Lisa Scullion has become the University of Salford representative for the Greater Manchester Poverty Action (GMPA) Principal Partner Scheme. GMPA coordinates networks of organisations and individuals to collectively influence policy and practice to address poverty across Greater Manchester. GMPA are keen to ensure that the GM academic institutions have the opportunity to contribute to their network, and the Principal Partners Scheme provides a platform for disseminating the excellent anti-poverty work that is being undertaken by the University of Salford.
Lisa currently leads SHUSUs Work & Welfare theme, but is also a founder member and University lead of the Salford Anti-Poverty Taskforce. As a Principal Partner, Lisa will join the GMPA Advisory Group to help GMPA raise awareness of poverty across GM. Lisa said: "The University of Salford is proud to support the work of GMPA through the Principal Partners Scheme. We strongly believe in evidence based policy making, and want to ensure that our research is able to make a difference to the Greater Manchester anti-poverty agenda."
For further information please visit:  http://www.gmpovertyaction.org/supporters-and-principal-partners/

Leave a comment
---
As part of the REF readiness exercise in preparation for our REF submission in 2020, the Impact, Engagement and Environment Coordinator, in conjunction with the School Impact Coordinators, is holding a series of 'Impact Case Study Action Plan' meetings with identified case study leads.
Initial meetings have already started to take place and will continue throughout September and October. These will be followed up by mid-point review and year-end review meetings.
The aim of these meetings is to set a number of SMART objectives to guide our case study leads through the development of their case studies across the next two years in preparation for the final REF submission.
Key areas of focus include:
Creation of an 'impact' folder within Figshare in order to deposit all impact evidence collected to date and to maintain on an ongoing basis
Identification of research outputs to be included as 'underpinning research' for the impacts claimed in the case study
Completion of a stakeholder analysis to identify who has benefitted so far from the research, who to contact for testimonials, who to target to generate future impact and so on
Redrafting of impact case study information to date to reflect development of objectives and to shape the final submission
Further details on what constitutes an impact and how to measure 'reach and significance' of the impact have been released by REF in their draft panel guidance.
These details can be found here: https://www.ref.ac.uk/publications/
This list is not exhaustive, but provides a useful overview of the many different ways that research can generate an impact of some kind. Some food for thought!
Peer review of impact case studies
It is anticipated that both formal and informal internal peer reviews of impact case studies will be held in late 2018/early 2019, with another external peer review planned for Summer 2019.
Development of impact case studies through adherence to the 'Impact Case Study Action Plan' should help our case study leads to submit further drafts of their impact case studies for peer review to enable meaningful feedback to be provided and fed into future iterations of the action plan.
Why not take this opportunity to check out this and other impact resources available on the REF staff intranet: https://www.salford.ac.uk/ref
Tags:
Action Plan
,
Figshare
,
impact
,
REF
,
SMART
Posted in
AMC
,
BRC
,
EERC
,
HS
,
NMSWSS
,
SBS
,
SIRC
,
UPRISE
Leave a comment
---
During the course of the summer, two members of Politics and Contemporary History were involved in teaching and lecturing at Nankai University, Tianjin, China. Dr Moritz Pieper presented a research paper at the Zhou Enlai School of Government, while Prof Alaric Searle delivered a four-week course on 'Classic Works of British Historiography' to undergraduates in the Faculty of History.
The title of Moritz's talk was 'Mapping Eurasia: Comparing the Competing Public Diplomacies of Russia's "Greater Eurasia" and China's "Belt and Road"', which he delivered on 19 June. In his guest lecture, he presented a survey of the public diplomacies of China's Belt and Road initiative and Russia's vision of 'Greater Eurasia'. Despite a level of economic competition between the operating modes of the economic land corridors envisioned under China's 'new Silk Road' initiative and the Russian-dominated Eurasian Economic Union, Moritz argued, a convergence of interests between Russia and China on the global plane might temper the effects of regional rivalry.
The presentation reflects Moritz's current research project on the Belt and Road Initiative and its significance for Central Asia, for which he was awarded a Vice-Chancellor's Early Career Research Scholarship. Students and staff alike engaged in a lively discussion about Central Asia, Trump, and IR afterwards, followed by some Peking duck sampling.
Alaric Searle's course, which was delivered in the Faculty of History at Nankai during July, was part of his role as Distinguished Visiting Professor, which he has held since June 2016. Alaric noted: 'It is always interesting to teach in China because students will often have a very different perspective on history. Some parts of British history are, not surprisingly, less well-known to Chinese students, so it is always interesting to try and explain unknown territory to them.'
Professor Searle is also involved in some research collaboration with Chinese historians. On these projects, he commented: 'There are currently two collaborative projects I am working on with Chinese colleagues. One is nearing completion, while the other is still in its early stage. But, to coin a phrase … watch this space!'
Leave a comment
---