REF2021 Results with Impact
RESEARCH AT THE UNIVERSITY OF SALFORD IS FOCUSED ON MAKING A DIFFERENCE TO THE PEOPLE WITHIN OUR COMMUNITY AND THE WIDER WORLD. IN THIS WEBSITE, YOU'LL FIND A SELECTION OF STORIES FROM RESEARCHERS WHOSE WORK HAS CHANGED PEOPLE'S LIVES.
We're especially proud to highlight our results from the Research Excellent Framework in 2022 and you can find below a selection of stories from our most impactful researchers!

The University of Salford submitted a total of 30 impact case studies across 11 Units of Assessment to the recent REF2021 exercise.
IMPACT VIDEO LIBRARY
Below are a selection of our impact case study stories brought to life by our researchers:
All of the above snippets are also available to view as longer videos on the University's corporate website at https://www.salford.ac.uk/research/ref-2021
IMPACT PODCAST LIBRARY
Some of our impact case study leads have been in conversation with Professor Andy Miah as part of our REPOD podcast series to explain their research in more detail and to illustrate how this led to the impact described in their case study submission.
This REF2021 podcast series is available to view on the University's YouTube channel at: https://www.youtube.com/c/universityofsalford/videos
Selected Highlights
Below are some examples of the wealth of impact being generated through research at Salford:
Introducing Dr Brendan Williams
Introducing Professor Apostolos Antonacopoulos
Introducing Professor Neal Hazel
Introducing Dr Katy Szczepura
Introducing Dr Pal Vik
Introducing Dr Ben Shirley
Introducing Dr Yeliz Prior
Introducing Professor Karl Dayson, Pro-Vice Chancellor Research & Innovation
Introducing Professor Lisa Scullion
Introducing Dr Mike Hardman
Introducing Professor Paula Ormandy, Professor Alison Brettle and Dr Cristina Vasilica
=========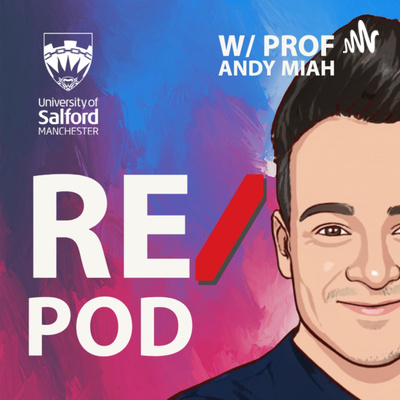 IMPACT RESULTS SUMMARY
A summary of our results by Unit of Assessment is as follows:
Unit of Assessment 3 (Allied Health Professions)
Six impact case studies submitted
One-third of these are classified as outstanding in terms of reach and significance (4*)
Half of these are classified as having very considerable impacts in terms of reach and significance (3*)
Unit of Assessment 7 (Earth Systems and Environmental Sciences)
Three impact case studies submitted
Overall all of the case studies are classified as either outstanding or very considerable in terms of impact reach and significance (4* [50%]; 3* [50%])
Unit of Assessment 11 (Computer Science and Informatics)
Two impact case studies submitted
One of the case studies is classified as outstanding in terms of reach and significance (4*)
One of the case studies achieved elements which are graded very considerable or considerable in terms of impact reach and significance (50% 3*, 50% 2*)
Unit of Assessment 12 (Engineering)
Three impact case studies submitted
Overall all of the case studies are classified as either outstanding or very considerable in terms of impact reach and significance (4* [33%]; 3* [67%])
Unit of Assessment 13 (Architecture, Built Environment, Planning)
Four impact case studies submitted
Overall 87.5% of the case studies are classified as either outstanding or very considerable in terms of impact reach and significance (4* [37.5%]; 3* [50%])
Unit of Assessment 17 (Business and Management Studies)
Two impact case studies submitted
One of the case studies is classified as outstanding in terms of reach and significance (4*)
One of the case studies achieved elements which are graded very considerable or considerable in terms of impact reach and significance (50% 3*, 50% 2*)
Unit of Assessment 20 (Social Work and Social Policy)
Two impact case studies submitted
Both of the case studies are classified as either outstanding or very considerable in terms of impact reach and significance (4* [75%]; 3* [25%])
Unit of Assessment 25 (Area Studies)
Two impact case studies submitted
One of the case studies is classified as outstanding in terms of reach and significance (4*)
One of the case studies is classified as considerable in terms of impact reach and significance (2*)
Unit of Assessment 27 (English Language and Literature)
Two impact case studies submitted
Both of the case studies are classified as either very considerable or considerable in terms of impact reach and significance (3* [75%]; 2* [25%])
Unit of Assessment 33 (Music, Drama, Dance, Film, Performing Arts, Screen Studies)
Two impact case studies submitted
Both of the case studies are classified as either outstanding or very considerable in terms of impact reach and significance (4* [50%]; 3* [50%])
Unit of Assessment 34 (CCM-LIM)
Two impact case studies submitted
Both of the case studies are classified as either outstanding or very considerable in terms of impact reach and significance (4* [50%]; 3* [50%])