One way of effectively demonstrating the impact that your research has had on your stakeholders is to collect testimonial evidence. This generally takes the form of a letter from a collaborator on headed paper, although e-mails are also acceptable.
It can sometimes feel awkward to ask collaborators to write corroborating statements of this kind and this is why researchers often leave it to the last minute to request this information. Don't make this mistake: if you leave it too late you may find that the main contact for your research has left the institution, may have retired or even passed away. You should therefore capture all evidence from your stakeholders as soon as you can.
Most importantly, don't forget to look into whether or not you need informed consent and ethical approval before obtaining any testimonials.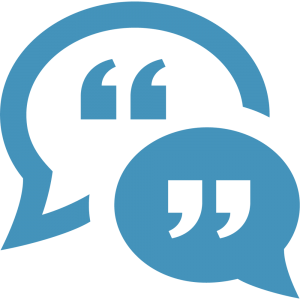 Requesting letters of support
When it comes to requesting supporting letters, the level of detail is in part dictated by what the organisation is willing to provide. However, the following suggestions may help you in deciding what would make a strong testimonial in support of your research impact:
Clearly outline who the letter is from, their role in the organisation and connection to the project in question
State the researcher(s) and University(ies) involved and why they were chosen to be part of the project (e.g. research profile/quality; previous collaborations; expertise in the field etc.)
Describe the project/activities undertaken and importance of the research to the stakeholder organisation (how it has enhanced their business/portfolio)
Describe the benefits to the organisation and/or members, through qualitative and/or quantitative means          (NB: for impact evidence some form of quantitative data will help make a stronger case if available, e.g. audience reach etc.)
Indicate if the organisation is proposing any ongoing partnerships/future collaborations
Other guidance
External organisations, such as Fast Track Impact (in the UK) and the Canadian Institutes of Health Research, provide useful information on how to collect testimonials and what could be included.
Why not check out the following:
Fast Track Impact:
http://www.fasttrackimpact.com/single-post/2018/02/23/Getting-testimonials-to-corroborate-the-impact-of-your-research
Canadian Institutes of Health Research:
http://www.cihr-irsc.gc.ca/e/45246.html

Remember: start collecting your impact testimonials as your research develops and don't forget to store them in our Figshare data repository at  https://salford.figshare.com/
Leave a comment
---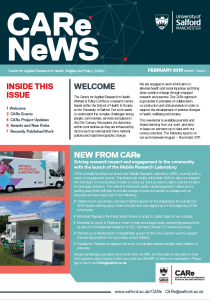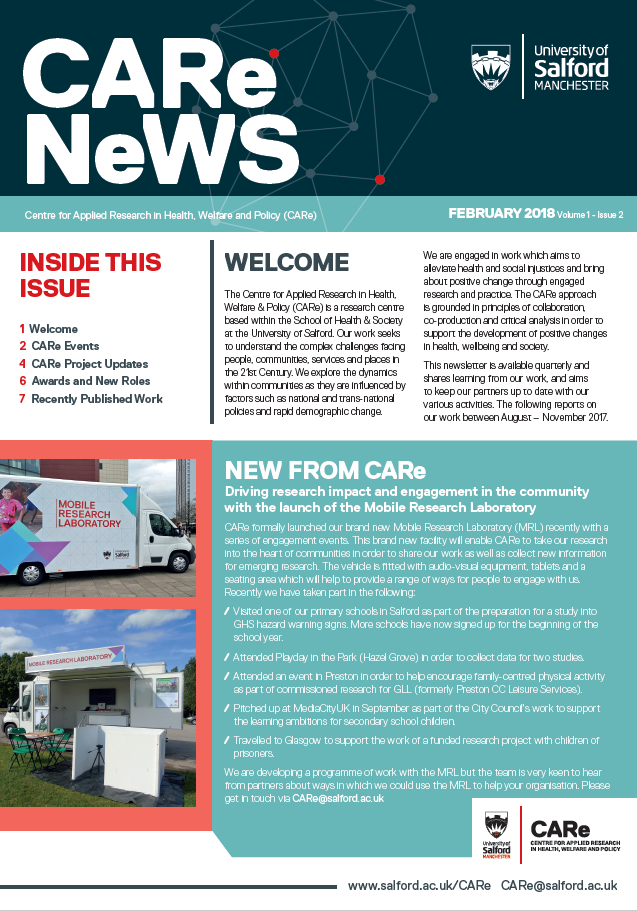 The CARe newsletter recently received a new look following feedback from colleagues across the School.
It is hoped that the redesigned format will help readers to understand more about the wide range of work that the Centre does and, as a result, prove useful in engaging with external partners.
CARe has an internationally recognised profile and is instrumental in the delivery of progressive social and cultural change at local, regional, national and international levels. As such, the content of the newsletter attempts to strike a balance between showcasing our expertise and celebrating our achievements.
Current features include:
CARe Events
CARe Project Updates
Professional Awards and New Roles
Recently Published Work
The CARe newsletter is published quarterly, and electronic versions are available to view and download at:  www.salford.ac.uk/research/care/resources/e-news
Please feel free to circulate a copy widely amongst your contacts!
We are happy for the newsletter to evolve so if you have any feedback at all, then please contact us via email: CARe@salford.ac.uk
Leave a comment
---
There is a growing recognition that Green Care can positively influence health and well-being at an individual and community level. However, this knowledge has had limited reach to those who it may impact most in the community. The promotion of health and well-being through alternative approaches such as Green Care presents realistic, alternative methods. Our 'Alternative Gardeners Question Time', part of the 2017 ESRC Festival of Social Science, was designed to facilitate debate with local communities, charities, public health and environmental organisations about what constitutes significant health and well-being outcomes for the community and individual. This debate helped identify pertinent well-being outcomes that Green Care could provide for residents within Salford & Manchester.
Nature Based Activity in Salford
A diverse range of nature based activities and green care are located within Salford and surrounding geographical areas. The extent of this activity is currently unknown, the University of Salford is working with local organisations, and the RHS to map existing provision to enable a comprehensive picture of nature based work. Mapping existing provision will help to determine a more coordinated approach and enable CCGs, local authorities and public health to understand the extent of support and asset-based community nature-based approaches. This will help to develop a community referral process and support decision-making processes for those health and social care professionals who work in the NHS and community sector.
Event Structure
The Alternative Gardeners Question Time was structured in three parts:  sharing the science base about Green Care, discussing Green Care and key questions and, finally, developing questions for an expert panel for wider discussion.
Further Information
The full report of the Alternative Gardeners Question Time event can be found here:  ALTGQT Report
Leave a comment
---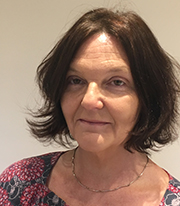 Dr Jacqueline Leigh moved into academia from being a Senior Nurse Manager in the NHS. Since qualifying as a registered nurse in 1986 Jacqueline has maintained her professional registration and gained a BSc (Hons) in Nursing and Masters in Health Professional Education. She also completed her PhD in 2012 and in 2017 was awarded Principal Fellow Higher Education Academy.
Her continual professional development has resulted in changes that have been made within the areas of healthcare leadership and management, pedagogical research and health professional practice. This has culminated into being appointed the first Reader Teaching and Learning, Health Professional Education at the University of Salford.
Impact of work
Over the years she has developed strong strategic partnerships that inspire a commitment to learning by both academics and students within the field of health professional education. Impact is the bringing together of the right stakeholders from NHS and private, voluntary and independent health and social care organisations across Greater Manchester to develop and implement strategies to address quality assurance in relation to: the UK Nursing and Midwifery Council (NMC) professional requirements for undergraduate pre-registration nursing practice placements; and Health Education England North West and Department of Health directives.
An advocate for evidence based education, teaching and assessment Jacqueline innovates curriculum and assessment and supports workforce development through teaching and learning excellence. She is committed to supporting others in engaging in academic scholarship and professional development through which she is able to ensure that every academic has the potential to disseminate good practice.
Plans for the future
Jacqueline is a strategic champion at the University of Salford and Non-Executive Director at Healthwatch Salford which enables her to influence the healthcare services being developed to improve patient experience in Salford.
In the future she will continue to work with others to help them face the challenges of an evolving higher education system and the changes which are taking place within the field of health professional education.
What it Means to be a National Teaching Fellow
Leave a comment
---
ECR was held in Vienna, Austria from 28th February until 4th March inclusive; each day it runs from 8.00am until 7pm. It attracted around 25,000 participants, making it the second largest radiology conference in the world. It is of interest to physicists, radiographers, radiologists and a wide range of other health care professionals, including industry. As always the Directorate of Radiography at the University of Salford had a large presence, with contributions from BSc, MSc and PhD students as well as staff. The Directorate of Radiography first or co-authored 28 scientific posters and oral papers with friends and colleagues from U.K., Norway, Ireland, Switzerland, Australia, Portugal, South Africa, Brazil, Netherlands, Libya, Jordan, Saudi Arabia, Iraq and Greece. They also launched their OPTIMAX 2017 book (http://usir.salford.ac.uk/46104/7/OPTIMAX%202017%20ed.pdf, Figure 1). All lectures can be seen online free of charge (http://ecronline.myesr.org/ecr2018/).
This year two 2nd year BSc Diagnostic Radiography students (Lucinda Gray and Shaun Dorey, Figure 2) presented extracurricular research into smart glasses as a poster and also as an oral presentation. The work was developed with Consultant Radiologist Dr Shofiq Al-Islam (Royal Blackburn Hospital), Helen Baxter (Tameside Hospital) and staff from the Directorate of Radiography at Salford. Figures 3 and 4 show Andrew England and Leslie Robinson, from the Directorate of Radiography, presenting their papers at ECR.
Figure 1: OPTIMAX book launch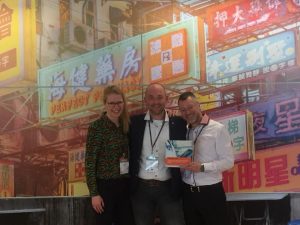 (Editors left to right: Annemieke Heij-Meijer; Carst Buissink (Netherlands) and Peter Hogg (Radiography/Salford)
Figure 2: Lucinda and Shaun presenting their work at ECR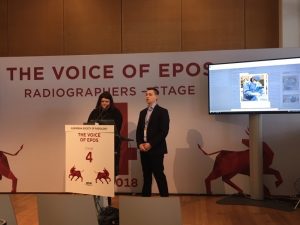 Figure 3 Andrew England, Radiography/Salford, presenting a paper at ECR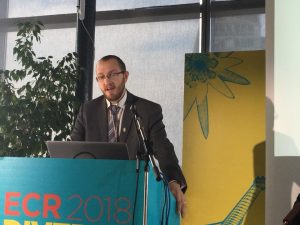 Figure 4 Leslie Robinson, Radiography/Salford, presenting a paper at ECR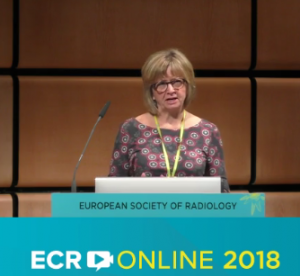 Leave a comment
---
OPTIMAX, a multinational summer school for BSc, MSc and PhD radiography and physics students, had its 5th rendition in Oslo throughout August in 2017. It represents the only multinational and multiprofessional summer school of its kind in the world and it seeks to give participants a research informed teaching experience related to radiation dose optimisation in medical imaging. Outputs from each summer school include journal and conference papers and also a book.
Following on from the Oslo summer school a new open source (free) book has been published (http://usir.salford.ac.uk/46104/7/OPTIMAX%202017%20ed.pdf). The editors include Dr Annemiek Meije and Carst Buissink from the Netherlands and Professor Peter Hogg from the University of Salford. The book comprises ten chapters, four of which are empirical research papers conducted during the summer school. The remaining six chapters provide background information related to the optimisation of radiation dose and medical image quality. Chapter authors include all the students and tutors who participated in OPTIMAX 2017 and this year participants emanated from 8 countries.
Leave a comment
---
There is a growing body of opinion that holds that researchers have a responsibility to articulate the impact of their research to non-academic audiences. Indeed, the way in which research funding is allocated now increasingly reflects researchers' ability to generate, demonstrate and evidence their impact.
A renewed emphasis on the importance of both planning and evidencing research impact requires researchers to develop ever-more robust and integrated 'pathways to impact' (as illustrated by Research Councils UK) within research funding bids in order to identify and reward the contribution that high-quality research will make to the economy or to society.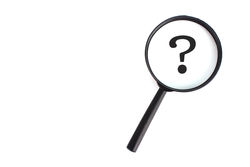 Although there are as yet no specific guidelines on what constitutes impact evidence in terms of the next REF2021 exercise, the following pointers provide an indication of what researchers should be thinking about as they start to collect and collate evidence to support their impact.
General advice on collecting impact evidence
If you are looking to generate impact from your research, ensure that you engage from the start with the University Impact, Engagement and Environment Coordinator (Emma Sutton) and your School Impact Coordinator
Consider what indicators of impact are going to be used at the onset of the project – how will success be measured throughout and what will need to be captured?
Complete a stakeholder analysis for your potential impact
Be able to clearly demonstrate the pathway to impact: what were the steps taken, what is the embedded research etc.
Be able to articulate the significance of the potential impact (reach, audience, policy change, technology development) – the "Why should we care?" question
Use existing and well-understood baselines and gold standards to measure impact
Remember to store all impact evidence on an ongoing basis in the Figshare repository (see below for further details)
Here are examples of what evidence could look like:
Quotations from high profile figures
Testimonials, interviews (always including who, when, where and job title and with consent to reproduce)
Specific examples e.g. increased value of a company or number of lives saved by a new technology
Published reports as a result of research conducted (especially reports commissioned by independent bodies or those external to the immediate project)
Delegate lists to key meetings/conferences/exhibitions/events
Letters of support from external bodies
**Look to use both qualitative and quantitative data where possible!**
Points to remember:
Make sure that the evidence will be available in time to meet REF2021 deadlines
Ensure that information is robust and credible
Ensure that information is independently verifiable
Link evidence to clear targets and indicate whether these were met or exceeded
Provide evidence of research being widely disseminated, e.g. through tweets, blogs, access to websites, press coverage, broadcastings, downloads, sales
Find ways of communicating the research as it progresses to develop wider impact along the way (not just at the end)
Conduct exit interviews with the business if ending relationship/researcher if leaving institution – evidence of impact must be captured before departure
Be able to demonstrate that without the research, the impact would not have occurred: how has the research made the difference?

The University now uses the Figshare data repository alongside USIR in order for researchers to store evidence relating to their research.
It is therefore good practice for all researchers to begin storing all their impact evidence in Figshare from now onwards so that an institutional repository of impact case study evidence can be built upon.
Currently, Figshare accounts have been created for all those researchers within each School who have been identified as potentials for submitting an impact case study to REF2021 and beyond.
Figshare can be accessed at the following link: https://salford.figshare.com/
Figshare also run monthly webinars to help researchers understand the basics of the system and it is highly recommended that you register for one of these at the following address:
https://zoom.us/webinar/register/WN_5kx95ST4RC-XKMYlguumgw
Remember: the earlier you begin collecting and collating your impact evidence, the easier it will make the final impact case study submission!
Leave a comment
---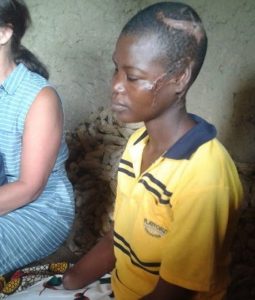 Leave a comment
---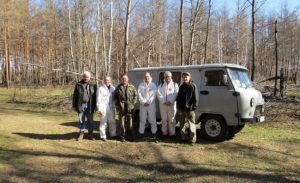 Dr Wood (second from left) and Dr Entwistle (4th from left) with some of their 'RED FIRE' collaborators at the edge of the Red Forest
Award-winning researcher, Dr Mike Wood, is back in Chernobyl.  This time he's accompanied by fellow Salford academic, Dr Neil Entwistle, as they undertake fieldwork in Chernobyl's 'Red Forest' for their latest NERC grant.
The Red Forest is the most anthropogenically contaminated radioactive ecosystem on earth.  Located just a few kilometres from the Chernobyl Nuclear Power Plant where the 1986 accident occurred, this 4 – 6 square kilometres area of coniferous forest was killed by high radiation levels.  Before the trees died, their needles turned a red/orange colour and the area was named the Red Forest.  In the 30 years since the accident, the area has transitioned into a deciduous woodland (deciduous trees are more resistant to radiation than conifers).
A severe fire in the Red Forest during July 2016 was reported to have burnt approximately 80 percent of the forest. This presented a unique opportunity to study the effect of fire on i) radionuclide mobility/bioavailability and ii) the impact of radiation on the recovery of the forest ecosystems exposed to another stressor (ie. fire).
The new NERC grant, RED FIRE (Radioactive Environment Damaged by Fire: a Forest in Recovery), is funding an international research team to study the aftermath of the fire. Dr Wood and Dr Entwistle, both from the School of Environment & Life Sciences, are working in collaboration with the Centre for Ecology & Hydrology, University of Nottingham, Chornobyl Center, the Ukrainian Institute of Agricultural Radiology and the Norwegian University of Life Sciences.
The team are using a combination of techniques, from soil analysis to drones, to study the fire damages area.  The project builds on Dr Wood's previous radioecology research collaborations, including those developed through the NERC TREE project (www.ceh.ac.uk/TREE).  Dr Entwistle, an expert in drone-based research, is a new and valuable addition to the research team due to his specialist expertise.
RED FIRE is led by Prof Nick Beresford at the Centre for Ecology & Hydrology.  Initial findings from the project will be reported at the 4th International Conference on Radioecology and Environmental Radioactivity (ICRER) in Berlin in September 2017.
Mike will be doing a special Alumni Lecture in London on Thursday 25th May (6-8.30pm) at The Royal Institution, 21 Albemarle Street, W1S 4BS. In his lecture 'Life in the shadow of Chernobyl' he will take you on a journey through this environment, introduce you to some of the animals that live there and explain how his team's findings are challenging some recent publications on the effects of radiation on Chernobyl wildlife.
Leave a comment
---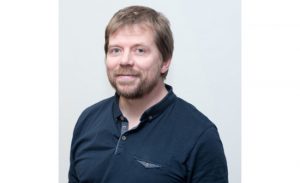 Professorial Inaugural Lecture: Professor Joseph Jackson
Tuesday 18 July 5.30pm Peel Building, Room 337
Join us for the inaugural lecture of Professor Joseph Jackson, Chair in Parasitology in the School of Environment & Life Sciences.
Joe gained his PhD in Parasitology from the University of London, and took up his post at Salford in December 2015, joining us from Aberystwyth University.
Joe's research looks at how the immune system is affected by the environment we inhabit and should be defined as a "real-world trait". He says:
"The immune system is a key determinant of individual health, but has evolved to function in a natural environment – rather than in the artificial environments that we live in today. Furthermore, most of what we understand about immunology comes from unnatural laboratory models that don't allow for the effect of realistic environmental variation.  Studies in naturally-occurring vertebrates are helping us to understand how immunity is adapted to respond to the natural environment. This knowledge may, in turn, help us tailor our environments and lifestyles (or those of other animals of interest) in ways that lead to a healthier immune system."
Leave a comment
---