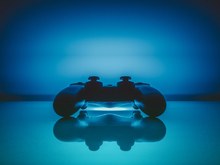 The University of Salford Centre for Sports Business, in collaboration with The Digital Cluster (part of CARe), and World Gaming Executives is hosting a one-day symposium on the 2nd November 2016 at the University of Salford at MediaCityUK on eSports and the Future of Sport.
This event will include talks by leading academics in the field, and those working in the management and provision of eSports. This will explore the rapidly developing business of eSports, and consider its relationship and synergies with the changing nature of more traditional sports.
The event is free and open to anyone interested eSports, the business of digital gaming, digital media, or the changing nature of professional sports.
Confirmed speakers include:
Prof. Garry Crawford, University of Salford
Prof. Andy Miah, University of Salford
Chester King, CEO International eGames Group
Trevor Keane, Celtic eSports League
Andrew Nixon, Sheridans (Media Law)
Dr Mark Johnson & Dr Jamie Woodcock, York Digital Hub
Carleigh Morgan, Kings College London
Dominic Sacco, British eSports Association
Malph Minns, Strive Sponsorship
Book Tickets Here
For more information contact: Professor Garry Crawford: g.crawford@salford.ac.uk.
Follow Professor Crawford on Twitter https://twitter.com/CultSociologist
---
Tags:
Andrew Nixon
,
British eSports Association
,
Carleigh Morgan
,
Chester King
,
digital gaming
,
digital media
,
Dominic Sacco
,
Dr Jamie Woodcock
,
Dr Mark Johnson
,
eSports
,
eSports League
,
International eGames Group
,
Kings College London
,
Malph Minns
,
Media Law
,
mediacity
,
professional sports
,
Professor Andy Miah
,
Professor Crawford
,
Professor Garry Crawford
,
Strive Sponsorship
,
symposium
,
Trevor Keane
,
university of salford
,
York Digital Hub
Posted in
general
---
Leave a comment
---