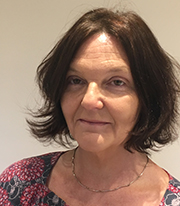 Dr Jacqueline Leigh moved into academia from being a Senior Nurse Manager in the NHS. Since qualifying as a registered nurse in 1986 Jacqueline has maintained her professional registration and gained a BSc (Hons) in Nursing and Masters in Health Professional Education. She also completed her PhD in 2012 and in 2017 was awarded Principal Fellow Higher Education Academy.
Her continual professional development has resulted in changes that have been made within the areas of healthcare leadership and management, pedagogical research and health professional practice. This has culminated into being appointed the first Reader Teaching and Learning, Health Professional Education at the University of Salford.
Impact of work
Over the years she has developed strong strategic partnerships that inspire a commitment to learning by both academics and students within the field of health professional education. Impact is the bringing together of the right stakeholders from NHS and private, voluntary and independent health and social care organisations across Greater Manchester to develop and implement strategies to address quality assurance in relation to: the UK Nursing and Midwifery Council (NMC) professional requirements for undergraduate pre-registration nursing practice placements; and Health Education England North West and Department of Health directives.
An advocate for evidence based education, teaching and assessment Jacqueline innovates curriculum and assessment and supports workforce development through teaching and learning excellence. She is committed to supporting others in engaging in academic scholarship and professional development through which she is able to ensure that every academic has the potential to disseminate good practice.
Plans for the future
Jacqueline is a strategic champion at the University of Salford and Non-Executive Director at Healthwatch Salford which enables her to influence the healthcare services being developed to improve patient experience in Salford.
In the future she will continue to work with others to help them face the challenges of an evolving higher education system and the changes which are taking place within the field of health professional education.
What it Means to be a National Teaching Fellow
Leave a comment
---