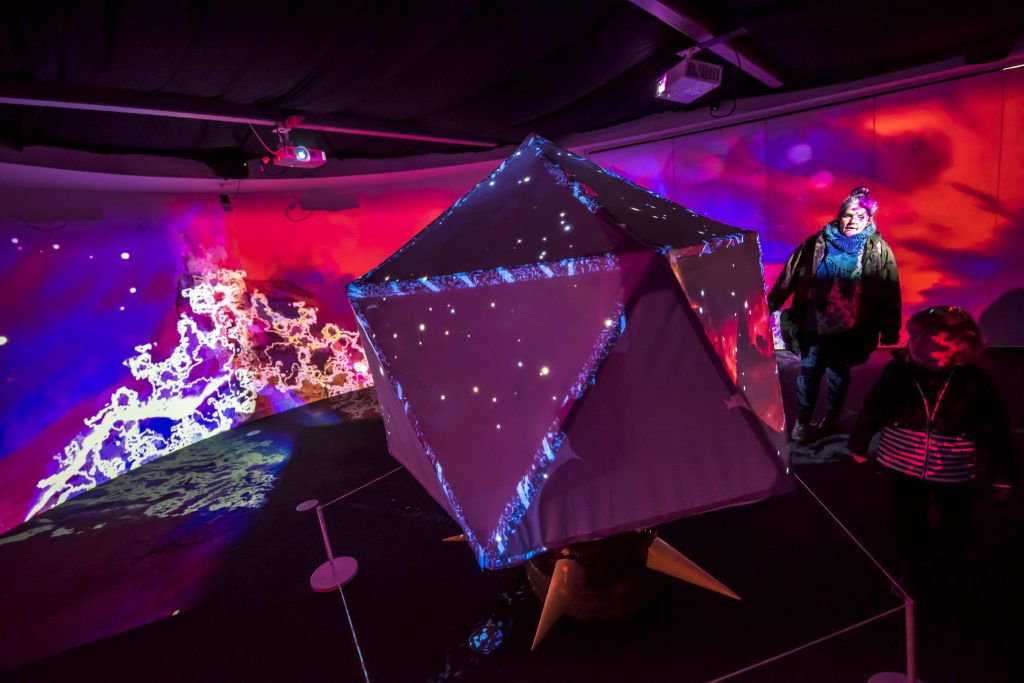 A mesmerising, immersive installation commissioned by University of Salford took pride of place in our Media City campus building this week attracting a public audience of over 2500 people as part of Lightwaves 2022, a contemporary light festival produced by Quays Culture.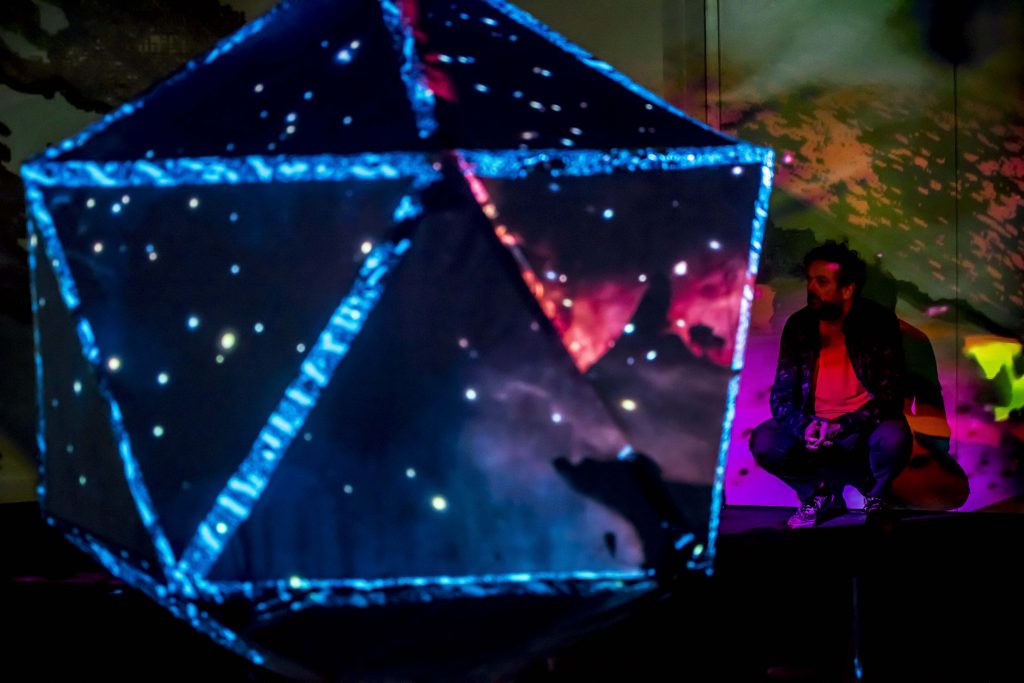 This inspiring sci/art collaboration between artist Paul Miller and Professor Chloe James with the support of the Creative Technical Demonstrators (School of Art, Media & Creative Technologies) at Media City Campus. The work took inspiration from James' microbiological research into a type of virus called a bacteriophage (or phage for short). The artwork took the audience on a journey into a hidden inner world.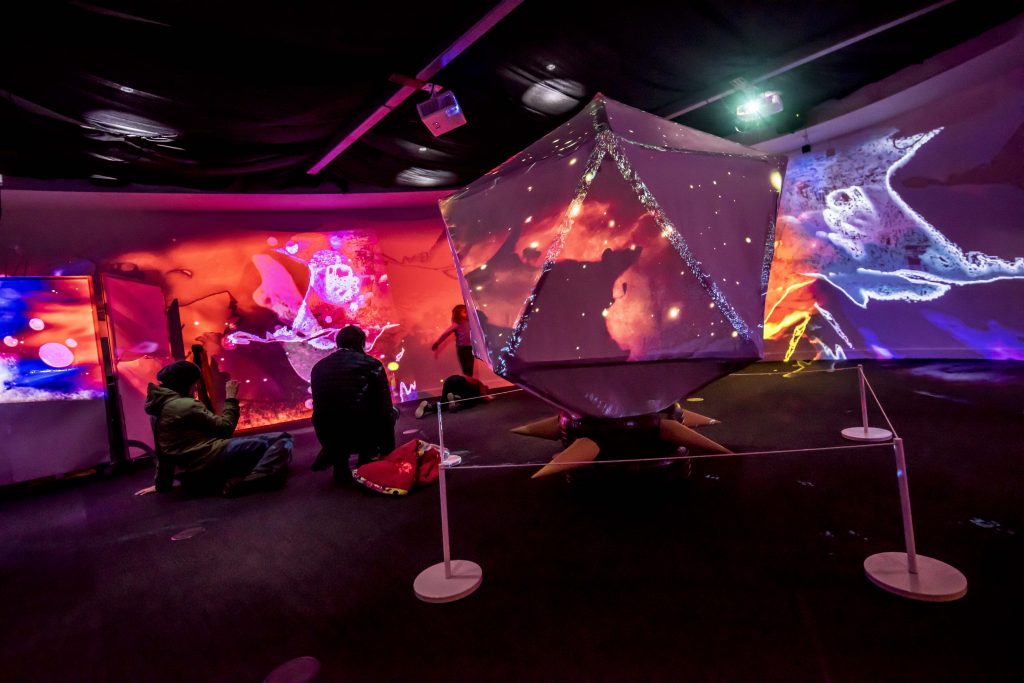 Entering the space through a black curtain and hearing heavy breathing, you were immersed in world evocative of being deep inside lung tissue whilst on the outer reaches of the galaxy. The visuals played with colourful, high contrast, microbiological imagery of inner space and blended this with deep space imagery from the cosmos, reminding me of the microscopic journeys taken in the films Inner Space (1987) or its predecessor Fantastic Voyage (1966).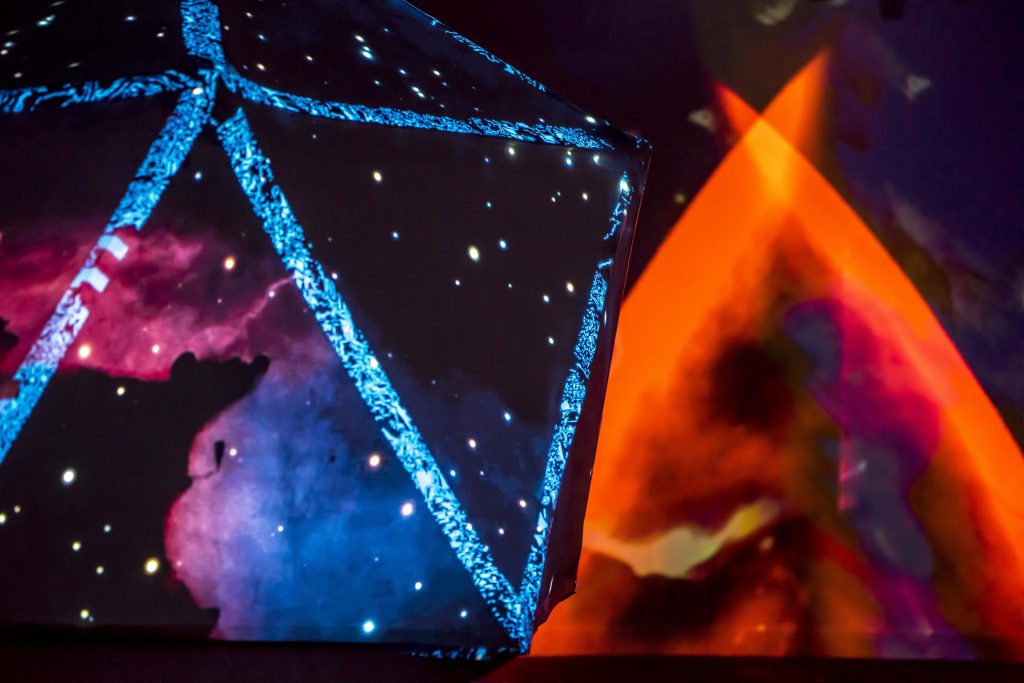 The 180-degree digital projection mapped video was accompanied by an ambient electro orchestral soundtrack that evolved from minimal to euphoric over the 50-minute cycle of the piece. The layers of video reacted to the sound, altering shapes and colours that made each cycle unique.
In the centre of the space a giant phage head was incorporated into the projection map and the audience could interact with the visuals by using light sensitive controllers that played with the contrast and colour as well as making objects such as phages appear and fly past on the screen.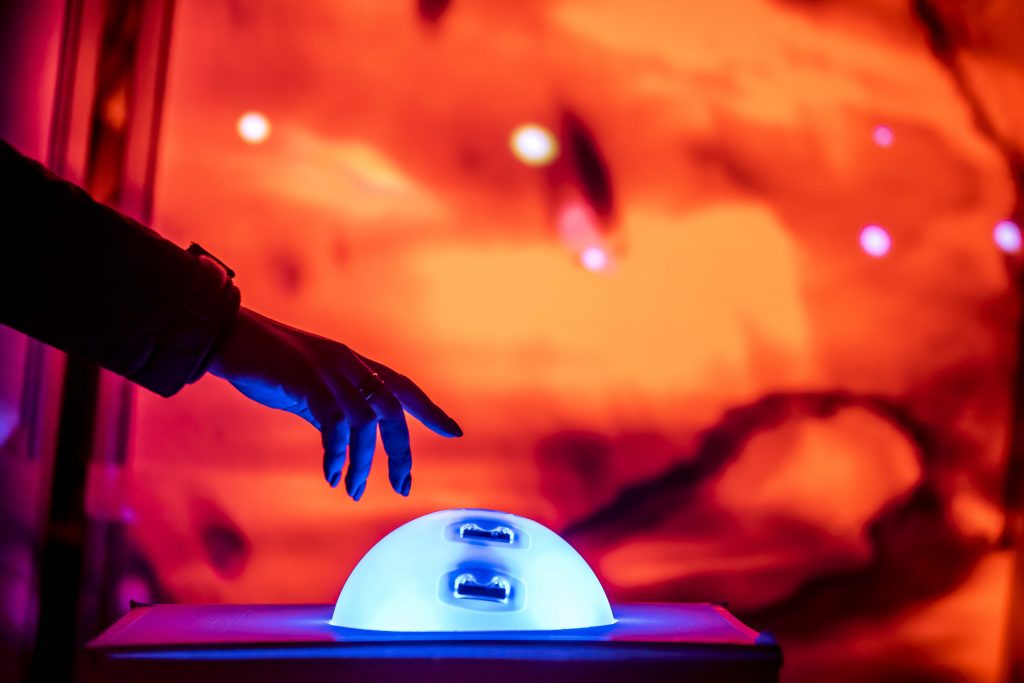 An audience of all ages engaged with the work, with some spending considerable time inside and others coming back for repeat visits to the calming and meditative space. The art experience became a gateway for the audience to engage learn more about the scientific research taking place at University of Salford, allowing us to transfer knowledge often only found in academia out into the wider community.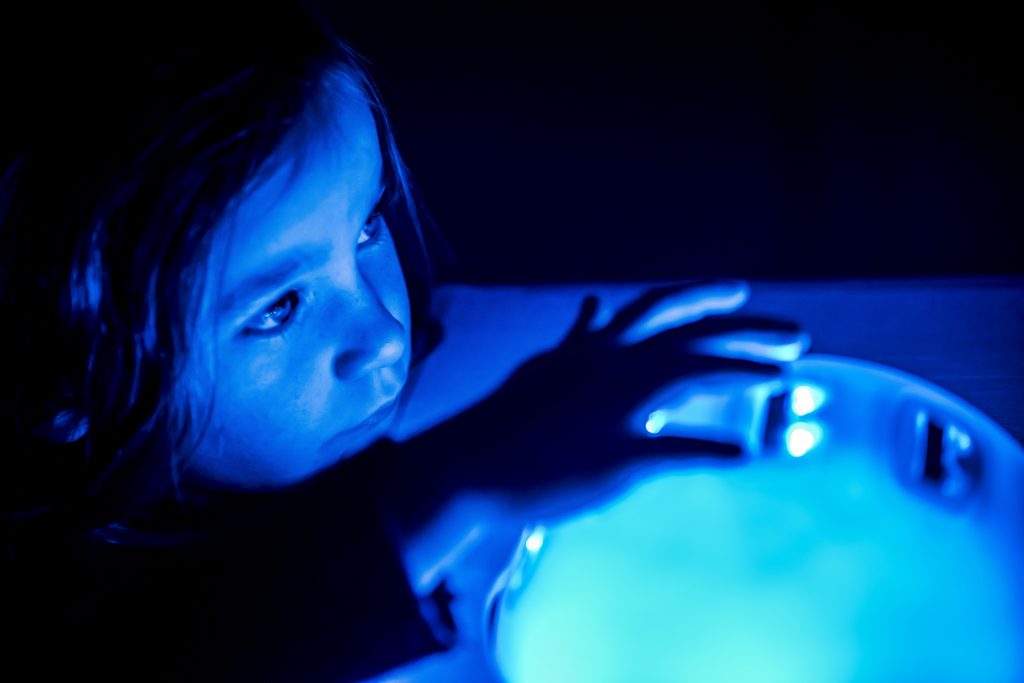 In the next article we will look in more detail at the co-creation and cross department collaboration behind the activity and the learning and artistic responses of our students from students at the School of Arts Media and Creative Technology.