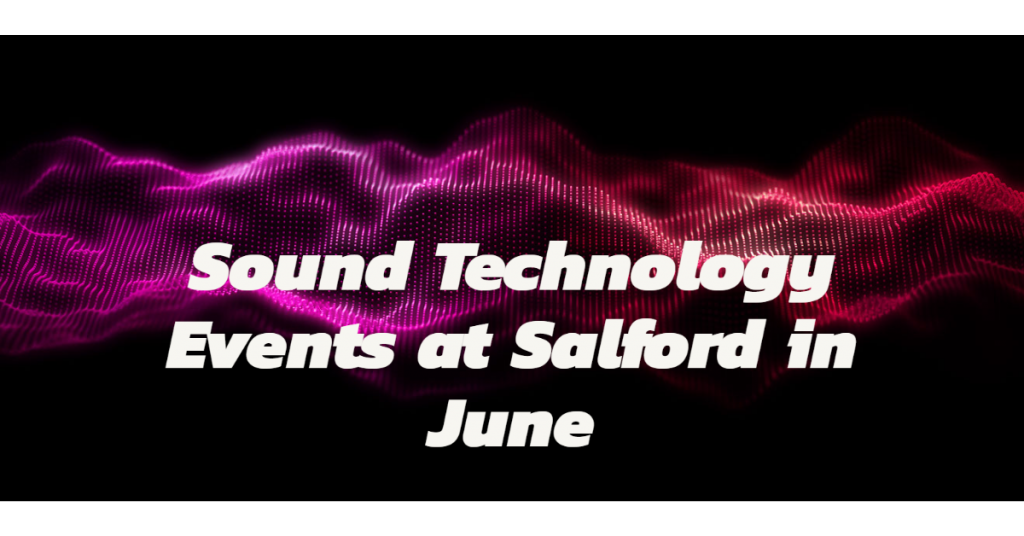 Here is a round up of some fantastic events that will engage public audiences and industry professionals alike this month….
---
Talk: A Celebration of Architectural Acoustic Aberrations, by Prof Trevor Cox is Professor of Acoustic Engineering at the University of Salford, Wednesday 14th June, 6-7pm with drinks reception for 5:15pm.
This talk celebrates extraordinary architectural sounds and other acoustic 'defects' that usually arise by chance, being an accidental by-product of geometry. Examples include Echo Bridge in Massachusetts and the whispering gallery in St Paul's in London. As well as examining these an other examples in detail, using prediction models, it will explore what sound effects could be created if designers deliberately set out to maximise acoustic aberrations.
The event is free and will take place at University of Manchester as part of The International conference Phononics, 12-16 June, 2023 www.phononics2023.org

Find out more and book your free place here
---
Festival: Spatial Audio Festival '23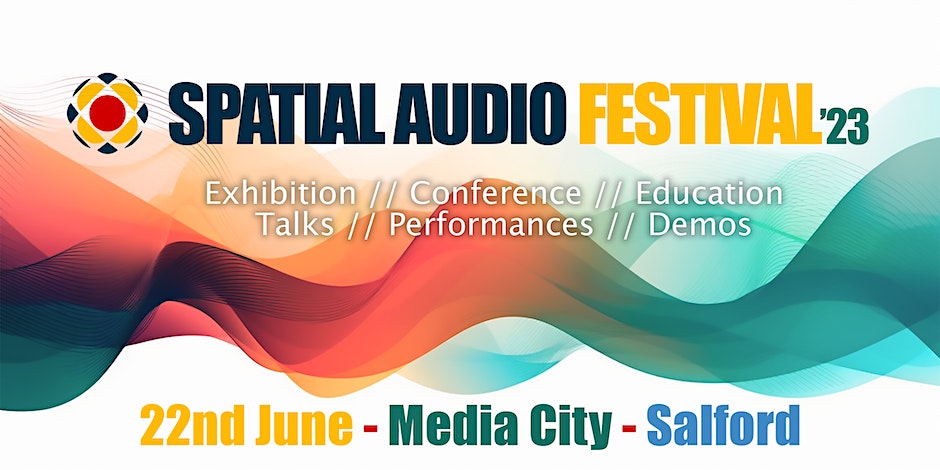 Immerse yourself in a new dimension of sound. Join us for expert insights on cutting-edge spatial audio technology.
In the Heart of MediaCity UK, join industry experts to share their insights through talks, demonstrations, discussions, and workshops. Featuring unique live performance demonstrations through d&b's spatial audio soundscape system featuring 808 State's Graham Massey, The Cinematic Orchestra's guitarist Stuart McCallum, and more.
Spatial audio is an innovative technology that spans various sectors such as Post-Production, Gaming, VR, Music, Events & Performance, Theatre, Consumer & Pro Audio Manufacturing, and more. This event will ignite cross-industry conversations and collaboration, providing attendees with a fun and engaging experience.
Our partners include industry leaders such as, Avid Technologies, d&b Audiotechnik, BBC R&D, Tube UK, Mediaspec, Salford University, UKAN, and more.
---
Symposium: Salford Sound Symposium 2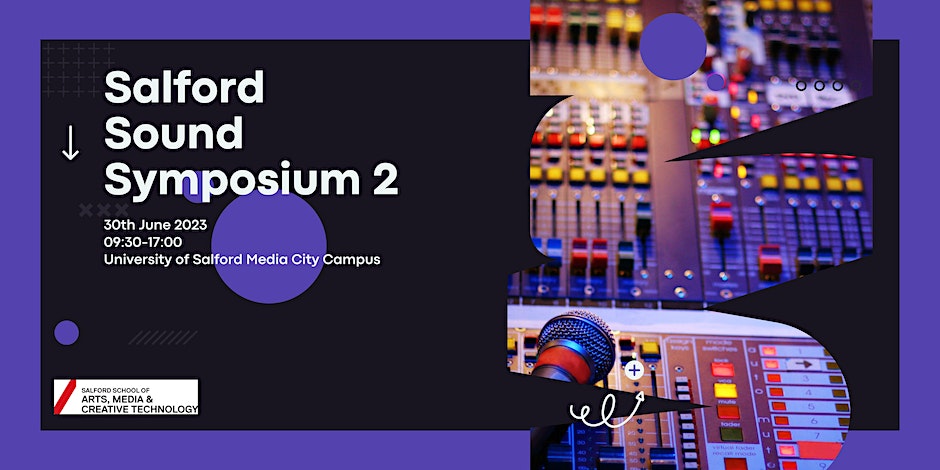 This interdisciplinary event features a range of speakers and practitioners working across film, TV, radio, music games and installations. The symposium will include live performance and demonstrations of practice-research. Theory, practice, production, composition, collaboration, and innovation all combined in one unmissable event!
Speakers include:
Dr Adam Hart, a specialist in audio programming, studio composition and creative applications of technology.
Professor Alan Williams, a composer and writer on contemporary music and culture.
Dr Brona Martin, a composer and researcher within Creative Music Technology with interests in soundscape composition, immersive surround sound technologies, acoustic ecology and community engagement.
Dr Billy Glew, a lecturer in Film Production at the University of Salford and is a filmmaker, sound designer and sound mixer.
Naomi Kashiwagi is an award-winning artist, musician, composer and creative producer. She produces visual art, sound works, music, compositions, graphic scores, installations, performances and events.
Paul Farrer, one of the UK's most successful media composers. In a career spanning more than 30 years he has composed music for some of the biggest programmes on British television.
Danny Saul, a London-based composer working in film and television. He is co-composer for the No.1 Netflix show The Last Kingdom (2018-2023) and the feature length instalment Seven Kings Must Die (2023), alongside Lunn and multi-award-winning Faroese vocal sensation Eivor Palsdottir.
Sara Parker, an award-winning radio producer, working mainly for BBC Radio. Her montage style gives voice to individuals and communities, often covering hard-edged social issues from prostitution and pornography to teenage violence and suicide.
Katrina Porteous is a freelance poet, historian and broadcaster, specialising in work on the theme of 'nature' in its widest sense, and 'place' in its deepest.
Adam Fowler a maker of radio documentaries for nearly 25 years, mostly for BBC Radio 4 in the UK. In the course of his feature-making he has lived with Chukchi reindeer herders in the Russian Far Northeast, attended the Maha Kumbh Mela in Allahabad, recorded the 'sounds' of the Northern Lights in Alaska, and been the guest of several British prisons.
Read more about the the speakers and Book your free place here