Viv Bell, Academic Skills Consultant for Salford Business School gives her insights into keeping yourself motivated.
"I am a runner. I run because it's important for my mental and physical health and my overall aim is to get fit. During my regular morning run there are lots of obstacles in my way like dog poo, overhanging branches, low-lying bushes, wheelie bins, people and their dogs, squirrels and bumps in the pavement. Some days are really tough and I feel like my legs are made of concrete. I look up and my end point seems so far away and like I'm never going to reach it.
Doing your academic work is a lot like running; it can be hard to get started, sometimes you feel like you're not getting anywhere or your progress is really slow and it feels like you're never going to finish that assignment/trimester/degree. Being off campus can be challenging too when you're not interacting with your tutors and classmates as usual. So, what can we do to get started and stay motivated?
Here are my top three tips to set you on your way:

1. Change your perspective
Remember that dog poo I mentioned earlier? It's no longer an obstacle to be gotten over, it's a marker to show where I'm headed next. Pedestrians in the way? Not anymore, they are people I can connect with by giving them a smile or a wave. If they respond, it gives me a lift, a boost of energy and encourages me to carry on. If you feel like your last study session was a disaster, tilt your perspective. Can you think of any positives you got out of it, like learning one new thing or writing a great paragraph? If it really was a waste of time, is there anything you could do differently next time? Maybe you could work at a different time of day when you're more alert or sort out your notes more effectively so that you're ready to start right away when you sit down.

2. Set little goals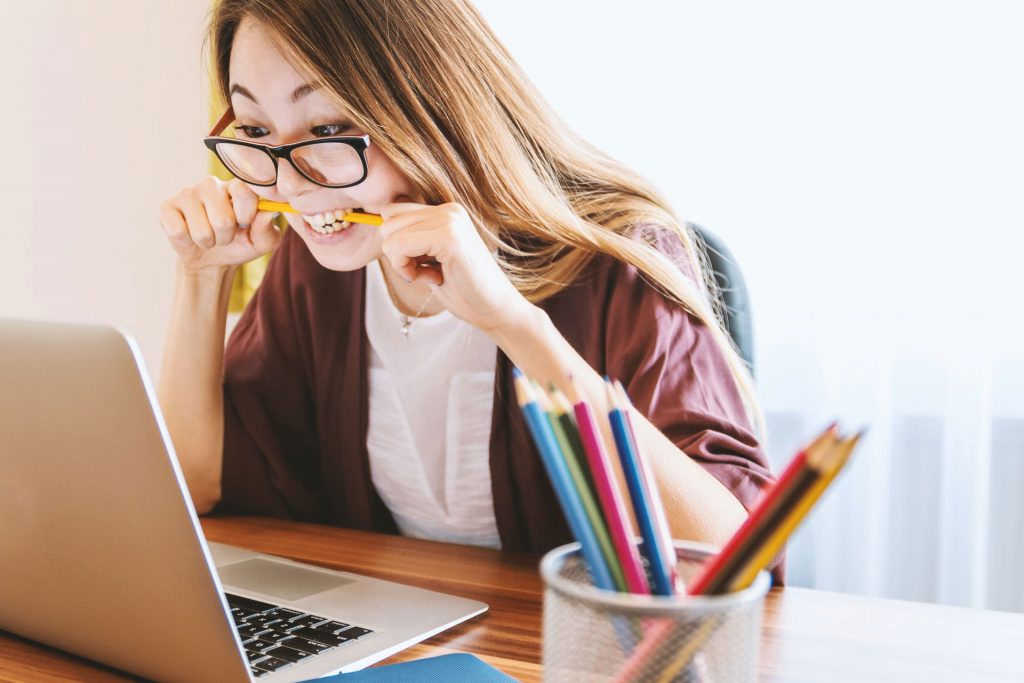 Looking up is a runner's downfall. Seeing the road stretching out into the never-ending distant horizon is a killer. So instead of looking up, I look down. See that leaf three steps ahead of me? That's what I'm aiming for. A lamppost, a twig or a crack in the pavement can also be used as little milestones to reach. With your studies, little goals could be turning on your laptop and logging into Blackboard to check your tutor's announcements, writing one sentence in five minutes or making a plan. It could be reading a paragraph from a journal article and making some meaningful notes in the column. All these small acts count towards the overall goal whether it's writing an essay, creating a presentation or preparing for a seminar.
3. Celebrate your achievements
I've done a lot of stuff in my life and running gives me time to reflect on them and use them to keep motivated and keep on running. When I start to wane and drift into thinking 'I can't do it' or 'maybe I should just walk', I stop the doubts by reminding myself that 'I've done a marathon, given birth to two children and done stand-up comedy', so I can definitely keep putting one step in front of the other.
Have a think about your achievements – what are your big wins so far? Feel like you haven't got any? Think again. Getting onto your course is a major accomplishment, so be proud of it. Did you give a fab presentation in your first year? Boom. Had some positive feedback about your last assignment? Boom. Take some time to really appreciate what you've done and how far you've come.

I hope these pointers have given you chance to reboot your motivation for studying but if you are struggling, remember we're here to help you to reach your goals – one step at a time."
Helpful resources
Want to know more strategies for coping with your studies?
Sign up to our Academic Resilience or Motivation workshops.
Need help developing your research, study or digital skills?
 Check out the Personal Effectiveness section on the Skills website.
Are you struggling with your emotional wellbeing?
Our Wellbeing and counselling team are here to support you.
If you need specific advice about your academic work, contact your tutors.