Ahhh, student accommodation. Whether you're about to start your first year living in halls or you've moved into a student house, let's face it, some places don't feel very homely at all.
Walls that could do with a lot more than just a little lick of paint, dull carpets that look as though they've been down for years and obviously mismatched furniture. Anyone with just a student budget to play with will have had the pleasure of moving into somewhere like this.
Even if you live in a brand spanking new house or newly built halls, you'll want to give your space the personal touch and make it a little more homely. Sure, you still want to have enough money left over to eat (or more importantly, for nights out), so these tips are all cheap and easy. After all, it's the little things that make a house a home.
First things first, take down any weird and ugly paintings from the walls
This applies to student houses mostly. What is it with landlords deciding to hang the worst decorations that they can find? Sure, they might be trying to hide the peeling walls, but you'll wish they didn't bother. As soon as you get the keys for your new house, take every last one down and hide them under the sofa or in a cupboard until the day you move out. Honestly, just do it.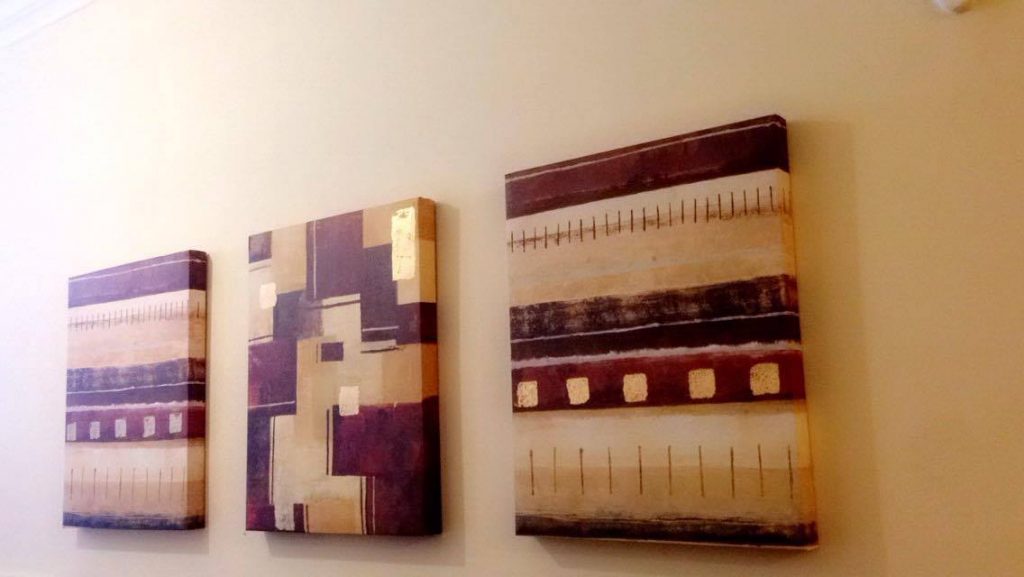 You'll definitely want to organise a house outing to the nearest IKEA
IKEA is basically a big, colourful playground for grown-ups. Once you have your own space, you're technically a grown-up and a trip to IKEA will undoubtedly be the highlight of your week. Grab your housemates and see what cheap and cheerful treasures you can find. From candles to plants, from rugs to plates, they really have it all. Also, make sure to go first thing in the morning, the breakfast is to die for.
Spend some time labelling every door in the house with stickers
Sure, it might seem childish, but why not? Customising the doors with stickers is a nice and easy way of bringing a bit of personality to your house or accommodation. There's also less chance of stumbling into the wrong room when getting home late from a night out! We picked up these stickers in Poundland. Bargain! Just make sure anything you use comes off easily and doesn't cause any damage – you need to get that security deposit back!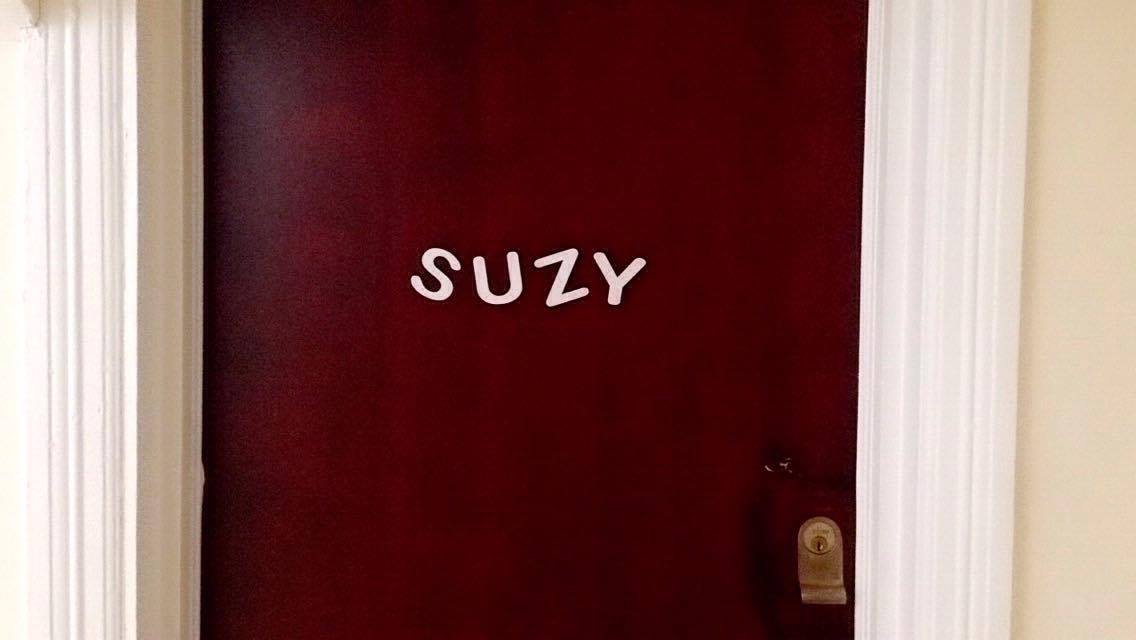 Simply disguise any old fashioned furniture
Do the complimentary sofas and chairs look like something found in your great aunt's house? Of course they do. Cover them with colourful throws and pair with funky cushions. This can really help to brighten up the dingy living room and makes evenings spent chilling in front of the TV a lot more cosy.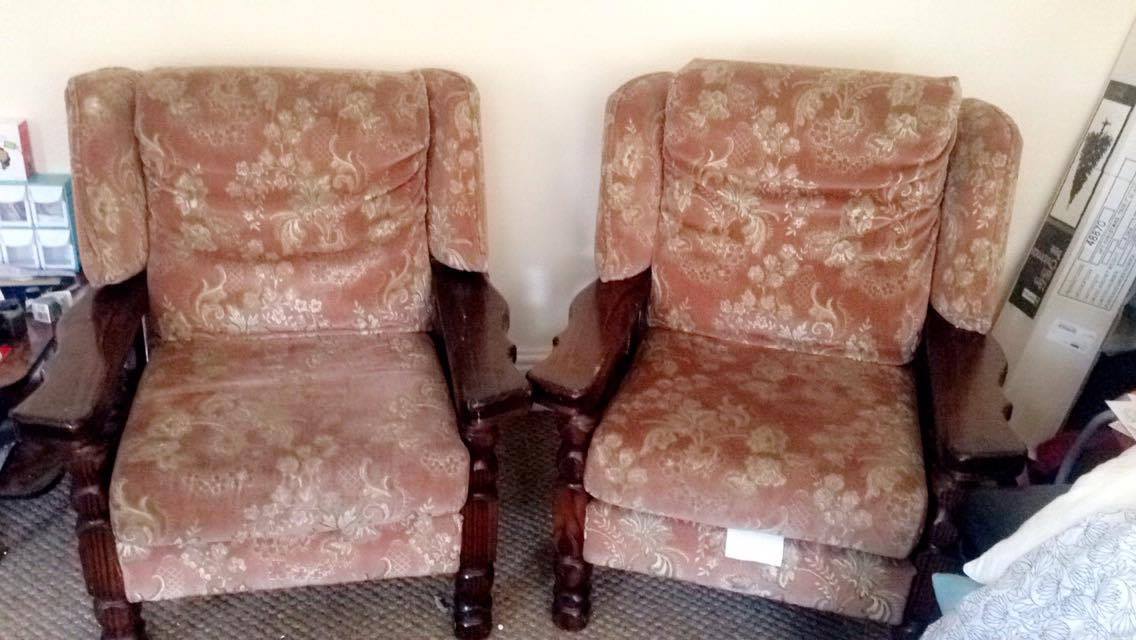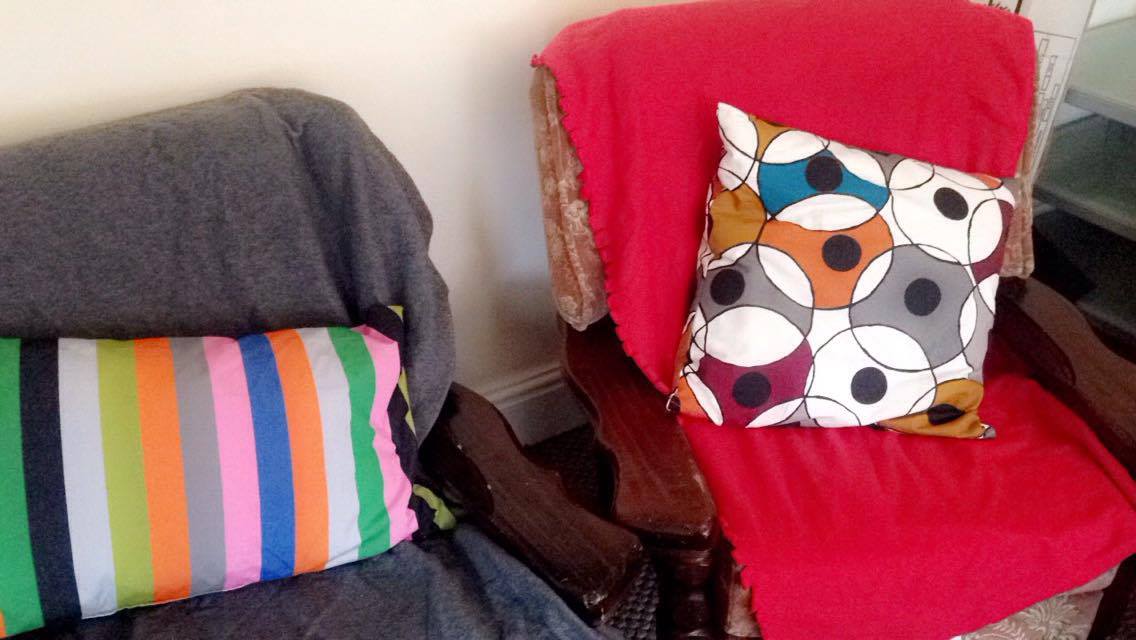 Have a crockery haul
Now is the perfect time to invest in new patterned plates, funky glasses and mugs and colourful cutlery. You can usually pick up most single items for cheap in high street shops or supermarkets.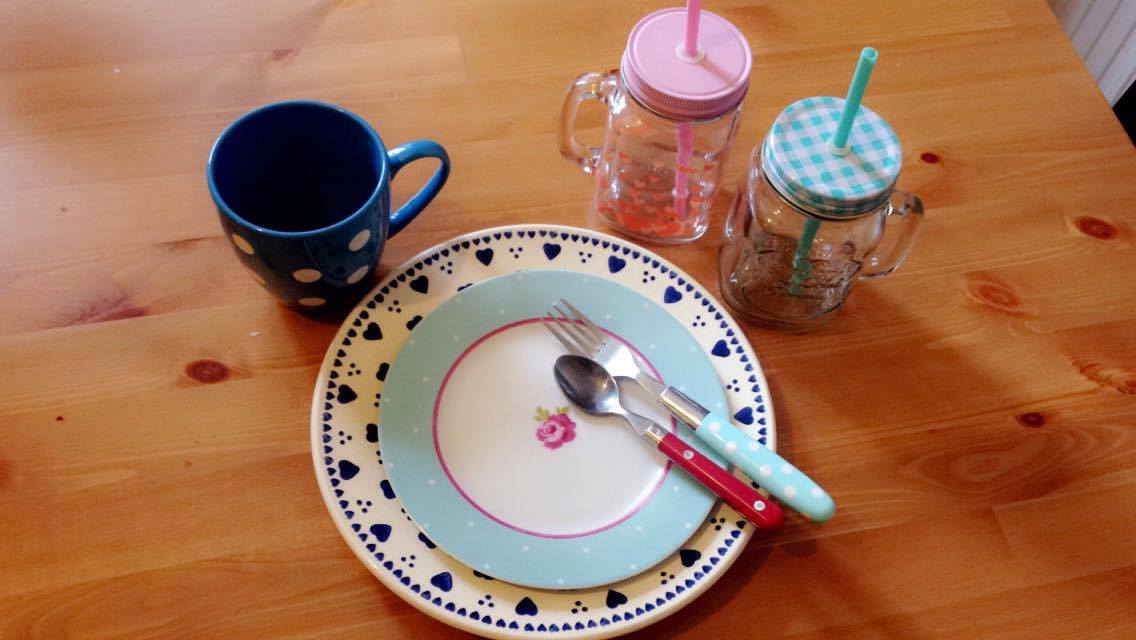 PLANTS. Lots of plants. And flowers
Nothing makes a room look and smell nicer than plants and flowers. Dot them in every room, but remember to water them! You'll get an instant burst of freshness that a can of air freshener just won't beat. You can also find some really cool plant pots, or grab some glitter and paint and customise your own.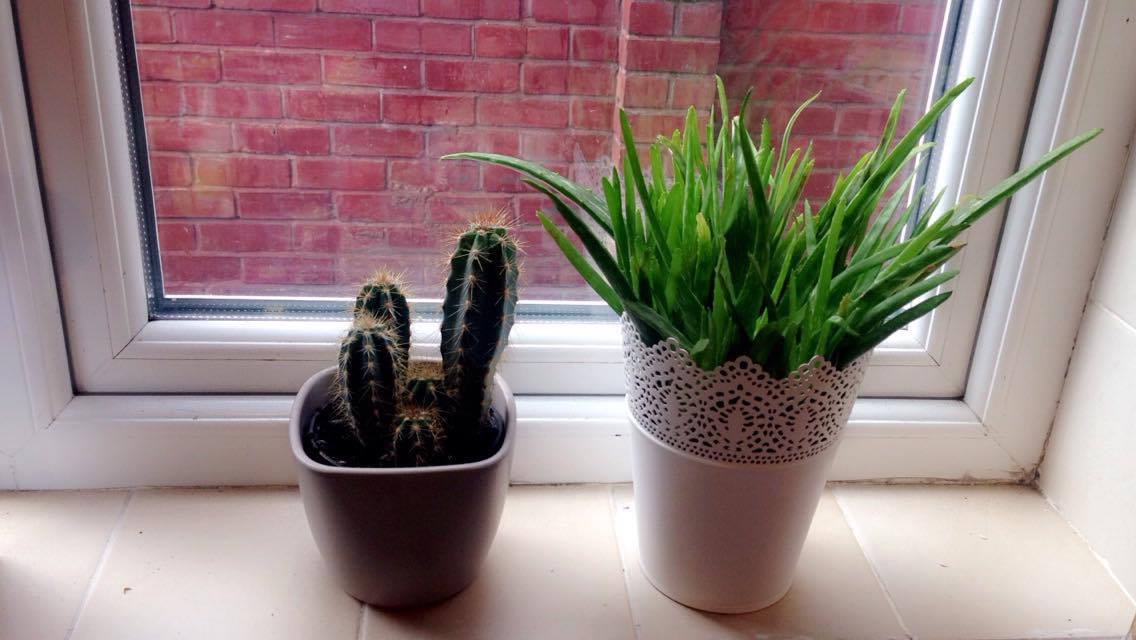 Get yourself organised, in style
Buy a house calendar and keep it in the kitchen or living room. You can all add your deadlines and planned nights out to it, keeping everyone updated. You can also keep one in your own room too. Super organisation!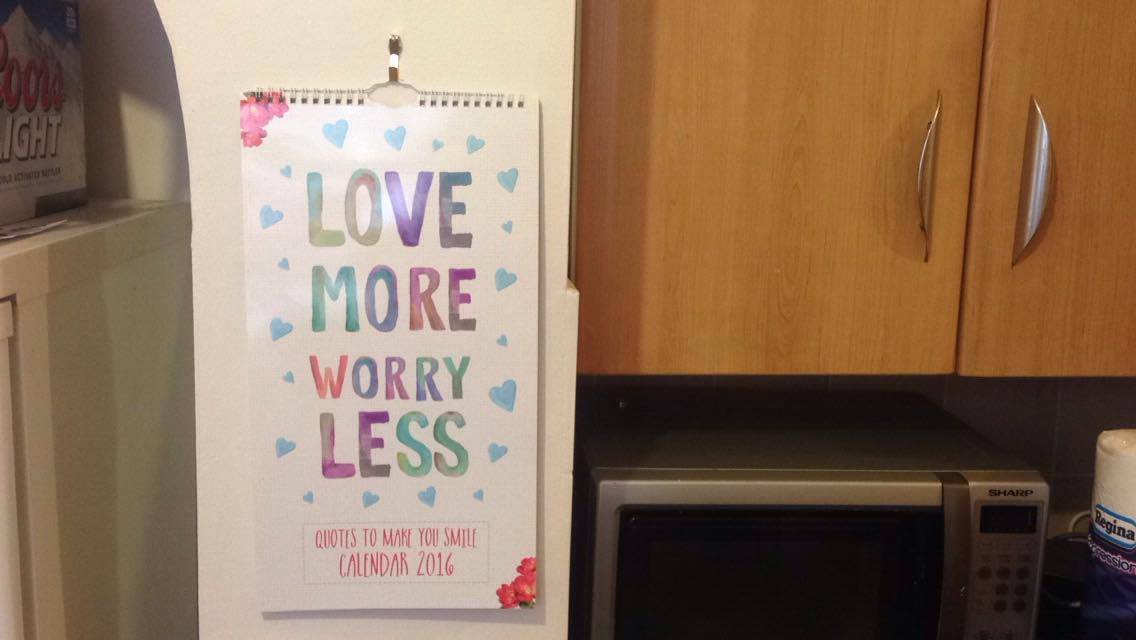 Get creative with the wall decorations
Remember I said to take down all the weird art from the walls? Bunting is a lovely alternative. You could spend an afternoon making your own, find some online or in the shops or even get your gran to make you some. It looks so pretty. If bunting isn't your thing, posters work. Hanging photos is another idea. Get your favourite snaps of you and your friends printed out and hung on the wall using string and pegs. It's easy to do, is a great way to relive your university memories so far, and looks creative.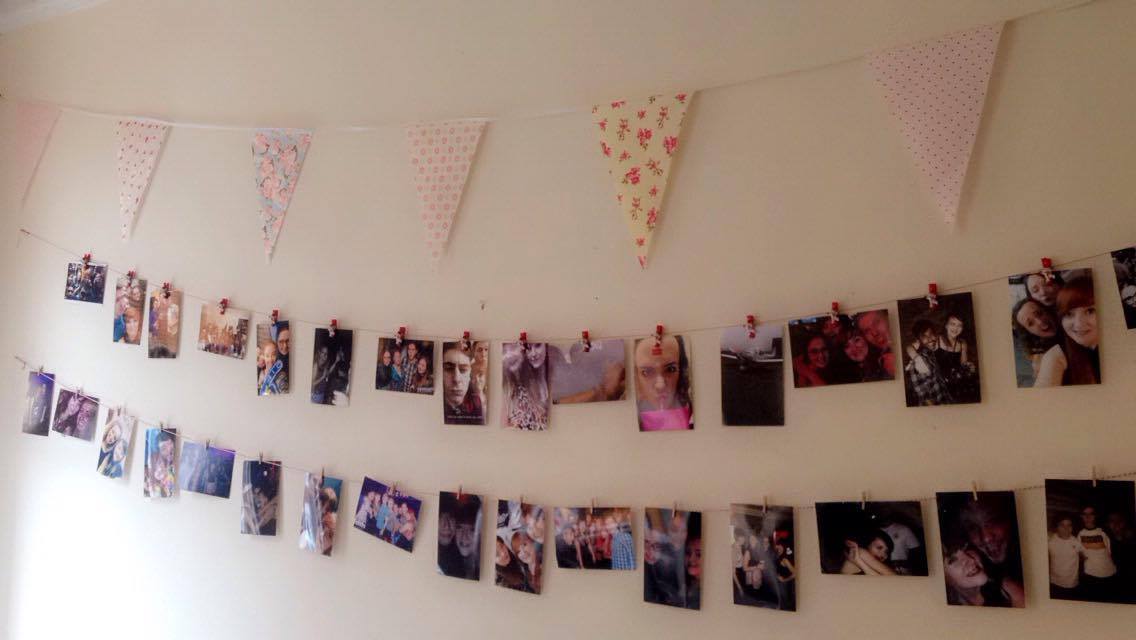 Make the bathroom look as pleasant as you can
Bathrooms in student houses are pretty bog standard. However, picking up little bits like a patterned shower curtain and a nice toothbrush holder instantly make the room seem that little bit more homely. They're only cheap, so why not?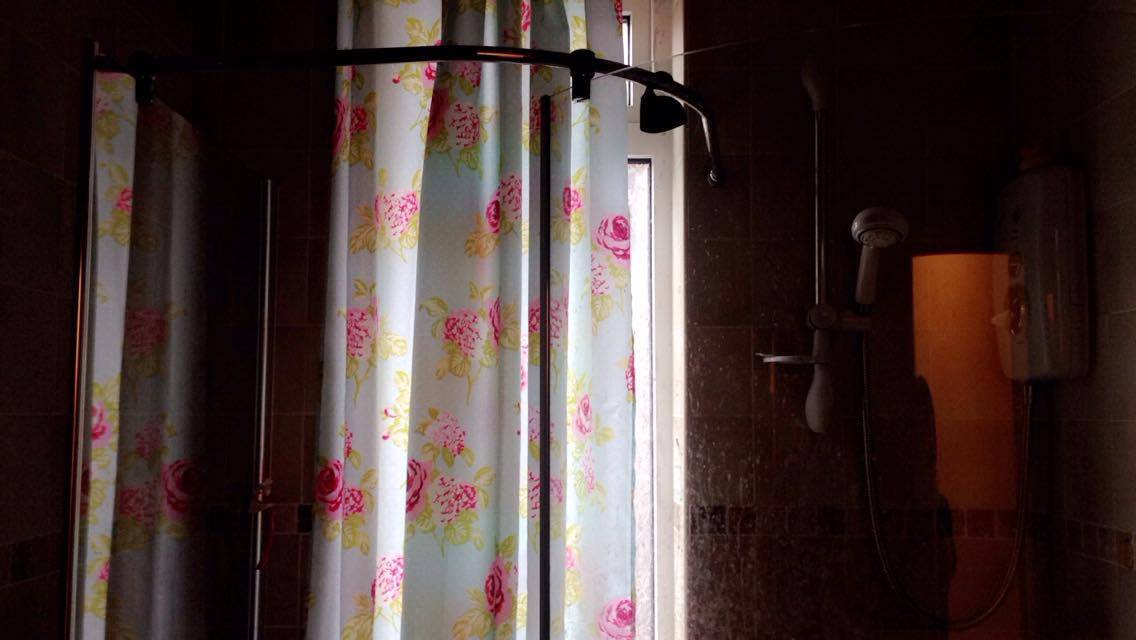 Candles are a great addition to any room. Why not make your own?
Keep hold of any empty branded alcohol bottles (you know, the ones that you only buy when there's an offer on) and use them as candle holders. You can get multipacks of candles for pennies and they look fab when the wax has dried down the bottle. They can be used as a table centre piece during meals. Fancy.
Cover the tatty carpets with rugs
You can complain as much as you want but it's very unlikely that the worn carpets will be replaced. Buy a nice, cheap rug and it'll instantly look like a different room. The one pictured below was bought from IKEA. Honestly, go. Now.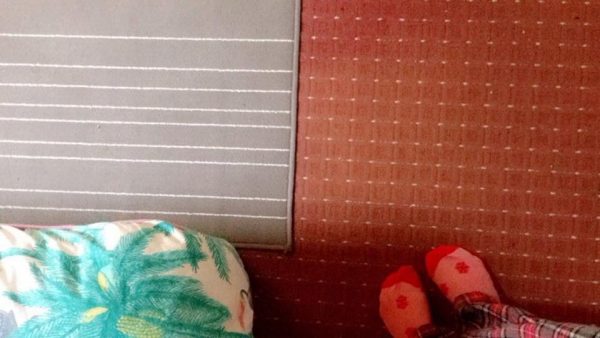 Turn your bedroom into a cosy, chill out space
After pitching in and helping to make the communal spaces look nice, you're left with free reign over your bedroom. Cover the walls with memories, photographs, fairy lights or posters. Pick up some funky bedding, Primark do some good ones for a small price. Display as many ornaments, keepsakes, plants and candles as you like and just put your own stamp on your personal haven.