Harry Yeung came from Hong Kong to study MSc Acoustics at the University of Salford. He tells us why he chose Salford and what he's enjoyed most about his time here.
Hi Harry, tell us why you chose to study in the UK.
At first I didn't really think about studying abroad, as it seemed a bit complicated! I was studying Computer Science in Hong Kong at the University of Science and Technology and I became an audiophile! I started to spend lots of money on very expensive equipment and make my own equipment; I even built my own speakers and amplifiers.
For four years my passion kept growing so I decided to come to Salford and study Acoustics. It's quite a specialist subject so there aren't many universities in the world where you can study this field.
What do you do on your course?
On our course we study room acoustics and transducer design, environmental noise, psychoacoustics and digital processing. Less technically, we study sound, how it's generated, how we perceive it, and how to make it sound "good". Specifically, we learn how to change the environment or the source of the sound to make it sound better.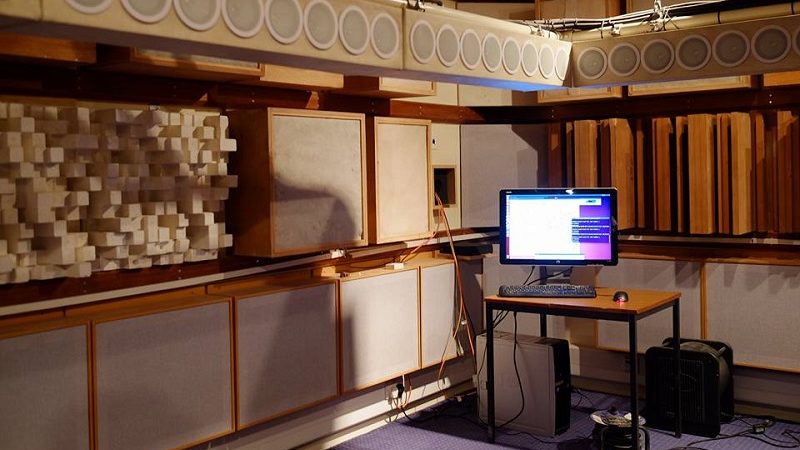 What's your favourite thing about the course?
My favourite thing is being taught exactly what I want to learn. I came here to learn about speaker design, which I'll learn about in the second semester. The course is taught by people who are extremely experienced in this field. They have a lot of career experience, such as Professor Trevor Cox, who is a former President of the Institute of Acoustics. In my view they're geniuses!
What's it like living in Salford?
I live in Peel Park Quarter, I'm on a quiet floor. The living environment here is really, really good compared to a crowded place like Hong Kong, maybe Salford is a bit too quiet for me! But it's still very convenient to live here. There's a lot of facilities around. It's quite close to Manchester City Centre and you can go to MediaCityUK by bus for free.
Do you spend much time in Manchester or MediaCityUK?
Mainly in Manchester. I go for the food and recently for the Christmas Markets. In Hong Kong we don't celebrate Christmas as early as over here. For me it was quite surprising; I thought, "What? It's just November!"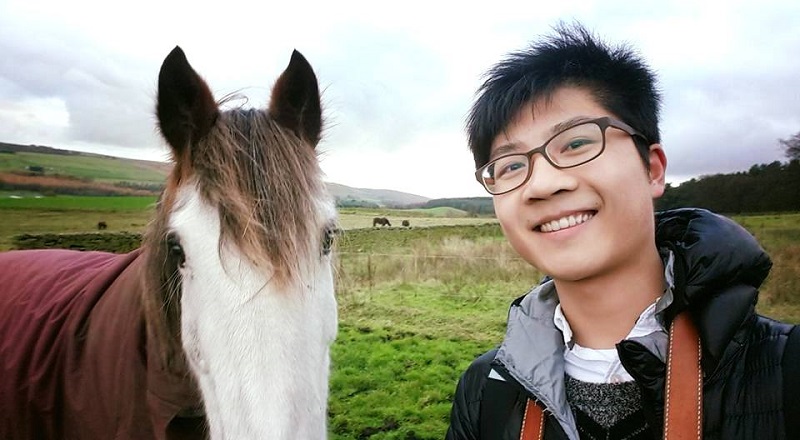 What's been your favourite moment at Salford so far?
I think it'd be the first time I went to the Atmosphere bar. When I moved in I didn't really know many people here but every night I heard noise in Atmosphere. So on my third day I went over to see what was happening. I made some friends right away, then you just go out together and meet even more people that way.
You're part of the Rambling Society, what's that like?
We go hiking probably about three times a month. I've been mainly in the Peak District which is quite close to us. I'm really enjoying it because there aren't landscapes like this in my hometown. One time it was a cloudy day with some rain. We still went hiking and at the end of the day it suddenly turned sunny. The view was just magnificent at the top of the mountain and the clouds opened up. A magnificent moment!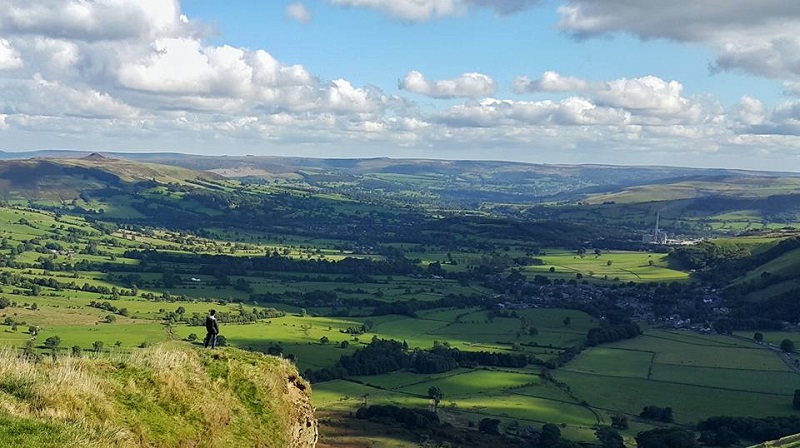 What would you say to someone considering studying at Salford?
For my course I'd say just come! If you're particularly interested in acoustics I'd say this is the best university to come to.
What else have you liked about your time here?
We've got the Anechoic Chamber here where we've been able to do some experiments. My course is highly connected with industry and there are good employment prospects for acoustics graduates.
What are your aspirations for the future?
I think working with audio is what I really want to do, it's my dream so I'll stay with that if I can.