Renowned for its musical history, it's no surprise that Manchester boasts a range of top music venues. Whether you're into indie, classical, hip-hop or house, the city offers huge gigs alongside smaller, intimate ones every single evening.
Studying at Salford means that these gigs are right on our doorstep and it's the ideal location for regular gig-goers. With live music constantly filling the city of Manchester, there are far too many incredible gig spots to include them all. So, after lots of thought, I've come up with five tried and tested venues that you definitely need to visit while studying in the area.
26 Oldham Street, Manchester, M1 1JN
Whether it's unsigned local bands or established musicians that you're after, this venue has it all. From the likes of Bloc Party, Snow Patrol, Arctic Monkeys and Salford graduates Everything Everything, this Northern Quarter gem has been the starting point for a range of musical giants. It's a cool and quirky place and you may even occasionally spot some Manchester superstars in the crowd. I've discovered a few local bands here, such as JELA, President Ray-Gun and Kashmere.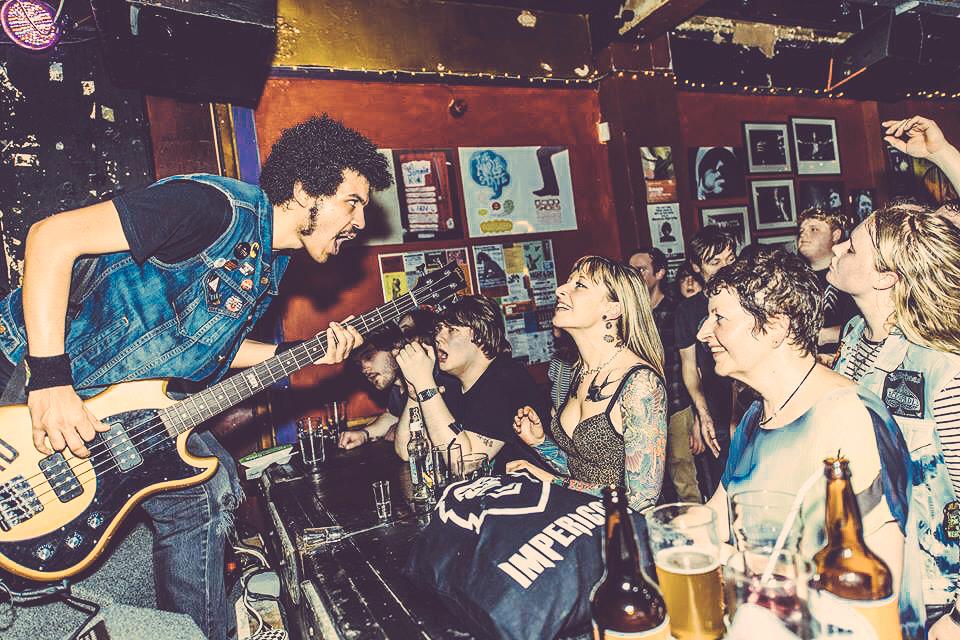 135 Grosvenor Street, Manchester, M1 7HE
This independent bar and venue is spread across three floors, with the music hall located on the first floor. The refurbished hall still holds a historic feel and features a massive mirror ball, velvet curtains and a domed ceiling. The intimate stage has seen some of the "biggest names in music" within the early stages of their career including Peace, Marmozets and Kate Tempest. The venue also hosts regular club nights which are very popular.
27 Peter Street, Manchester, M2 5QR
Located in a refurbished historic chapel, this stunning purpose built music hall is set to become "one of the most atmospheric music and events venues in the UK." The past twelve months have seen live shows from Sam Smith, Manic Street Preachers and Bear's Den. From the intricate ceiling to the stained glass windows, this venue is one of a kind and provides each gig with a very special atmosphere.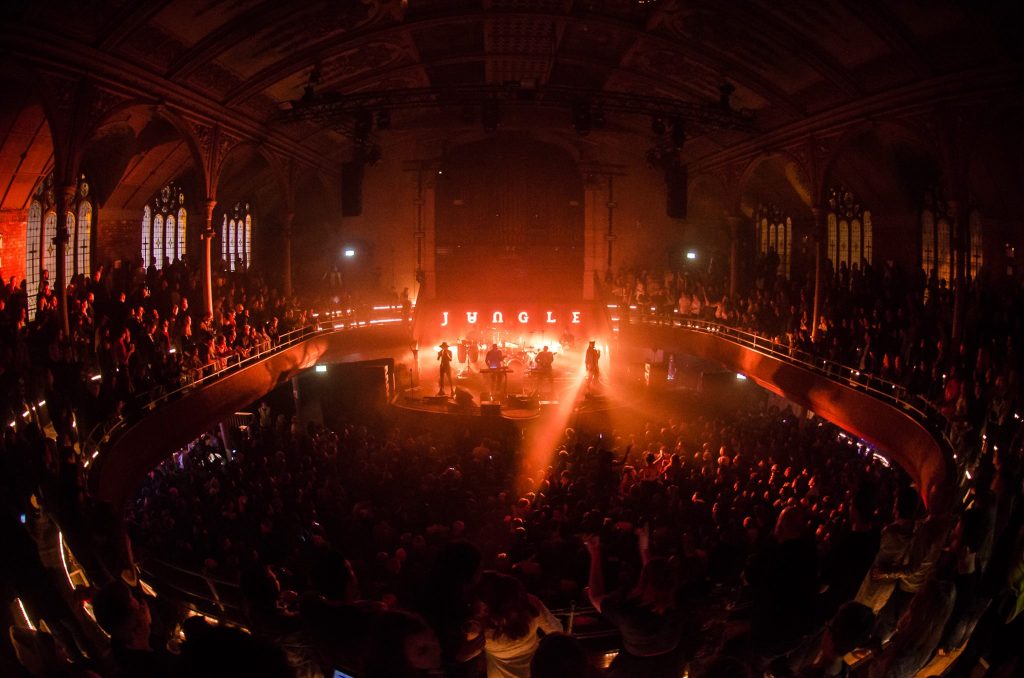 Victoria Station, Hunts Bank, Manchester, M3 1AR
Playing a key part in the city's rich musical heritage, local bands including Take That, Oasis, Elbow, New Order and The Courteeners have all graced this stage. With an impressive one million fans visiting each year, it's no doubt that this is one of the busiest venues in the world, as well as the largest indoor arena in Europe. I saw Madness perform here a few months ago and the huge size of the venue allowed them to put on an unforgettable show. Manchester Arena promises a brilliant night whether you're seated or part of the standing crowd.
25 Swan Street, Manchester, M4 5JZ
This "living music library" is located within Manchester's buzzing Northern Quarter. The venue's mission is to promote equality and diversity through music and to bring leading artists from around the world to the stage – something which it does very well. Buzzcocks and Joy Division played some of their earliest concerts here, which is impressive, and a personal highlight for me has to be seeing Twin Atlantic perform to a very tiny crowd.