Jade Baskett studied BA Graphic Design at the University of Salford, graduating in 2015. She is now working as a Graphic Designer within the Marketing team at Principal Insurance. I caught up with Jade to hear about her time at Salford and what she's been up to since graduating.
Hi Jade, what made you decide to study at the University of Salford?
The University had some amazing connections and the course itself had a lot of creative freedom, which coming straight from A-levels was exactly what I needed.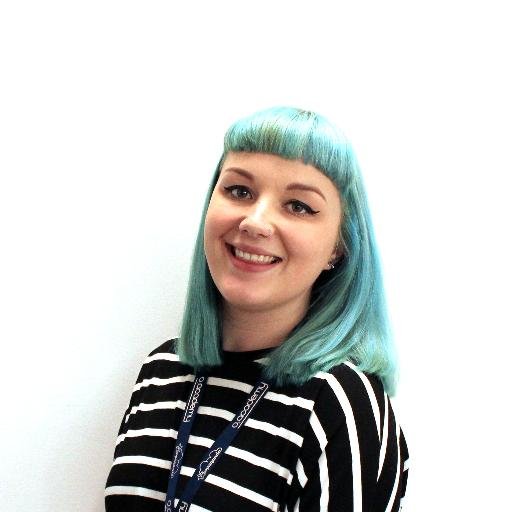 Did the course live up to your expectations?
The industry connections were proven when we put on our final year show. There was also a lot of support available throughout the course with staff members on hand whenever you needed them and weekly feedback given.
Have you always wanted to get into Graphic Design?
No, funnily enough, I wanted to be a physiotherapist. I honestly didn't really know what Graphic Design was until I went to college and started studying it! I always loved art and did a GCSE in Art & Design, so maybe I was always destined to work in the creative industries.
What did you most enjoy about your course?
It had a really relaxed atmosphere. We also worked on a lot of live briefs and competitions, for organisations like GAP, which was enjoyable. I actually won an award after working on one in particular and got to go along to the awards night in London. I feel that not a lot of universities focus on both developing your skills as a designer and molding award winning students in the same way that Salford does.
Tell us more about the brief that you won an award for.
It was the YCN Femfresh brief I worked on in my second year of university. Myself and a course mate entered the brief and won. It was a lovely awards night at the Marriot in London.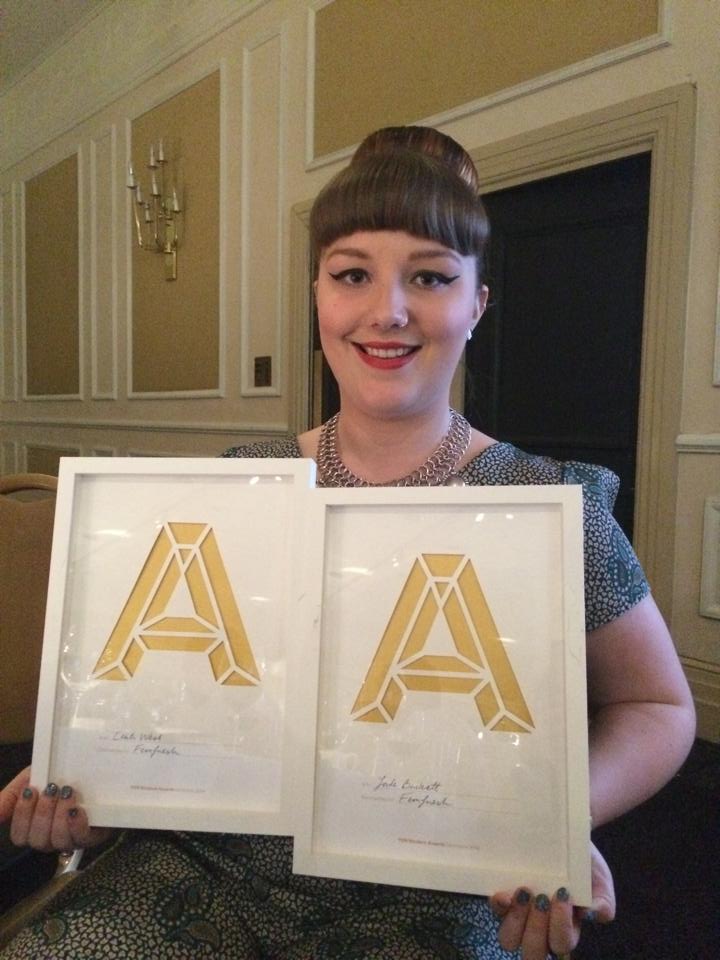 What did you get up to straight after university?
I started working full time within the part time job I already had. This was with the Marketing team at Styles&Wood Group PLC and the opportunity first arose following work experience.
Are you still working there now?
I recently got a new job and started working for an insurance company called Principal Insurance in Sale. It's doing pretty much the same job role – Graphic Designer within a Marketing team – but working in a totally different sector.
What did you enjoy most about your university life at Salford?
I made lots of friends on my course and really enjoyed the three years that we spent together. You really do make friends for life at university. I still keep in touch with mine and they are still a huge part of my life now.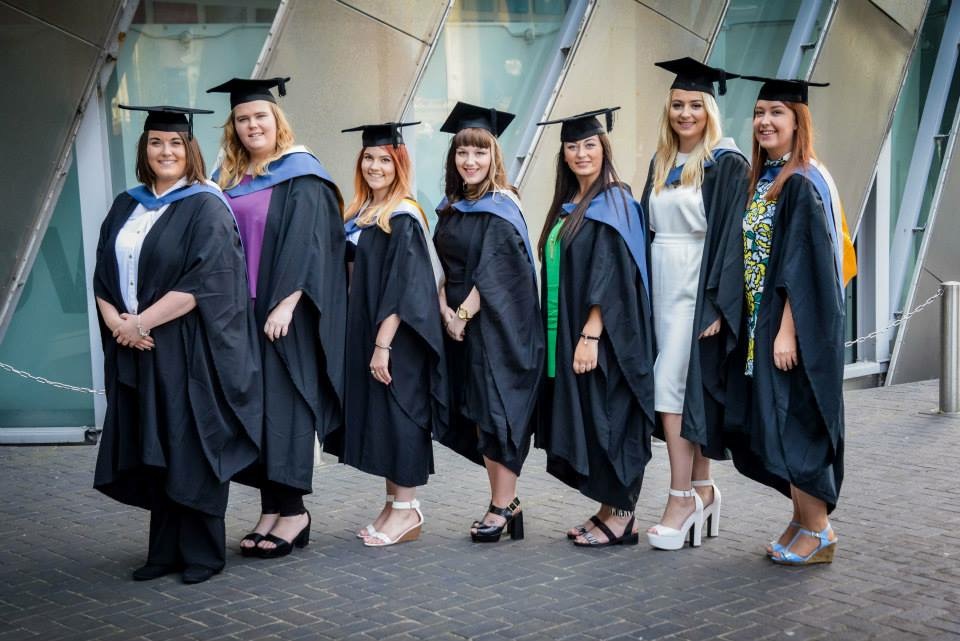 Do you have a favourite memory of your time here?
The trips organised through the course were unforgettable. We went to Berlin and Barcelona – both trips were amazing! I even got to know people I'd never really spoken to on my course before.
What would be your dream career?
Probably owning or co-owning a design studio. I'd like to be my own boss and have some talented people work alongside me.
Thank you to Jade for speaking to us. To see more of her work, take a look at www.behance.net/jadebaskett