Andy Golpys studied BA Graphic Design at the University of Salford, graduating in 2008. Shortly after, he headed back to Salford to work as a lecturer on the course. Since leaving this position in 2016, he has focused on building his own digital agency: Made By Shape. I caught up with Andy to find out how his time at university helped him do this.
Hi Andy. When did you first discover your interest in Graphic Design?
When I was at high school, I thought I was going to be a footballer like many other teenagers. My mum turned around to me one day and asked what I would do if the club I played for at the time didn't give me a contract.
This opened my eyes and I decided to choose Art and Graphic Design over P.E. I loved being creative, all of my school books were neat and I enjoyed presenting information in a clean manner. This then evolved and I went on to study a National Diploma in Graphic Design at Wigan and Leigh College.
What attracted you to study Graphic Design at the University of Salford after college?
I had heard good things about the Design courses at Salford, as well as the success rate of students getting jobs in industry after graduating. My sister was on the course and the University was local which meant I could live at home and commute. I applied for other universities and was offered places but Salford seemed to be a better fit for me on the whole.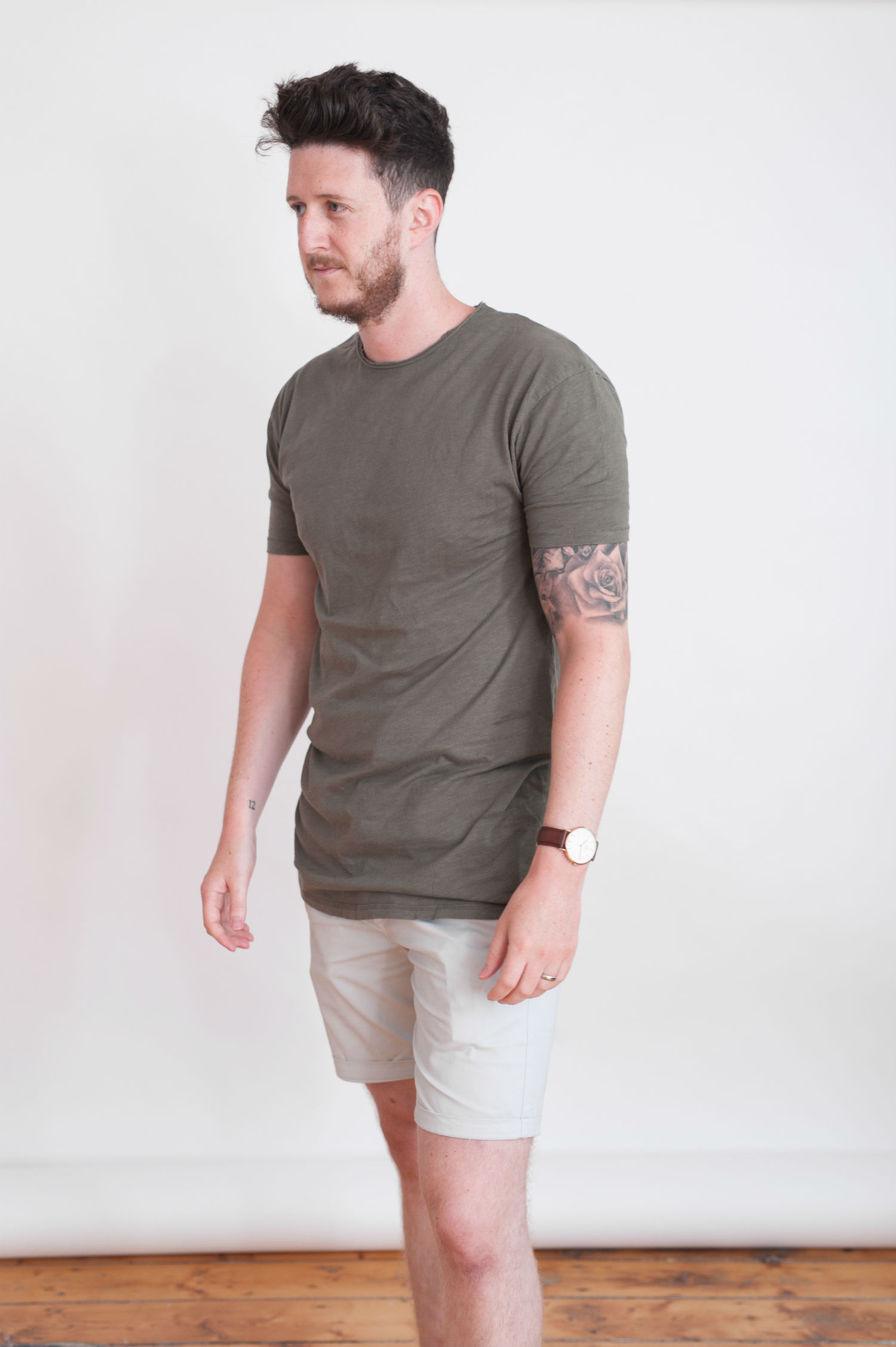 What is your favourite memory from the course?
My lecturers. They literally turned me into somebody who wanted to make this my career. The way they delivered briefs and helped us progress through projects was superb.
How did it feel to become a lecturer at the University of Salford at the age of 21?
The course leader and lecturers at the time were aware that I had built up a freelance portfolio of around 200 clients while at University and knew that I was also freelancing for four big digital agencies.
I get a buzz from helping students succeed. Whether that's through a better understanding of a subject or certain skill set, exploring a sector like web design and showing them the potential they have or giving them the opportunity to have a career. To do all this at the same university that I studied at, just seemed to feel right.
What inspired you to start up your own business: Made By Shape?
I think I have always been very entrepreneurial. When I was 18, I started to freelance and I loved the buzz of winning new clients and impressing them with my work. I thrive on pressure and would rather have it all on my shoulders than rely on somebody else. I have learnt so much over the years in terms of business, but at the heart of it all – I'm a designer and I love what I do.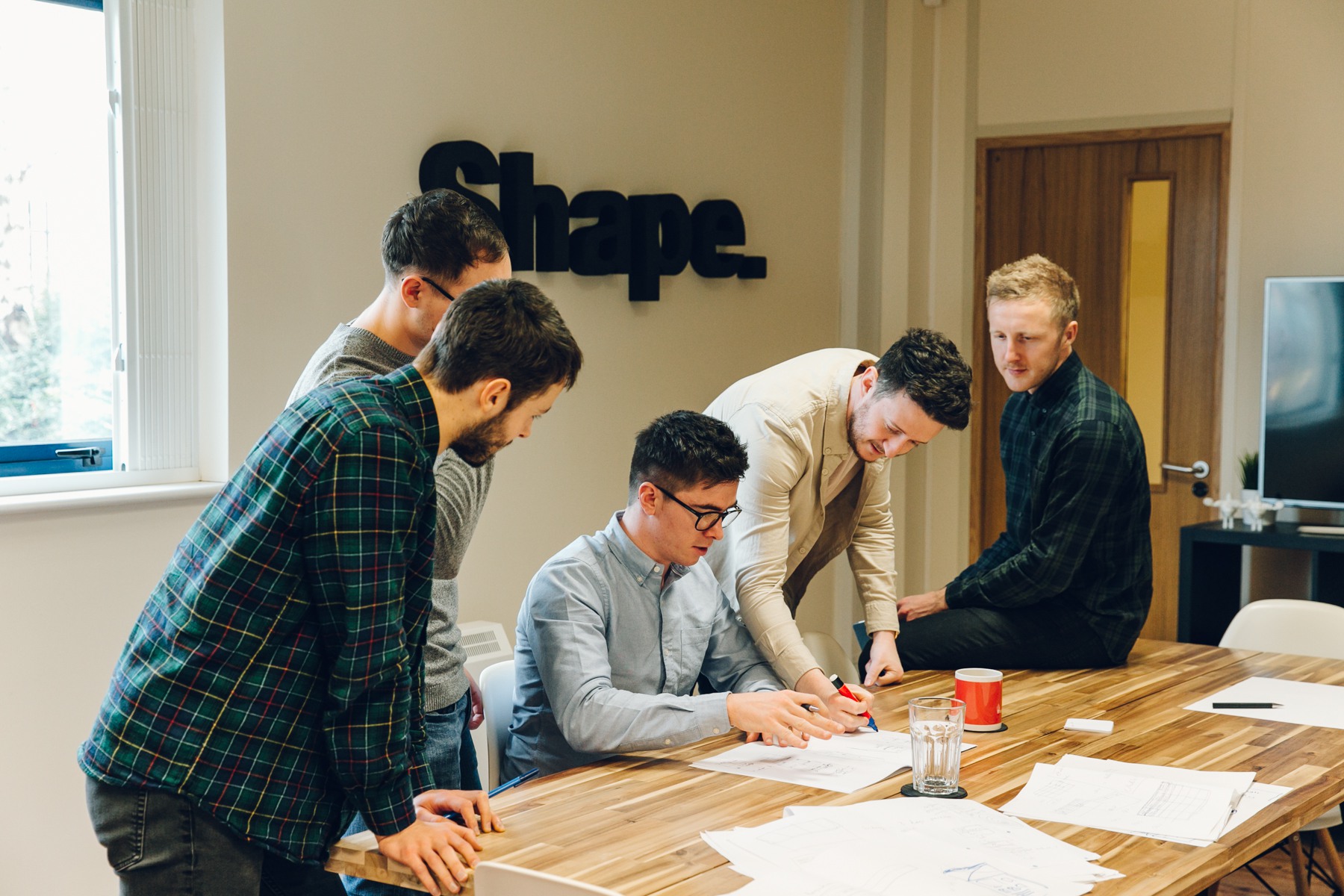 What has been your favourite brief to work on to date?
Despite working with both start-ups and large global organisations, I get a kick out of helping small brands succeed from nowhere. The Plough Inn is a gorgeous pub and B&B just outside of the Lake District. They were nowhere in Google and their website had scope to be improved.
We created a beautiful website for them and aim to rank them on the first page of Google for relevant search terms within 6 months. This will increase bookings and then we plan to put together a 12 month and 2 year plan to turn this into a thriving business that is fully booked all year round.
Where do you see Made by Shape in another 5 years?
I want to employ another web developer, possibly a project manager and another SEO expert. I don't want us to be a massive agency but I see us taking on a few more staff, improving our portfolio and quality of work, and engaging with bigger clients.