Our final year Degree Show is nearly upon us! Taking place from 7th-15th June in our New Adelphi building, a range of work from programmes across both the School of Arts and Media, and the School of the Built Environment will be on display.
Being a Photography student myself I am thrilled to be attending, as it gives me the chance to see what our thriving community of artists have been working on. I caught up with third year Photography student Kyle Mayo, who will be exhibiting in the show, to find out more about his experience at Salford and burgeoning career as a photographer…
Hi Kyle! Tell us more about the Degree Show.
The Degree Show is an event where students from courses across the School of Arts and Media and the School of the Built Environment showcase the results of a year of hard work. It's also a celebration of the end of university, giving everyone the chance to come together, reflect and sit back knowing all the hard work completed over the last three years has paid off.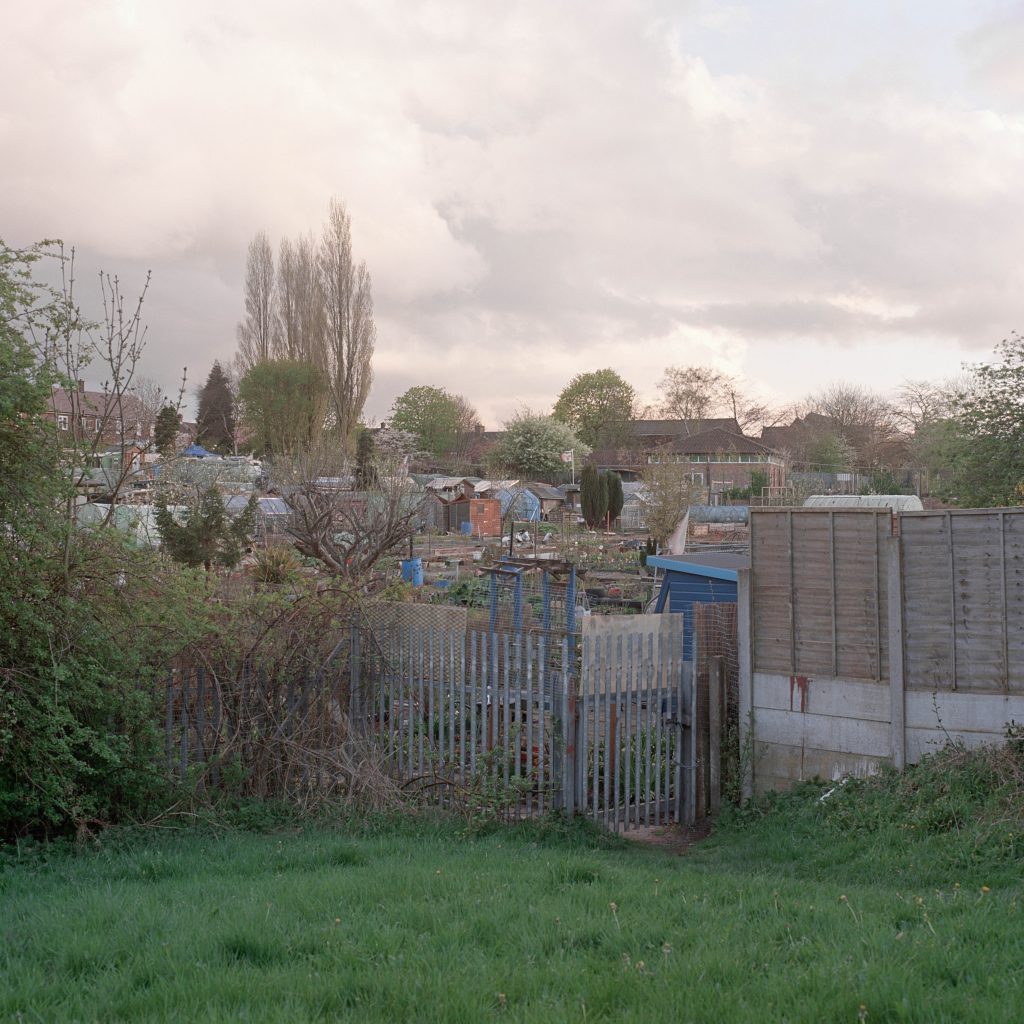 Photograph: Kyle Mayo. Degree Show 2018
Tell us about the work you're exhibiting.
Over the past nine months I have observed the environment and behaviours at an allotment site in Moston, Manchester. The images are influenced by the politics of space, and draw upon the narratives of birth, death, rebirth, transition and object.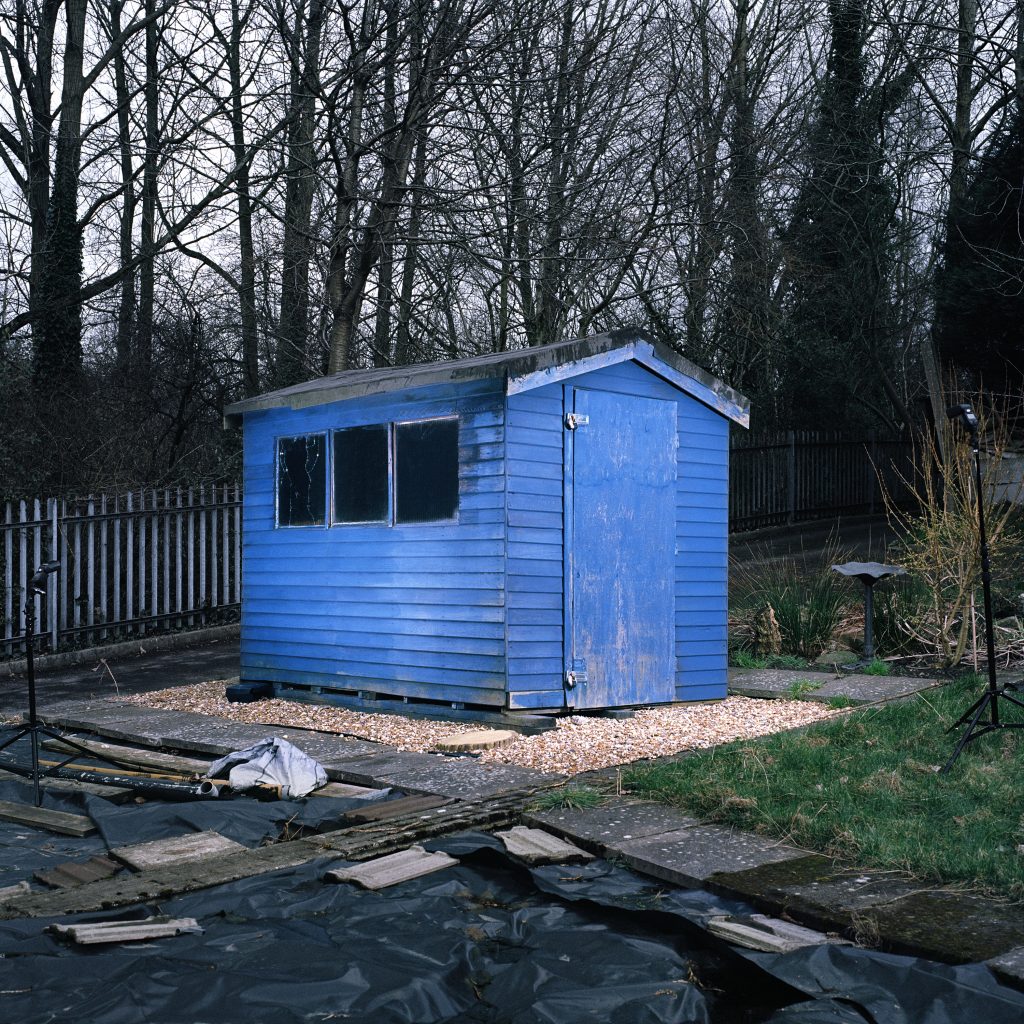 Photograph: Kyle Mayo. Degree Show 2018
How is the Degree Show incorporated into your course?
The module that the Degree Show forms part of is called "Resolution". It is a 12-week module that was preceded by a module called "Towards Resolution". "Towards Resolution" ran from September to December. During this time, I had the chance to experiment with a variety of ideas I had for my final work. In the end I moved forward with allotments as my chosen subject matter and developed the work from there. In mid-December, we had an interim show, where I chose to show one of the images from my work in progress in a light box.
"Resolution", for me, was the module where I was afforded the time to experiment more with my work and refine my ideas and intentions. My ideas changed and I decided not to present my work within a light box as originally planned, as well as shooting all the work on film instead of digitally. This made the work more focused, with the images encompassing more layers of meaning than the work I'd produced in "Towards Resolution".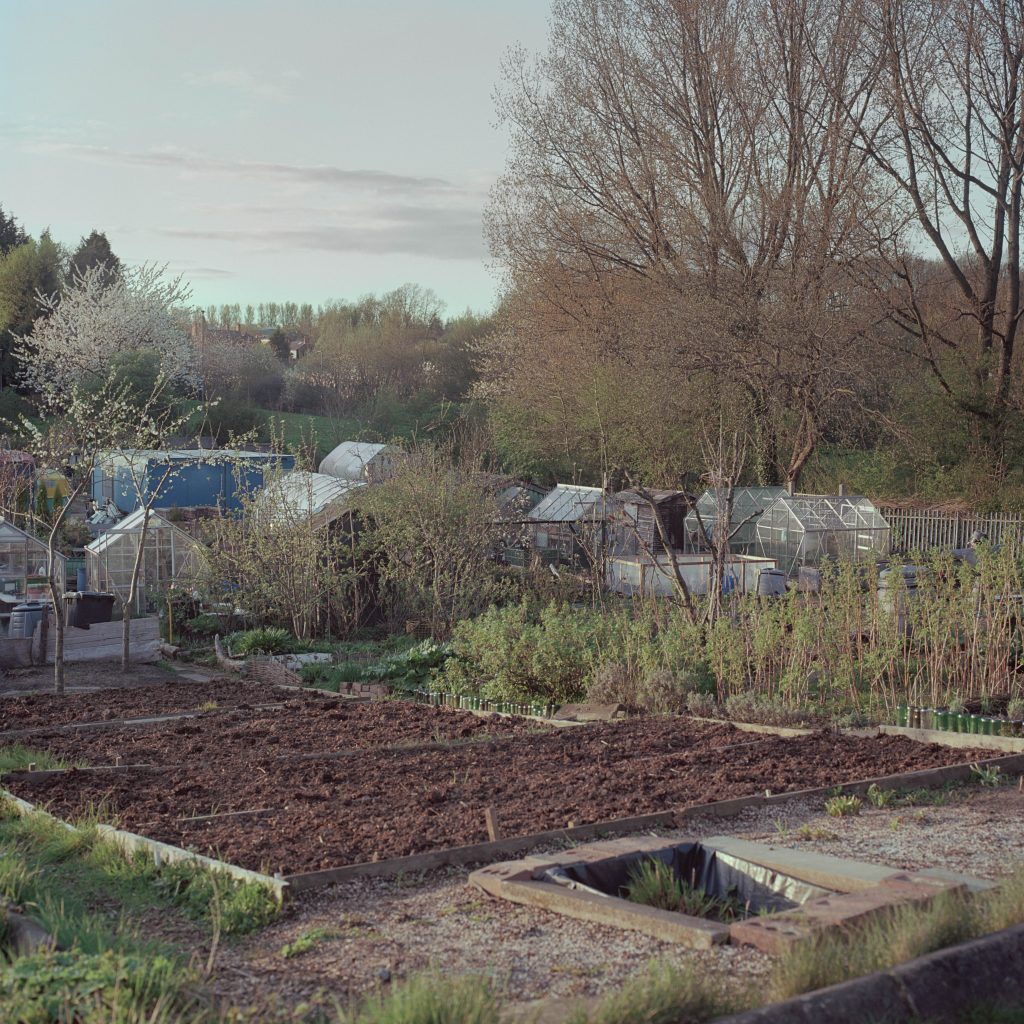 Photograph: Kyle Mayo. Degree Show 2018
Has studying at Salford provided you with a lot of opportunities as an artist?
Definitely! As well as having a three-year period of time where I could take risks in my work, I have also made good industry links. An example of this was being commissioned to complete a summer long project for The Guardian.
I wish the Kyle the best of luck for the Degree Show, and I'm looking forward to visiting in person! Opening times and dates available on the Degree Show website.
Photography: All original work from photographer Kyle Mayo