James Allen graduated this summer with a degree in Comedy Writing and Performance. After performing at various venues during his time at University of Salford, he has now gained a following for his mix of social satire and impressive recall of football statistics. Now, after winning the Mike Craig Award and being shortlisted for the Chortle Student Comedy Awards, he has an exciting summer ahead of him and we wanted to hear what he thought of it all…
Why did you choose to study at The University of Salford?
I chose to study here, not only because it's a great city, but because I didn't want to go to university for the sake of going and be miserable doing something I wouldn't enjoy for three years! When I saw the course in Comedy Writing and Performance being advertised at Salford it was a no-brainer. Also, the links to MediaCityUK swung it for me, I'm also a big fan of The Smiths so I always wanted to visit Salford Lads Club  (although I still haven't been).
How do you feel about being shortlisted for the Chortle Student Comedy Awards?
Excited. Nervous. Surprised. It's incredible! Some of my favourite comedians have took part in it when they were students so to be in the final is just crazy!
This summer you'll be performing at Latitude Festival and the Edinburgh Fringe, how are you preparing for all of this?
I'm testing out some new bits at open mics around Manchester, to focus on what I've got and to get up on stage with a solid routine that I've been developing, and can continue to develop whilst at the Fringe where the winner of the awards will be announced. These festivals are also a chance for me to showcase my "best stuff". Plus, I'm also listening to a lot of The Vaccines so it will be a bonus seeing them at Latitude, and I'm learning how to put up a tent as well (but it's going worse than planned).
You also won the Mike Craig Comedy Award in May. Was that a nice way to end your degree at Salford?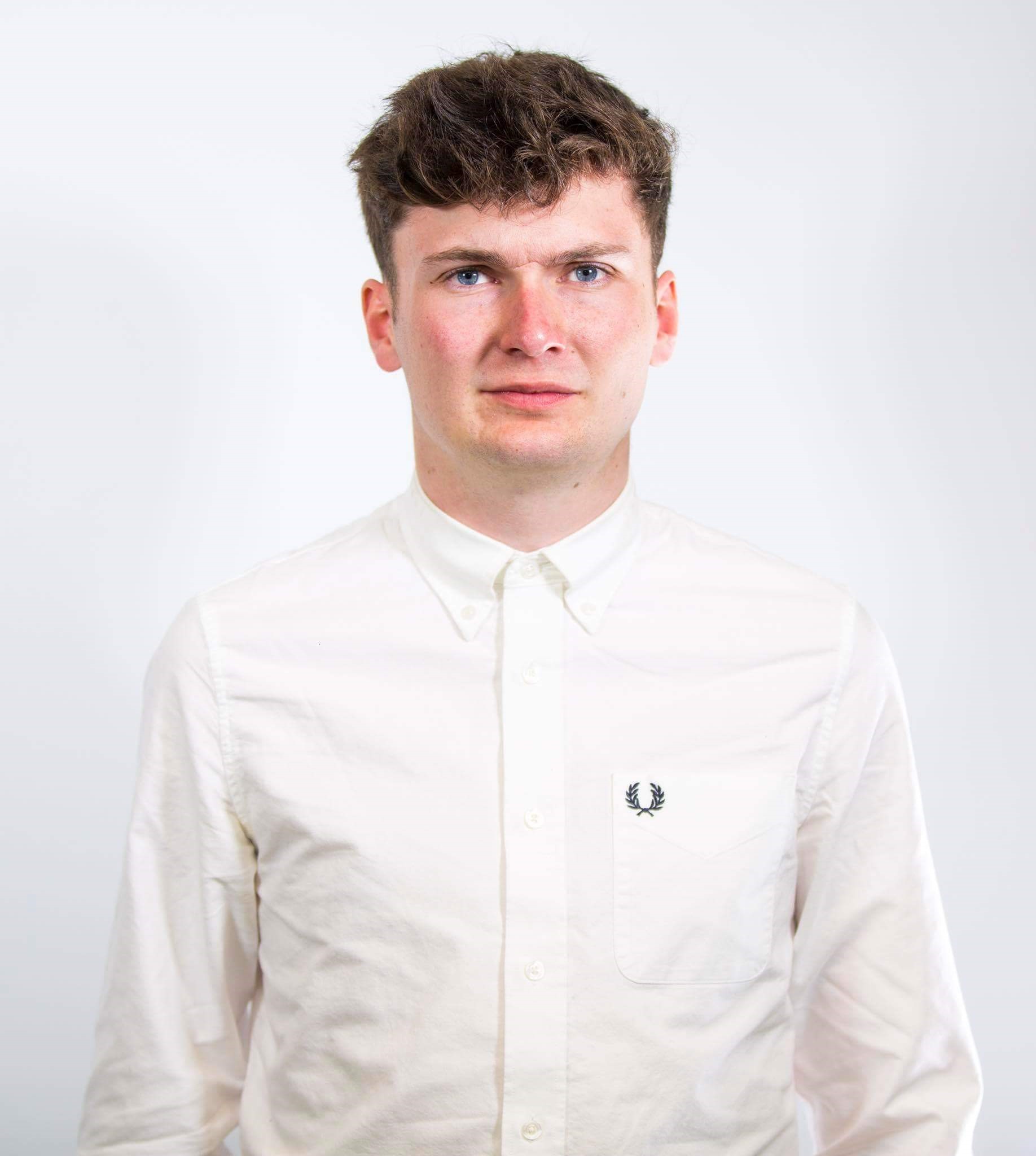 It was indeed. I'd met Susan (Mike's wife) at a performance for the Rotary Club last year and she was lovely, and she told me stories about him writing for Morecambe & Wise and asked me what I wanted to do in comedy, which I really appreciated. To win it along with fellow course-mate and friend Hannah Dunstall was quite special as she is an incredible talent.
How has your course in Comedy Writing and Performance helped you to develop your practice?
It has helped in giving me the boost to actually go out and do as many creative things as I can. When I first arrived I tracked down as many open mics as I could and just dived in. Modules such as Comedy Improvisation Techniques gave me experience in using techniques and ideas that I could incorporate into my stand up. I also loved the Scriptwriting module, as well as writing my own TV pilot, which felt like a great achievement and has given me the confidence to keep writing and planning scripts.
What other unique opportunities have you had throughout your degree?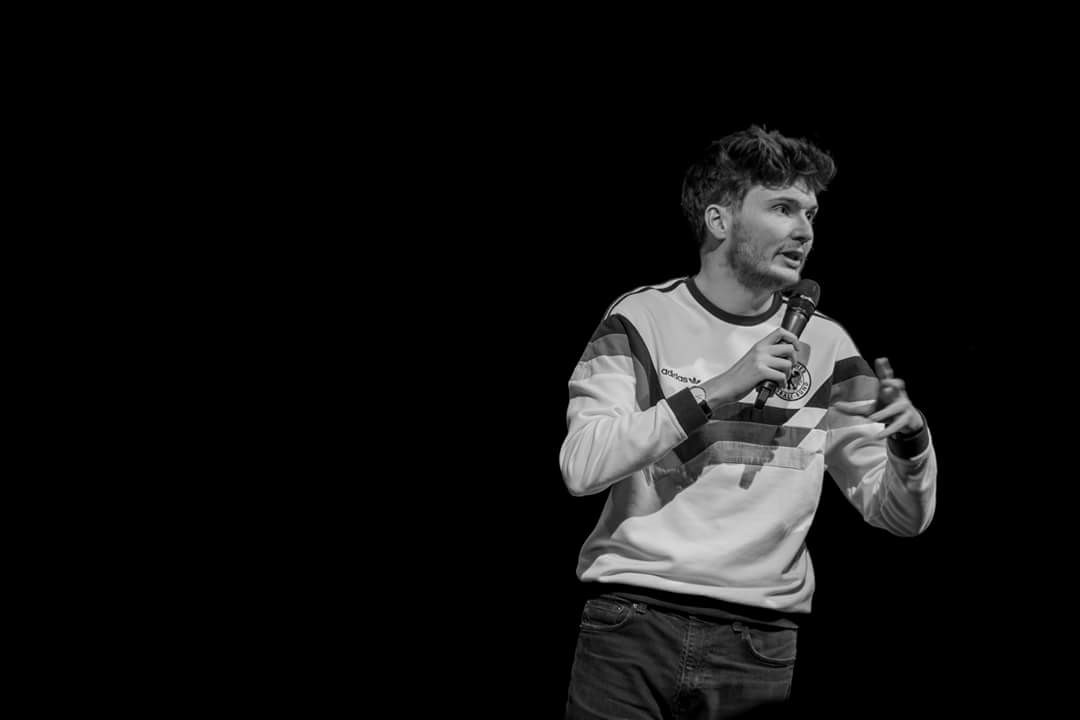 Performing some sketches I wrote at the Nation's and Regions Media Conference this past year at MediaCityUK was great. I was terrified, but they went down better than I'd hoped and it was great to perform to people involved in the industry.
Do you think Salford has helped to project you into your career? Is it inspiring to know the success of comedians who have studied here?
Absolutely! It's been a home to many good comics obviously, Peter Kay and Jason Manford, as well as Kiri Pritchard-McLean, so there is a great pedigree there. The University of Salford has definitely given me the confidence in terms of what I want to do for a career and the area has provided me with the platform to do that.
What are you hoping to do next?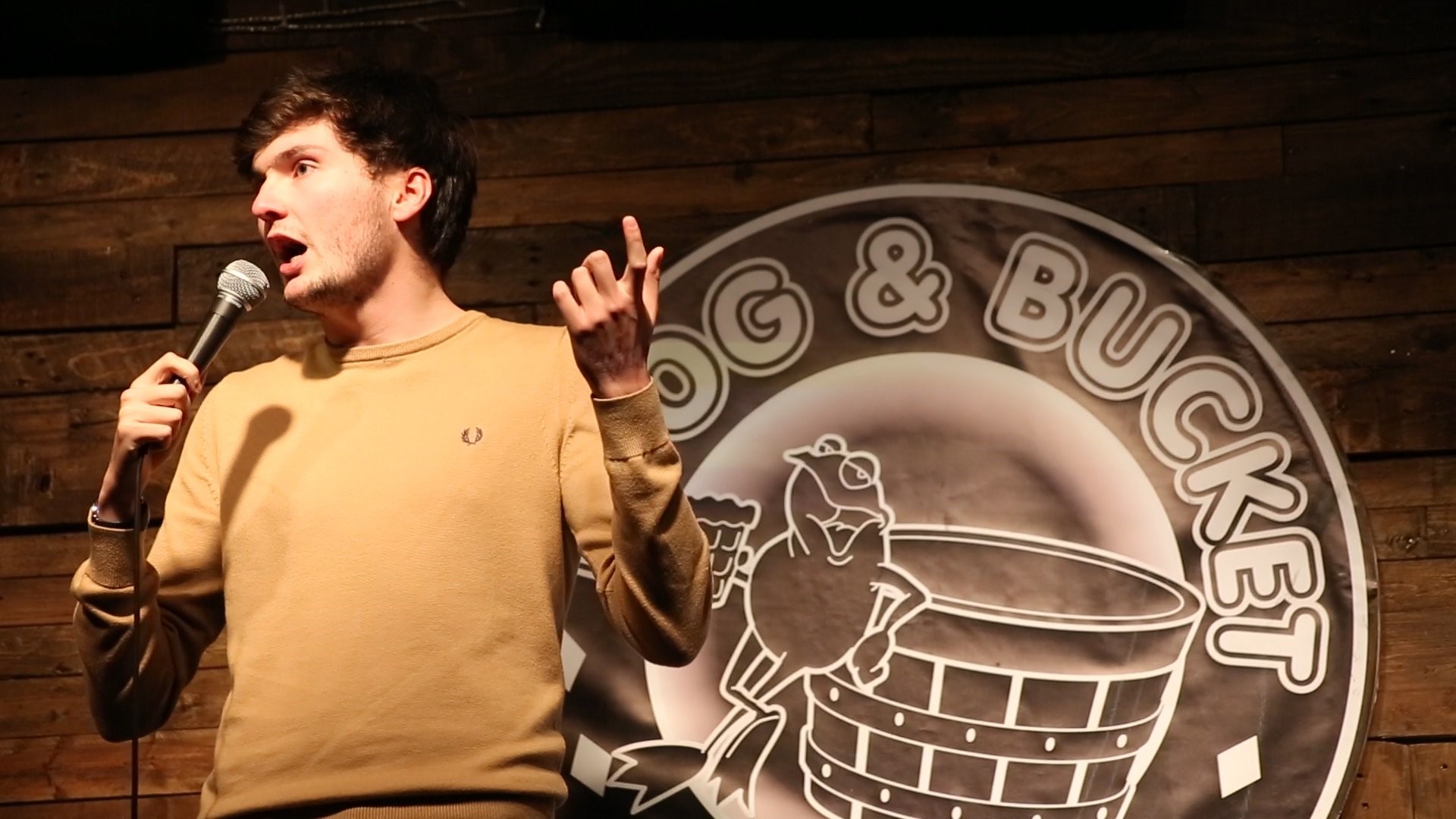 To continue to do stand up, write, and film sketches. I'm also developing a personal research project performance with fellow stand up Tony Wright, hopefully to take to festivals next year. Basically, I'd like to keep as much momentum as possible to distract me from staring at my bank balance.