Hey! I'm Amber-Lilly, named after some bright orange flowers that blossomed in my front garden on the day I was born back in July '97. I'm probably the glitteriest girl you will ever meet (I need someone to follow me around with a hoover) and I am absolutely always up for an adventure.
I came to Salford in 2015 when I started my degree in Broadcast Journalism, and I have loved every second of being in this amazing place. After 3 wonderful years of studying at the MediaCityUK campus and working part time in the Alumni Engagement Office, I graduated with a first class honours in July and started my job as the University's Trainee Press and PR Officer that same week!
My summers are spent in the fields of European/UK music festivals and I always manage to squeeze gigs, parties and weekends away into my calendar. I also have a pet bunny, Flossy, who helped me through the stress of third year. I'm one of those people who always has to be doing something or going somewhere, I think that's why I've gone into such a busy and exciting field of work.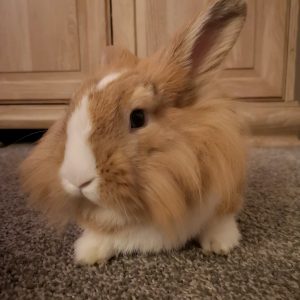 WHAT DO I DO AT SALFORD?
As a Broadcast Journalism student I was always out and about interviewing people and filming news packages, and even managed to interview Andy Burnham for my final project! I really threw myself into the student life, I joined societies and spent most of my time on campus, either in the library studying or the Students' Union taking part in some sort of fancy dress night…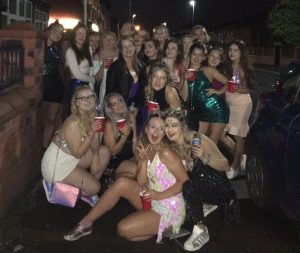 My first job at the University involved chatting to alumni on the phone about their university life and offering them campus tours/reunions if they were in the area. It was crazy to hear what Salford students got up to before my time! I did this for the whole three years I was studying and ended up doing social media for the alumni team too, as well as working at bigger events on campus like graduation ceremonies and guest lectures.
After this, I was over the moon to become the Trainee Press and PR Officer. My job mainly involves finding all the amazing things students and graduates get up to, and getting the word out about it! I'm a complete social butterfly so meeting new people is the best part of my job, but I also love the 'behind the scenes' work like creating social media.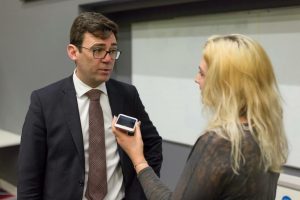 WHERE TO NEXT?
After getting so much amazing work experience at the University of Salford, I'm hoping to go on to work in Influencer Management or Public Relations. I do love writing and interviewing people though so I'll probably dip in and out of the journalism world too! I'm sure I'll be leaving a trail of glitter behind me wherever I go though!