First year student Michael started his student experience with a Music Foundation Year, and is now studying BA (Hons) Music: Popular Music and Recording. I spoke to him about why he chose the University of Salford to complete BOTH qualifications, and I even had a chance to sit in on one of his practice room sessions and listen to what he's been creating whilst studying so far.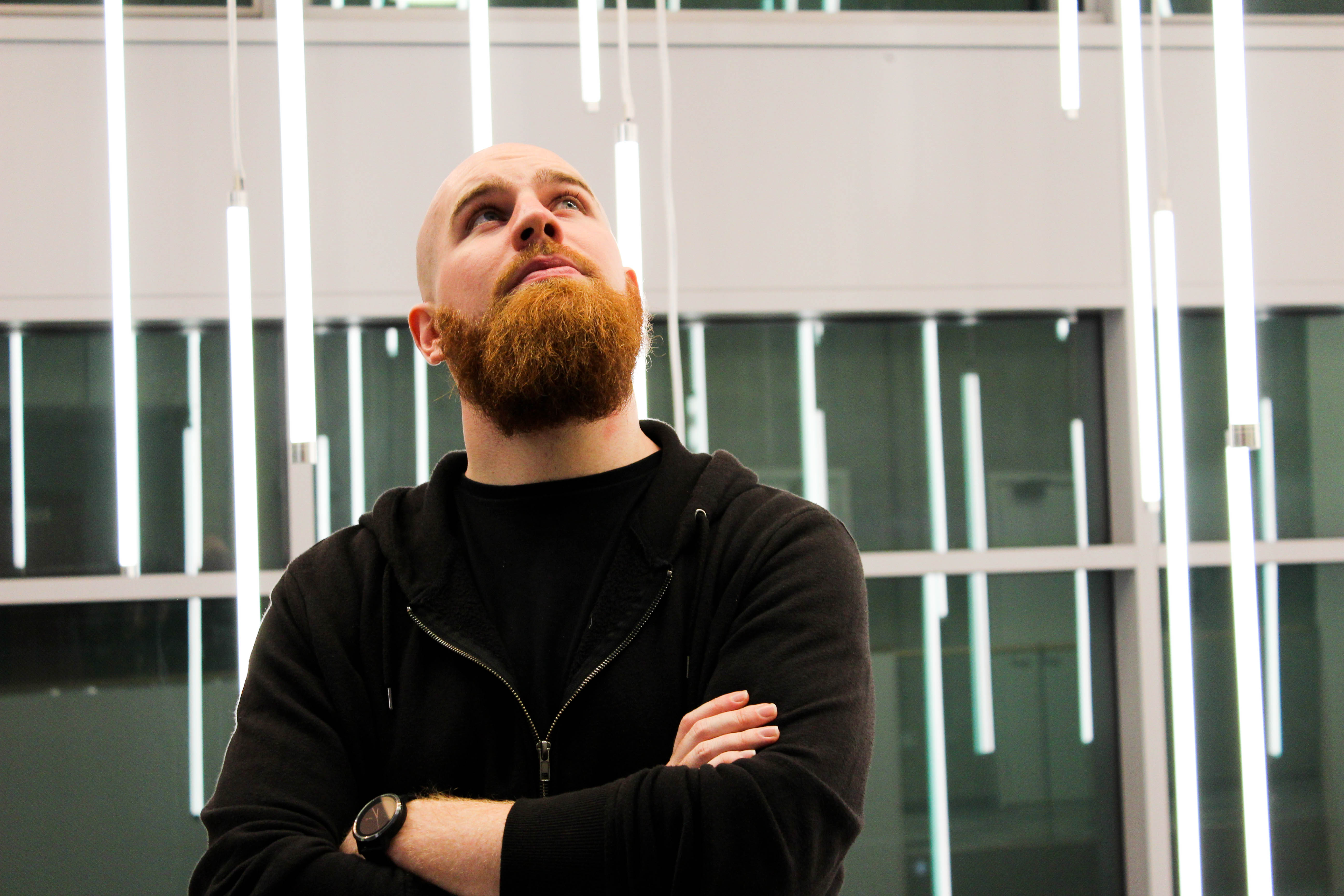 Hi Michael! What made you choose Salford?

The music course is more hands-on and practical than a lot of others, but still teaches theoretical and academic aspects to a professional level. Also the music facilities are stellar!
How will your degree help you with future career plans?
A music degree is useful for teaching and great experience to progress onto a postgraduate degree. I would say the main part for me would be that I have learnt a lot of skills whilst studying at university, and my degree allows me to apply all of those skills at a professional level.
Tell us what an ordinary day at University is like…
I get up early to be productive before my first lectures have started. Then through the day there's a combination of course content and individual practice. I try to find time to myself in one of the practice rooms to work on my skills. Then I usually meet up with friends of mine at points in the day to work on projects or do group practice of some description.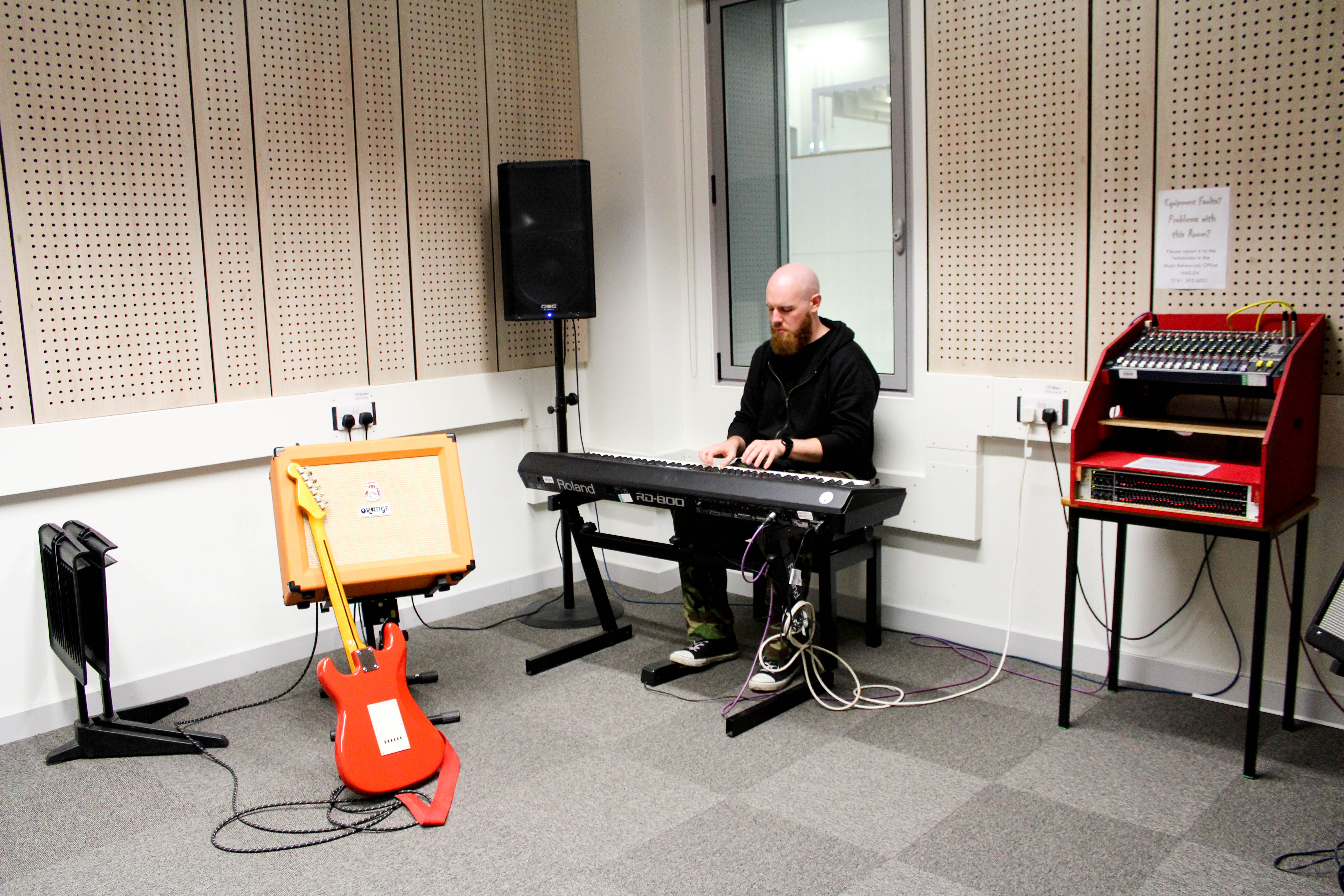 Tell us what type of work you create on your course – practical or academic based? Favourite module?

We learn some pieces of music for assessment and write others. There's some programming of songs straight onto software, and some collaborative songwriting with other students for live performances. You have some free reign to create anything you want, in any style you want, using the University facilities!
What has been your favourite part about University so far?
Finally having music be the thing I should be focusing on. The rest of my life it's been the distraction/hobby. Things are finally the right way around!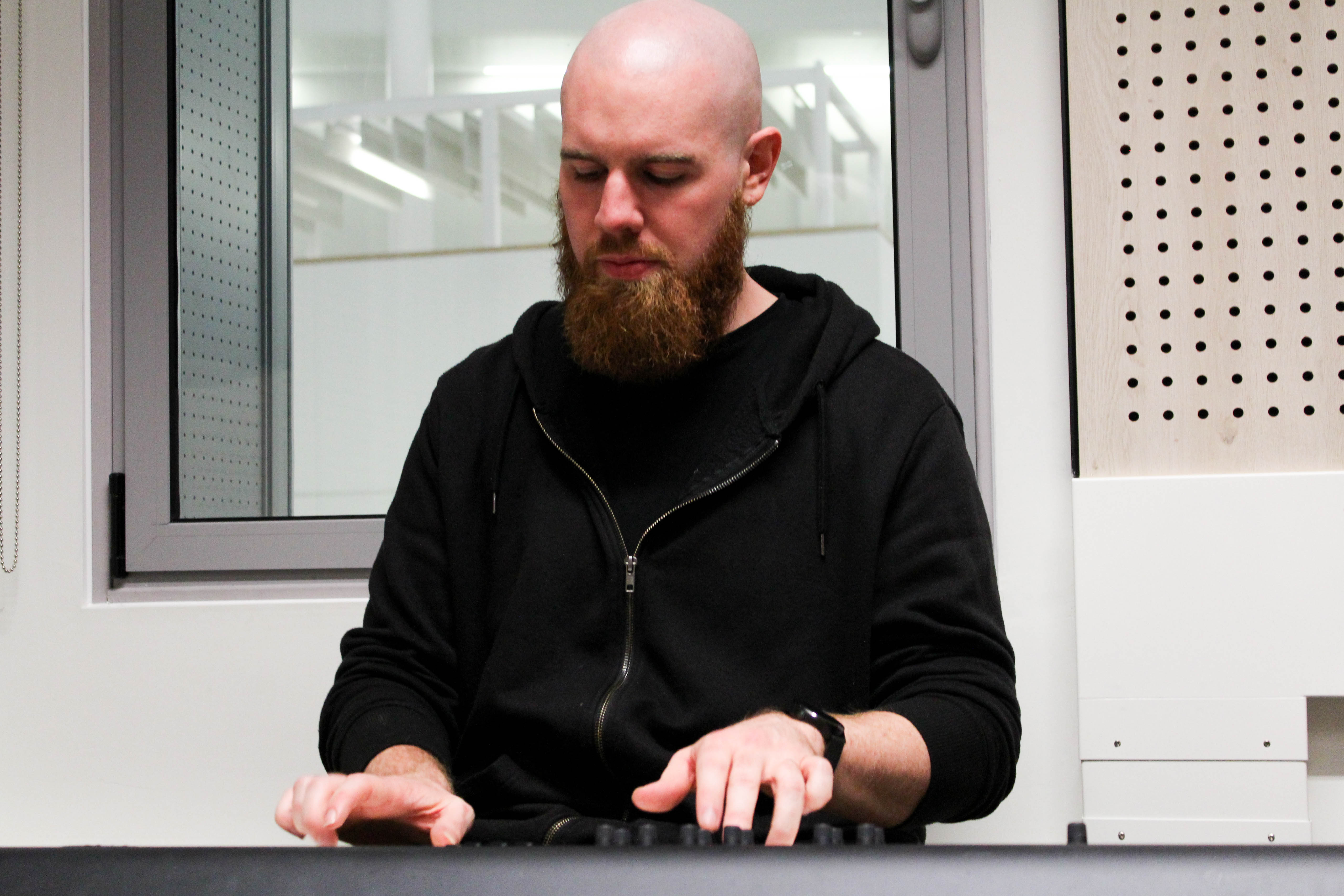 Why should prospective students apply for your course?

All the staff are friendly and knowledgeable, the facilities are great, and the campus is really nice. Also the environment with other musicians helps you push yourself further than you can outside of university!
It was an absolute pleasure to speak with Michael to hear about the type of things he's been getting up to as a first year student. It was great hearing about how his passion for music has turned into a passion for academic study, finally taking something he has enjoyed throughout his life to benefit his career in the future. His creativity and determination was brilliant to witness, even if I did have to wear earplugs for part of it! 
Photography: India Booth