One of the big plus points of studying at the University of Salford is being right at the centre of an amazing music scene. When I moved here in 2016, it was fantastic to discover that the venues I'd been used to travelling to for gigs throughout school and college were now right on my doorstep. So, if you're as passionate about live music as I am, read on: these are the best gig venues I've visited in Salford and Manchester so far.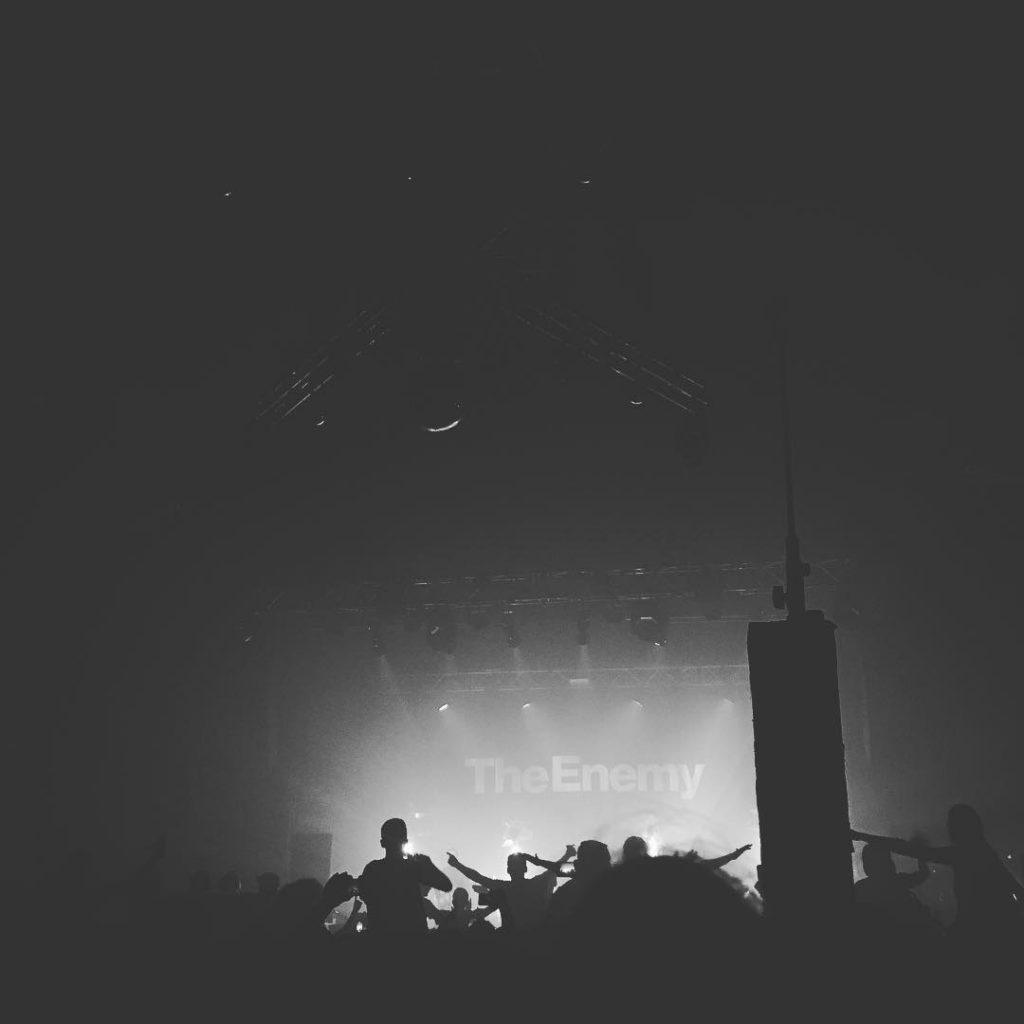 The O2 Ritz is situated just off Oxford Road, Manchester. Oxford Road is a perfect place for gigs, you will find many venues on and around it. There are many places to eat and drink too, which is always a bonus! Oxford Road train station is just a 5 minute walk away from the venue, with trains to Salford Crescent (next to Peel Park Campus) running frequently. 
I've seen many bands at The Ritz, including Reverend and The Makers, Courteeners, The Enemy and The Twang multiple times here. The venue is a great size, not too big or small. But be warned – it does get VERY sweaty!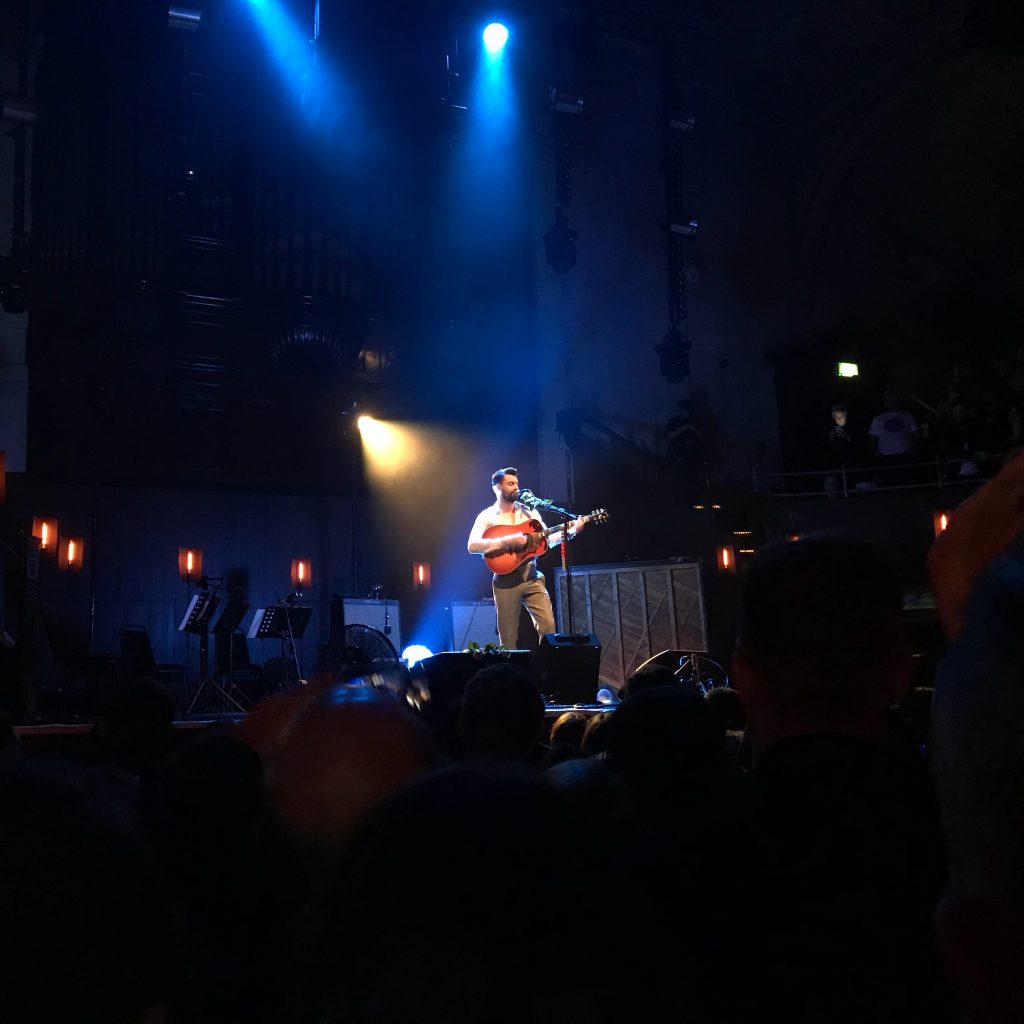 Albert Hall is situated near Great Northern Square, next door to many bars and eateries in Deansgate. Albert Hall was originally built as a Methodist central hall in 1908, and is now a Grade II listed building. 

I've only ever been to Albert Hall once, to see Liam Fray perform an acoustic show. I'm a massive fan of the Courteeners, but this gig was something special. The atmosphere of the beautiful building along with the acoustics it created was immense. I'll be visiting Albert Hall soon again to see MGMT, that will be a totally different atmosphere I'm sure! 

Upcoming events at Albert Hall
Gorilla is a live venue, bar/club, gin parlour and kitchen. Situated on Oxford Road just opposite the O2 Ritz, Gorilla is a short walk away from Oxford Road train station. 

The latest event I have been to was The Hacienda night with Hacienda DJ's Graeme Park, Mike Pickering, Jon Dasilva and Herbie Saccani. Gorilla boasts a huge amount of different events, from gigs to film and comedy events. 

Upcoming events at Gorilla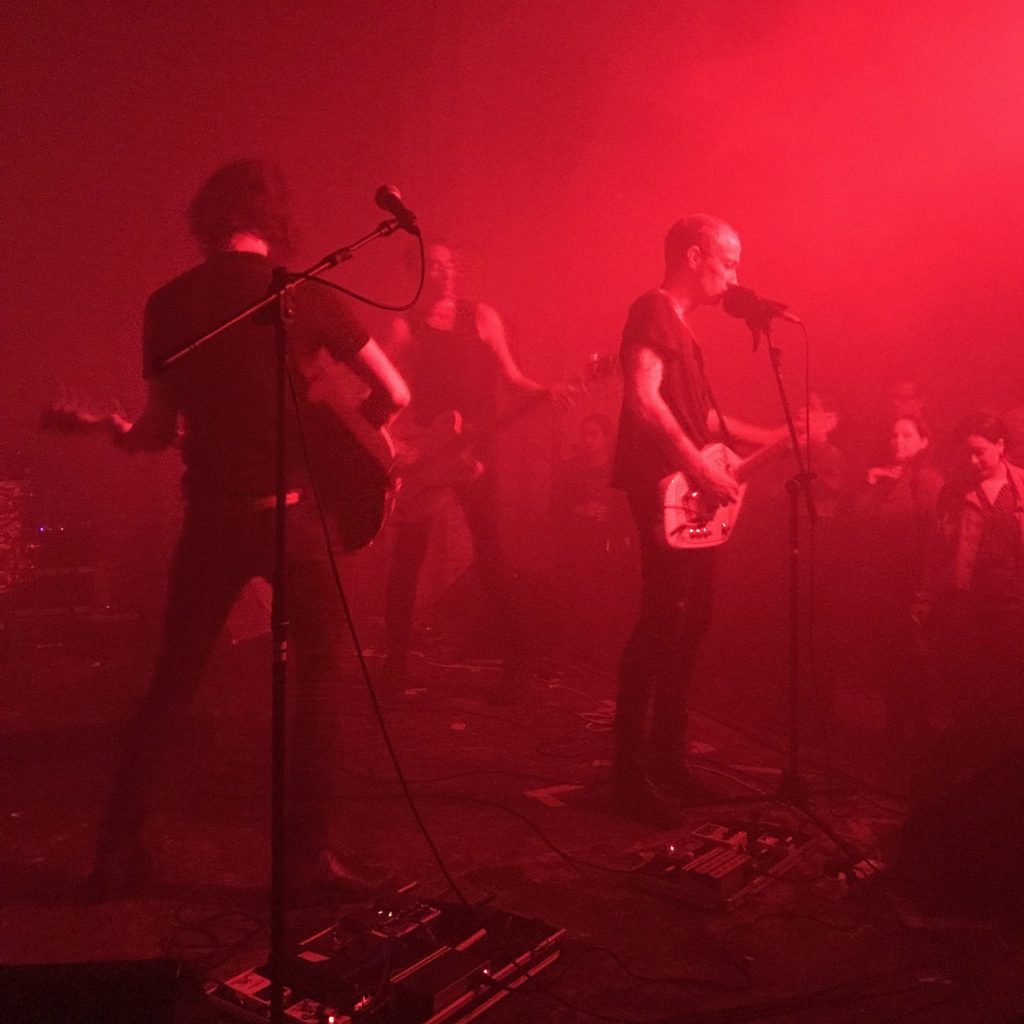 The White Hotel is a secret alternative venue in Salford. It's situated near to Strangeways, 15 minutes walk from Manchester Victoria station and a 10 minute taxi journey from the University of Salford Peel Park Campus. They have barely any online presence, leaving you to hunt out what's on offer!

I visited The White Hotel to see a band I've followed since I was very young, The Underground Youth. The band aren't well known at all, and suited the venue perfectly. The White Hotel hosts a variety of events which can only be found through Facebook, Skiddle or DICE. Film screenings and drinks poured from a bar underground are the highlights from my visit! 

Upcoming Events at The White Hotel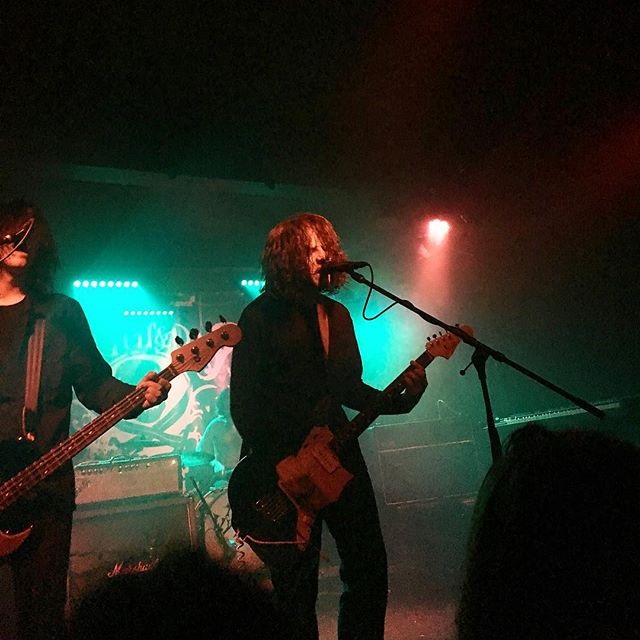 Night and Day is situated in the Northern Quarter of Manchester, just a short walk from Piccadilly Train Station. It's hosted tens of thousands of gigs of all types of genres since opening in 1991, including Johnny Marr, Guy Garvey and Liam Fray. By day it's a kitchen and by night it hosts events, gigs and club nights. 

I visited Night and Day when first arriving at the University of Salford to see The Wytches. The venue is very small, great for anyone who really wants to get involved in the atmosphere at gigs. One of my favourite bands, The Rifles, are playing there in January – but tickets sold out before I could get one. This is the only problem with it being such a small venue! Night and Day is a must visit for anyone who's into all sorts of music, they really do have a great variety of events and club nights available. I recommend that anyone new to Manchester should visit the Northern Quarter – it's one of the best areas of Manchester for both music and culture!

Upcoming events at Night and Day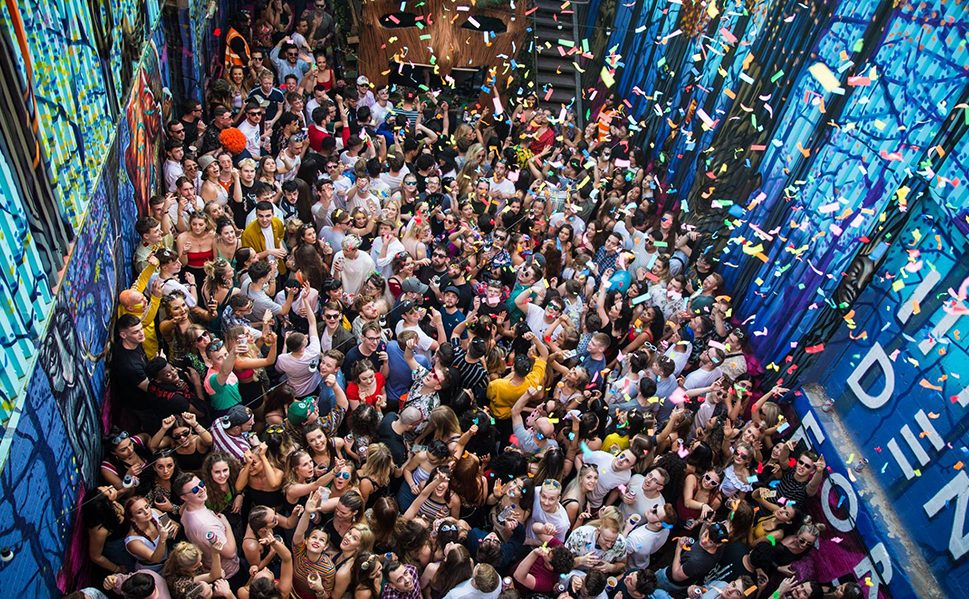 Hidden is a unique club and live venue situated near to Strangeways, in a similar location to The White Hotel. It's just 15 minutes walk from Manchester Victoria Station and a 10 minute taxi journey from the University of Salford Peel Park Campus. 

I've been to Hidden for an Acid House clubnight with DJ's such as Posthuman and Jon Dasilva. The venue is brilliant as it allows multiple DJ's / acts to perform at once, allowing you to roam freely to different stages. It has a Basement Room (The Den), Blue Room, Courtyard and Hangar Space whilst using additional rooms for club-nights and exhibitions. Again Hidden is a secret venue space, for those of you who love an alternative night out!

Hidden Upcoming Events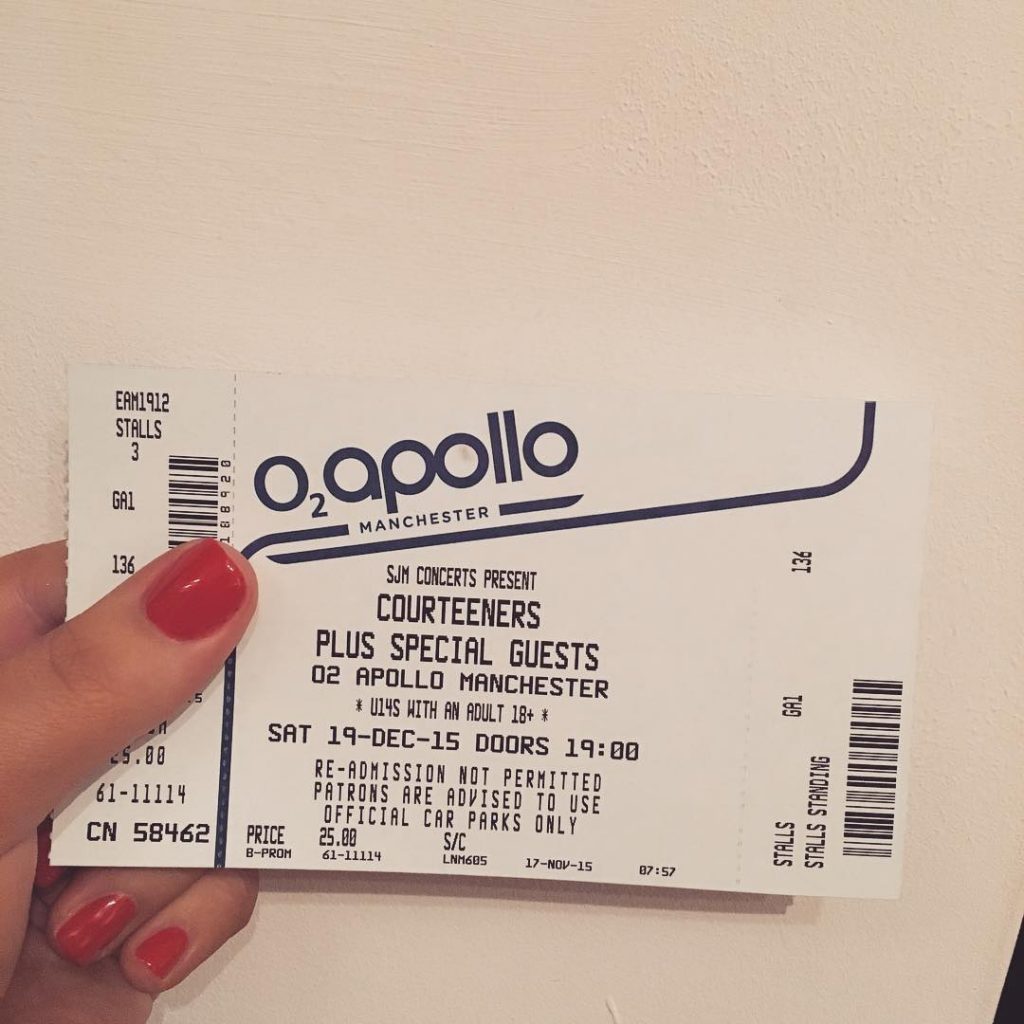 The O2 Apollo opened in 1938 and is one of the premier concert venues in England. It's an Art Deco style Grade II listed building and has been central to the British touring circuit for decades. The O2 Apollo is situated just off Oxford Road, towards Ardwick, and a walkable distance from Ardwick train station. 

Throughout its time, bands such as The Jam, The Stone Roses, The Who, New Order and even David Bowie have played at the O2 Apollo. (I'm WELL JEL!!!). Its theatre layout and huge capacity means that any event has a great atmosphere. They have an extensive list of artists visiting in the new year, check out the guide below! 

Upcoming events at O2 Apollo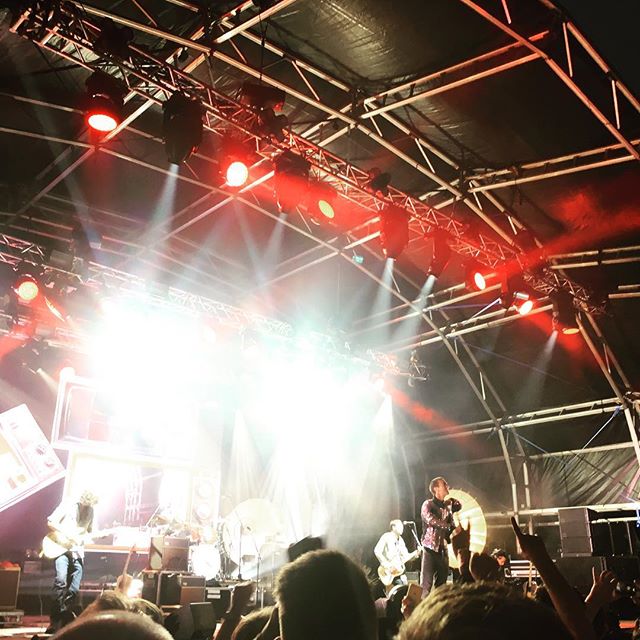 Manchester's Castlefield Bowl is an outdoor concert venue with a capacity of 8,000. It hosts a annual concert series called "Sounds of the City" in the summer, along with other events. Castlefield Bowl is situated just off Deansgate, a 6 minute walk from Deansgate train station and Metrolink stop. 

I've been to Castlefield many times in the summer as it's such a beautiful venue when the sun is shining! The latest gig I attended there was Richard Ashcroft, and the first being Courteeners in 2015 (yes I love them). The venue and stage is overlooked by a train bridge, so keep an eye out for it next time you're on the train from Deansgate to Salford Crescent!  

Upcoming events at Castlefield Bowl
Happy Mondays @ Manchester Academy. Photograph: India Booth

DMA'S @ Manchester Academy. Photograph: India Booth
Manchester Academy is part of the University of Manchester, it has three concert venues all together and a club venue too! It's situated on Oxford Road, which you can get to by walking from Oxford Road station or taking the 50 bus towards Manchester Museum. Being at the heart of another student area of the city, there are many bars (I recommend Big Hands) and takeaways a few minutes walk away. Could it get any better? 

The academies range in size but they are all great venues. I've seen Happy Mondays there a few times, DMA's, The Enemy and even The Drums. The Academy is another of my favourite venues as I've always felt a warm welcome there due to its huge student community. 

Upcoming events at Manchester Academy
I hope you've enjoyed reading about my favourite music venues in Manchester and Salford, we really are at the heart of amazing music and culture. All that's left now is to buy some tickets and get yourself out there!