Manchester is known for many things: music, fashion, landmarks, museums and football teams. When you come to the University of Salford you will discover you're within a short radius of an incredible array of shops, restaurants, pubs and clubs. You can get your favourite pint on campus at the Students' Union and there's more than 10 Nando's branches only a bus ride away – what more can Manchester provide?! Well if you're someone who enjoys films, comics, games and franchises, you'll be amazed by what this fantastic city has to offer, because us Mancunians are all a bit nerdy at heart. Here are my top ten things to do in Manchester if you're a fan! 🎲
Travelling Man, Dale St, M1 1JW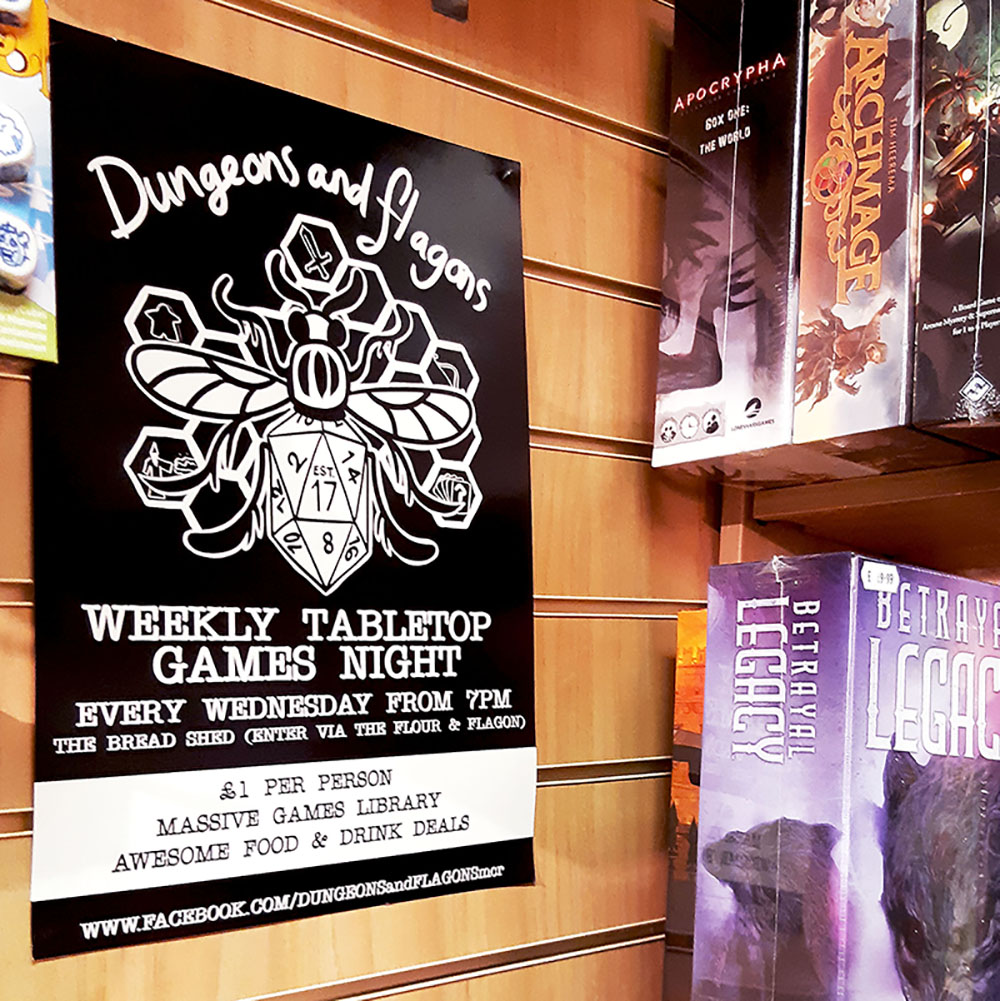 Travelling Man sells a range of comic books, graphic novels, board games, manga and zines as well as regularly hosting book/comic signings and game tournaments. You can find plenty of posters dotted all round the shop advertising local gaming tournaments and socials as well so you can meet up with fellow fans.
Website: travellingman.com
FanBoy3, Hilton St, M1 1EL
FanBoy3 is a fantastic shop located not far from Piccadilly Gardens that sells board games, card games, equipment for Dungeons and Dragons sessions and even more "casual" party games like Cards Against Humanity. Their staff are very friendly and always willing to help you find the exact card pack, game or product you are looking for and you can also stop for a brew and a snack in their own cafe: Fan Boy Tea!
Website: fanboy3.co.uk
Hoot, Manchester Arndale, M4 3AJ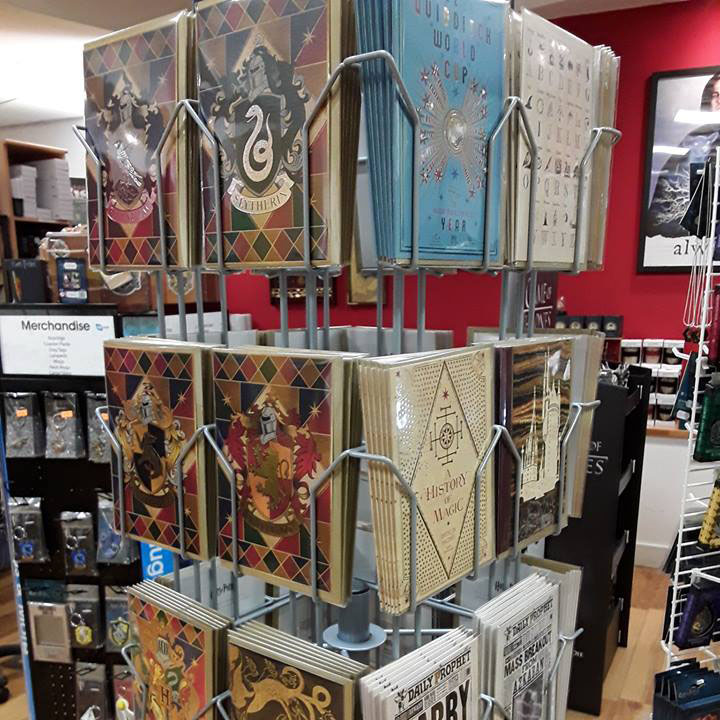 Hoot is a hidden gem that you can find in the Arndale down the corridor in-between Sports Direct and Timberland. They are a not-for-profit gift shop that stock licensed Harry Potter and Game of Thrones merchandise. Why go all the way to London for your Harry Potter goodness when you can find it right here in Manchester? Plus all money raised by Hoot goes to funding Shopmobility Manchester and the staff are incredibly lovely and willing to help you find exactly what you're looking for if you ask them about a particular character item or Harry Potter wand!
Facebook: facebook.com/HOOT57
Forbidden Planet, Oldham St, M1 1JR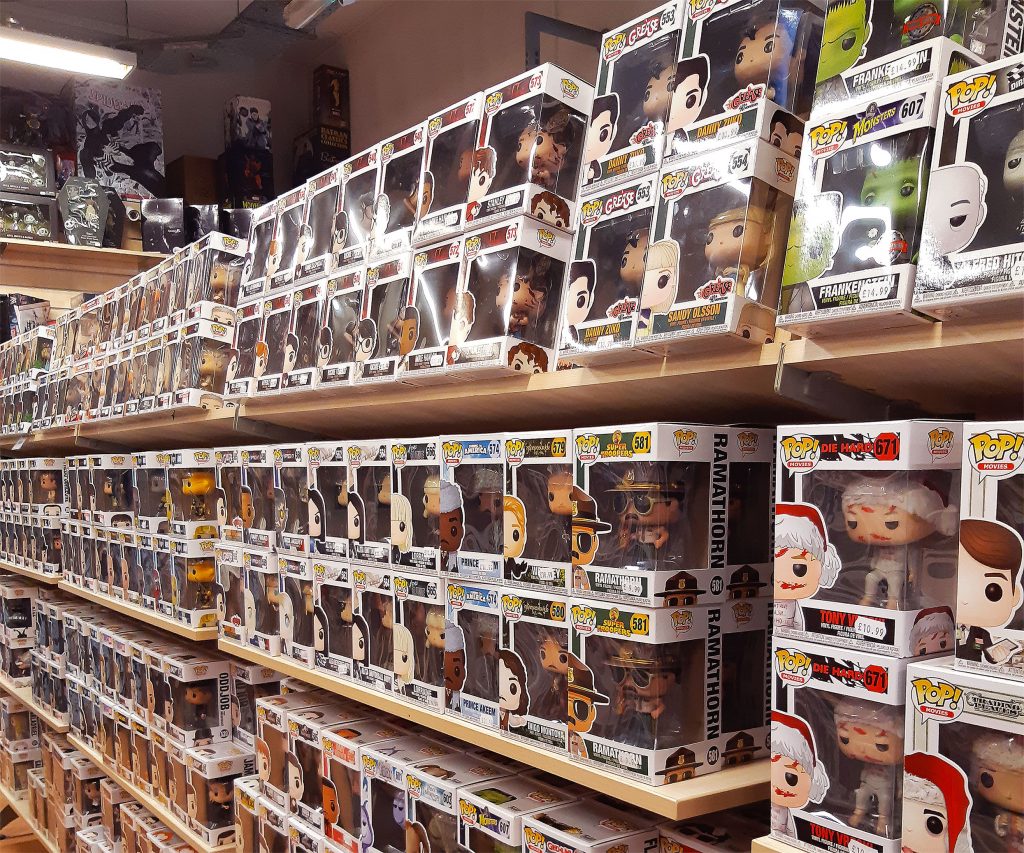 Forbidden Planet is literally every Funko Pop Vinyl collector's dream. With one whole aisle dedicated to them – this is the place to go to buy your next figure. They even do store exclusives you can't get anywhere else! The store has two floors with a wide selection of merchandise, books, clothing, artwork and comics.
Facebook: facebook.com/fpmanchester
Fab Café, Portland St, M1 6DN
Fab Cafe is known as the "world's first TV and movie themed bar". Originally opened as an "antidote to the mainstream" you can come here to listen to some fantastic alternative tunes and have a drink or two. As well as that they regularly hold "Gaming Tuesdays" where you can play both classic and modern gaming consoles, and occasionally they do "Geek Nights" and WWE Screenings!
Website: fabcafe.co.uk
Hold Fast Bar, Hilton St, M1 1FR
If you're looking for somewhere to go on the weekend after a week of hiding in the library – Hold Fast is the kind of bar for you. A nautical themed bar in Northern Quarter that not only does quirky cocktails – you can also chill out and have a go on some of the retro consoles and board games they have in the back. What could be a better night out than having a cocktail and playing some Crash Tag Team Racing?
Twitter: @holdfastbar
Afflecks Palace, Church St, M4 1PW
If you know Manchester, you know Afflecks Palace. But if you're new to the city – drop everything you're doing right now and go visit it! With four floors of independent businesses and creatives, this is a great marketplace for scouring for one of a kind nerdy stuff. If you're a big fan of anime and the "Studio Ghibli" films pop into "Sunflower" on the second floor for My Neighbour Totoro goodness. There's also the Star Wars Man on the third floor who sells tons of sci-fi and comic book merchandise. Alongside that there's also Retro Play on the third floor if you're looking for any old Nintendo 64 or PS1 games.
Twitter: @Afflecksfox
Ziferblat, Edge St, M4 1HW
If you're strapped for cash and forgot to bring your favourite board games with you when moving into university, Ziferblat is the place for you. A pay-as-you-go social space, Ziferblat lets you come in and relax, work, read, play board games – whatever you want for only 8p a minute. They have a big collection of board games for you to get out with your friends and you can help yourself to any biscuits, fruit or snacks they have in the kitchen and unlimited brews (as long as you tidy up after yourself!)
Twitter: @ZiferblatEdgeSt
Nexus Gaming Group @ Nexus Art Café, Dale St, M1 1JW
What's great about Manchester is that groups of people regularly put together hobby groups and meetups that you can attend to meet other people who enjoy what you do. A cafe literally next door to Travelling Man called Nexus Art Cafe has a monthly meetup called the "Nexus Gaming Group" which is a collection of people who share a love for tabletop gaming. They regularly meet on particular Tuesdays every month from 7pm-10pm. Find out more details in the link below!
Website: nexusgg.freeforums.net
Manchester Comic Con, Manchester Central, M2 3GX
Living in Manchester as a nerd, geek, comic book or film fanatic is an amazing opportunity because you'll be living within the radius of the ultimate yearly event: Comic Con. Travelling down to London can be tedious and wallet-draining but luckily when you live in Manchester or Salford, it is merely a train or bus ride away! Held at Manchester Central every summer, Manchester Comic Con is the place to be to have a chance to cosplay your favourite characters, buy merchandise, support independent creatives and even possibly meet stars from your favourite video games and shows! Last year saw popular voice actor Nolan North visit and even Benedict Wong from Marvel's Doctor Strange (who is from Salford himself!)
Get tickets here: mcmcomiccon.com/manchester
Do you know any more places that could be added to this list? Feel free to comment below!
Featured image:  Denisse Leon on Unsplash