From university to the real-world; BSc Marketing student Haley Britton has landed herself a position as a Marketing Communications intern at Agilent Technologies. I was lucky enough to have a chat with Haley about her experience so far – read on for more!
Haley, tell me a little bit about your job – what do you on a day to day basis?
When I started, I was given a broad idea of what I was going to be doing. It has turned out that this idea was very basic compared to what I've actually been doing! I get to do a lot of the rebranding for everything that we put out in regards to our team and a couple of other teams. Recently, I've also been taking on other job roles, in regards to the website and publishing pages.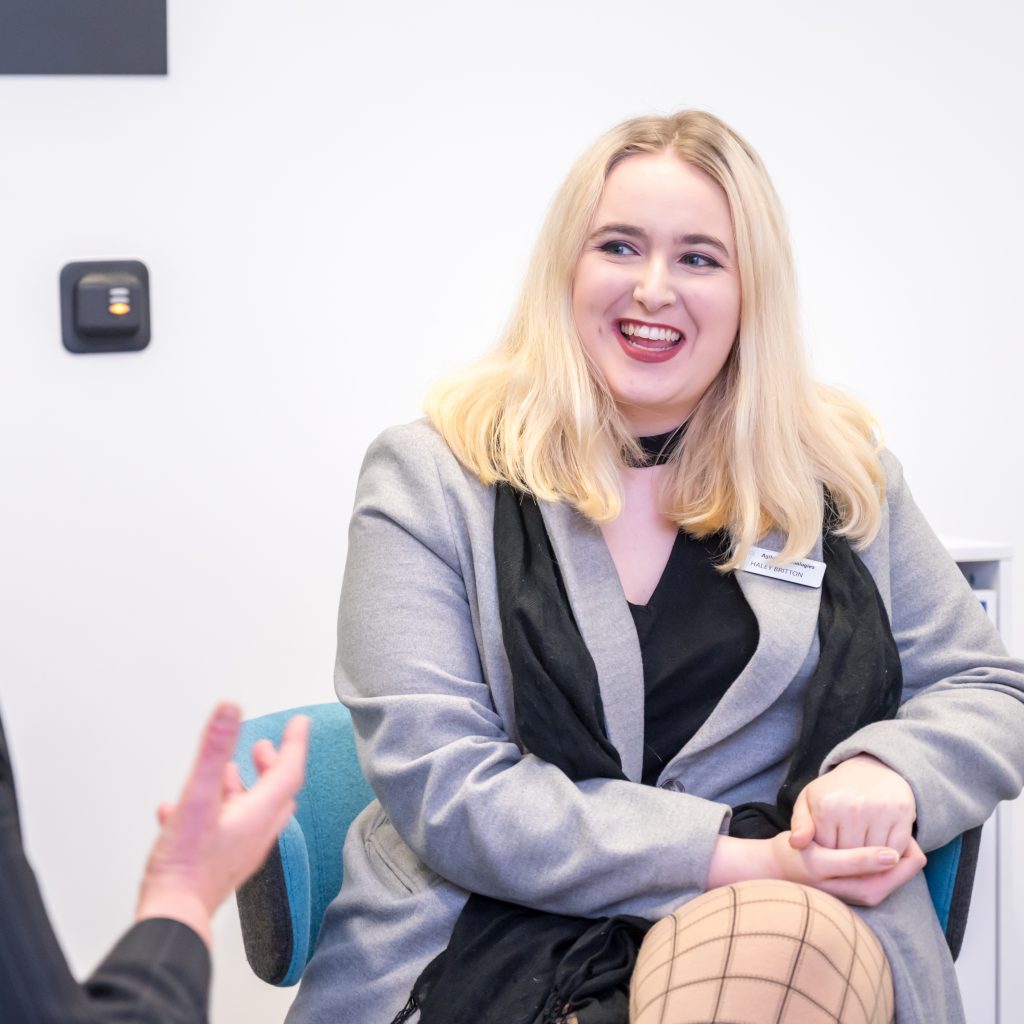 Do you feel your course has equipped you with the skills you need for the industry?
Definitely – but I feel like it was a good idea for me to go and do a placement because I've got some real world experience. This is great because if I had gone on just to do my final year, I don't think I would have had as much of an advantage employability wise.
Do you feel like your first two years at university gave you the knowledge that you need to do the job?
Yes! Although I have learned a lot on the job working at Agilent, going in with basic knowledge in most areas was a real bonus. To my advantage, university has equipped me with in-depth knowledge for tasks I have come across whilst working at Agilent – this helped me to stand out a bit more amongst our team. So I do think it benefited me greatly!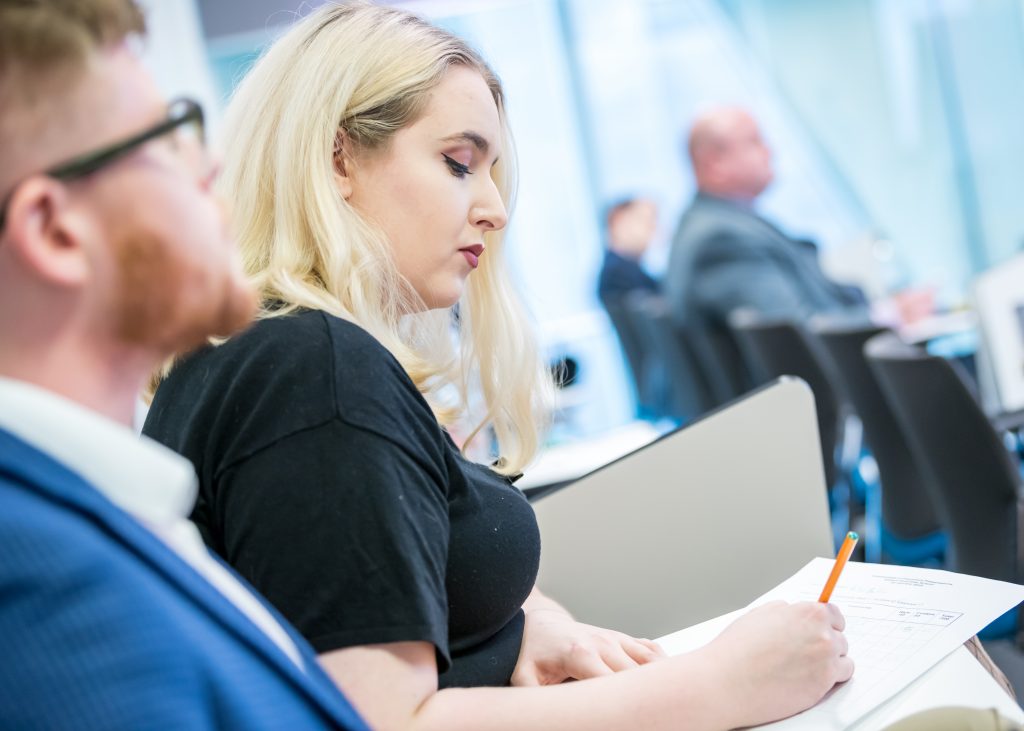 Is it what you expected the job to be and are you enjoying it?
I absolutely love it! It covers a large part of what I want to do in regards to marketing – marketing materials that are actually going out to customers and to the public. Working in the department that I'm in, I'm seeing more behind the scenes stuff. But I'm also getting a chance to do the more public facing things.
What do you feel that you've brought to Agilent?
I feel like I have brought a lot of experience from university to the team. In my first year, I did a broad range of things – with the opportunity to study modules more in-depth in my second year. This is a great way to learn, I feel I had more confidence to go into such a busy environment, for such a big company – because I had already had a base of knowledge for most things. I had the confidence to go in and give my own opinions to get stuck in. I wasn't too scared to ask questions – which is always good.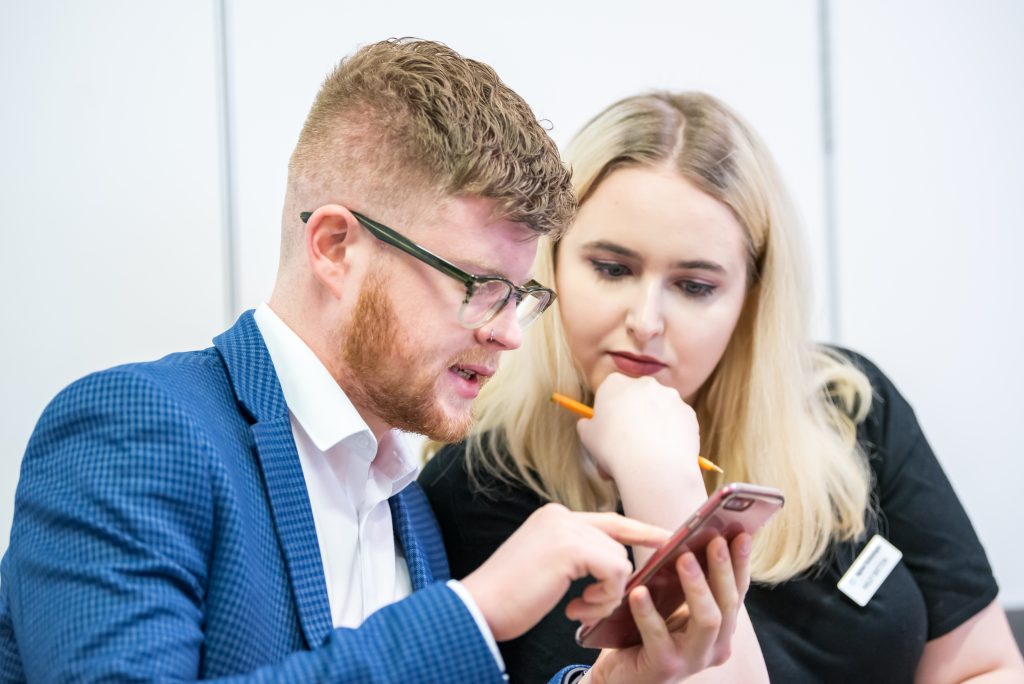 So what's the future?
I want to continue in marketing. I have fallen in love with the whole atmosphere of Agilent. Obviously, I wasn't overly into the science industry before going to work there. But I've learned so much since starting in July, I could see myself either working for Agilent in the future or going into a similar industry. But regardless, it's helped me and definitely shaped what I want to do when I graduate.
If you're interested in studying business with us, why not check out what's on offer at Salford Business School ⭐
And while you're here – if you have any placement related questions, please don't hesitate to leave them in the comment section below!