Hannah Murphy studied LLB Law at Salford before progressing on to the MSc Human Resource Management and Development. Along with a group of her peers, Hannah worked on Salford's tribunal project, running free information sessions for members of the community. We met with Hannah to find out more about the experience …
Hi, Hannah! Can you tell us about the tribunals project?
We were giving legal information to members of the public that needed it. Anyone could go in, so if they were wondering about what happens at a tribunal then we would give them the information on what the courtroom looks like, what you need to bring, what the processes are, the deadlines etc. There were three people from my class, and a law undergraduate student was involved as well.
What did you get from the project?
I've always been the type of person that hates public speaking. However, I know that going into HR – the career I want – I need to stand up in front of people if I'm doing presentations or going to conferences. If I progress, I need to be confident. I feel like my presentation skills and confidence have improved, especially with legal and academic language.
I did my undergraduate law degree and made friends; when I came back to University, I met different people and, funnily enough, the people from the tribunal are now my closest friends just from doing the project together, but we had never spoken in class before that!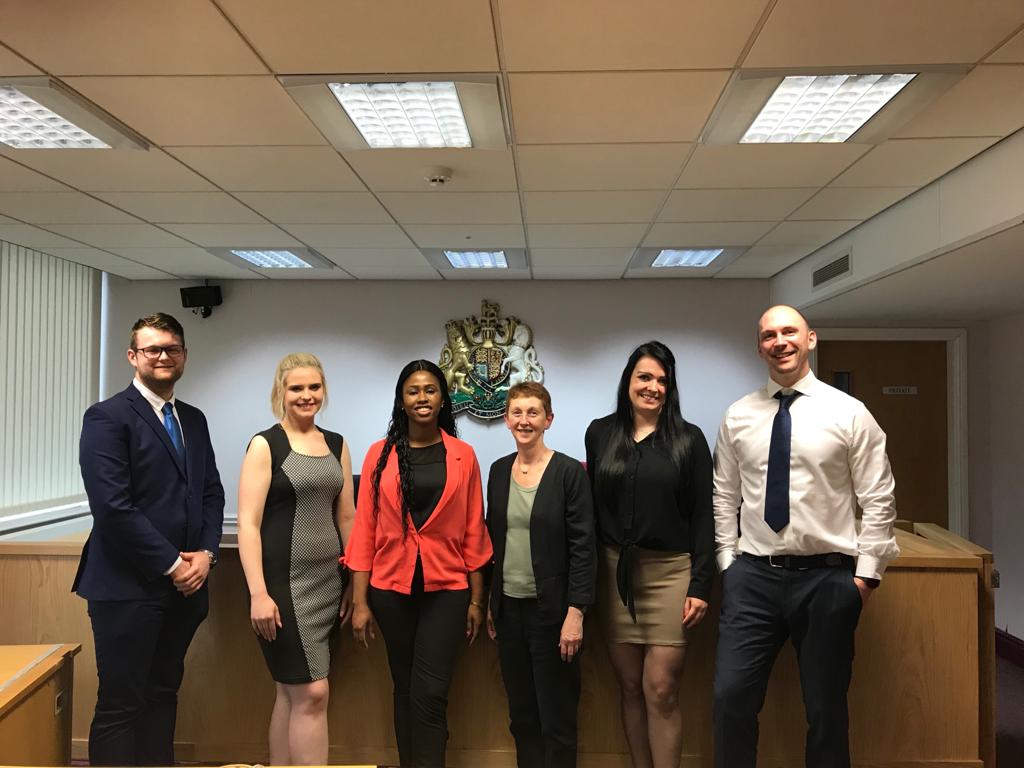 Why is the tribunals project important?
I feel like, sometimes, people find the law a little bit scary. They don't know where to turn to. There's the Citizens Advice Bureau and solicitors, but it can seem really daunting. You don't know who to trust, especially in an employment tribunal. If you've been discriminated against or unfairly dismissed, you don't really want to go to your manager because you don't know what's going on. I feel these Streetlaw projects are beneficial because they don't know us, they'll probably never see us again and that makes them a little more confident.
How will the experience benefit you in the future?
It's on my CV that I volunteered, so when I go to an interview, they are very interested in it. They always ask, 'Why did you do it?' and 'What did you learn from it?' and I always say that I got the confidence to stand up in front of judges and organisation skills because if somebody didn't turn up, we were going to have to organise who was going to say what on the day.
What are your plans for the future?
I definitely want a career with HR, but I do have an interest in employment law as well. My current job is more HR based, so I am covering diversity anyway because I'm mainly working on recruitment. We have to go by the equality acts, employment laws, and really make sure everything is up to scratch so that we're not discriminating against anyone with reasonable adjustment.
Thank you for your time, Hannah, and good luck for the future!
Make a difference in the community and become unstoppable with an MSc Human Resource Management and Development degree at Salford.