Part of what makes studying at Salford so special, is the fact that we have students join us from all around the world. Muazzam Deen came from Nairobi in Kenya to Salford (that's a distance of 6,450 miles!) to study BEng (Hons) Aeronautical Engineering. He says this experience has moulded him into a different person and he has enjoyed every minute of it. Read on to find out why.
HI MUAZZAM, CAN YOU TELL US HOW YOUR AERONAUTICAL ENGINEERING COURSE IS TAUGHT?
Each module in the course is taught via lectures and are assessed in 3 different areas. A written exam, experimental lab reports and phase tests.
WHAT'S THE BEST THING ABOUT THE COURSE?
It has truly made me appreciate and understand the amount of thinking and reasoning that is required to make aircraft the way they are. The way the theory is deduced and how it is applied in reality is what astounds me the most.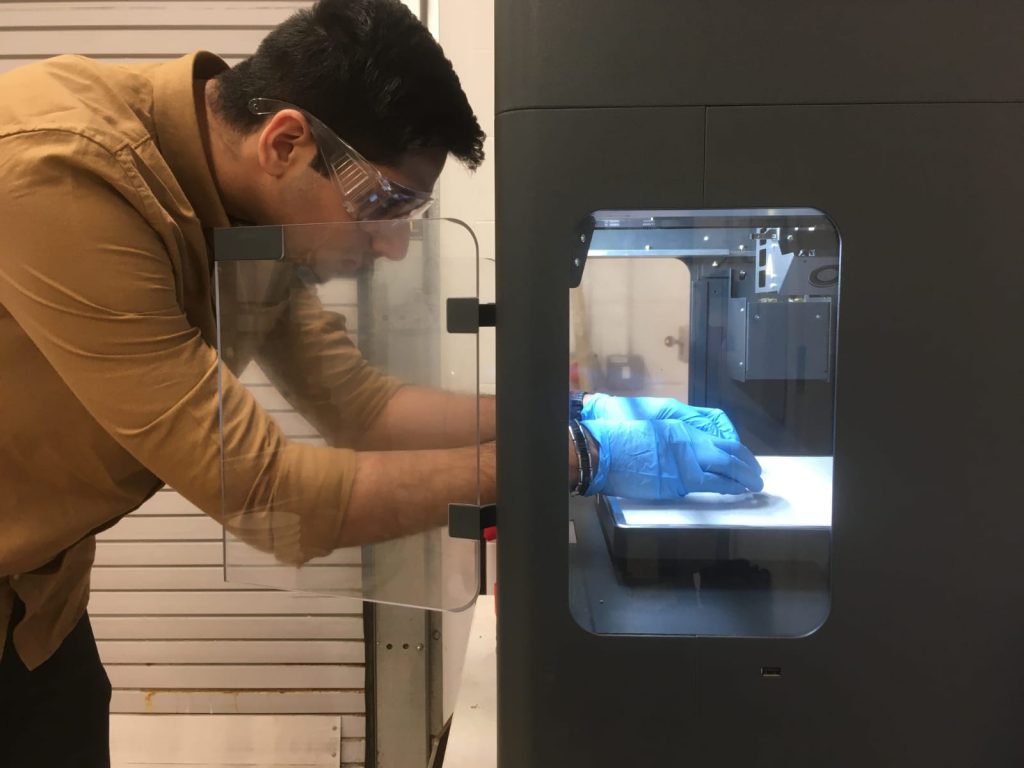 HOW HAS THE COURSE HELPED YOU FOR THE FUTURE?
Due to the amount of group assignments and presentations involved, it has helped me become more confident, sociable and a team player. The lab reports and exam revision associated beside this have helped me improve my time management skills. As a member of the Royal Aeronautical Engineering Society (RAeS), I have the opportunity to attend lectures from industry experts on various topics related to my course which give an insight on what will be of utmost importance in the future, helping me prepare myself in the areas that will prove to be beneficial in my career.
WHY DID YOU CHOOSE THE UNIVERSITY OF SALFORD?
I chose Salford because it was the most financially viable of my 5 options. It has state of the art facilities that are used to conduct experiments relative to the course along with a team of industry experienced lecturers. Salford is also ranked as one of the top universities offering a course in Aeronautical engineering.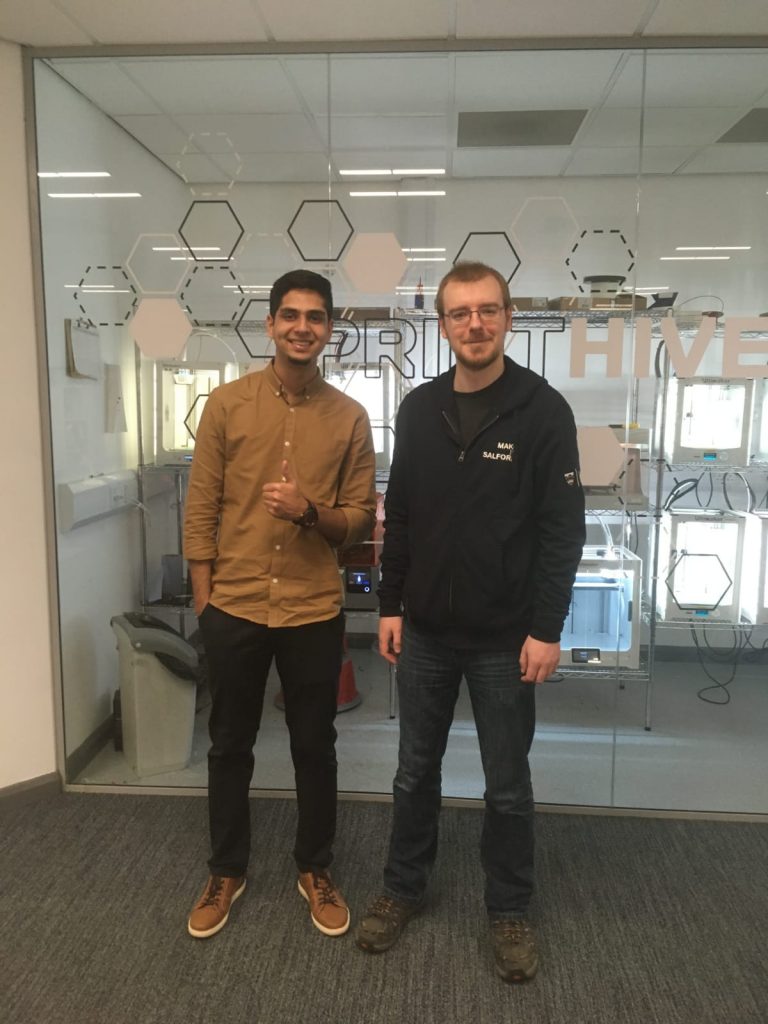 HOW DID YOU FEEL BEING SO FAR AWAY FROM HOME, WHAT MADE YOU FEEL WELCOME?
Of course, anyone away from home would feel depressed or sad or homesick, but not in my case. This is all due to the warmth the people of Salford gave me. They were extremely friendly and polite, not once was I left out of anything as they did their best to keep me involved in everything they did. If you had any troubles or queries, everybody and anybody was ready to help at the campus.
WHAT ADVICE WOULD YOU GIVE TO STUDENTS AT SALFORD ABOUT PLACEMENTS?
To get a placement, companies always look at your first year grades so I would suggest that you give it your all right off the bat. Be confident and show people that you love what you do and have the drive for it. Participate in any activity that is brought up and be at the forefront of it.
WHAT REAL-WORLD SKILLS/ INDUSTRY EXPERIENCE HAVE YOU GAINED FROM YOUR COURSE?
Multiple presentations and group work have helped me build up communication skills necessary to succeed in industry. I say this because this essentially helps you build relationships with people much more easily. Working with so many different people from different backgrounds has made me a team player, boosting my leadership skills as I have had to take control of my group at times.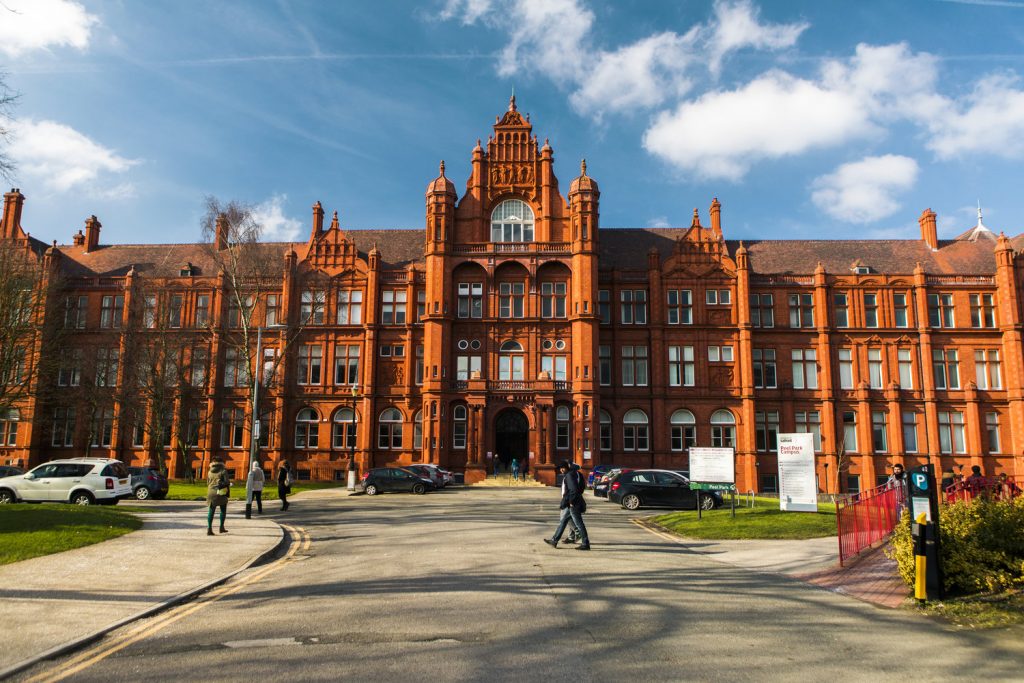 WHAT ARE YOUR PLANS FOR YOUR REMAINING TIME AT SALFORD?
The remaining time would be put into finalising my final year project, preparing for the various presentations I will have to do, as well as revising for the upcoming exams. After graduation, I intend to come back and pursue a master's degree in this field.
HOW WOULD YOU SUMMARISE YOUR TIME AT SALFORD?
It has moulded me into a completely different person to who I was before I joined the University. My time felt very short-lived but I enjoyed every moment of it, from the different people I met, to the deadline submissions and exploration of the city.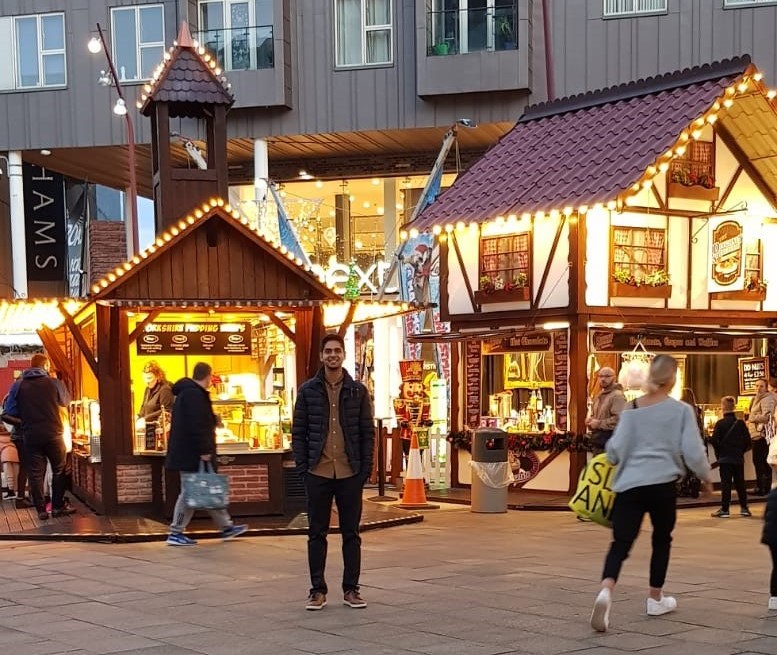 WHAT IS THE SUPPORT LIKE FOR INTERNATIONAL STUDENTS?
The askUS has been the go to place. Services to any inquiries regarding finance, visa/immigration, faith services or even well-being and counselling are provided. A Facebook group on the Salford webpage was also made especially for international students where they could communicate amongst one another so as to not let you feel left out or abandoned.
WHAT IS YOUR FAVOURITE THING ABOUT LIVING IN SALFORD?
The liveliness of the city. It is always busy here and you get opportunities to interact with various people of different cultures and ethnicities and learn more about them. I love exploring and Salford offers so many interesting locations to do just that. It is the home of MediaCity UK and BBC Manchester. It offers other landmarks that are a sight to see such as the Salford Cathedral and Ordsall Hall.
WHAT ADVICE WOULD YOU GIVE TO A NEW INTERNATIONAL STUDENT?
From the first day be confident in yourself, introduce yourself to the new people you are going to see, be friendly and do not worry if you have any queries you want to make as everyone is always ready to help in any way they can. Perform to the best of your ability and do remember to take a break and explore the beautiful city around you.