One of the reasons our students love studying at Salford is the support we have on offer for every step of the way. Karina McNally overcame a lot while studying BEng Electronic Engineering, and we caught up with her to find out how the experience shaped her future.
Hi Karina, can you tell us why you chose The University of Salford?
I was born and raised in Salford, and I knew it was a great place to learn from family and friends who studied for their degrees there. All the lecturers have my best interests at heart and will do everything they can to support me, that's why I wanted to return to Salford for my postgraduate degree because I know how great it is!
What attracted you to BEng Electronic Engineering?
From a young age, I knew I wanted to do something in electronics because I was so amazed with what you could do with so few components. I had some challenges from a young age, with people asking why I wanted to do a 'typically male' role, but it doesn't matter if you're a man or a woman, you can do whatever job you want to. I would say, to all young women, just go for it. Electronic Engineering is such a broad subject that opens so many career opportunities!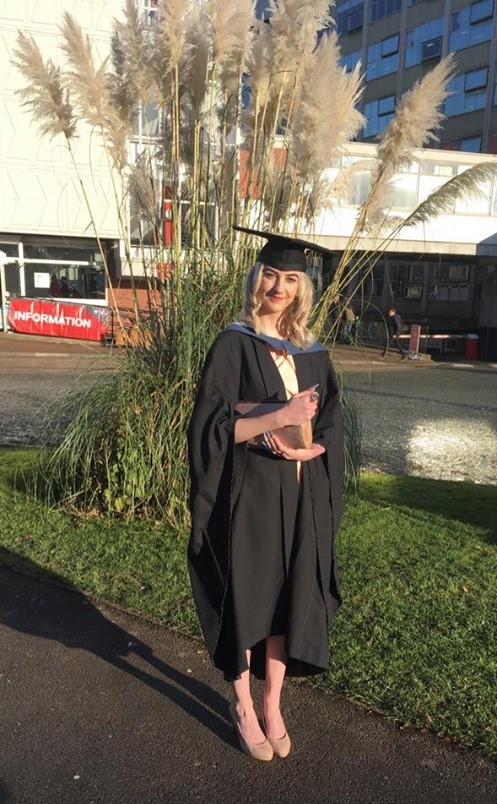 During your first year of study, you found out that you have dyslexia and short-term memory loss. How did you overcome the challenges this presented?
It was very hard to overcome, but once I finally understood why, and my lecturers were informed, I started making progress. The support I received from the University was more than I could have asked for. I was given equipment to help me write my assignments and record my lectures, programs on a laptop that helped me study for exams, and I even had someone help me with my grammar and spelling. I was also supported by my lecturers; they were so understanding as they tried to help me as much as they could.
You also did a placement year; how did that experience benefit you?
Placement years are a great way of putting everything you have learnt into practice and it may also help to improve your grades and give you a better understanding. I did my placement with Ability Tec, a company that builds circuit boards with pick and place machines. I knew I wanted to work in circuit board design and the placement helped me to understand how it is made so that it will work as expected.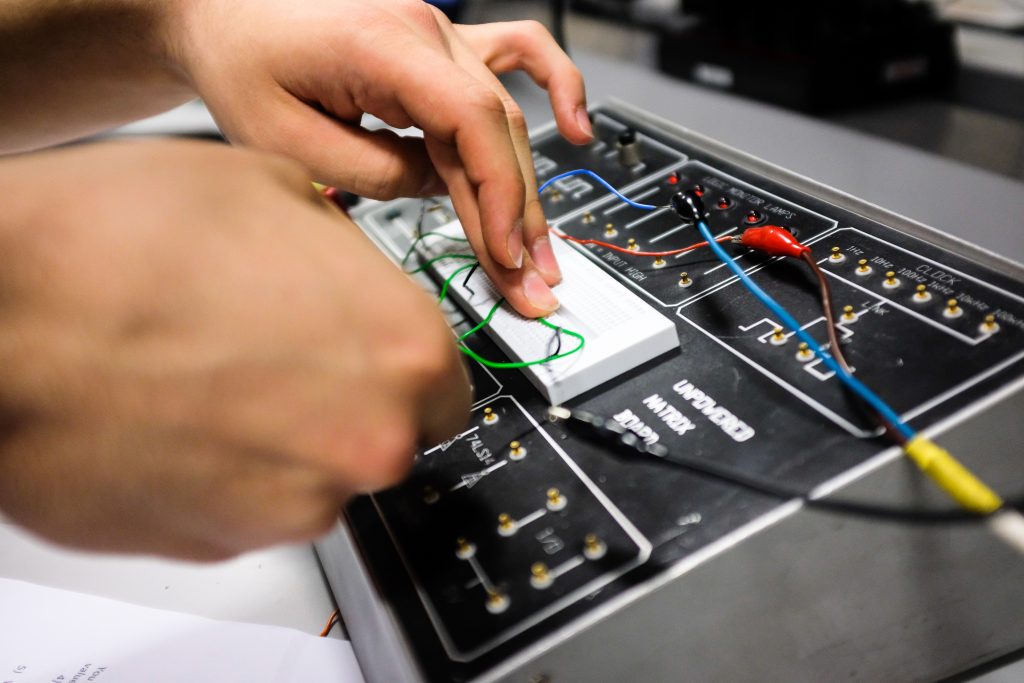 You're a Junior Electronic Engineer at RoBAT. Can you tell us a little about it?
I enjoy circuit design the most, as I picked it up very quickly, but there is so much I can do in my current role and I am enjoying every part of it. A typical day consists of designing circuit boards for robotic machines or upgrading ones we currently have. The project I am currently working on is a cable tester which will be used to test all the cables we make in-house, with the use of a PIC microcontroller – which I have been programming myself – and I also made a .NET application.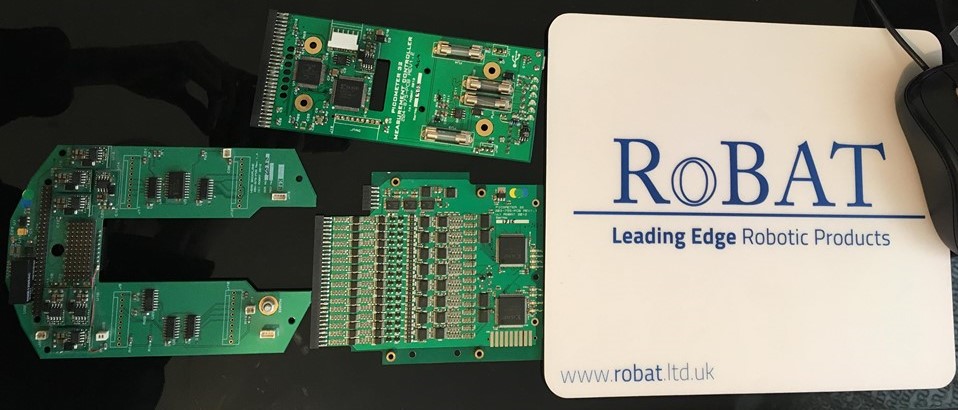 Why have you chosen to return for postgraduate study?
A postgraduate degree in Robotics will open up more opportunities in the future. Right now, it means I can become more valuable in my current role by providing more of an input when designing robotic machines. I hope to work my way up to a Senior Engineer before working for MBDA.
What advice would you give to current students about their career plans?
Start thinking about what lessons you enjoy the most and look into what kind of roles you could go in to. I would say that it's okay to change your mind, you don't have to have it all figured out right now and that's why placements are such a good thing to do. Your future doesn't need to be mapped out whilst at university, but it is a great place to start.
Thank you, Karina! We wish you the best of luck for your future, and we know you'll have an incredible career!
Become unstoppable and progress your career with postgraduate study at Salford.