Salman studied BEng Aeronautical Engineering, spent one year in Sweden as part of his course and landed his dream job with Etihad Airways after graduating!
Hi Salman, how did you find out about the University of Salford and the course you picked?
When I was researching universities, I was looking specifically for institutions that specialise in aeronautical engineering. I visited the University of Salford during an Open Day and felt at ease, so I was super excited about accepting an offer when I received it.
What did you enjoy most about studying BEng Aeronautical Engineering?
What struck me the most was the passion for aeronautics displayed by all staff and students, and the unique excitement about anything aviation related. I also loved the facilities, for example the wind tunnel and flight simulator, which enabled us to integrate theory with practical elements. Also, as part of the course, we were given the amazing opportunity to attend a flying course and visit the Airbus facilities. That was an amazing experience!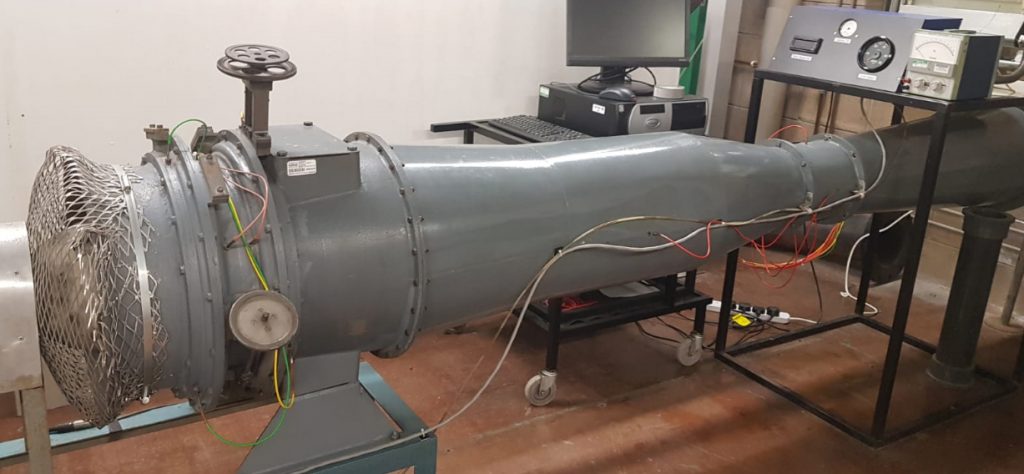 We imagine living so far from home must have been exciting but difficult at times, what made you feel welcome?
It was very exciting and daunting at the same time! However, when I first joined the university, there was a welcome team waiting for us at the airport, as well as at the university accommodation and on the main campus. This was all organised specifically for international students and helped us all get settled in. The university also organised various welcome events where I met students from several other countries, and we formed our own social circle to navigate around the first few weeks.
The university also has a compact campus and almost all the student accommodation is within walking distance which makes it a very student friendly environment. Several of my course mates were living in my accommodation and I also met some new housemates – all of which helped me create my social circle quickly.
I also joined the hockey team in my first week. Attending the training sessions and matches was a great way to keep fit and make new friends.
Did you undertake a work placement as part of your studies at Salford?
Yes, during my placement year I studied for 6 months at Linköping University in Sweden and then worked at Volvo Cars production facilities in Gothenburg for 4 months. This was part funded by the European Union via the Erasmus+ programme which the University of Salford is part of. This amazing opportunity enabled me to explore how university education and culture work in a different country and gave my first taste of working in an engineering environment, which I really enjoyed. I loved the hands-on experience and seeing engineering in action. What was new for me was manufacturing engineering and how theoretical designing converts to manufacturing challenges and solutions.
By studying in a different cultural background, I was challenged to adapt quickly not just in terms of academic content, but also in my day-to-day life. I had to settle into a new location relatively quickly, find somewhere to live, navigate public transportation etc. It certainly gave me a taste of what it is like to start from scratch in a new place, something that came handy when I relocated after I secured my first graduate job.
What are you doing now?
I currently work for Etihad Airways in Abu Dhabi. It was always a goal of mine to work for an airline and I was ecstatic when I got the opportunity a few years ago. In my role I manage technical contracts between Etihad and suppliers of aircraft equipment, such as seats and avionics. My workday can be very varied, and I have to liaise with aviation suppliers from all over the world, like USA and Japan. I can take part in assessments of the aircraft layouts and discuss modification scope with the engineering department, all on the same day.
Did you feel ready for your role at Etihad Airways?
Yes, studying subjects like aerodynamics, flight dynamics, structures and materials is all part of the package when you want to become an aeronautical engineer. As part of my course, we had to undertake a team project every year, which was great as it allowed us to be creative, work as a team and deliver on the topics we were most interested in. We also had a project management module in the final year which gave us an insight into the project-based work environment most engineers work in.
Also, the careers services at Salford were a great help in my final year. They reviewed my CV, did some mock interviews with me, and advised me on how to be prepared for some tricky questions that graduates may be asked.
Have you noticed any differences in the working environment/operations between the UK and your current place of work?
I have been lucky enough to always work in organisations that have a large and multinational workforce, therefore the work environment has been similar in terms of organisational structures, communication and integrated project teams. Obviously where I work now there is more sunshine compared to the UK, but I have enjoyed working in the UK equally as much as my current location.
What advice would you give to other international students who are considering studying in the UK and specifically at the University of Salford?
Studying in the UK is a great choice if you are looking to work globally. A university degree from a British university opens many doors. Also, you will find alumni from your university all over the world in the most unexpected professions and places, which is always fun.
The University of Salford is a great choice for several reasons such as the campus culture and the location. Being so close to such a great city like Manchester as well as such an international airport is definitely a plus. The facilities are also top-notch and there are several clubs and societies which you can join in. For my course specifically, the knowledge base of the lecturers, the legacy of teaching aviation and industry ties make it an excellent choice.
What are your plans for the future?
I want to keep on working and developing in the field of aviation. Covid-19 is having a devastating effect on the aviation industry and It will take some time to recover and start growing again. I want to be involved in this process and hope the industry recovers as quickly as possible.
Thank you for talking to us Salman, it is great to hear you are doing so well in your career, and we wish you all the best in your future endeavours.
Find out more about our BEng Aeronautical Engineering course.