Working with a professional sports team is a goal many people aim to achieve. A goal that Grace has had since she decided to study BSc (Hons) Sports Science at the School of Health and Society. Thanks to industry-focused modules with the University, Grace has been able to tick this off her list, as she was given the chance to work with the Salford Red Devils, a local Rugby League team who are based at the A.J.Bell Stadium. It was great to catch up with her during one of the industry sessions on the course and learn about the professional opportunities she has been given throughout her time here.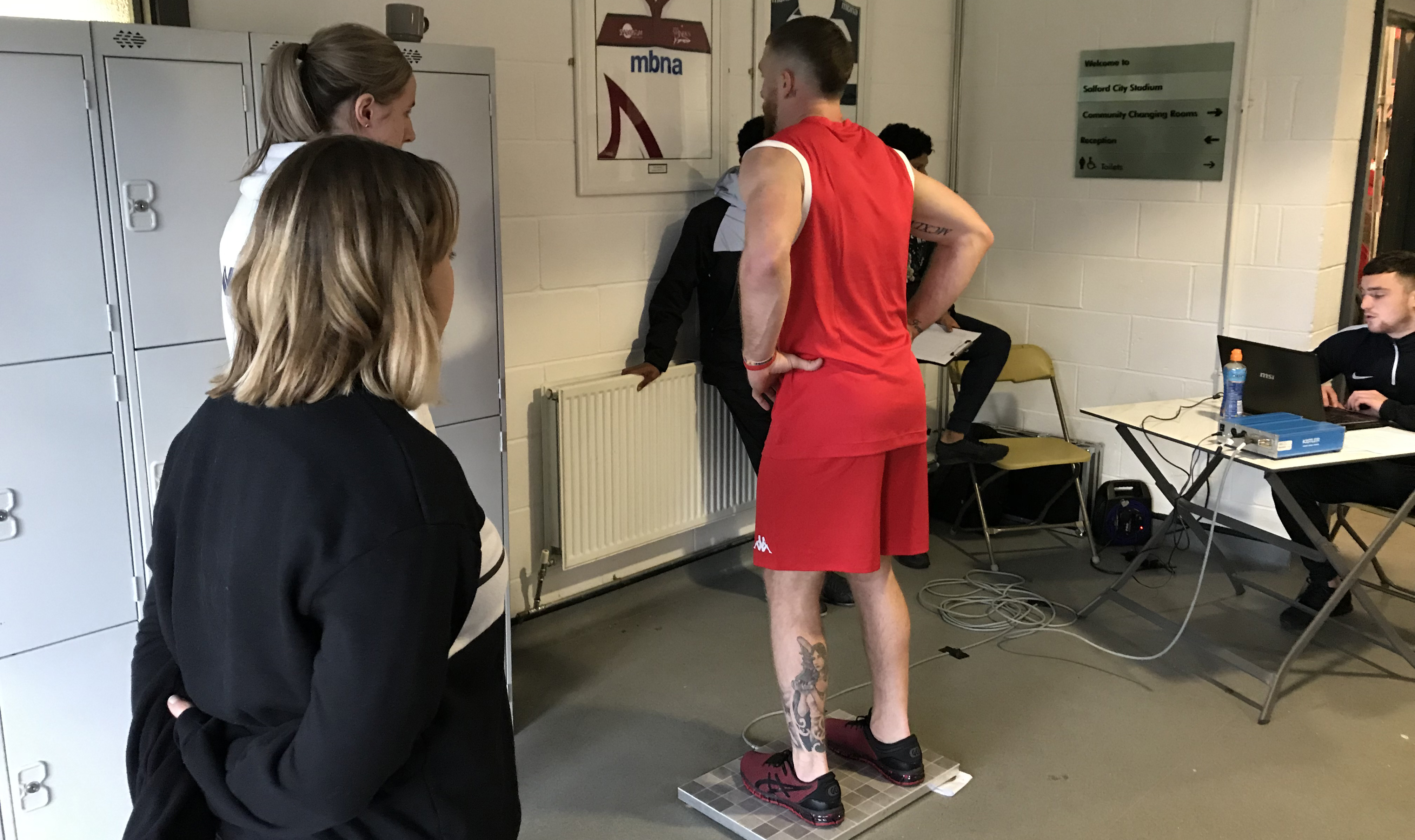 What made you choose Sports Science at Salford Uni?
I love Salford and the surrounding areas, the university really appealed to me. I did have a look around a fair few other universities, but the facilities at Salford were just fantastic and unlike any others, I'd seen. Also as someone wanting to go into the Sporting Industry, I noticed that the University of Salford had lots of very strong links with surrounding professional sports clubs, an extremely important factor for me.
How is the course going?
It's so great! I'm in my final year now, and even though the pressure has ramped up, I'm absolutely loving it. I'm focused on ending my course on a high, and even though the type of workload has changed as I'm taking on a lot of industry placement hours, the workload hasn't been as intense as I'd imagined.Plus, the support from the tutors is second to none.
Could you talk me though an average day at university?
It all depends on what lectures I have that day. The majority of the time it starts with a 9m lecture, which lasts for two or three hours, then a three hour practical. This year I'm only in twice a week so I can spend the rest of my time attending work placements and writing my dissertation.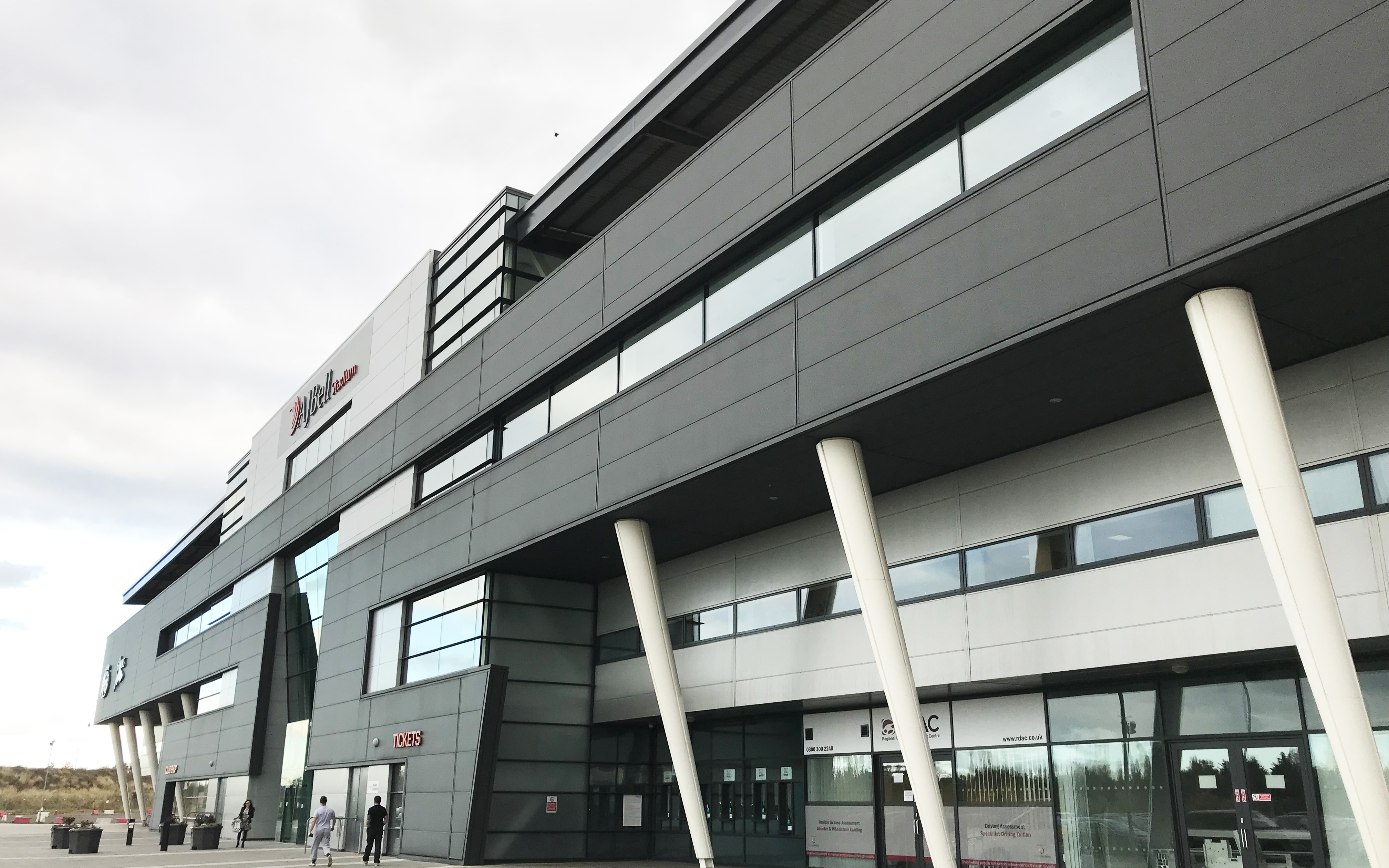 What has been the highlight of your time at Salford so far?
Oh, without a doubt working with Salford Red Devils. The reason being, that we have learnt so much in the first and second years, and being able to put that knowledge into practice is so fulfilling. In the long run, the experience with Salford Red Devils will boost my CV, which is crucial in an industry like Sports Science if you want to get recognised.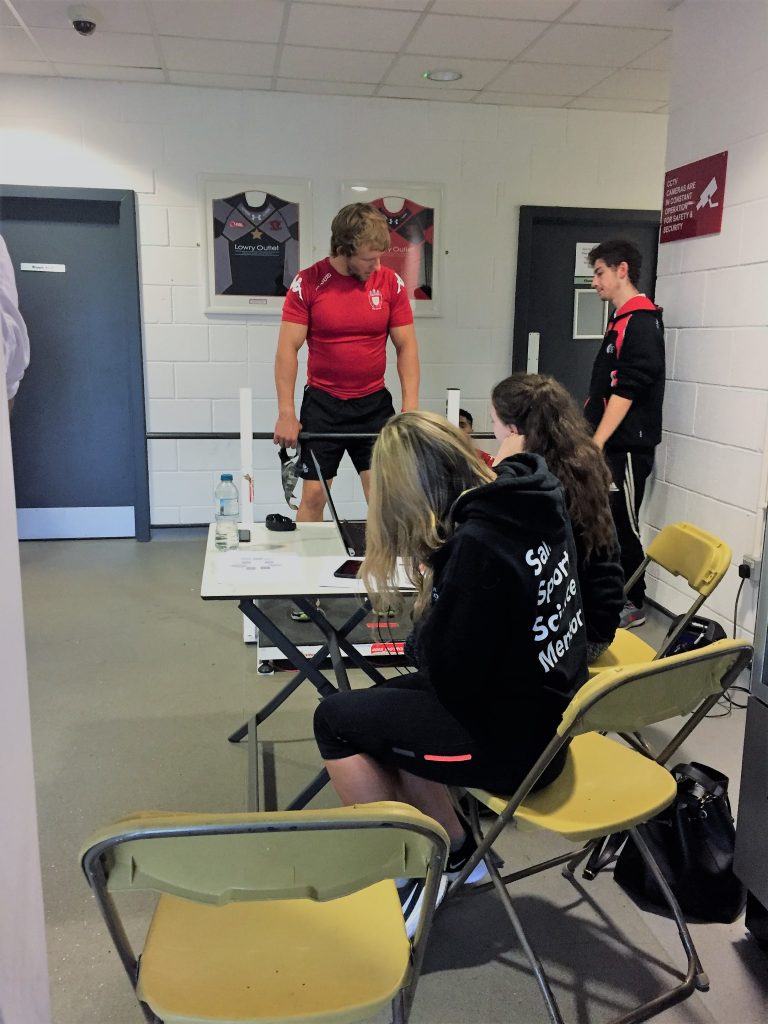 What is your plan after graduating in July?
Well, I'm not 100% sure, I'm thinking of embarking on the MSc Strength and Conditioning here at Salford because its such a renowned course and it will allow me to develop my knowledge further in an area I'm passionate about or I'll go on to get a job within my field. As we've been able to pick specific modules this year, I've got a few avenues I'd like to try and go down including nutrition, strength and conditioning or exercise testing.
Do you have an ultimate career goal?
I'd love to work for Manchester City in Sports Science. Saying that, since starting my degree, I've been inspired to do other things outside my studies. Over the summer I completed a Sports Massage Therapy course, which means I'm now fully qualified in that and I practice alongside my studying – a great bonus because so many teams are investing in sports massage. I suppose if I was to talk about a 'dream job' then it would be to head a team of Sports Scientists in a prominent club.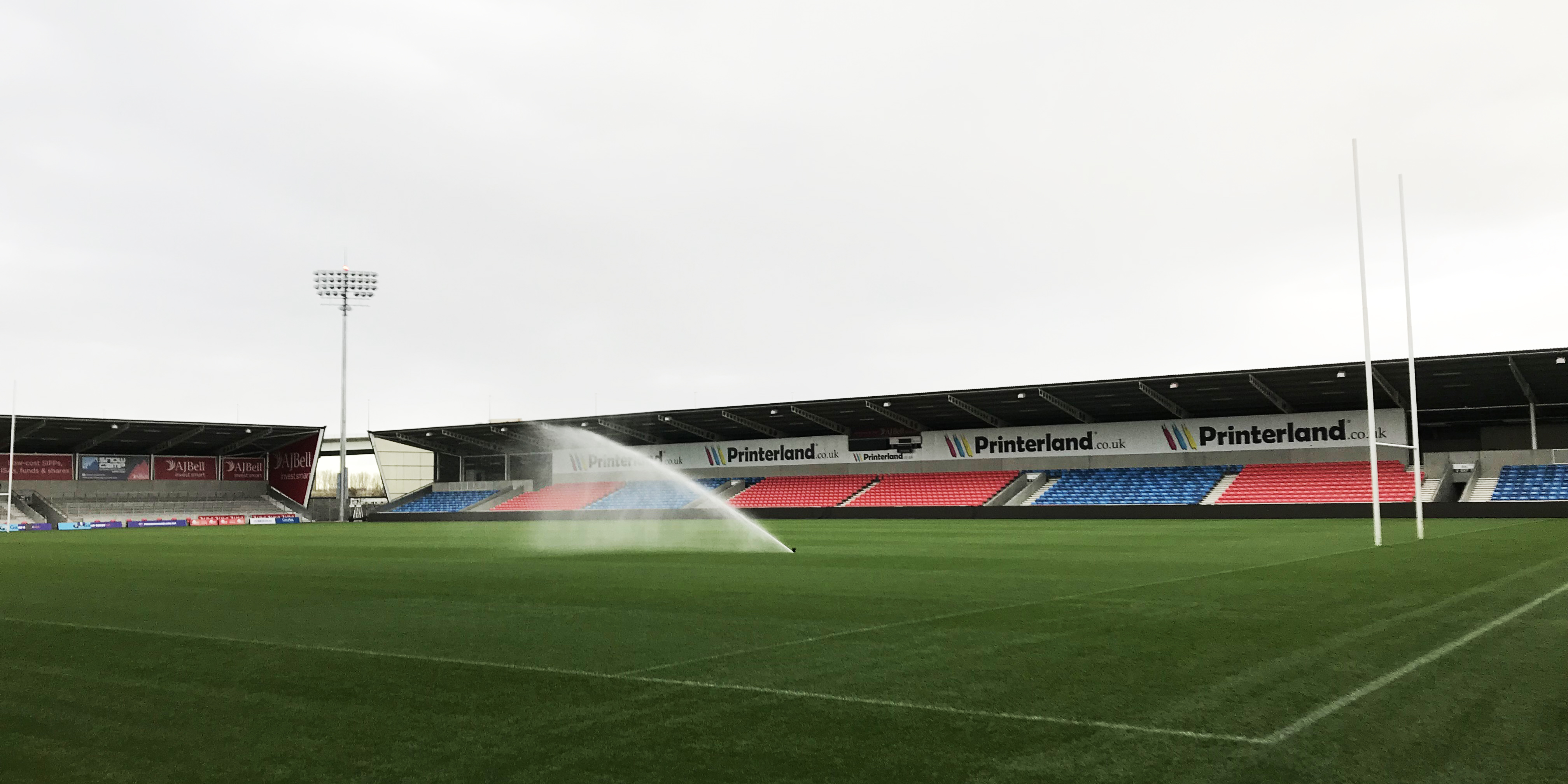 Other than the work you do with Salford Red Devils, do you have any other work placements?
At the moment I'm working with Bury Women's Football Club, taking on general sports science roles; a bit of nutrition, some sports massage and generally helping the team improve performance and wellbeing. I'm also working with the City of Salford Trampolining Club which is really exciting.
How did you get involved with all of your placements?
Students have a choice on the course to take an opportunity that may be offered to them through the course, or alternatively, we can arrange our own placements. Bury Women's Football Club got in touch with the University, but I contacted them outside of the course to make a bit of a point that I was willing to reach out solely on my own. With the City of Salford Trampolining Club, I organised that off my own back as I'm from a trampolining background and have a real passion for it.
What's your favourite student meal?
Nice and easy, beans on toast, with a bit of cheese.