Hello, I am Katia Pantsiou, a postgraduate student from Greece. Here are my top tips in choosing whether to live in Salford or Manchester city centre for your studies.
First of all, congratulations if you have an offer to study at Salford already! A new life awaits you. So many opportunities are at your fingertips, you just have to open your heart to the hope for all that will happen. Who will you meet, what will you do, where will you go? Decisions, decisions, decisions. Whether you're an undergraduate or postgraduate student, I'm sure you're still in a dilemma about where you should live and what accommodation you should choose.
If you have decided you don't want to be staying at the university accommodation Peel Park Quarter, John Lester & Eddie Coleman halls, you still have a wide range of other options to choose from. Either you choose to stay in a private accommodation by yourself, or share a house/flat, but what location do you choose? You don't want to miss out on all the city centre fun, but at the same time you want to be close to the University campus and all the upcoming action. I feel you. So, I'm going to go through the different factors to help you decide what location will best suit you and your individual preferences.
Social Life
Manchester city centre is a real hub of activity all year round, with many options to keep you entertained. There is so much to do and see, from leading museums, bars, restaurants, traditional pubs, shopping areas and entertainment venues. While staying in the Northern Quarter, Ancoats or Oxford Road you have everything you need right at your doorstep. Salford is smaller and whilst there is a lot to do, it is a bit on the quieter side. So if you want to be in the middle of the action, the city centre is the place to be.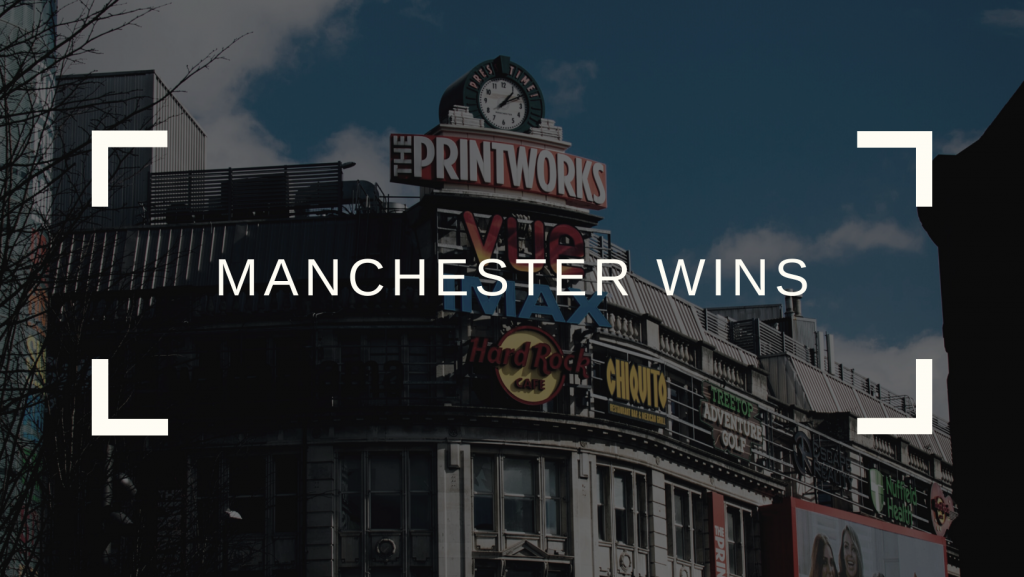 ---
Pricing
If you are on a stricter budget, then definitely being a little further out, such as in Salford is more suitable. The ongoing housing developments at the city centre and the desired central location, make the cost a bit pricey for a student budget.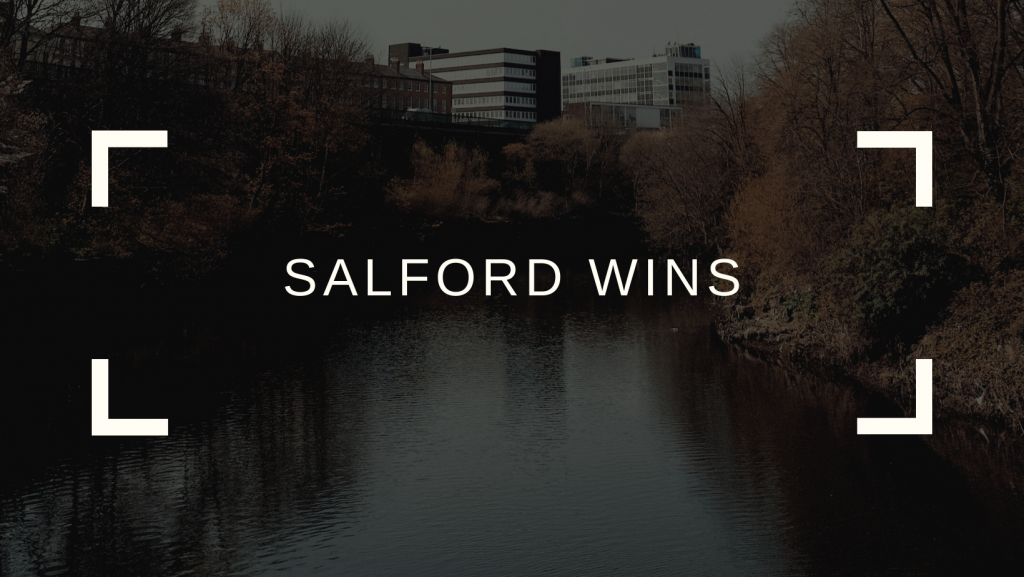 Location
Salford Quays, home of the enormous MediaCityUK is undoubtedly a beautiful waterfront destination. There are cafes, restaurants, the Lowry Theatre and even a watersports center, which makes it ideal for a hot day. But Manchester city centre, is buzzing with life every hour of the day. Of course, you can enjoy the best of both worlds, since it's not a long distance to travel with Manchester city centre being only 15 mins away by train from Salford and 30min from MediaCityUK on the tram.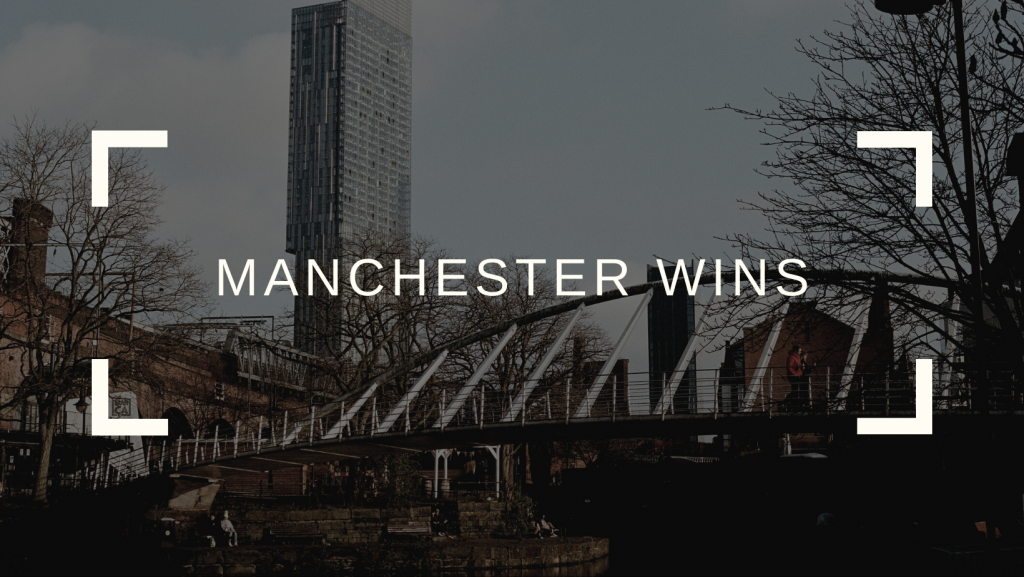 Proximity to University and Societies
Online education has indeed shifted over the past year. Hands-on learning is always a vital part of the University of Salford ethos, so no matter what happens in the future, in-person teaching wherever possible will continue. As a student, there will be cases where you will have an early class after a night out or an all-nighter studying. On those days your future self will thank you for staying five minutes away, trust me. Commuting from the city centre to attend your lectures at the campus, especially if you're going in daily, may feel like something you could have avoided and made your life easier by choosing an accommodation closer by.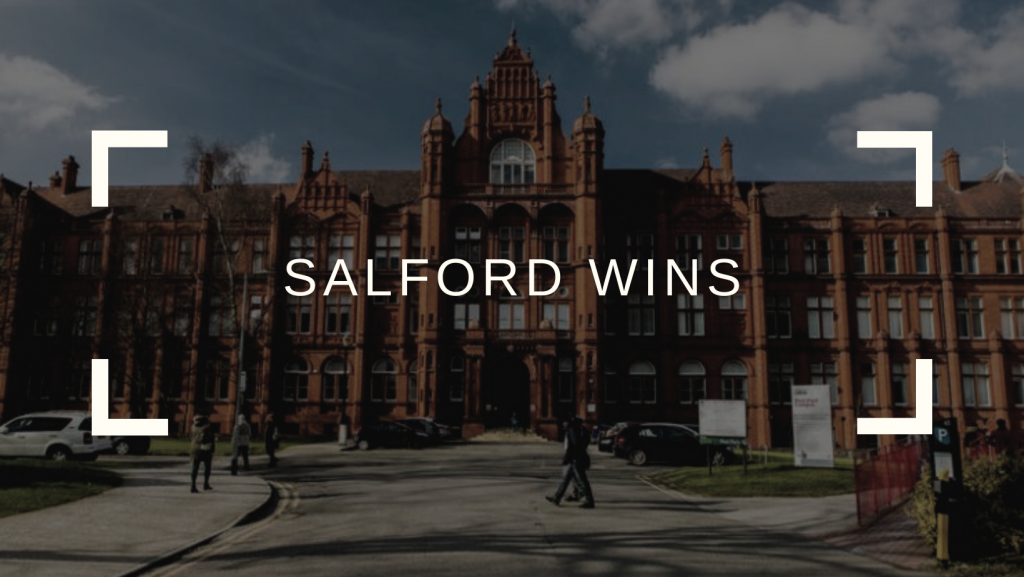 Sense of Community
There is a big possibility, to become friends with your classmates, work colleagues, or other students from societies across the University since you share common interests and passions. You might find yourself feeling left out if most of them are staying in the Salford area and spontaneously arrange hang-outs with each other. You may struggle balancing your social-uni life while staying further away. But on the positive side, staying at the city centre will offer you the opportunity to surround yourself with a mix of people and blend or network with students from other universities too.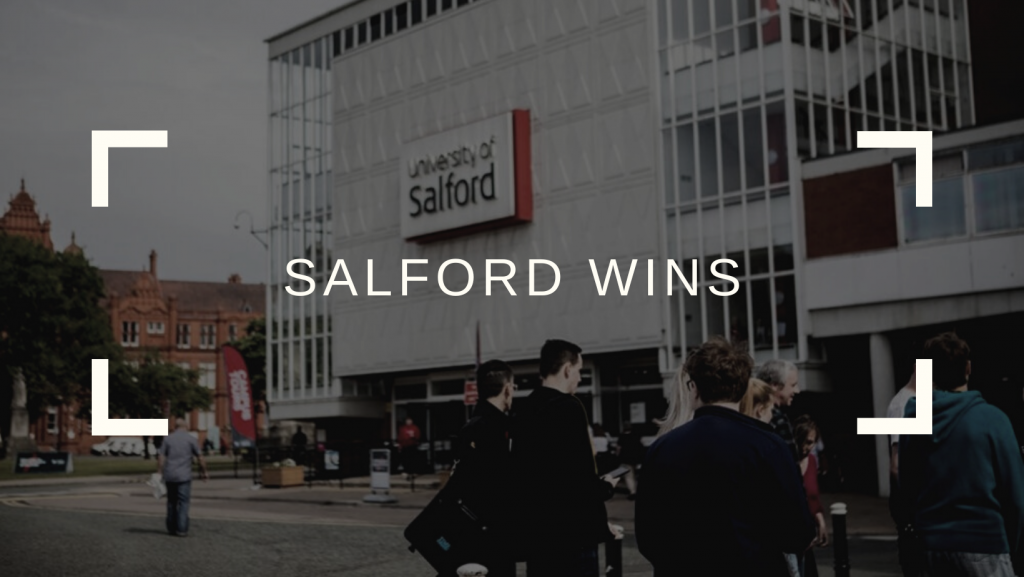 Easy Transportation Access
Like everywhere in the city centre, unless you are venturing out into somewhere outside the ring road, you will rarely need to use public transport. You can walk to surrounding neighborhoods or ride your bike. If you do want to go further afield however, then Piccadilly Station has access to rail and Metrolink services. Salford being at the edge of Manchester city, has frequent routes so it is easy commuting whenever you have lectures or just want to take advantage of the University facilities. Cost of travel is the downside to commuting – and the time it takes makes it less convenient.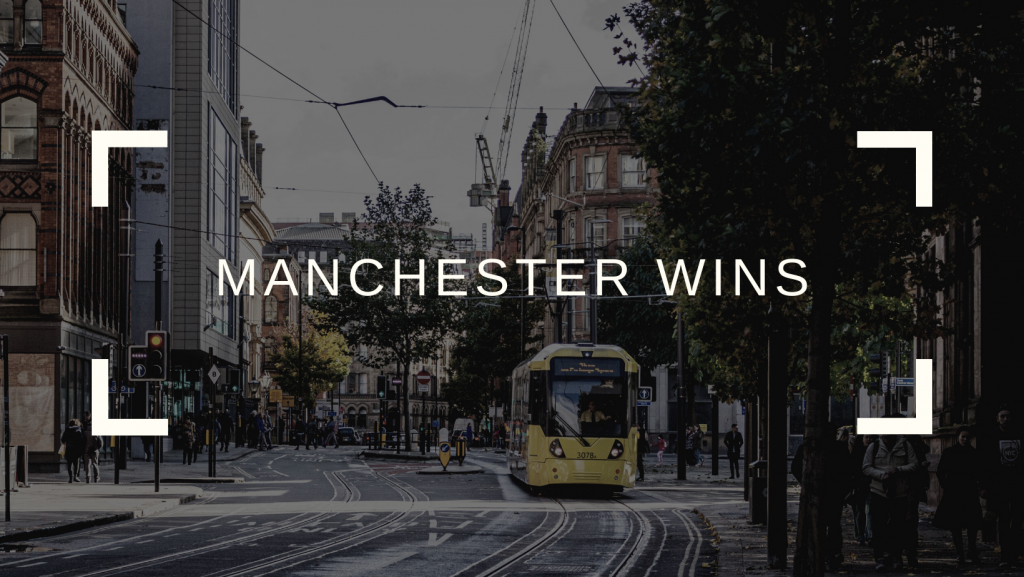 Wherever you finally decide to stay, remember that you can't really go wrong with either option as both are amazing places to live, and it's all about having the right attitude! You can MAN-ifest your reality 😉