Inspirational Salford MSc Project Management graduate Foluke Michael from Nigeria has won multiple awards and achieved recognition around the world for her efforts in sustainable development and her contributions to society. She's a project management consultant, innovator and author who uses her skills to solve global problems.

Foluke won the United Nations Sustainable Development Goals Action Award in 2018, and she is the CEO and Founder of the Creative Youth Community Development Initiative. We caught up with her to find out more about her impressive career and achievements so far.
Hi Foluke! You've achieved so much in your career and made such a positive impact on your community and our environment. Did you always know you wanted to work on community development and climate change initiatives?
As a very young civil engineer, I invested over 50% of my salary on youth development, women empowerment, art and cultural promotion. In 2000, I founded the Women Empowerment Youth Organisation, and African Cultural Heritage Project 2002. 
In 2002, I led four young Nigerian artists to participate in the Caterina de Medici International Painting Competition in Florence, Italy. The competition gathered participants from over 65 countries, and two of our Nigerian artists excelled with gold and silver medals at the competition. It was a moment that motivated me to think big! From that point, I became super confident of the future.
In the last 15 years, I have worked in the developmental and educational space on the platform of "The Vision of the Child", "Creative Youth Initiative Against Corruption", "Creative Youth Community Development Initiatives", and championed specific projects with the state government in Nigeria. 
I have always loved to solve problems, nurture ideas, and research solutions to alleviate concerns and create opportunities for children and youth from my teen years. Although I became closely drawn to climate change issues in 2015, it took two years of preparation to commence project implementation.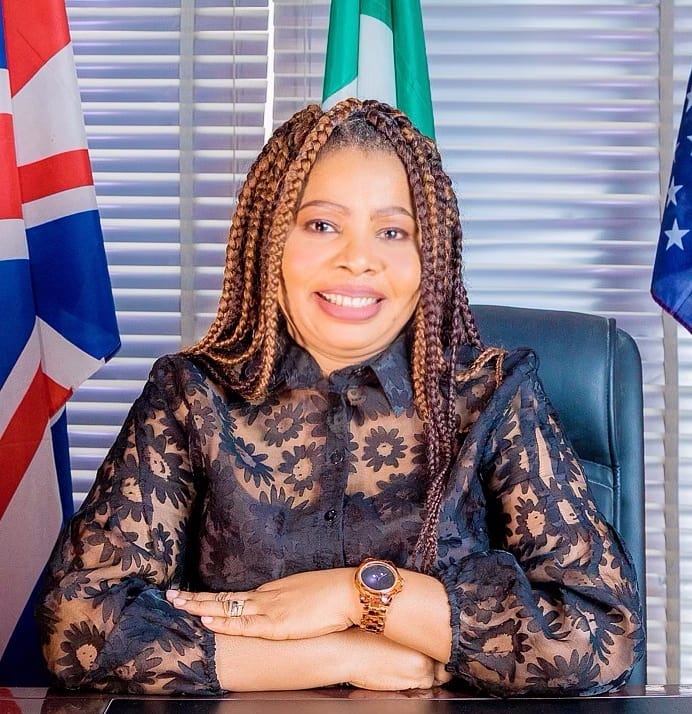 What is your proudest achievement to date?
I'm proud of a couple of achievements, but particularly excited about "Solution17 Art for Climate Change", a combination of youth engagement through art, poetry, science, creativity, and innovation to spur global action against the climate crisis.
The project took off in Covenant University Nigeria at the onset of the COVID-19 pandemic in 2020. The theme, "Lessons Learned from COVID-19 to solve Climate Crisis; A Race We Must Win," was chosen to challenge the participants' creativity. The project outcome produced 17 Climate Action Enterprises (for social impact and profit) and 17 Art for Climate Change Masterpieces. The paintings were completed within 120 hours by six teenage climate change activists. 

Art for Climate Change was launched on 25 September 2020 by United Nations Deputy Secretary-General, Amina Mohammed.
Could you tell us about your career since graduating from the University of Salford?
My study at the University of Salford was planned right from the very beginning. I pursued MSc Project Management to support my career development. I foresaw a future that will require tools and knowledge to create and manage multiple projects. I also knew I'd need special multitasking and design thinking skills to create products from ideas. So I opted for the University of Salford to achieve my desired goals. 
After graduation in 2016, the United Nations Sustainable Development Goals was my main target. Therefore, I created a problem statement that would guide my research, incubate ideas, and support project design. The post-graduation adventure led to award-winning projects, "Creative Youth Initiative Against Corruption" and "Creative Youth Community Development Initiative – Solution17 for Sustainable Development Goals (SDGs)". 
Apart from the social impact space, I have also built my project management portfolio to protect the planet. In addition, I engage in eco consulting, business development and green project management. I'm also an author. My book, "The Green Entrepreneurs: 17 Business Ideas and 7 Steps to Start Your Green Business", is published on Amazon marketplaces, and the audiobook is on Audible, iTunes and Amazon.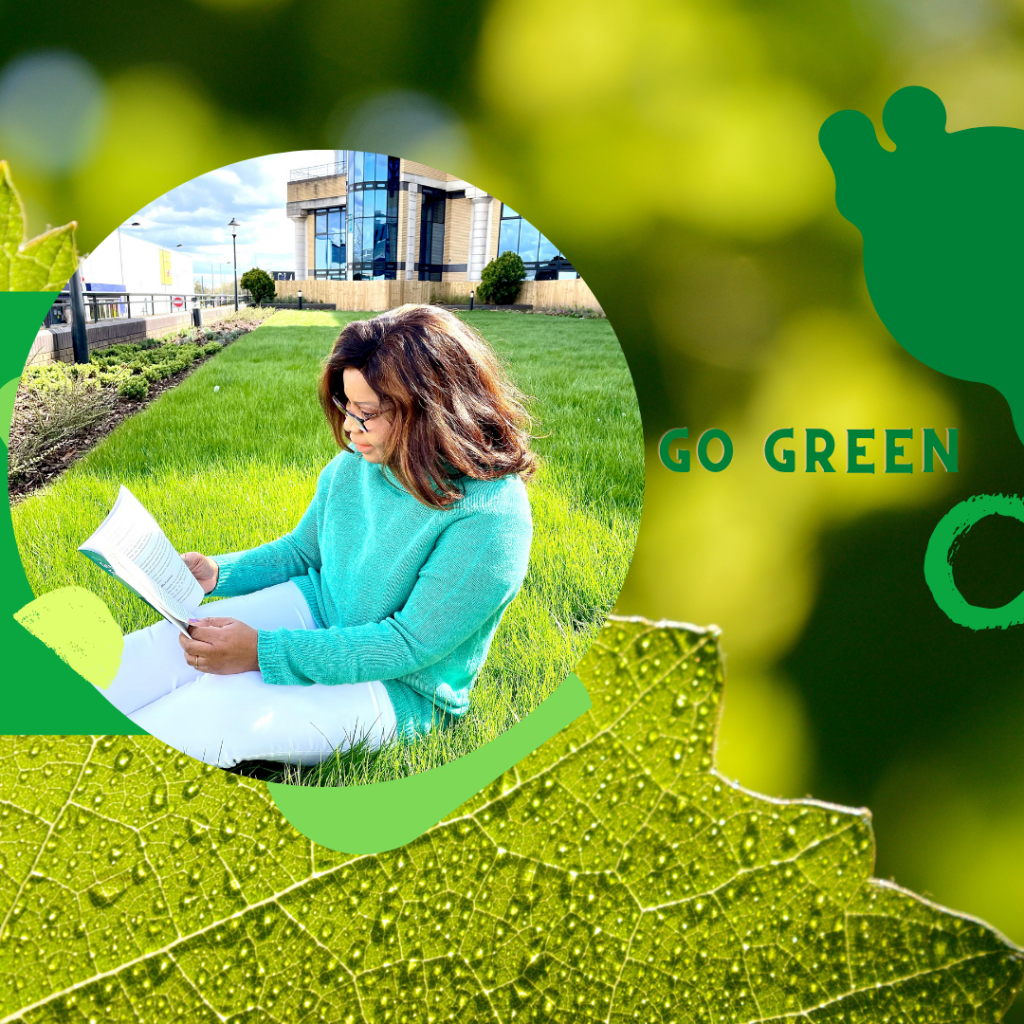 What's next for you?
Global Movement Against Climate Crisis is my next major project. The project is in 2 phases:
The birth of "The Green Entrepreneurs" through Entrepreneurship Network Market, a model I created along with my tech team to support the actualisation of the SDGs. 
We are utilising art, poetry, game and music to promote "Race to Zero-Emission". It is designed to drive millions of people (cities, regions, businesses and communities) worldwide to take action and limit global warming to well below 2°C and pursue efforts towards 1.5°C. It's a race to the Low Carbon World.  The biggest exhibition on climate change will open on October 18, 2021 as a build-up to COP26 – UN Climate Change Conference in Glasgow. The project will launch in Nigeria with #NaijaClimateNow on June 5, 2021 in partnership with United Nations Information Centre for Nigeria (UNIC).
Thinking back to your time at the University of Salford, what was the most beneficial part about your course MSc Project Management?
The residency event with international students from different countries was beneficial. Every moment spent was memorable!
What is your favourite memory of the University of Salford?
I was back at the University of Salford two years after graduation to receive the University of Salford Alumni Achievement Award, right at MediaCityUK. It was a moment I can't forget easily.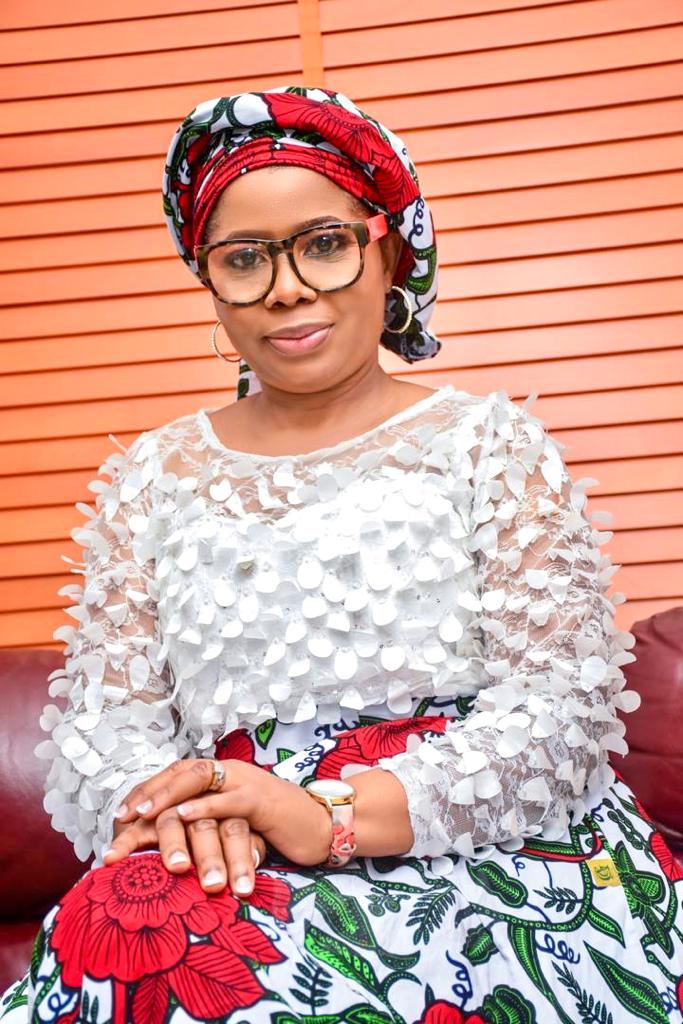 Do you still engage with your networks from the University of Salford?
I met brilliant international students from different departments at the University of Salford. I'm part of the alumni group chat, and we are bonded as a family.
Do you have any advice for other international students who are looking to create meaningful change in their community or for our planet?
Mother Earth is crying for carers and fixers, and I believe more advocates are out there. However, to build back better, the planet requires everyone's contribution to act and work towards a better and sustainable future for all. It is time to protect all the Earth's resources we depend on for social, economic, and environmental purposes.
I strongly advise all international students to look inward and incorporate sustainability into their courses, careers and businesses. Create solutions to problems, take local steps to solve global issues. Turn ideas into products for social impact and profit. In the long run, people will buy your solution to their problems. It's a win-win scenario.
Thanks so much for talking to us Foluke, you are an inspiration to us all and we wish you every success with your upcoming projects.
Here at the University of Salford, we are committed to providing real-world solutions to tomorrow's challenges and sustainability, and corporate social responsibility is embedded in everything we do. You can read more about our sustainability strategy here.

If you want to drive positive change for our society or our planet, you could explore our wide range of courses to see how they can help you achieve your goals. Remember to think big, you can achieve anything you set your mind to!