We spoke to Lina from Egypt to find out what motivated her to study Psychology and how she has found it so far. She also told us about how her academic English skills have developed through her International Foundation Year course.
Hi Lina, it's lovely to speak to you. Can you tell us a little bit about your course?
Hello, it's a pleasure to speak with you! I took the International Foundation Year with Psychology course in the academic year 2020-2021. The four modules featured in this course were English, maths, science of health and of course, psychology.
I had one to three lectures every day, five times a week. Every one of the modules offered a variety of content, allowing students to explore and discover both their strengths and weaknesses, to guarantee full comprehension of the many components in all four modules.
Why did you choose to study Psychology at the University of Salford?
There are several factors that make the University of Salford stand out through my eyes. To begin with, the welcoming and caring community has allowed me to build deep friendships and feel beyond comfortable with both staff and students.
In addition, it was easy to approach the student support service for help with anything I could have possibly needed any assistance in. They were beyond helpful and were constantly offering all sorts of support.
The University of Salford's location and access to the city are only two of my favourite aspects of it. Not only is it located in the heart of Greater Manchester, but the University of Salford has also got its own train station, as well as its site only being a couple minutes by foot from Manchester city centre. This has allowed me to explore so much of the city while still being within reach of the University.
What has been your favourite thing about your course so far?
Personally, I would have to say that my favourite part of my course was being put into breakout rooms, whether that was to have a discussion with classmates about a specific topic or prepare a project. It gave me several opportunities to speak with different students, which helped expand my perspective by hearing a variety of ideas.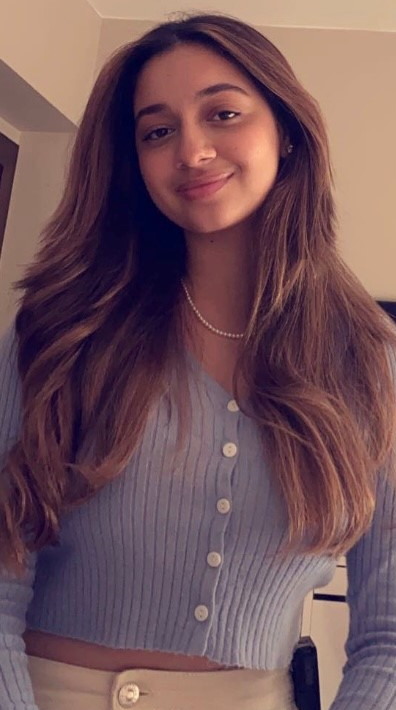 How has it been studying throughout the pandemic?
I thought I would struggle to keep up with all my work during the pandemic and that I wouldn't comprehend the content as fast. However, this year was the opposite of a burden on account of every bit of the staffs' effort. For instance, timetables were exceptionally organized and easily understood, making the process of joining online lectures very straightforward and uncomplicated. Furthermore, every lecturer would always plan for the students to do something other than just listening and making notes, whether that was going into breakout rooms and interacting with other students, or attempting a question individually, to ensure each and every student was actively participating with the lecture.
How has your academic English has improved on your International Foundation Year?
I can confidently and proudly say that my English today is as strong as it has ever been. The International Foundation Year covered the English module in a variety of ways, allowing every student to soak up material through their better means. Furthermore, all different language skills were thoroughly addressed, ensuring that each student received the maximum benefit.
What are your ambitions for the future and how is this course helping you achieve them?
In my home country, psychology is not given the recognition it deserves. I would like to specialise in further studies in one of the many different fields of psychology, not only to find a job, but to make a change in my home country, and to enhance the knowledge of this field that happens to be commonly unvisited.
This course has permitted me to explore my areas of competence, in what I hope going forth will grow and ameliorate. Similarly, it has also allowed me to discover the areas that need more improvement, to enable me to build on my expertise.
What advice would you give to other international students who are considering studying at the University of Salford?
One of the first pieces of advice I would give them, is to have as much contact with the staff as possible, whether by email or Microsoft teams, as they can then communicate with them, as well as quickly obtain replies to any concerns they may have. In addition, I would advise them to utilise all the university's amenities, since this was exceedingly beneficial both on-campus and off-campus. Lastly, they should consider using the student support services, which provide a variety of services and, in my experience, made the process of settling in a lot simpler.
Thanks a lot for your time Lina, we are glad you've had a good experience so far, and we hope you enjoy the rest of your studies.
If you're interested in studying for an undergraduate degree, but don't have the qualifications to go straight onto a UK degree programme, you might want to apply for our International Foundation Year. It will equip you with the English and study skills and subject-related knowledge you need to succeed in your chosen degree.