It's easy to feel like the good old days of being a fresher and participating in uni events are over when you're not a first year anymore… but it doesn't have to be that way! At Salford, there's always something going on that you can get involved with, so here's a guide on where to begin looking.
Social Media
It sounds obvious, but you'd be surprised by how many people fail to check social media for updates on the latest! Whether it be a new event that the Student Union (SU) are hosting, or an exciting programme for you to take part in to improve your skills, there is always something for everyone.
Following @uos_students on Instagram, Facebook and Twitter, and @salfordsu on Instagram, Facebook and Twitter will be sure to keep you in the loop for anything new.
Societies
Speaking of the SU… whatever you're into, societies are a great way to make friends and occupy your time. If you didn't join a society in your first year, what's stopping you now? Not only do you get to meet people with common interests, expand your knowledge or get into a new hobby, you also get to try out something you enjoy! From student radio (hello Shock Radio) to hockey and pole fitness, there are over 50 student-led societies waiting for you.
Find societies on the Student Union website. Can't see one that interests you? Start your own society!
The Faith Centre
If your faith is important to you, our Faith Centre is a great way to meet other students who share your beliefs. Located on our Peel Park campus, the Faith Centre has many facilities available to support all students with their faith whilst studying at Salford, including a chapel and a large prayer hall. The centre exists to provide a supportive context in which all students and staff of any belief system or religious, philosophical and cultural background can explore new ideas and engage critically with each other in a respectful learning environment.
They host various events and activities throughout the year. See upcoming events on their webpage.
Additionally, the University is home to a range of faith-based societies, which is another great way to meet students with similar beliefs and feel a bit more at home.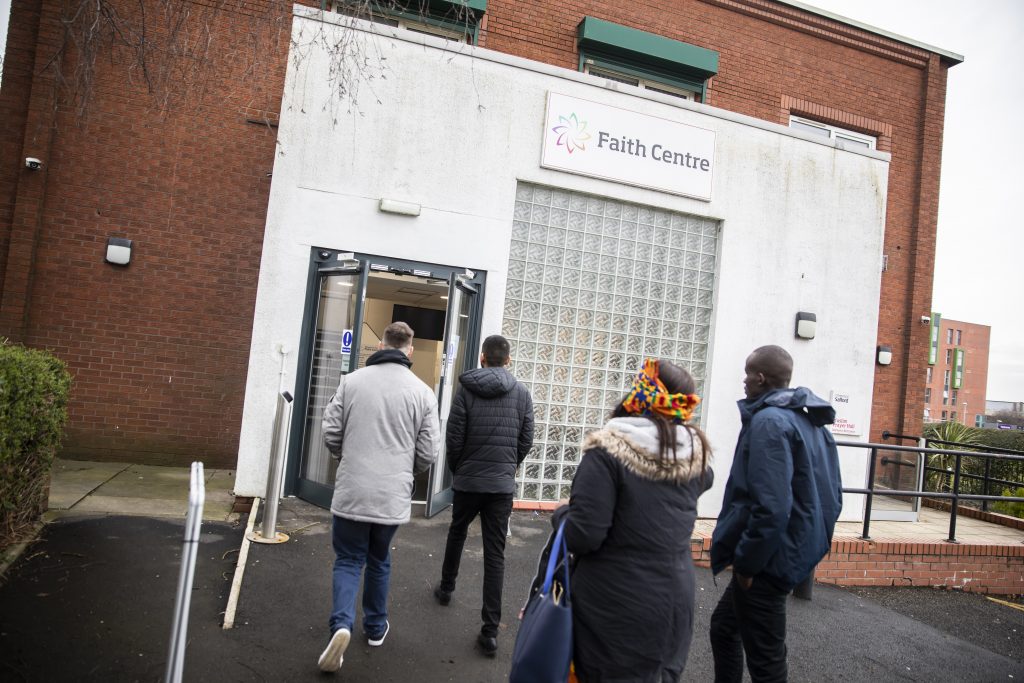 Mentoring and Leadership
Want to develop your confidence and further your professional development? Then this might be for you. The Student Experience & Engagement Team provides opportunities for you to enhance your personal and professional development through their mentoring and leadership programmes.
Industry Advice Mentoring
The Industry Advice Scheme gives you the chance to be mentored by an industry professional. You will meet them regularly on a one-to-one basis to aid your professional development. Your Mentor will provide a supportive environment and empower you as the mentee to set and work towards your goals.
Applications for the next cohort will open on 18 September 2023 but you can register your expression of interest today.
Future Leader Experience
The Future Leader Experience is a three-day leadership development programme designed to grow your confidence and professional skills. The programme consists of a mixture of online and in-person workshops. You'll get the chance to chat with leaders from a range of backgrounds to discuss topics such as their professional journey, how they work as a leader, and the challenges they have faced during their career.
During previous programmes, we have been joined by senior leaders from well-known organisations like Barclays, Co-op Group, Greater Manchester Police, Kellogg's and Salford City Council.
Find out more about these mentoring opportunities on the Student Hub.
Careers & Enterprise
If you can't stop thinking about your future career, or even want to get involved in university through employment, the Careers & Enterprise team are available to discuss your options. Based at the Careers Hub in the Lady Hale building, they promote employment opportunities that allow you to get onto the right foot for finding the best career, development and work opportunities for you.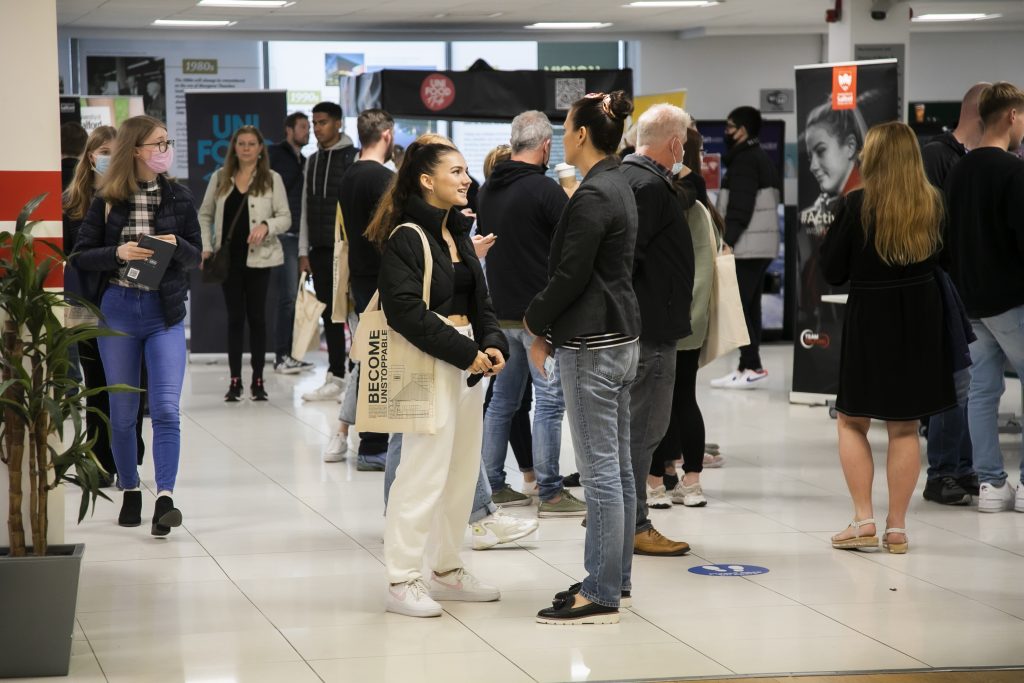 So, this brings you to the end of our guide on how to get involved in uni life, even if you're not a fresher anymore. Now that you've got an idea on where to begin, the ball is in your court!