At Salford, our focus is on teaching our students the industry-standard skills and transferable skills they need to succeed in the world of work. We caught up with Wiktoria, a BSc Biomedical Science student, to find out she is developing these skills and what else she is enjoying about her time so far at Salford.
Hi Wiktoria, can you tell us a bit about your course?
My course focuses on the science behind the diagnostic and treatment lab practice which is a foundation for any healthcare setting. I currently study human anatomy, microbiology, genetics, and cell biology, which is a fantastic exploration of the different careers specialisms I could choose in the future. So far, I am inclined to continue with the genetics module as I am passionate about the revolutionary advancements in genomic medicine.
Why did you choose to study at Salford?
I chose the University of Salford as it has great public transport links to the city centre. My decision was also influenced by the positive remarks about the university community!
What do you like about the campus and its facilities?
The lab facilities are state-of-the-art and spacious. The onsite library has a plethora of resources and there is also IT support to help with whatever I may need during my studies.
I have always felt like I have everything I need right here on campus.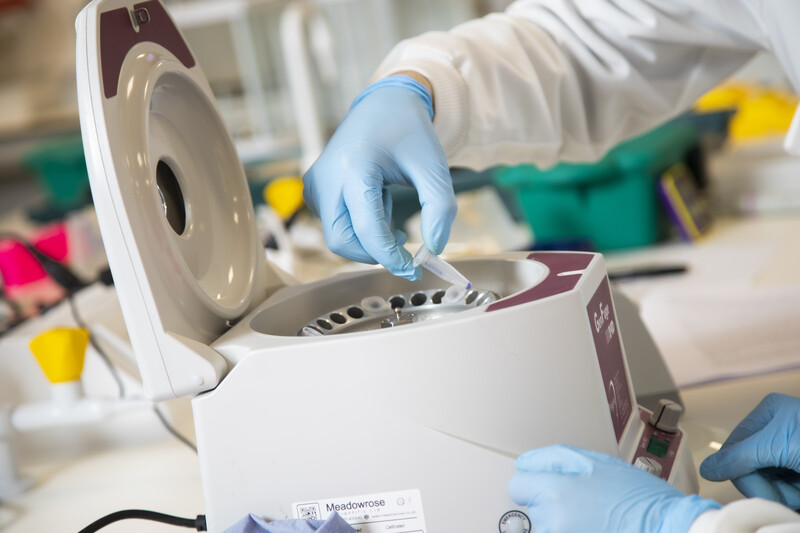 What do you think of the teaching staff and support staff?
The teachers are extremely devoted to making the university experience a brilliant one. They speak with passion and make the lectures engaging, while simultaneously giving us the opportunity to ask questions to maximise our understanding.
The library team has been incredibly patient and supportive whenever I struggled with the referencing software, so their help saved me a lot of time when drafting my essays! My enquiries are dealt with very quickly and I am grateful to know I can always reach out to them if I face a problem.
What has stood out to you the most about this course?
The thing that has stood out to me the most throughout my course is the application of transferable skills. I find myself applying the content from previous modules when I am working in the lab to further my understanding.
The course opens many career routes that I have not considered before, that still fall under the biomedicine category. This diversity allows me to get a sense of how much an individual can contribute to the multidisciplinary team in healthcare, which I would love to be a part of someday.
Can you tell us about the project you have enjoyed the most so far?
So far, my favourite project was a small workshop with students from different courses across the School of Health and Society as a part of Interprofessional Education. We focused on mental health, peer support, and wellbeing services. We then gathered our information and each shared our thoughts and perspectives on the topic.
We intertwined scientific knowledge with collaborative efforts of specialities to analyse the material given. I enjoyed this exercise as it gave me an insight into working in a professional setting and collaborating with members of different areas of biomedicine.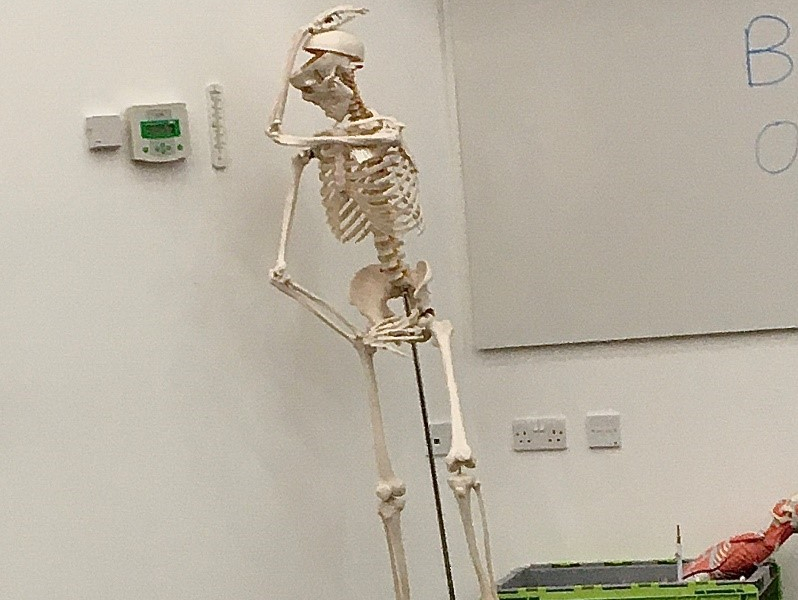 Will you be doing a placement?
I am planning to do a placement over the summer volunteering in a hospital to get to know the standards of practice of an NHS worker and a registered scientist. I strive to obtain a better understanding of the skills required to become a successful researcher.
Have you joined any clubs or societies?
I joined the Biomedicine Society which has plenty of interesting activities related to biomedicine, but it also provides opportunities that aren't course-specific. So far, I have been to Cancer Research Exhibit and have joined a medicine-themed book club where we discuss ethical dilemmas in healthcare and the impact of research over time.
Thanks for answering our questions Wiktoria and good luck in your studies!
If you are interested in studying BSc Biomedical science read more on the page and check out the University of Salford Students' Union page for more information on the Biomedicine society.